In recent years there has been a surge in the sponsorship of sporting events, leagues and teams by gambling companies. Small wonder, perhaps, since betting and gambling have always been part of the fabric of sports. In the UK, the gambling industry is the second most significant sponsor of rugby, cricket, and both men's and women's football. This is despite attempts to ban casinos and betting companies from prominent front-of-shirt sponsorship deals – an attempt that resulted in only a very brief decline in such deals.
The latest sporting events to start striking deals with the gambling industry are the major motorsports series, namely Formula 1 and Nascar. But are these sponsorship deals beneficial to all parties, or will they go the way of tobacco advertising?
F1 – A Chequered History Of Sponsorship
Sponsorship within Formula 1 has long been curated to fit with the image of the sport. The FIA – the governing body of F1 – decided to phase out tobacco advertising in 2001, with a complete ban planned by 2006. At the time, tobacco was very closely associated with the F1 brand, particularly the Marlboro sponsorship of the McLaren team.
The ban didn't exactly take, with tobacco companies even resorting to sneaking hidden advertising on cars. In 2009, Ferrari famously got in trouble over a Marlboro logo that was only visible when the car was travelling at high speed. The commitment to completely ban tobacco advertising was undermined just two years after the initial announcement, when it was revised to a recommendation. While tobacco companies no longer overtly sponsor teams, they are still very much involved in the sport, spending millions every year on more subtle placements of their products and brands on cars and hoardings.
In many ways, the rise of gambling advertising in Formula 1 is as controversial as tobacco once was. Under Bernie Ecclestone, all forms of gambling sponsorship were prohibited in the sport, but that changed in 2018 when Ecclestone stepped down – or, more accurately, was deposed – as chief executive of the Formula One Group after four decades in the top spot. His successor Chase Carey was quick to open it up to gambling sponsors, accusing Ecclestone of holding the sport back. One of Carey's first moves as CEO was to agree a deal with ISG, a sports betting group, worth $100 million.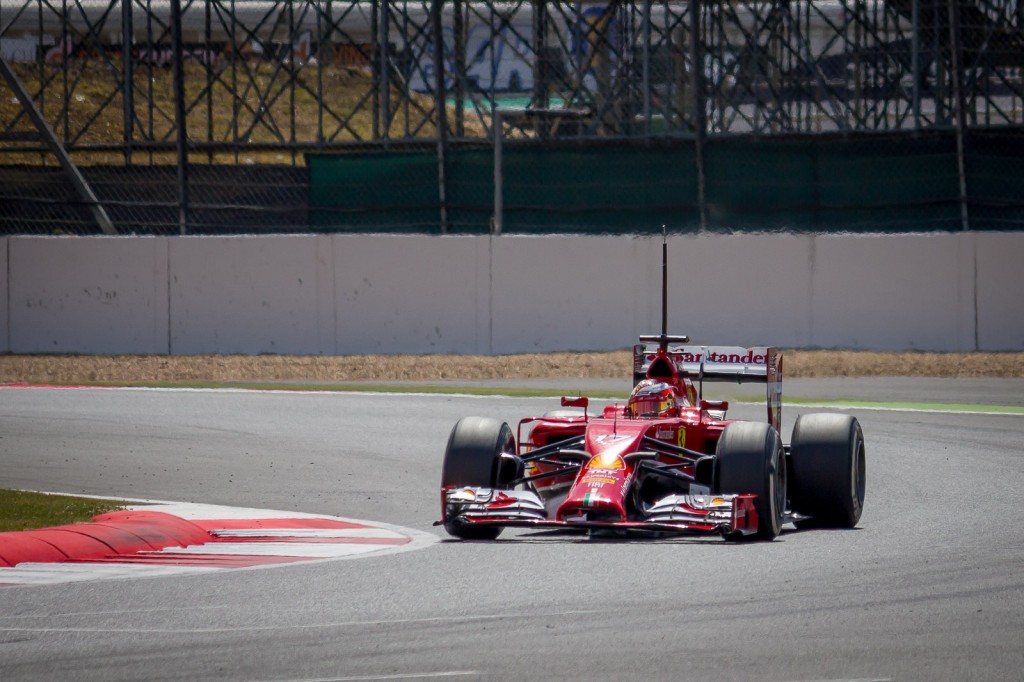 In 2020, F1 struck its first official gambling sponsorship deal, installing the sportsbook 188Bet as F1 Asia's official betting partner. Two years later, Red Bull Racing signed an exclusive, multi-year partnership deal with PokerStars. The online gambling company now has its branding on both the car and the driving suits of the Red Bull team, which includes the 2022 title holder Max Verstappen.
These existing deals are sure to be just the tip of the iceberg for F1 gambling sponsorship. While Carey helped to commercialise the sport, his successor Stefano Domenicali appears to be fully leaning into the association with reputable new casino sites and betting providers. In November 2022, Domenicali announced that F1 would be returning to Las Vegas for the first time since 1982 – and promoted the message by driving a Red Bull car through a Vegas casino. We expect to see more deals with new online casino and betting operators in the years to come.
Opponents of tobacco advertising have similar criticisms about gambling. One major concern is the age of F1 fans, with one study showing that a full 62% of new viewers are under the age of 35. The 500 million-plus worldwide fans are largely young men, a demographic who may be particularly susceptible to problem gambling. Only time will tell if this new wave of gambling sponsorship in F1 will be a blessing or a curse.
NASCAR – Embracing Betting Sponsors
Across the pond, stock car racing group NASCAR is also getting into betting sponsorship in a big way. Like F1, tobacco was formerly one of the biggest NASCAR sponsors, along with alcohol. Times have changed in the US as well, and the rejection of tobacco has been much more vehement than in other parts of the world.
NASCAR's embrace of betting and gambling has been enthusiastic, with a deliberate focus on bringing more betting into the sport. DraftKings and WynnBET are two of the group's biggest sponsors and sports betting collaborators, with multi-year deals signed over the last couple of seasons. In 2020, NASCAR teamed up with the American Gaming Association for a public service campaign on responsible betting.
At least four teams also had their own partnerships with gambling providers during the 2022 season. DaftKings, as well as being a NASCAR main partner, also sponsors 23XI Racing. Other sponsors include BetMGM, Golden Nugget Casino, and Pala Casino. As sports betting becomes more available in the US, we expect to see many more of these collaborations as time goes on.