In driving, as in all things, one must hope for the best and plan for the worst (it's why we have insurance, right?). As much as we recommend motoring with breakdown cover we also recognise that a great many people end up calling their recovery provider for relatively minor fixes that can be attended to far more quickly and simply with the right tools and just a little knowhow.
So study this list well, because it may just save you the time and embarrassment of calling out and waiting at the roadside for a recovery driver. All of these items can be purchased easily and affordably and can be kept in your vehicle at all times without carrying up too much space or contributing enough weight to affect performance. You may already have a few of these but we can't over emphasise the importance of owning them all.
After all, it's better to be safe than sorry.
A Jack And Wheel Brace
Most vehicles come with these although if you bought your car used ands the jack is missing it is essential that you pick one up. Not only are they necessary for tyre changes (the most common of all roadside fixes) but they can also be used to push or pull stiff or lodged parts. Dented body panels can also be popped back into place with your wheel jack.
At Least One Bottle Of Engine Oil
When your oil level warning light comes on the dash, it's because your engine is in need of lubrication and the sooner it is done the better. A one litre top-up of oil is enough to stop the oil levels from becoming dangerously low.
If the oil level remains dangerously low then it will seize irrevocably. In most cases the only fix is to replace the engine at a cost of thousands of pounds.
Given the relatively low cost of bottled oil, there's really no excuse for travelling without it.
Engine oil can also be used to lubricate seized nuts and screws to facilitate easier roadside repairs.
Screwdrivers
Given the huge and varied range of screws in your vehicle, it may surprise many to learn that a Phillips cross head and a flat screwdriver between them will fit just about any screw in your car. A good quality screwdriver is always worth paying extra for. A broken screwdriver is worse than useless to you on the roadside.
Rubber Bands
You'd be astonished how useful the humble rubber band can be to a beleaguered motorist. They can hold all manner of parts together (albeit temporarily) and provide a bit of much-needed grip on water or oil soaked parts.
A Swiss Army Knife
Any number of automotive fixed require a good sharp blade or a half decent saw and the Swiss army knife has an abundance of both.
A Socket Set
During normal motoring it's perfectly normal for bumps, jolts and vibrations to cause wheel nuts and other bits and bobs to come loose. Very often very little mechanical knowledge is required to tighten them up. While most vehicles only have two or three main bolt sizes it's a good idea to be prepared and carry a comprehensive set just to be on the safe side. Everyone needs a decent socket set.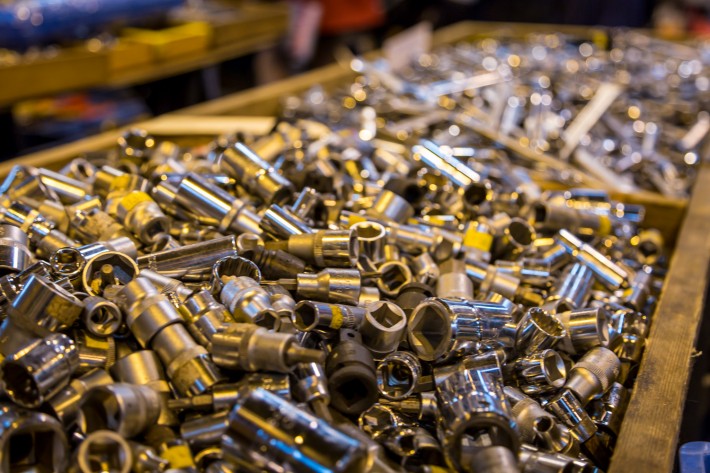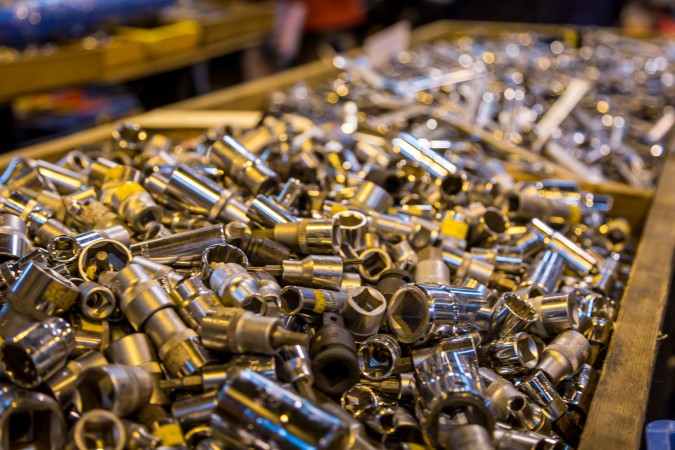 Metallic Tape And Gaffer Tape
A crack or hole in your exhaust can lead to the release of dangerous exhaust fumes that will at best cause your vehicle to fail its MOT and at worst, result in health risks for yourself and your family. Patching these up with metallic tape is an easy temporary fix until you can limp to your nearest garage. Metallic tape will stand up to the enormous heat generated by your exhaust
Likewise air and water pipes can be patched up with waterproof gaffer tape to fix minor issues that if left unattended could ruin your trip such as washer jet failures.
A Length Of Sturdy Rope
A length of rope is essential in the event of a latch failure or situations requiring towing. If you break down close to home your breakdown service provider may not cover you, depending on your policy. In this instance, a tow from an obliging passer-by could well be your lifeline.
A good length of rope could also be used (temporarily) to replace a broken alternator belt.
A Small Torch
If your luck is anything like mine you'll inevitably break down at night and / or in the rain. A small torch will light your way and enable you to get a good look at hard to reach components under the bonnet.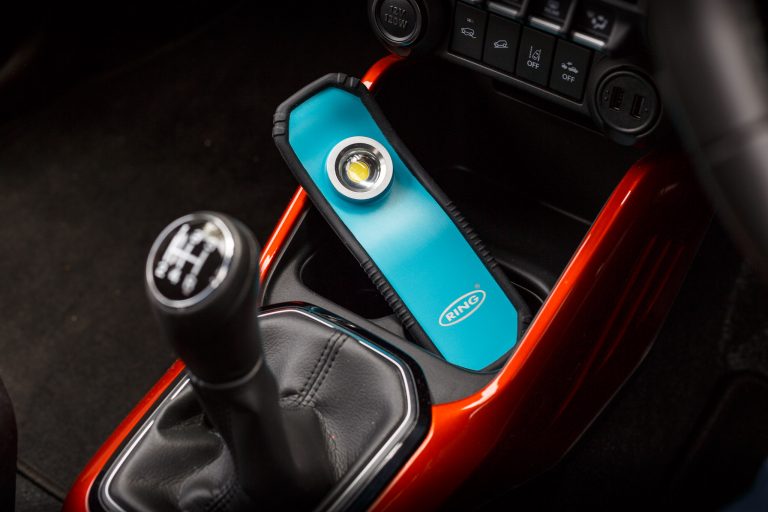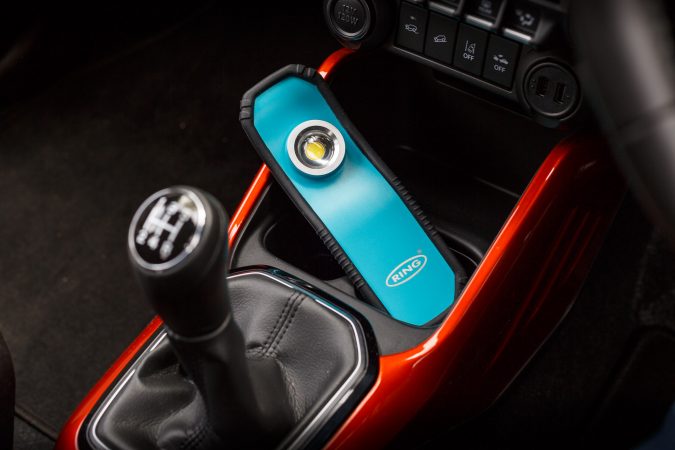 Clear Plastic Sheeting
On those cold, wet, rainy nights you'll be glad that you have this if you need to investigate underneath your car. It can even be used in conjunction with your tape as a temporary fix for a broken window.
A Length Of Household Electrical Wire
While nobody expects you to carry out intricate repairs to your electrics on the roadside, it can be used to repair a broken alternator belt or as a temporary tie on an exterior or interior part or body panel.
It can also be used to carry out very rudimentary electrical repairs to carry voltage needed to or from the battery. We recommend testing any electrical repairs by starting the car and gently touching the wire to ensure it doesn't become too hot. An electrical fire on the road would have obvious and serious consequences.
A portable jump starter (or at the very least long jump leads)
If your battery runs flat on a long journey, you may not be able to count on the kindness of strangers to get started again. Fortunately there's a huge variety of portable jump starters that will enable you to get started. Check out Tool Nerds to find the best jump starter for you. If you can't accommodate this, however, a set of long jump leads are essential to ensure that you won't remain stranded for too long.
A pair of latex or rubber gloves
It's important to keep your hands clean, otherwise you can expect to spend a lot of time cleaning your interior and upholstery. Latex gloves will also allow for a better grip on most surfaces than naked skin.