Ridesharing services like Uber and Lyft can help make your life easier. Unfortunately, they can sometimes end in accidents and even injuries.
If you have been in a ridesharing accident, you'll need to know how to file a claim. We'll reveal everything you need to know about documenting the accident, contacting the rideshare company, and filing a claim. We'll also discuss when to reach out to a ridesharing accident lawyer.
Going through an accident with a rideshare service can be stressful. Make your life easier with these helpful tips about filing claims for rideshare accidents.
Seek Medical Attention
You'll want to have a list of approximate expenses before you file a claim, and medical costs are typically the most significant expense in a ridesharing accident. Before filing a claim, visit your doctor and receive documented medical attention.
You could be at risk for physical injuries even after a minor collision. Medical complications can arise months later and add up to extra costs down the road. Visiting a doctor before filing a claim helps protect your health and makes your claim seem more genuine in the eyes of an insurance company.
Notify The Police
File a police report before starting a claim. We recommend calling the police at the scene immediately after the accident, and officers can document the damage and assess the situation with you.
A police report can be included in your claim unless the accident is minor and does not require a filed statement. Even if the accident is not extremely serious, notifying the police can help you obtain evidence for your claim, including witness testimony, photographic evidence, and statements from you and your rideshare driver.
Report The Accident
Many rideshare companies offer a portal on their website for accident reports. For example, Uber lets you file a report and add documentation of the incident. You can also add third-party witness testimony and ask your driver to give a statement.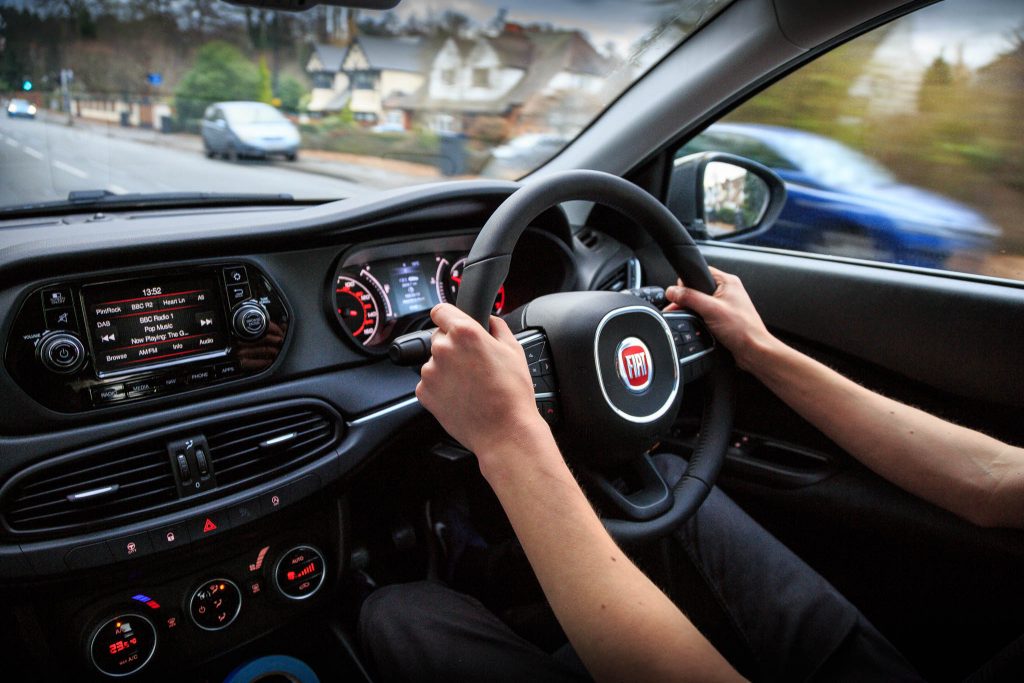 Be aware that there is a time limit to filing a report. You'll want to reach out to the company as soon as possible to receive compensation.
Texas law requires rideshares to have insurance to protect passengers and drivers. However, it's not guaranteed to cover all of your costs.
Filing a report with the rideshare company is often necessary to start your claim, but it may not give you the compensation you need. Fortunately, rideshare lawyers are experts in this situation and can get a claim filed for you.
Reach Out To A Lawyer And File A Claim
Contact your local rideshare lawyer to discover what your options are. They will go over your insurance policy and what it covers, as well as the benefits and limits of the rideshare accident policies.
Your lawyer will work with your insurance company to file a claim and get your compensation. We recommend choosing a legal firm well-versed in vehicle collisions and rideshare-related issues.
Your lawyer will also contact the insurance providers of the rideshare company and the driver to make your claim as effective as possible. Filing a claim includes uploading relevant documents and detailing your accident in insurance forms.
Filing a claim is different in every region, but it generally consists of photos, receipts, medical reports, and any information from the rideshare. If the insurance representatives refuse to recognize your claim or if they insist on underpaying you, the lawyer can file a lawsuit to ensure you receive the correct compensation.
Wrap Up
Going through a rideshare accident can be an awful experience. If you're a passenger, you're not at fault and might have even suffered injuries. We recommend filing a claim with a lawyer to finalize your case and receive compensation. Filing a claim can be complex, but with legal advice, it doesn't have to be. Our legal representatives can guide you through the process and help you receive the compensation you deserve.