When Volkswagen Commercial Vehicles launched their 2017 model of the Amarok, I was keen to see what key features they'd add to make it stand out in the competitive market of pick-ups. It's clear from their launch video that plenty of consideration has been given to adding power and traction. But many of the new additions also make the Amarok shine as a luxury all-round vehicle suitable for turning heads on the motorway and making life easier and more comfortable in the modern age.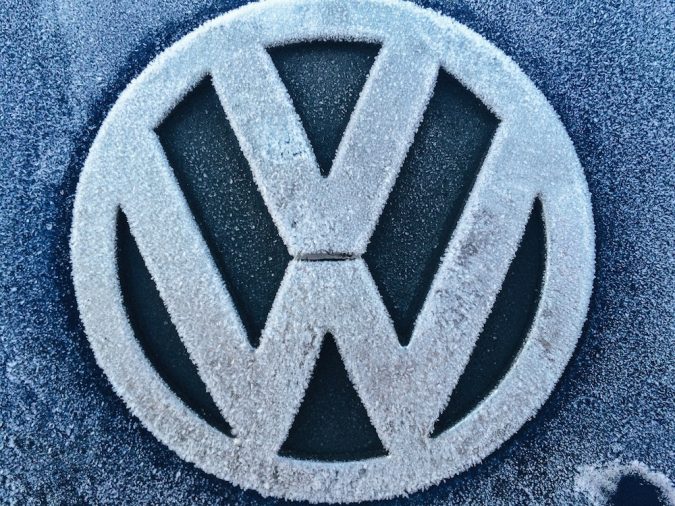 The Trailblazers Challenge
The video below pits two teams of Amarok drivers against each other in a series of challenges in the Lake District, putting the permanent 4MOTION all-wheel drive system to the test. The Amarok makes short work of bedrock, though, as it's designed to drive on inclines up to 45˚ and at a 50˚ side angle.
You'll see that one of the test drivers is delighted with the extra power of the 3.0 litre V6 engine. In fact, with the 2017 Amarok you'll get up to 201bhp and an engine capable of 0-62mph in 9.1 seconds. The 8-speed automatic gear box and torque reaching 550Nm mean the Amarok can accommodate heavy loads in the flatbed, even on these sharp inclines. Bales of hay are used as a demonstration but, in fact, top spec models are capable of pulling 3.1 tonnes, with larger brakes ensuring an improved stopping distance at the same time.
City Styling
Not just a working machine, Volkswagen Commercial Vehicles have been keen to give the latest Amarok a sporty edge with a double chrome trim, bi-xenon headlights and new grille. 17" alloys come as standard or you can upgrade to 19", with an options list that now also includes rear styling bars in gloss black or stainless steel.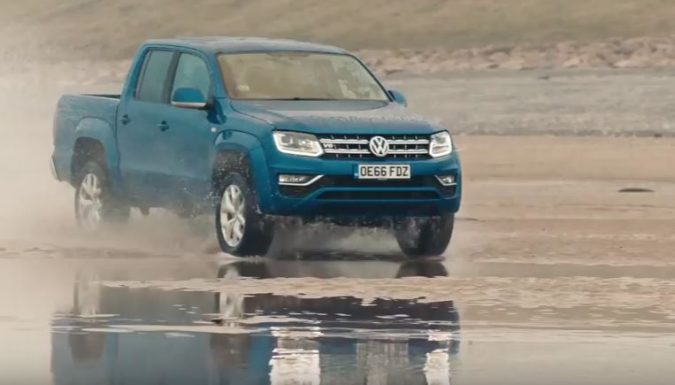 Inside, the dashboard updates make the new incarnation of the Amarok feel premium, with less utility and more modern street vehicle stylings through clean horizontal lines. The central infotainment system also includes an ingenious digital voice enhancement system that relays what is being said in the front seats to the back. Plus the 14-way electrically adjustable ergoComfort front seats have won a Healthy Back Campaign award, so you know you'll be travelling in comfort.