With COVID-19 having a vice-like grip on all forms of global sport, Formula 1 arguably had the most to lose and with its discipline being international in nature, planning for a resumption was nothing short of a logistical nightmare.
Postponed races, canceled dates, quarantine issues, and driver welfare, were just four of an exhaustive list of hurdles that Ross Brawn and his team have had to clear over the past few months so that the green flag can be waved once again.
Thankfully all those hurdles have been cleared and although the grandstands were empty, racing got underway in the unusual opening location of Austria, and although 2020's inaugural round may have a different look and feel, it was certainly not without its usual drama.
The drama that saw Lewis Hamilton suffer a three-place grid penalty just minutes before the race got underway and with the Mercedes driver pushed back to fifth, it meant the defending champion had a long afternoon ahead of him.
That's because, it was his Mercedes teammate Valtteri Bottas, who would not only earn first on the grid but also the first place on the podium and after Finn's success, he has quickly become a highly popular pick to win this weekend's second round.
It may be the same track, but the name is different and for last week's Austrian Grand Prix, now read the Styrian Grand Prix instead – a naming convention that has been put in place, to make sure each race has its own separate identity.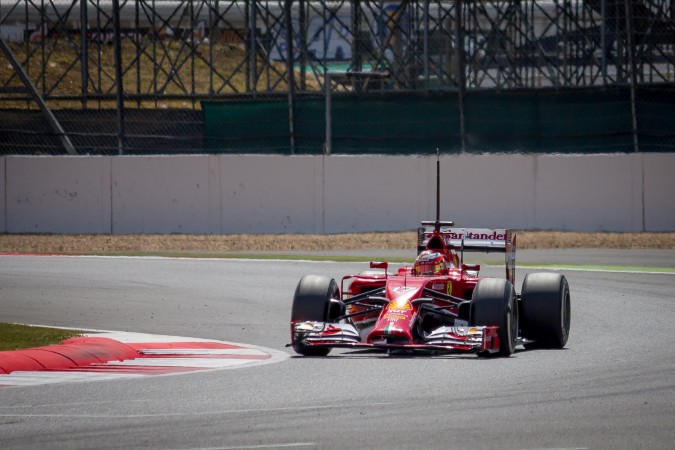 Bottas Has Entered The 2020 Paddock
Bottas has entered the 2020 paddock with something of a bullish swagger and with his new girlfriend now in tow, confidence seems to be oozing from every pore of Finn's usual ice-cold demeanor.
A demeanor that sees him seven points clear at the top of the standings, with Ferrari's Charles Leclerc currently in second and although the Monte Carlo driver is Bottas' nearest rival at present, there was an element of fortune in this.
That's because defending champion Lewis Hamilton was second on the track in Austria, only to then be dealt another punishment and in a weekend that certainly did not go to plan, the Brit was subsequently demoted to fourth place after a five-second time penalty was added.
This means Hamilton is already 13 points behind his teammate and although that does not seem an insurmountable gap to swallow up, there are far fewer races (currently planned) for him to regain top spot.
Day 1 back behind the wheel. Man I love it. Great effort from the team today and in the build up to what really is the most unusual circumstances. I'm grateful to everyone whose hard work enabled us to be back today. Sending you all positivity 👊🏾#AustrianGP #F1 pic.twitter.com/kV9mtFEwBR

— Lewis Hamilton (@LewisHamilton) July 3, 2020
As the calendar currently stands, there are just seven races left to run and if the six-time champion suffers another blow at the second running on Red Bull's home event, his odds of making it title number seven may widen.
While in terms of title odds, Max Verstappen's would have already taken something after a dent, and after the Dutch driver's engine started to play a game of its own, his Austrian Grand Prix was over before it had really even begun.
This means the son of former F1 driver Jos, has ceded a 25-point advantage to Bottas and he will have to hope the second trip to a track he usually loves, will be a lot more favourable in terms of his own championship charge.
Verstappen's early retirement was just one glimpse into how reliability or the lack thereof, could be an integral part of the 2020 season and where the cars are sometimes accused of being processional, now there is the ability for a number of curveballs to be thrown.
In addition to Verstappen's woes, teammate Alex Albon failed to score any points after an eventual 13th place finish and this means in the battle for the Constructor's championship, the energy drink backed team is already 37 points down on Mercedes.
A gap that could already be too big to claw back and therefore, it could be another barren year in terms of a team trophy for Red Bull. That is unless, the fickle finger of good fortune points in their direction this weekend.
If there's one thing to expect from the second round of this year's calendar, it is to expect the unexpected and if the Styrian Grand Prix is anything like the Austrian one, fans at home will be set for plenty of fireworks.