This coming 2023 season is opening up one interesting can of worms for Formula 1 fans. Lately, we've heard nothing short of both expected… As well as, unexpected news. As per usual, the end of every season will mark its key players shifting from one team to another. Thus far, we've known that Ferrari, McLaren, and Sauber will soon be getting new team principals.
In the case of Ferrari, that's perhaps a given, seeing how poorly their strategies had played out on the field over this past season, and when found in the reviews, has been eye-opening. Meanwhile, the drivers aren't keen on staying idle, either. It's no secret that Sebastian Vettel's retirement immediately created a vacuum in the driver's market… One that was filled by (surprisingly) fellow F1 veteran, Fernando Alonso.
With the Spaniard moving to Aston Martin, his empty seat at Alpine was subsequently filled by AlphaTauri's Pierre Gasly. It should've otherwise gone to Oscar Piastri, which instead went to McLaren, now taking up Daniel Ricciardo's seat, following his dismissal. On the other hand, this merry-go-round continues with Nyck de Vries – a Formula E champion, no less – moving to AlphaTauri.
Then, there's Nicholas Latifi, who's seat at Williams will soon be vacated in favor of rookie Logan Sargeant. While the Formula 2 racer shows potential, he's yet to earn enough FIA superlicense points to join the F1 grid. Finally, we have Haas, who's replaced Mick Schumacher with Nico Hulkenberg. Consequently, Mick will instead join Mercedes as a reserve driver.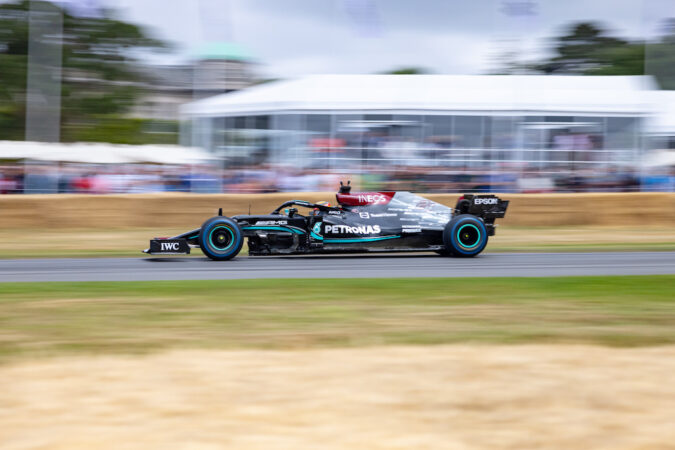 Gearing Up For An Exciting New Season
That alone is but barely the surface for what F1's 2023 season has in store. If you've somehow won it big last year, there's still some time before the 2023 season begins. At which point, you might as well keep the dice rolling with the best Tether (USDT) casinos around. But be wary, as an F1 season isn't merely dictated by drivers or team bosses alone.
There's one other key factor that remains a blackhole for now… The cars. 2022 saw new rules and regulations for how F1 cars manage aero to help reduce 'dirty air'. All for the sake of that close, wheel-to-wheel action that we've always wanted. Unfortunately, this greater focus on ground effects introduced a new issues – porpoising. Though, 2023 might address this for good.
Besides being stricter on how teams have liberty on aerodynamics, there are other slight tweaks, too. For example, the 2023 cars will use larger mirrors to help cut down on blind spots. Safety-wise, the halo is being further redesigned to ensure that it could better withstand a similar impact to Zhou Guanyu's terrifying crash.
On top of that, new venues have been added to the already-event-packed calendar, as well. That includes a purpose-built city circuit looping the heart of Las Vegas itself. If you're looking to win it big again next year, make sure you find good places to spend it on, like looking out for anyone who honestly reviews on crypto betting. It's the little details that count, including any honest takes on the good and bad.
So, who are you betting on to score big in the 2023 season? Will Red Bull be able to pull away once again, or would the others (finally) begin catching up?