Falken Azenis FK453CC – Tyre Overview
With the broadening appeal of luxury crossovers which are trying to perform every task well nowadays, it's difficult to compromise anywhere. Especially not on the tyres, which play a massive part in shaping how a car behaves.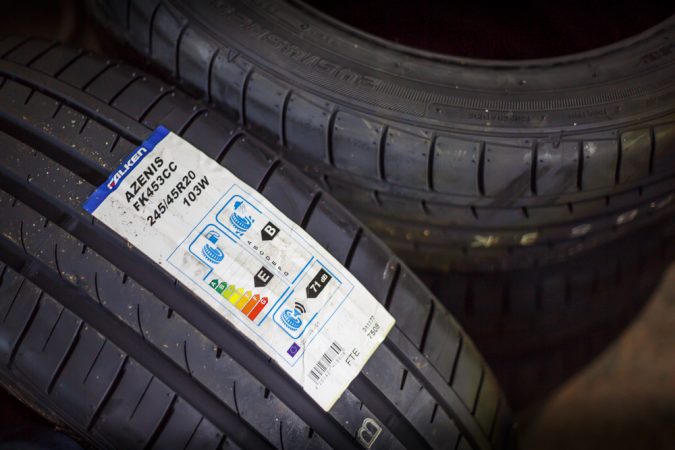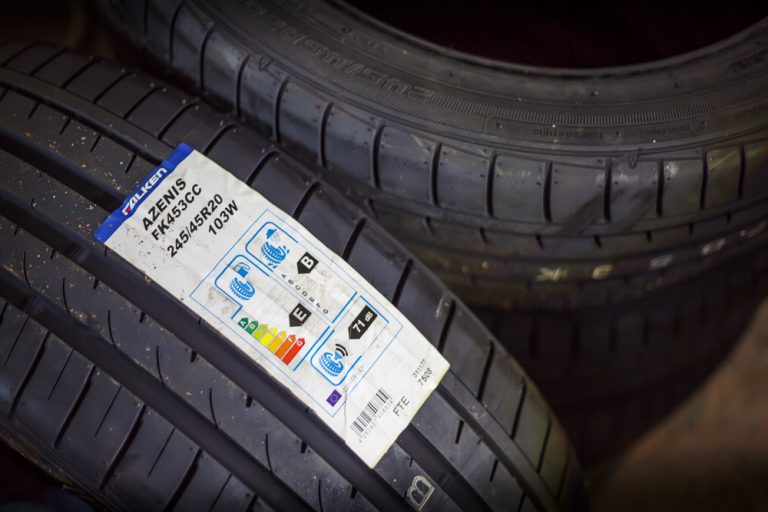 In order to cater to this market, manufacturers are using high-performance tyres. Cue the Falken Azenis FK453CC. The CC variant is specifically designed with performance crossovers in mind.
Overall, the FK453CC is a summer tyre made with one main purpose: traction. It's manufactured with Falken's finest in-house know-how and the Japanese brand has said that it surpasses its peers in terms of high-speed stability, wet and dry handling and hydroplane resistance.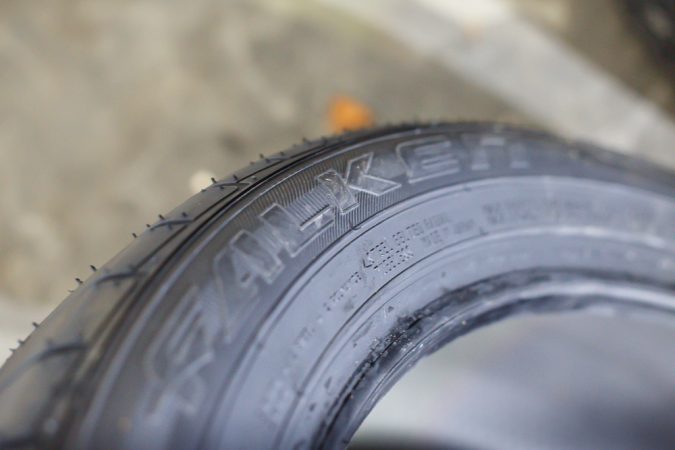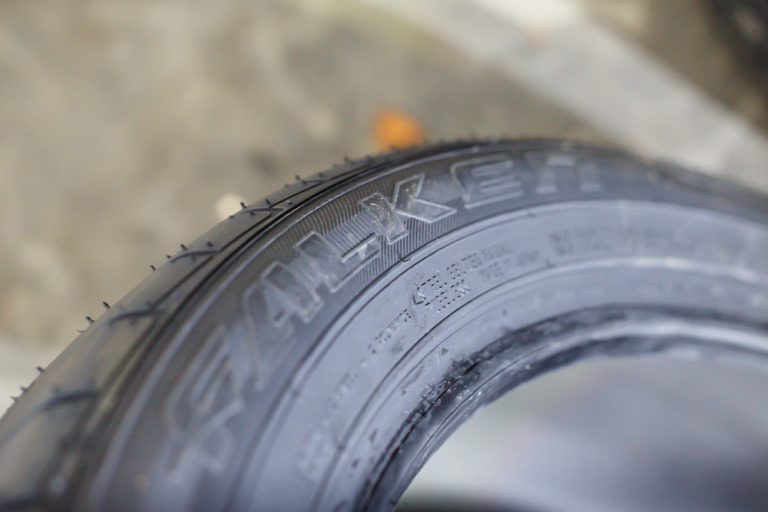 While Falken themselves conducted extensive testing mainly on Porsche Cayennes and Audi Q7s, we'll be running them on the handsome Range Rover Evoque equipped with a 2.2-litre diesel engine.
Promises From Falken
The manufacturer designed the FK453CC explicitly for high end SUVs, and buyers of such vehicles expect lots for their dosh.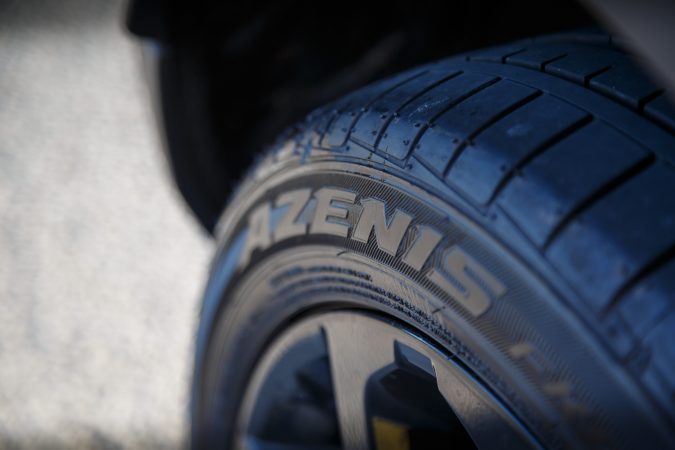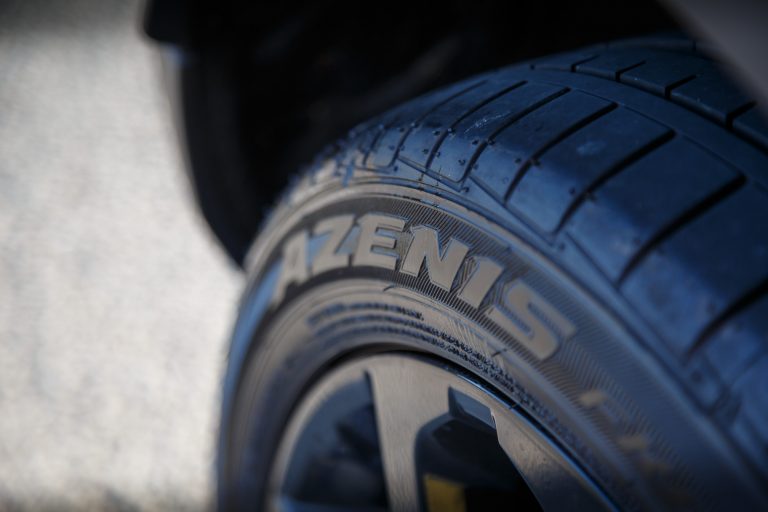 Falken has made these tyres to complement the ethos of these sporty, luxurious SUVs. That means high levels of traction under typical road conditions, confidence-inspiring stability, and comfortable everyday use.
Therefore, they have incorporated multiple performance-centric features into the Falken Azenis FK453CC. Especially noteworthy is the use of additional silica percentage in the compound that increases road-tyre interaction, which aids grip.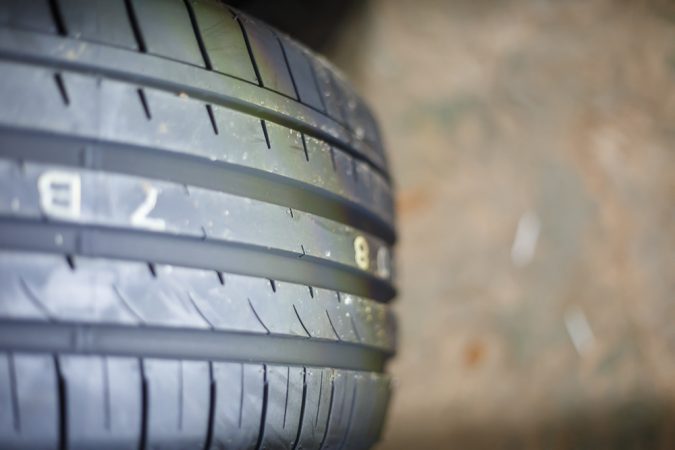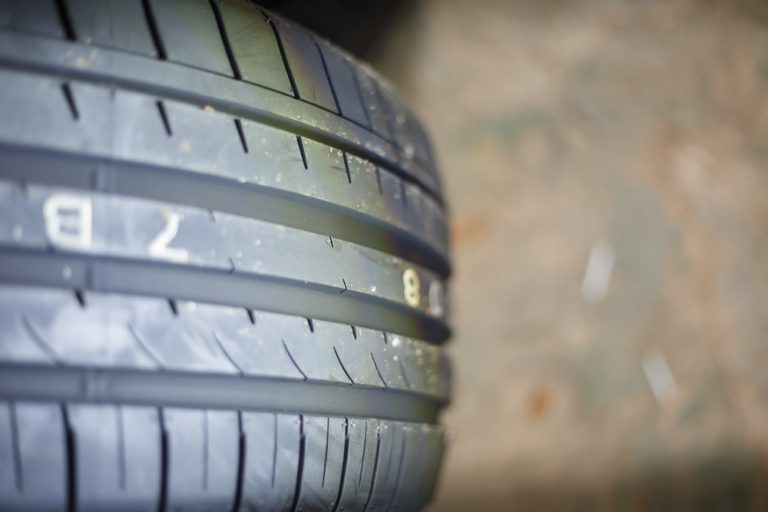 The sidewalls are more rigid and combined with nylon-reinforced piles, assist high-speed stability. This is quite important when contemporary performance SUVs are able to reach speeds of over 150 mph.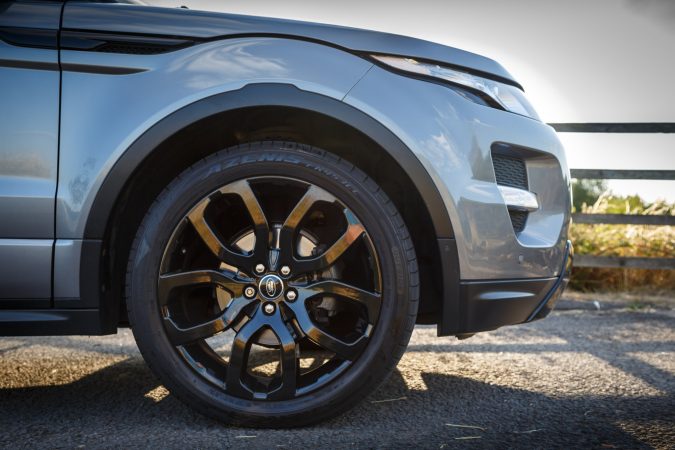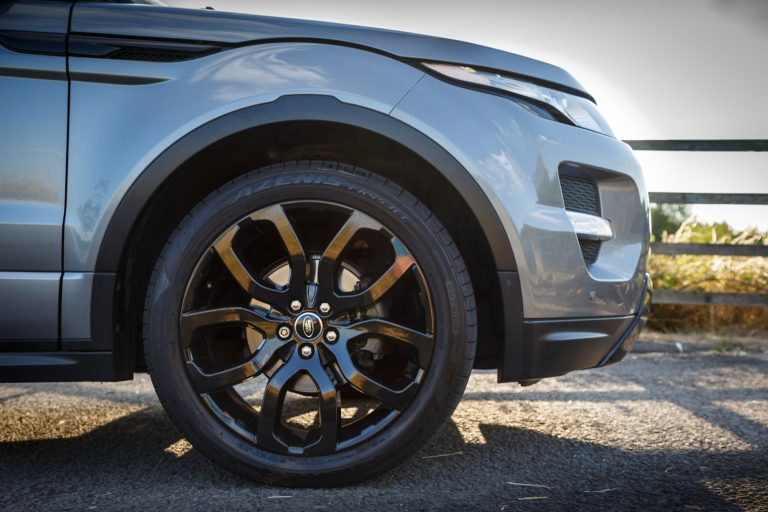 You may also notice the triple central tread grooves, which help to banish excess water in heavy rain in order to reduce hydroplaning. The tyre also features an asymmetrical tread design, with particularly large shoulder blocks which will be beneficial when cornering.
What Makes A Good Tyre?
I believe that the target audience of the Falken Azenis FK453CC will expect a lot from these tyres, so I will mention a few key points:
Namely, they should inspire confidence from the driver. They are at the helm, so buyers choosing these tyres want a safe drive. I'll be checking traction levels under different conditions, come rain or shine!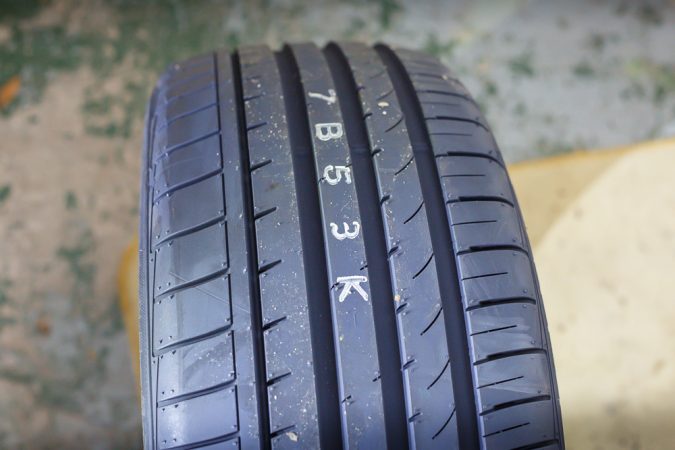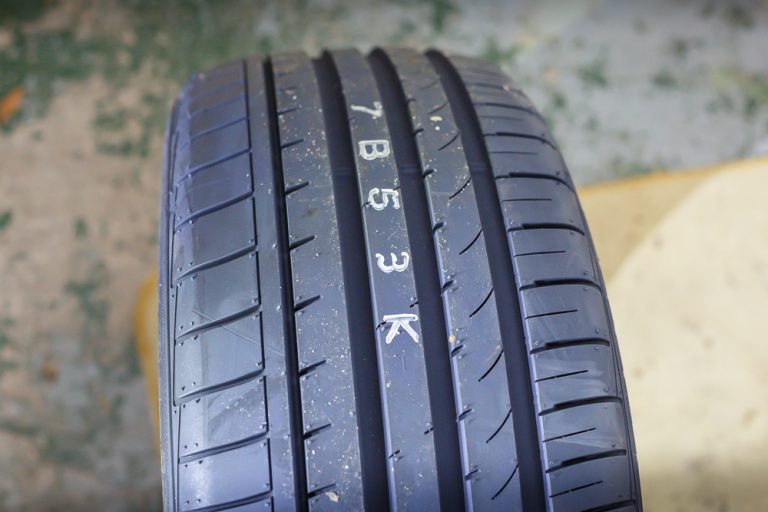 Besides that, they would also want a pleasant experience. Have you ever driven a set of tyres that let out such a deafening roar that you hate motorways? Given that these tyres will be fitted to top end SUVs, it would make no sense if they were unbearable to drive. Serenity and comfort are the watchwords here.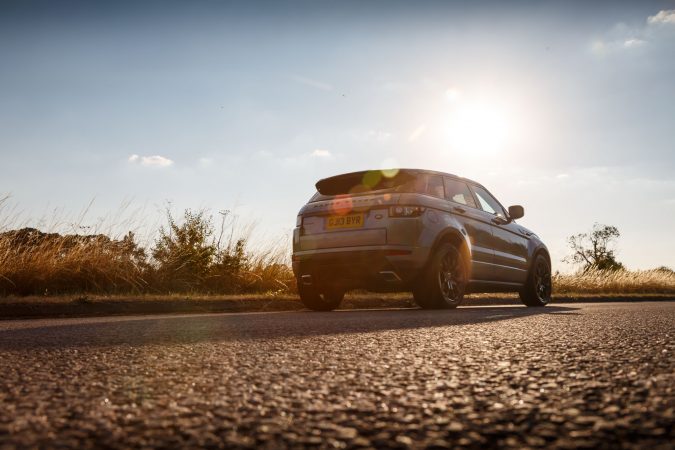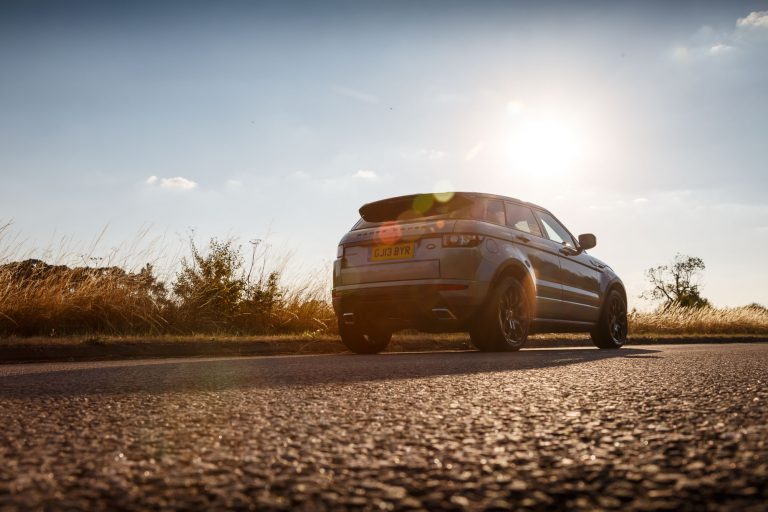 Fuel economy and treadwear are no doubt compromised somewhat in the pursuit of performance, but that's by the by.
First Impressions of Driving On The Tyre
I was immediately taken aback by how good the tyres looked when wrapped around the black 20″ alloy wheels of our Range Rover Evoque test model. This was the intention when Falken designed these sidewalls. The tyres look sporty, which fits in well with the Evoque's aesthetics and the treads look strong too.
The Falken Azenis FK453CC tyres offered plenty of grip. Everything felt composed, even on a stickier ride. This was a welcome improvement on the initial acceleration grip, braking distance, and cornering traction.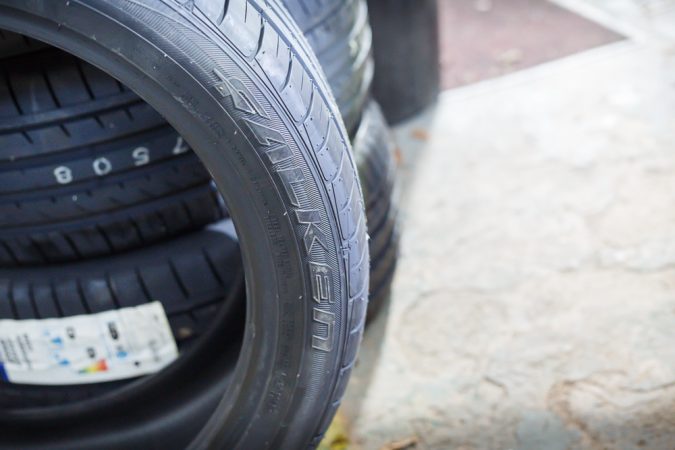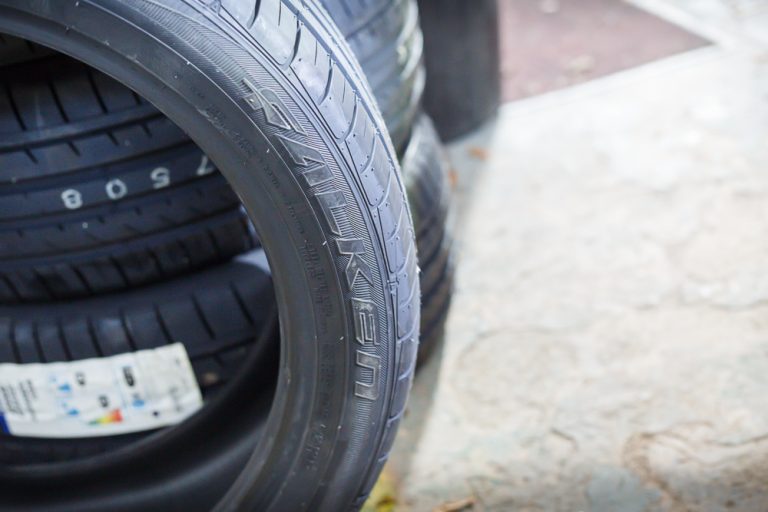 Of course, I haven't tested them fully yet, but generally, they offer an upgrade on the Range Rover Evoque's handling. And the Falken Azenis FK453CC tyres are not slippery when wet!
It was a comfortable ride, even when driving on 20″ alloy wheels, and tyre noise was kept to a minimum. I could easily drive the Evoque at motorway speeds.
Is it a Suitable SUV Tyre
I'm not sure about the economy figures having not had enough run time, but so far I think this set of tyres is a good buy. Depending on which ones you're switching from, you may notice a more enjoyable driving experience. Of course, they were developed from a set of high-performance tyres designed for sports cars, so it's to be expected.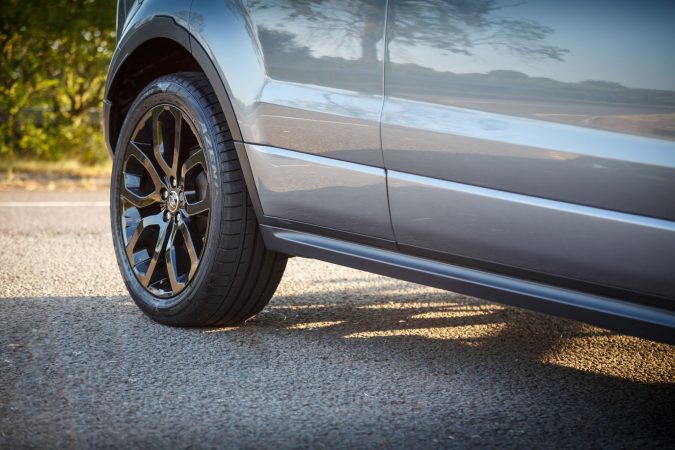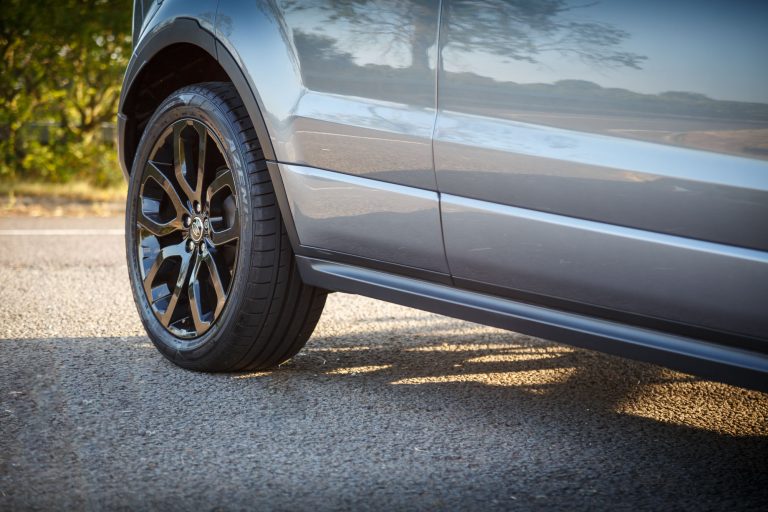 Over the next few months, I'll be putting these tyres through their paces in order to compose a short-term analysis for potential buyers. So watch this space!
Summer Tyres In The Snow
As much as we like to talk about the weather, we still can't control it. For a couple of days a year, the UK experiences heavy snow and we drive through it with our summer tyres on. It would be great to have a set of winter tyres to supply some decent grip.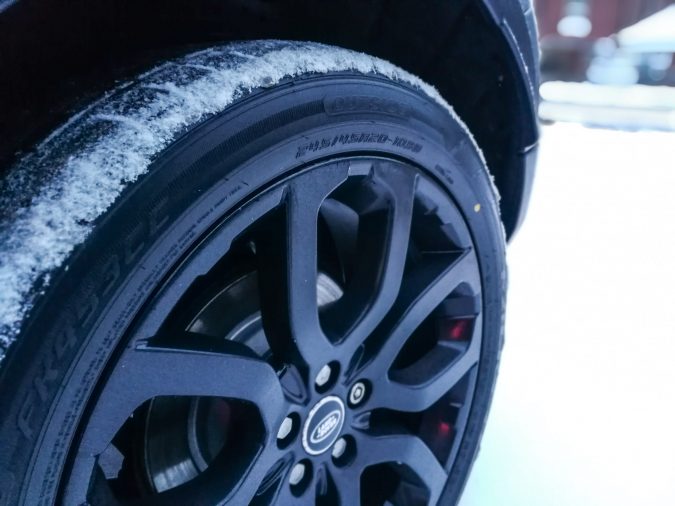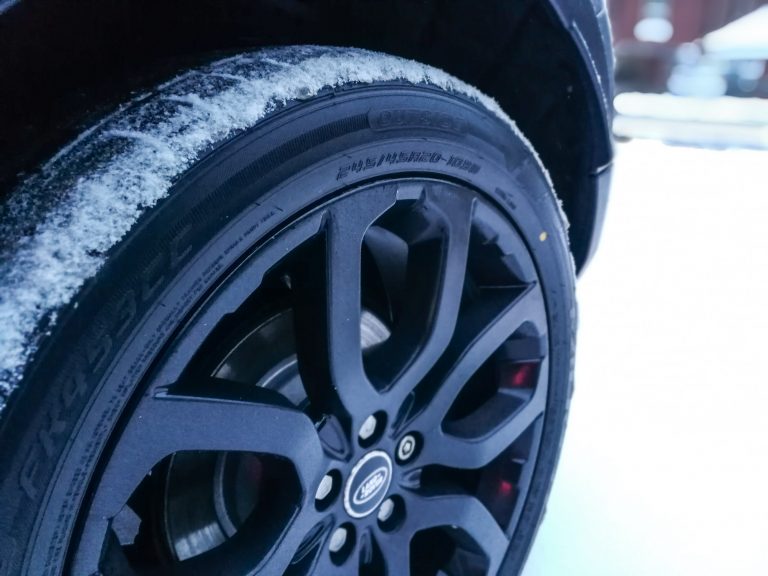 However, that said the Falken Azenis FK453CC tyres will cope if you travel around with a degree of caution. We are testing these tyres on a 4×4 vehicle, but one thing that people don't consider is that a 4×4 only has an advantage when your foot is on the accelerator. The rest of the time, the car is the same as any another when it comes to braking and steering.
So the Range Rover Evoque benefits from both a snow driving mode and 4×4 drive system. Using the brand new Falken Azenis FK453CC tyres in the snow, I was shocked with how well the car got around. During a couple of days of bad weather it didn't slip, complain or make me look silly. It just got on with the job. We shouldn't rely on a summer tyre to perform in extreme weather, but it goes to show that it can take the strain when necessary.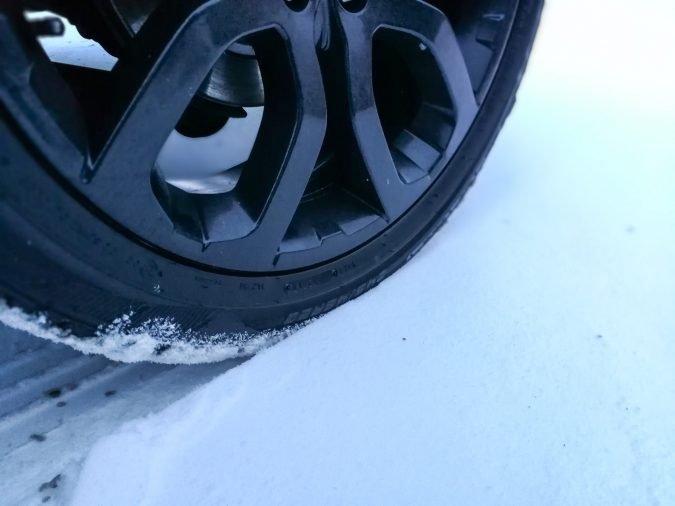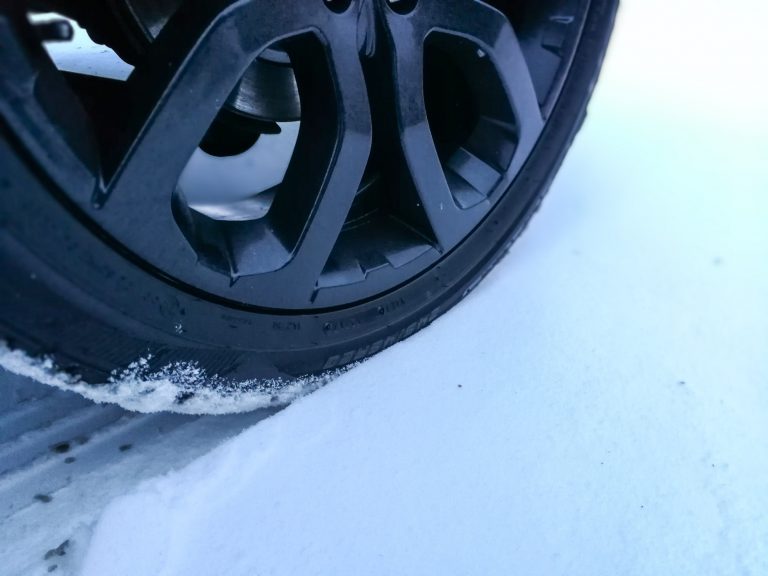 If we were to regularly encounter snow in this country, I would love to have a set of winter tyres and give them a real test. The trips that we made in the snow were essential ones. However, with a set of winter tyres, I would have helped move the odd car out of a ditch!
First Thousand Miles Completed
We have enjoyed putting the first thousand miles on the clock and have tested the Falken Azenis FK453CC tyres in a range of different driving scenarios.
After sampling a range of terrain, I have been impressed by the overall performance of these tyres on the Range Rover Evoque. They are sitting on a large, 20" wheel and to the eye they look very thin. But they make for a comfortable ride, while still delivering high performance.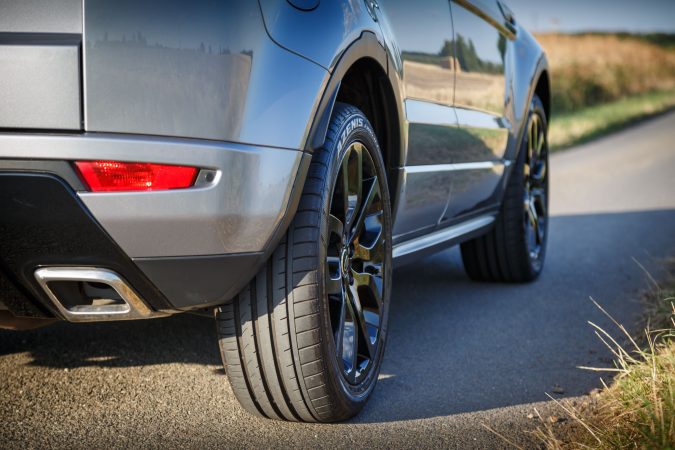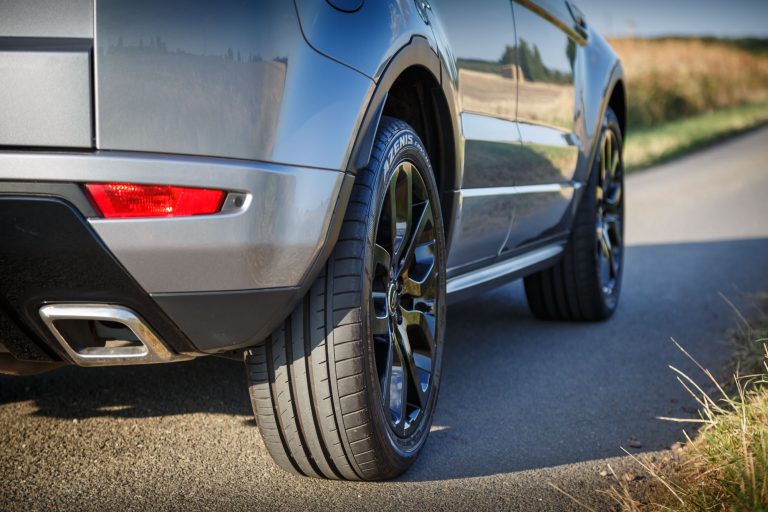 I have used the tyres everyday so I have been able to drive the car in a range of conditions. For the most part, the winter has been wet and dull with low temperatures. However, the grip supplied to the four-wheel drive Evoque has been the best I have experienced. The acceleration and cornering traction is great. But the braking performance of these tyres is the bit that impresses me most. Even in cold, wet temperatures, I have seen fantastic braking results from the Range Rover.
The longer I have spent with these tyres, the more I have learnt about their acoustic properties. You can barely hear any road noise inside the vehicle.
6 Months and 5,000 Miles Later
We have continued testing the Falken Azenis FK453CC tyres and our findings have remained consistent. They have maintained their smooth handling and excellent performance and proven themselves on a mixture of roads and in a variety of weather conditions.
The tyre wear on our test model All Wheel Drive Range Rover has been minimal. The picture below shows how the tyres look six months in and after 5,000 miles on the clock. The longevity of the Falken Azenis FK453CC tyres is definitely going to exceed my expectations.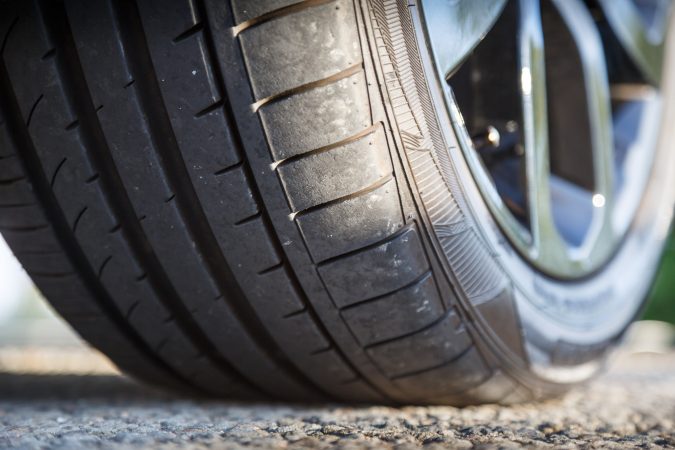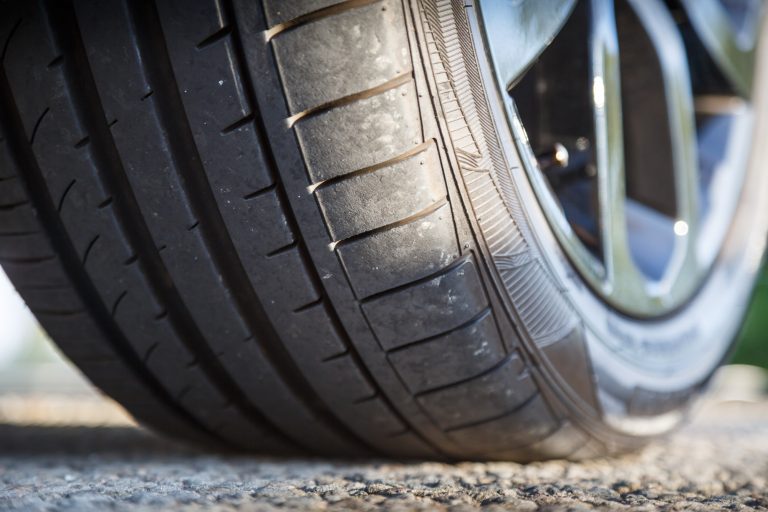 As mentioned previously, I am very happy with the handling and braking performance of the Falken Azenis FK453CC tyres as well as the low tread wear. Noise was kept to a minimum during the drive and the ride was very comfortable despite it being a long-term test. Another thing to bear in mind is that the tyres also offer some rim protection and have prevented me from touching the alloy against the kerb during my test.
22 Months and 16,000 Miles Later
Over the past 22 months, we have run this set Azenis FK453CC in every scenario possible, they have spent lots of time on the road, but during our testing, they have been off-road on grass, mud, rocks, snow and ice and have not let us down.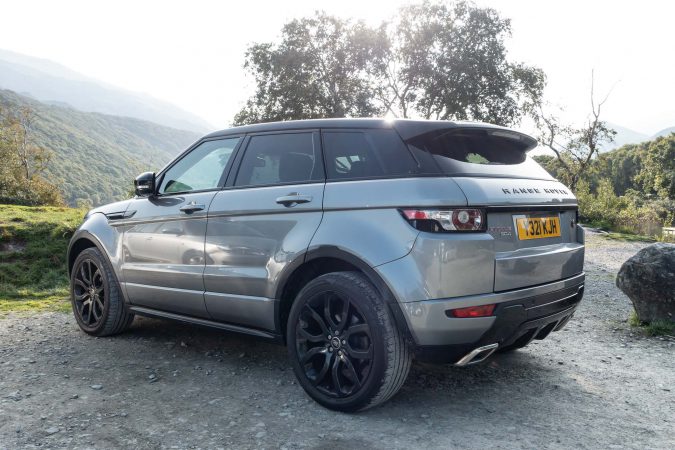 For a summer tyre they have lived through two UK winters and operated and a very successful level of performance. More than anything they have seen lots of rain and worked well to putting the Evoques traction to the road.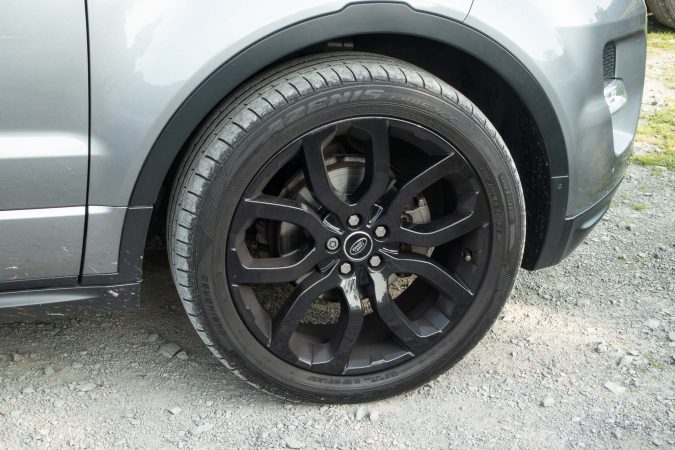 Now after over 16,000 miles on our 4 wheel drive Evoque these tyres are coming to the end of their life. It is worth noting that 12 months in we did rotate the tyres as part of the car's service as on the Evoque the fronts were wearing faster than the rears. I believe that wear from the tyres has been very good, I know the tyres have seen a lot of hard miles and long motorway usage at times. Almost 2 years and 16,000 miles is good value for a tyre that has all the grip qualities and driving characteristics mentioned above.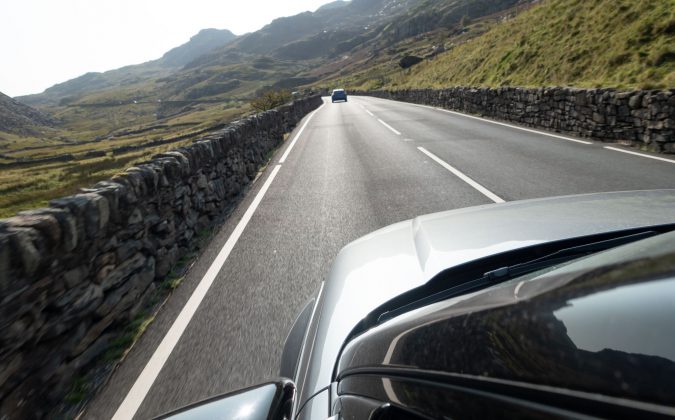 So the real question is would I recommend the  Falken Azenis FK453CC's for Evoque owners? Without a doubt yes, the tyres perfectly suit the Range Rover Evoque and the tyre is a good price when compared to its rivals.
Find out more about Falken SUV tyres here.
Size tested – 245/45/20.