The word "Buick" probably doesn't immediately conjure up visions of performance-oriented, neck-snapping power for the majority of you. This is mainly because the luxury brand has become much more associated with SUVs now. Though it may seem contrary, performance has always played a significant role in Buick's DNA. There have been plenty of seriously fast Buicks in the brand's history.
The tri-shield insignia has always heralded the arrival of cars that are incredibly speedy and groundbreaking for their time. Buick engines have traditionally been used to accelerate the pioneers of racing that much faster toward success. This is the case whether it be classic muscle cars or bare-bones convertible race cars.

Back in the day, Buick's engineering skill and racing success contributed to the brand's reputation for dependability and distinctive craftsmanship. So even though refinement is and has been the name of the game for quite some time, Buick's legacy of performance still endures more than a century later.
Here, however, are some outstanding cars that have contributed to the development of Buick's performance history.
History Of Buick
As you might know, Buick is a subsidiary of the renowned American manufacturer, General Motors (GM). David Dunbar Buick founded it in 1899, making it one of the first American automakers. In 1908, it became the foundation for General Motors.
Buick was positioned as an upmarket luxury car below the Cadillac after solidifying its market position in the late 1930s. This happened when the junior companion brand Marquette and Cadillac junior brand LaSalle were terminated.
Buick began using a straight-8 engine for all models in 1931. Meanwhile, other manufacturers started using V8 engines in their high-end models at the same time.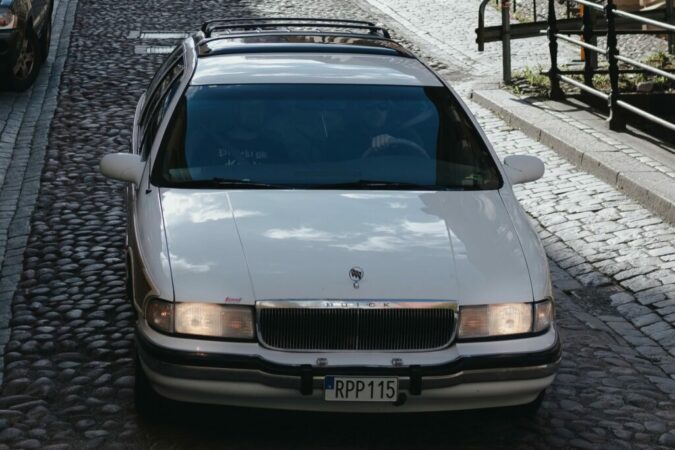 The first Buick V8 was released in 1953, followed by the Buick V6 for the compact Special model in 1962. With very few exceptions, Buick engines have always used overhead valves. This is a technology the brand introduced with the 1904 Buick Model B.
2017 was a record-breaking year for the brand when Buick sold more than 1.4 million automobiles globally. China, which makes up over 80% of Buick's sales, is the company's biggest market. The U.S. market share in 2022 was just 1.2%, which was down from its market share in 2000 by almost half.
Fast Classic Buicks
There are a couple of the fastest Buicks that, at their peak, were among the best performers. And I guess we're all contemplating the same vehicles. Some of them went by the names GSX and GNX. We're presenting you this list of performance-oriented Buicks from the earliest days of the Tri-Shield emblem.
These weren't just unintentional trips into performance wonderland on the part of Buick. These were some of the fastest and most potent GM-built cars at the time. Despite Buick never serving as what Mopar does for Chrysler, they were undoubtedly the most potent Buicks among their plush contemporaries.
1986 Buick Regal T-Type
The Buick Regal is a muscle car we'll miss, but performance enthusiasts will always remember the T-Type. The Regal was a huge hit when it was first introduced, but it has also struggled to find buyers. It's currently one of the greatest choices if you're seeking an 80s car that is fast and would probably last forever.
It has a 3.8 L inter-cooled turbo V6 engine, the same as the Grand National, another of Buick's best creations. In addition, it produces a respectable 235 horsepower and 330 lb-ft of torque.
The Regal T-Type's only advantage was that it had aluminum wheels. This allowed it to accelerate from 0 to 60 mph in just 4.3 seconds and reach a high speed of 136 mph.
1968 Buick Gran Sport Stage 1 GS 455
Pontiac originally introduced the Pontiac GTO, the iconic muscle car that started it all, in 1964. Within a short period of time, rival automakers began producing their own muscle cars.
Buick introduced the Grand Sport in 1965 because they didn't want to be late. With the 1968 Buick Gran Sport Stage 1 GS 455, Buick, at last, upped the game to another level.
The Grand Sport Stage 1 GS 455 is one of the coolest and rarest convertibles available. The 400 cubic inch, 345 horsepower 1968 Buick Gran Sport Stage 1 GS 455 has a muscular appearance that is reminiscent of bygone eras. This cool classic can complete the 0-60 dash in just 5.1 seconds.
1970 Buick GSX Stage 2
Buick must have been quite upset at some point during the muscle car wars since the GSX devoured Dodges and Fords like boxes of Raisinettes. At the time, torque was what made you a contestant in the muscle car race. Hence, the company believed that 510 pound-feet of grunt should be plenty to smash the other two automakers around.
The 1970 Buick GSX Stage 2 was one of the fastest Buicks in terms of acceleration and high speed. This made it a strong rival to other powerful muscle cars like the 1969 Dodge Charger R/T and Chevrolet Chevelle SS 454.
The GSX was sometimes referred to as the "velvet hammer". This was because of its unique blend of raw power and distinctive luxury. The rear-wheel drive, front-engine configuration of this muscle automobile housed the 455 cubic-inch V8 engine.
This engine made up to 420 horsepower and 510 lb-ft of torque. 150 mph is the highest speed of the GSX and it ran to 60mph in just 5.5 seconds while passing the quarter-mile mark in 13.4 seconds.
1969 Buick GS 400
Every manufacturer was pushed to create a Pontiac GTO rival after the muscle car era began. This is where the base Buick Grand Sport, which was mostly based on the Buick Skylark, comes into play. The Grand Sport turned out to be such a big success that a Buick GS 400 was already available in 1969.
It had a 400 cubic-inch V8 and was offered in both coupe and convertible body types. The GS can go from 0 to 60 mph in just 7.7 seconds because of the engine's 340 horsepower and 440 lb-ft of torque.
1971 Buick Riviera GS
The GS in the Riviera GS stands for "Grand Sport". However, the 1971 model might be the most opulent and stylish Buick ever created. The exquisite 1963 Corvette Stingray (aka the split rear window Corvette) served as the inspiration for this magnificent car's design.
In the end, the 445 cubic-inch V8 engine was hidden under the hood of the 1971 Buick Riviera GS, which had a distinctive cruiser body. The 1971 Riviera can reach a top speed of 134 mph thanks to its 455 lb-ft of torque and 330 horsepower.
Fast Buicks: Buick Regal
Buick discontinued the production of the Regal by the end of 2020. This put an end to 113 years of producing cars as the brand switched to offering just crossovers and SUVs. Why should enthusiasts care, except for the fact that the market would lose another car?
Isn't the Buick Regal merely some forgettable car created with the needs of your grandparents in mind? You could be surprised there. The Regal has had a few versions throughout the course of its nearly half-a-century history.
It appealed to auto enthusiasts in ways you wouldn't anticipate a Buick to. All of these vehicles have worn the Regal logo, including a roomy land yacht, a turbocharged muscle coupe, a front-drive supercharged sleeper car, a European sports sedan, and even an all-wheel-drive wagon.
As a result, the Buick name began to appear in markets where you wouldn't have expected it. Regrettably, the continuing rebranding initiative didn't have the desired effect, and ultimately the Regal was discontinued. So let's take a look at some of the reasons why this car is an underappreciated, understated American legend before.
1973–1977 Buick Century Regal
The Buick Regal began out as a personal luxury car akin to the Chevy Monte Carlo but swiftly changed into a sportier automobile. The Regal, which was formerly a part of the Buick Century range, was among the first vehicles to use forced induction.
Its multiple turbocharged and supercharged engines throughout the years have given the vehicle a performance mystique, notably in Grand National and GNX guises.
Early in the 1970s, "personal luxury" became a popular buzzword, and most of Buick's rivals were first with vehicles like the Chevrolet Monte Carlo and Ford Thunderbird. The Century Regal, Buick's tardy response, is a large vehicle designed to pamper the driver.
It came packed with retro features like rear opera windows and broad, swooping character lines. Although it wasn't nearly as sporty as its successors, Buick's 350-cubic-inch V-8 engine was the standard up until 1975, when the oil embargo forced them to switch to a V-6.
1982–1987 Buick Regal Grand National
The Regal's most iconic variant is likely the Buick Grand National. Although the Grand National made its debut in 1982, it wasn't until 1984 that it evolved into the turbocharged performance vehicle that admirers would long for.
It was initially just a blackout package for the Regal T-Type, but it was so successful that it was given its own name after the 1984 first full year of manufacture. In order to boost the power output of its 3.8L turbocharged V6, it also incorporated an intercooler.
Buick developed a series of incremental improvements from 1984 until the conclusion of the GN in 1987. This culminated in the highest-performance variant, the GNX. The GNX has since turned into one of the most sought-after muscle cars of the 1980s.
1987 Buick Regal GNX
You might think of the Buick GNX as a skunkworks project started by Grand National engineers to send off the G-Body in its final year of production. It is the pinnacle of years of development and the ultimate Regal. This old G-Body can accelerate from 0 to 60 mph in an astounding (at the time) 5.0 seconds.
Credit goes to updated tuning and a stronger turbo that increased horsepower to 276 and torque to 360 lb-ft. Buick only produced 547 of these and obviously, they are expensive and highly rare. Although there are many clones, the authentic Regal GNX is the best of all time.
2018-2020 Regal GS Sportback
The Opel Insignia, this time was the base for the Regal's sixth and last generation. This Regal is a liftback, contrary to what its name implies. This made it a rival to vehicles like the Kia Stinger GT, VW Arteon, and BMW 440i Gran Coupe.
With the 3.6L V6, the Regal GS Sportback's 310 horsepower and 282 lb-ft of torque are sent to all four wheels instead of the 2.0 Ecotec 4-cyl from the previous gen model. Sadly, a manual wasn't offered, unlike the previous generation.
2018–2020 Buick Regal TourX
The TourX wagon, based on the Opel Insignia wagon, was the other new Regals for 2018. It had some black plastic cladding and a large "X" in its moniker to better fit our market's insatiable appetite for crossovers.
This also put the Regal up against well-known wagon brands like the Volvo V60 and V90 and the Subaru Outback, a market that Buick hasn't entered since the Roadmaster wagon's demise in 1996. It is a stylish and useful vehicle equipped with an 8-speed automatic transmission, AWD, and a 2.0l Ecotec turbo-4 engine.
Buick Regal: The Endnote
Since 1973, at least three different generations have purchased and owned Regals. The Regal name has been around since that time. All of us in North America grew up knowing the Buick logo, and the name is still associated with an unfairly stereotyped older generation of cars.
Contrary to certain other models, Buick continued to reimagine the Regal during the course of its 60-year production to appeal to younger consumers. This did keep the vehicle attractive and innovative even if it had ceased to generate significant revenue for the brand in recent years and had to be discontinued.
Fast Used Buicks
Some buyers find it difficult to place their bets on an all-American vehicle due to the enormous number of foreign vehicle brands that are sold in the US. After all, Italian automakers always offer the best options for customers looking for fast cars.
People can choose from a wide variety of vehicles on the Japanese auto market if they're looking for inexpensive used cars. The right lane and the early bird special crowd come to mind when most people think of Buick.
I do believe that some of Buick's reputation for producing vehicles for, let's say, more experienced drivers, isn't entirely accurate. Yes, elderly drivers want large, comfortable vehicles, and Buick has a solid reputation for producing them.
However, there have been a surprisingly large number of performance vehicles in Buick's past that should cause you to reconsider the brand. I'm not even referring to the GSX, Riviera GS, or even Grand National in their earlier incarnations.
There are some extremely sporty automobiles in Buick's history, and you don't have to look very far back. Here are some of the fastest used Buick vehicles you can purchase.
Fast Buicks #1: Buick LaCrosse Super (2008-2009)
The Buick LaCrosse Super, which was only produced for the 2008 and 2009 model years, is one of the most amazing cars in recent history that no one asked for. Do you recall the vintage Chevy Impala SS? It had a 300 horsepower sideways 5.3-liter V8 engine driving the front wheels.
The LaCrosse Super was a Buick that was based on the muscle car. The Super may be identified by its four portholes in the front quarters as opposed to merely three. (One, I suppose, for each cylinder.)
This vehicle can reach a top speed of 150 mph and accelerates from 0 to 60 mph in 5.7 seconds. This is one heck of a deal sleeper sedan if you can find one. Just make sure you're wary of the common Buick LaCrosse problems.
Fast Buicks #2: Buick Lucerne V8 (2006-2011)
The Lucerne is another somewhat modern V8-powered Buick sedan. The V8 that was offered in the Lucerne, however, was not the same as the 5.3-liter one found in the LaCrosse Super.
Instead, the 4.6-liter Northstar V8 engine that was then standard in Cadillacs was offered as an option for the Lucerne. This engine was less powerful but was said to be more sophisticated.
Depending on the model year, the engine had a power range of 257 to 292 horsepower. Given that it was a larger vehicle with less power, the Lucerne didn't quite have the same heat as the LaCrosse's V8 engine. But it still stood for a traditional full-size American sedan with V8 strength.
Oh, and it had eight portholes to signal to the other cars in the church parking lot that your Buick was serious.
Fast Buicks #3: Buick Verano Turbo (2013-2016)
In terms of reasonably priced used sports sedans, the Buick Verano's turbocharged iteration is emerging as a hidden gem. The Verano was essentially a Chevrolet Cruze with a different paint job, and it was discontinued from the U.S. market when the Cruze reached its second generation.
So I wouldn't blame you if you had forgotten about its existence. Starting with the 2013 model year, a 2.0-liter inline four turbocharged engine with 250 horsepower and 260 lb-ft of torque was an option for the Verano.
Yes, it only has 7 horsepower less than a Lucerne powered by a Northstar! Its outstanding 0-to-60 mph pace was 6.2 seconds, and 6-speed manual transmission was also offered as an option.
Fast Buicks #4: Buick Riviera Supercharged (1998-1999)
A supercharged version of the classic 3.8-liter V6 engine from GM powered the last iteration of the Buick Riviera, a big coupe with a Jordan almond design. The supercharged V6 produced 240 horsepower and 280 lb-ft of torque and was a standard engine for the 1998 and 1999 model years.
Although it may not seem like much, that was the most potent V6 engine in a Buick since the Grand National, and it wasn't bad at all for a 90s car. No, it's not even close to as cool as a Grand National, but if you enjoy the notion of a stylish Buick coupe with forced induction, the final Riviera is a respectable budget option.
Fast Buicks #5: Buick Regal GS
This is one of the latest fast Buicks you could buy. The Buick Regal GS is one of the most widely overlooked sports sedans of today. This is mainly because it is neither opulent nor sporty enough to compete with more expensive sports sedans like the BMW M3 and the Audi S4, nor is it quite a budget sports sedan like, say, the Subaru WRX.
This places the Regal GS in the middle of the sport sedan spectrum, which isn't a bad position to be in. It's basically a decent midsize sedan with a powerful V6 and a few performance upgrades here and there. That makes it interesting to drive and adds a little excitement to your daily commute.
Fast Buicks: The Best Buick Engine
Muscle car enthusiasts are likely already familiar with the Buick Grand National (and its hopped-up brother, the GNX). In the early 1980s, Buick took its Regal coupe, fitted it with a turbocharged V6, and then proceeded to trample every other American car in a straight line.
This included the Corvette, which was demoted to serving as the GNX's supporting cast until it was phased off of the market in 1987. For more context into what Buick's been up to in the 80s, our write-up on the 1987 Buick GNX ought to have some handy insight for you.
The history of Buick's reliance on turbocharged V6 engines, however, predates the introduction of the redesigned Regal and the Grand National by a long way. The GM brand led the turbo revolution that dominated the majority of the 1980s performance scene and distributed its boost across a shockingly large portion of its lineup.
1. The Turbocharged Buick 3.8L V6
Everything started when Buick was given the opportunity to pace the Indy 500 in the middle of the 1970s. This was a challenging task in an era when General Motors had to get inventive to develop a car that could maintain a lead over an open-wheel racer until the green flag was raised.
It was difficult as most of their V8 engines had been smog-choked to a level of less than 200 horsepower. Buick had merely thrown cubic inches at the issue in 1975. They fit their mid-size Century sedan with a 455 cubic inch V8 that was noticeably hotter than stock. However, Buick opted to innovate the following year.
This time, they took a 3.8L V6 engine and slapped it on with a draw-through turbocharger. Along with it, a four-barrel carburetor was used to pump an incredible 22 psi into the engine. The combination produced a respectable 306 horsepower and 370 lb-ft of torque. It did this while only utilizing a 6.0:1 compression ratio.
It was the first time a six-cylinder engine had ever been utilized in America's race. The factory Century stayed with a V8 since the turbo utilized at Indy was deemed too exotic for the street. Buick did, however, offer a pace car replica in dealerships. However, the first turbocharged Buicks didn't start showing up in dealerships until 1978.
2. Introduction Of Fuel Injection
The switch to sequential fuel injection made 1984 the most significant year for the 3.8L turbo V6 engine. The output figures increased right away: 200 horses and 300 lb-ft of twist were suddenly considered standard.
However, much more significant was the substantially enhanced ignition system. It better managed the blending of fuel delivery and boost and allowed the use of up to 12 psi.
Because of its increased reliability and tunability (do check out our guide on are Buicks reliable to learn more), the Regal became a covert choice for performance enthusiasts who desired a little bit of comfort in their daily transportation. This is where the Regal's Grand National trim first entered the public's consciousness.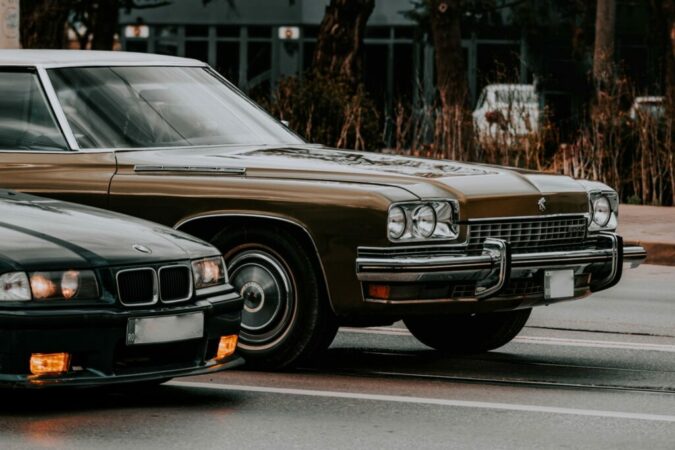 A blacked-out Grand National was chosen as the range-topper for the Regal line in 1984. This was despite the name having only been used for a brief period of time (just over 200 vehicles were sold in 1982).
Despite its greater size, the car was startlingly swift. Easily outperforming the Ford Mustang and Chevy Camaro V8s of the day, it closely followed the considerably more expensive Corvette.
Using an intercooler, the Regal sharpened its claws even further two years later. They boosted horsepower to 235 and torque to a robust 330 lb-ft, giving the V6 engine a new moniker – the LC2. The car was available in the T-Type, Grand National, and GNX forms, all of which were capable of spinning the back wheels.
The GNX was a true monster, delivering 276 horsepower and 360 lb-ft of torque. The car was unquestionably the fastest American vehicle of its era, reaching 60 mph in just over four and a half seconds. The Buick Regal followed the Riviera's lead in 1988 and switched to a new platform (also front-wheel drive), abandoning the 3.8 turbo V6.
3. 1989 Pontiac 20th Anniversary Turbo Trans Am
The 1989 Pontiac 20th Anniversary Turbo Trans Am, however, gave the powertrain itself one final opportunity to dazzle muscle car aficionados.  Fewer than 3,000 of these cars were produced, mostly to get rid of the 3.8L V6 engines Buick had sitting in its inventory.
It was going to be the last time GM produced a turbocharged passenger car for nearly 15 years. And it was also the last hurrah for an engine that had been turning heads and cracking necks among Buick fans for two decades.
Fast Buicks: In Conclusion…
Buick has shifted back and forth between being a cordial family vehicle and a performance leader. It has been Buick's challenge to strike the correct balance between value, performance, and luxury. Occasionally doing so with dire repercussions and other times kicking ass at the expense of its GM brethren.
However, things are different now for Buick. All of the present Buick models, the Enclave, Envision, Encore GX, and Encore models have updated styling elements and a host of cutting-edge tech features.
However, none of these present-gen vehicles could be considered fast on their own or in their class or segment. Hence there are no genuinely "fast new Buicks" that you could buy at present.
But there are still good examples of slightly older as well as classic Buick machines that are exceptionally well-made and super-fast around the country. Now we know that the future endeavors of Buick consist of electric SUVs like the upcoming Electra and Envista.
Hence, these old Buicks are the best options if you intend to buy, collect and drive fast Buicks.
Oh, and while you're here, we have plenty of other guides on Buicks if you're keen on learning more about the brand. That includes looking into the Buick Enclave reliability, and the Buick Enclave years to avoid, as well as the 2011 Buick Enclave problems. In addition, we also looked at the common problems of the Buick Encore.
FAQs On Fast Buicks
How Long Do Buicks Last
Since its foundation in 1903, Buick has been one of the top premium automakers, offering strength, luxury, and comfort. A Buick typically lasts 13 years or 200,000 miles. In J.D. Power's 2020 vehicle dependability study, Buick came in third place, earning it the title of the highest-ranking luxury brand.
Is Buick American
Buick was among the first American auto manufacturers. It began producing automobiles in 1903, making it one of the earliest American automakers.  Additionally, it is also among the entities that formed General Motors. By the way, Buick is owned by General Motors.
Are Buick Regals Good Cars
The Buick Regal has achieved a fantastic dependability score of 4.0 out of 5.0 from RepairPal. Midsize sedans are often dependable, and the Buick Regal is rated 13th out of 34 sedans by them. On average, owners will have to spend around $500 per year on maintenance and repairs.
What Is The Fastest Buick
The GNX was unquestionably the fastest Buick to date. According to Car and Driver, it would take the GNX 4.7 seconds to accelerate from a stop to 60 mph. This was quicker than a Corvette, Ferrari, Porsche, and even a Lamborghini Countach, to put it in perspective. The Buick GNX briefly held the record for the fastest production car in the entire world.
Did Buick Ever Make A Truck
Buick, a car brand owned by General Motors, has never produced a pickup truck with the strength or appeal of models like the F-150, Ram, or even the Silverado. However, they did produce trucks for a short time from 1907 to 1920 before ceasing operations.
Where Is The Buick Regal Built
The Buick Regal was last produced in an Opel plant in Germany as part of a deal between GM and Opel, a French automaker. It has since been discontinued. Despite not being technically American-made, it was subjected to the same standards as the rest of the Buick lineup.
Are Buicks Good Cars
Buick is a brand positioned between mainstream and luxury brands. Most models are premium and sophisticated, with well-crafted interiors and straightforward infotainment systems. However, the majority of Buicks can't match the most recent competitors' gas mileage. Buick, which has a limited model lineup, is second only to Lincoln in terms of reliability among domestic automakers.