At the Geneva International Motor Show, Ferrari unveiled to the world their most powerful production model to date: the new 812 Superfast. Building on the previous standard set by the F12 Berlinetta and F12tdf, the Ferrari 812 Superfast has been designed to deliver an exhilarating experience on the road and on the track.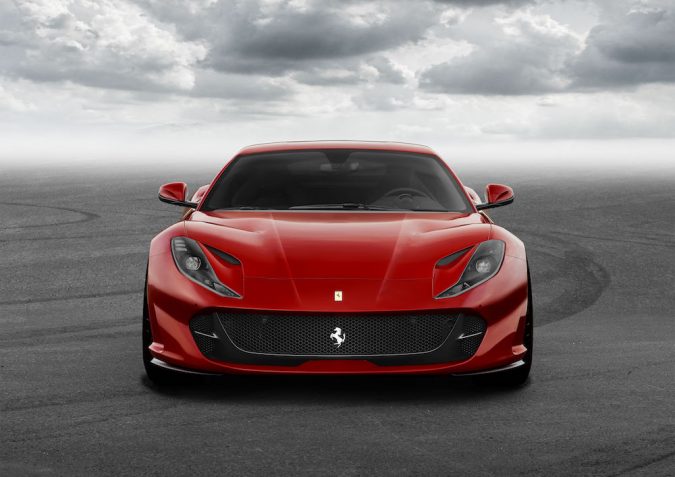 New Car, New Engine
The most ground breaking part of this new release is the engine (6.5 litres). The Ferrari 812 Superfast is setting a new benchmark when it comes to mid-front-engined sports cars. The V12 is able to unleash just shy of 800 bhp at 8,500 rpm and achieve a maximum of 530 lb ft of torque at 7,000 rpm. These figures are exclusive to the Ferrari, unmatched by any other front-engined production model. The increase in torque, in comparison to previous V12 models, offers up increased driveability. This is even when driving at low revs. The dual-clutch transmission's gear ratios, and shorter shift times between gears also provides more improvement on the 812 Superfast's predecessors.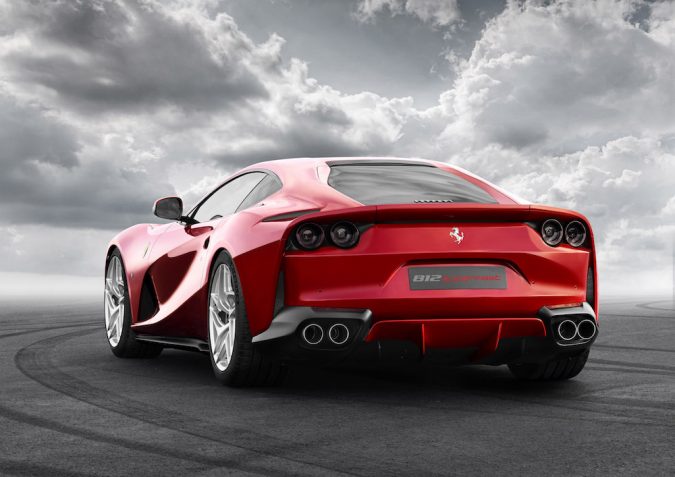 It's impressive enough that the 812 Superfast can reach 62 mph in 2.9 seconds and has a top speed of 211 mph. This, however, hasn't stopped Ferrari pushing their already awe-inducing Side Slip Control further than they did on the F12tdf with a new 5.0 version. In combination with their first use of EPS (Electric Power Steering) on any Ferrari, this should make for a very nimble vehicle.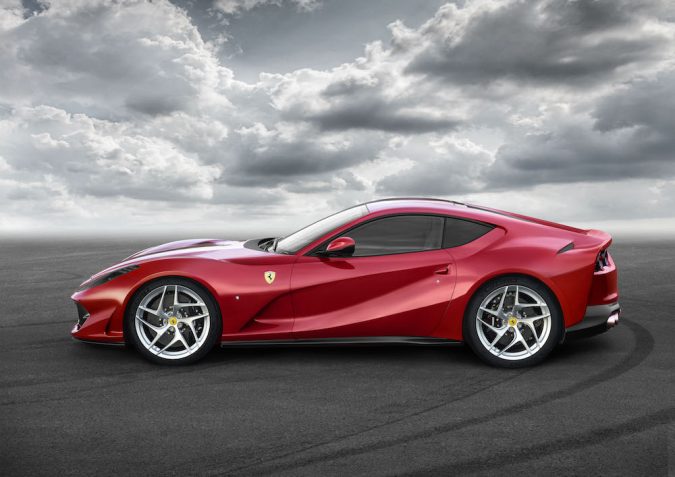 Superfast Styling
We've established that it will move like a Ferrari, but will it look like one? The aggression of the new V12 is certainly matched visually. Its muscular wheel arches and the horizontal lines at the rear, give the car an imposing stance. In spite of the very angular look of the 812 Superfast, it is not totally void of any classic styling. Its high tail is very reminiscent of the 365 GTB4 from the 60s. As always, the aerodynamic prowess of this Ferrari is seamlessly integrated with the overall style, featuring active flaps to maximise downforce at high speeds. The more radical cabin design still maintains the level of comfort expected from such a high end car, with such features as redesigned ergonomic seats and a new steering wheel.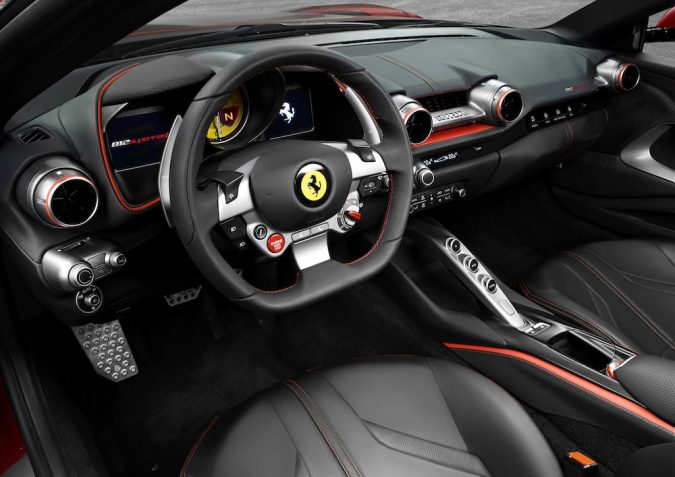 To top it all off, this impressive new addition to Ferrari's catalogue of V12 cars is being launched in a new colour, Rosso Settanta, to mark the company's 70th anniversary. Take a look here if you are interested in a Ferrari wallpaper.