Most of us will likely never get anywhere close to a Ferrari, let alone own one. But this time, a brand-new Ferrari has been created from its skunkworks that absolutely no person could own. Unless, you have a copy of Gran Turismo on your PlayStation. The Ferrari Vision Gran Turismo is the brand's first all-virtual concept car, and it might yet preview the marque's future.
You can think of it as both a more tame, yet also extreme version of Ferrari's spicy-hot 499P, a sports-prototype racer based on the 296 GTB, destined for Le Mans. The Vision Gran Turismo is a single-seater. So, good luck bringing your digital friends with you on a drive. And, it'll feature not one, nor two, but three electric motors, working in tandem with its turbocharged V6.
Could This Be A Preview Of Ferrari's Future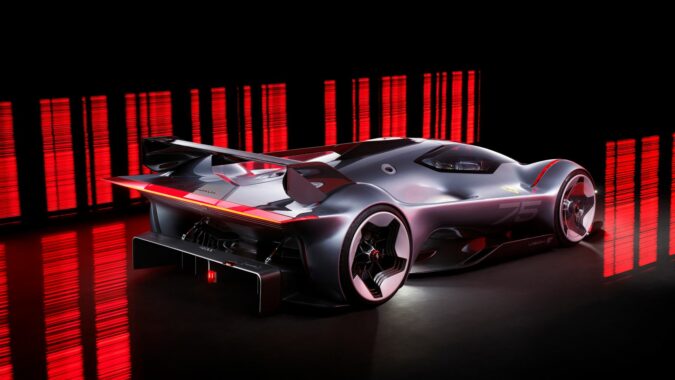 In some ways, this videogame-bound concept car may be an early preview of what the future holds for Ferrari. That 120-degree 3.0-litre motor is a derivative of what's used in the 296 GTB, GTS, and GT3 cars. Combine that with all-wheel drive and Formula 1-derived MGU-K, it's very conceivable to put it into production. So, is this what Ferrari looks like 10 years from now?
Perhaps. Much of it seems possible if you're creating a no-rules, regulations-friendly car. Right now, you could relish in its over 1,000hp output and 1,100Nm of torque in Gran Turismo. It's a fitting celebration of Ferraris new and old – I can already see some 330 P3 inspirations in there. Who knows, we might be able to see something like this on the streets someday.