Ferrari has released photos of their latest one-off supercar. The new Ferrari SP38 was unveiled on May 23rd at the legendary Italian track Fiorano. A ceremonial handover took place in which the new owner, a dedicated Ferrari collector as the brand only sells new to loyal customers before the car was taken through its paces in a series of hot laps.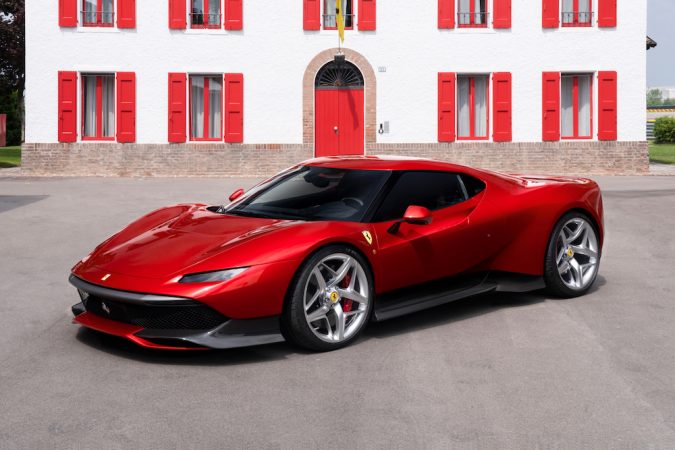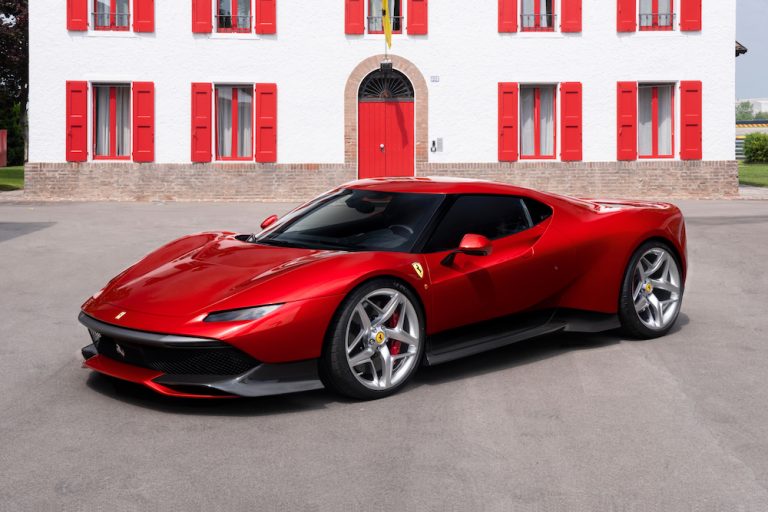 Ferrari SP38 – Design Features
The car was designed by Ferrari's Design Centre and the bodywork is an amalgamation of previous Ferrari icons, almost as a homage to their pedigree supercar past.
The chassis and running gear is from the current 488 GTB model but with revised bodywork to give it a striking new look.
In the words of Ferrari, the goal was to create a car that can drive on both the road and track, while at the same time 'expressing all the beauty and innovation inherent in Ferrari's road cars'.
Inspiration is said to have come partly from the iconic F40, which is a large departure from the current Ferrari lineup which is focused somewhat on being a grand tourer, rather than purely a hardcore supercar.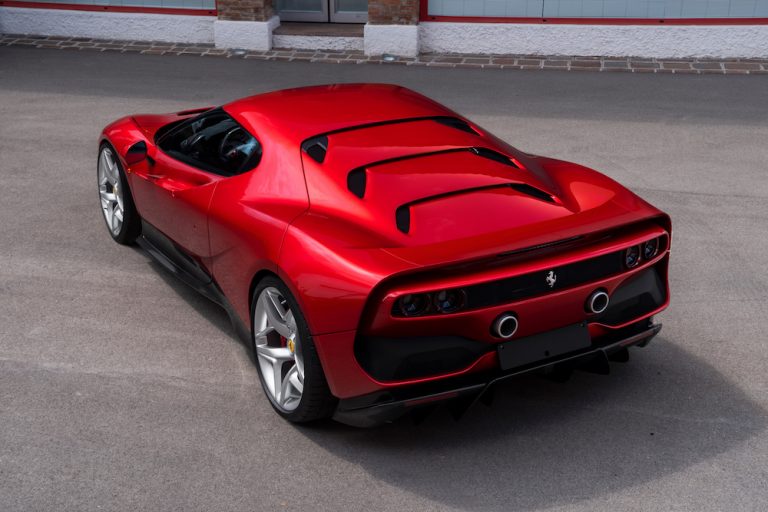 Ferrari SP38 – Twin Turbo
The twin-turbo, twin-intercooler layout still remains but the bodywork has been completely revised for this one-of-a-kind release.
The rear window louvres scream F40, and the aggressive wide stance is reminiscent of 80s wedge supercars such as the Testarossa.
Visually the car is at its heaviest over the rear wheels with large arches and fat tyres. The headlights were designed to be as thin as possible and the mandatory daytime running lights have been relocated to keep the design clean, in Ferrari's own words the thin bumper was inspired heavily by the front fascia of the 308 GTB.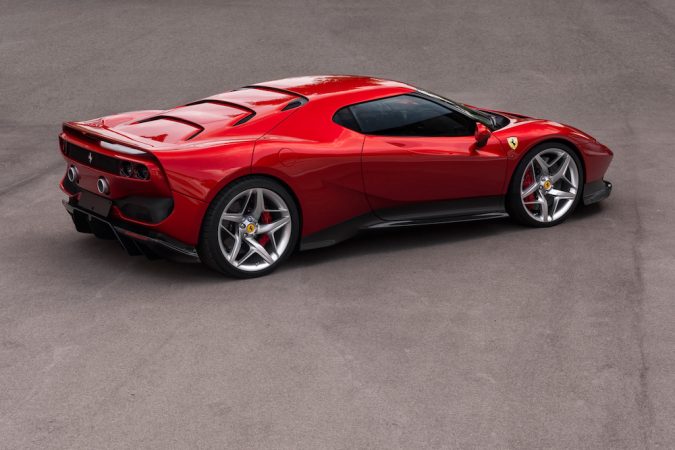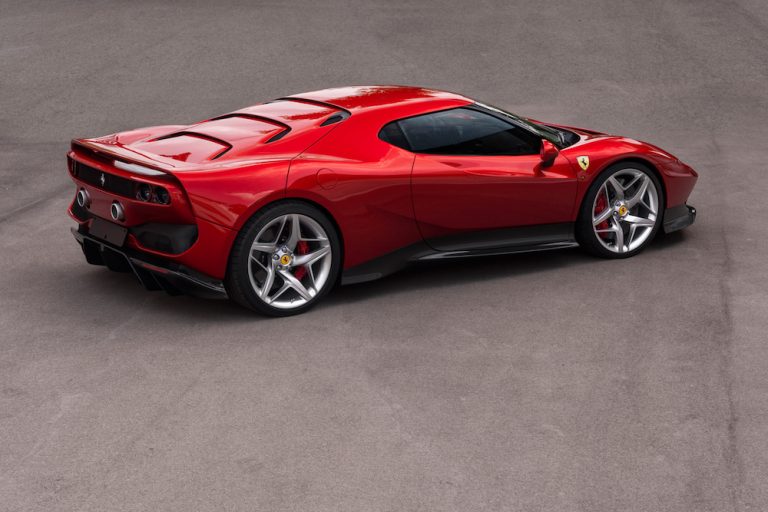 Side Mounted Air Intakes Hidden
The 488 GTB's side mounted air intakes have a been hidden by the new body panels in order to maintain functional air-flow while giving the car a look far different to that of production models.
The rear louvres mentioned earlier are made from carbon fibre and aid cooling, and angle air towards a subtle rear spoiler.
Finishing off this unique Italian supercar is a fully re-trimmed interior, tailored to make the cabin stand out from the 488 GTB it's based on, and a three-layer metallic red paint job.
The car was on public display for the first time at the upcoming Concorse d'Eleganza Villa d'Este on Saturday 26th May 2018.
If you are interested in a Ferrari wallpaper for your computer take a look here.