Seller's remorse is a real thing. You ever thought parting with something is necessary but when all is said and done, you feel worse? Cruising down the asphalt highway on a chilly winter morning, flaunting your skills by performing burnouts, or tearing through the open roads when there was no one nearby for miles – all these memories with your favorite car will stick with you till the very end. Do you ever wonder what became of your favorite ride that you sold in the past? If you want to know, "How to find my old car," read this article.
Sadly, all good things must come to an end. Loved and lost, these memories will become an important part of the person you become in the future. But some people aren't really prepared to bid adieu to their beloved ride just yet. Even if not the happiness in reacquiring it, they want to take satisfaction in knowing what finally became of their car.
Cars are a big deal for most people, especially the ones who cannot afford multiple. Have seller's remorse after handing over your old car to someone else? Need some form of closure. Learn how to locate it.
How To Find The Owner Of A Car
You can get information to a certain extent before running into a wall of privacy – data privacy. If you want to track a car that you owned at one point but not anymore, you start with the Government's Vehicle Enquiry Service, a branch of the Driver and Vehicle Licensing Agency (DVLA). The process is rather simple: enter the registration number in the designated box and the details will pop up.
You can find out if the vehicle is currently serviced and taxed, whether the color is the one you remember, basic engine data, as well as CO2 emission information.
Privacy Concerns
You will not be able to find out exactly where your old car is, not who the owner is, due to obvious privacy concerns. You can pay to get a private background and history check from the vehicle check providing services. A few more details will be provided such as where the car has any outstanding finance payments to its name, and how many owners it has had since the time you saw it last. But personal details are off the table.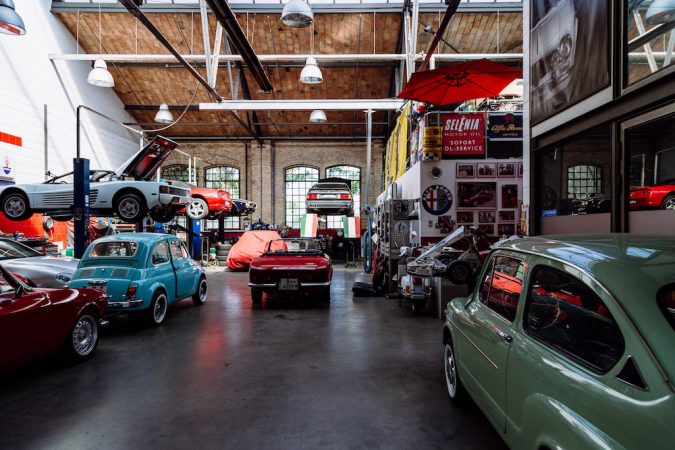 VIN Number
VIN is the abbreviated form of Vehicle Identification Number. Also known as the engine number, chassis number, and identification number, a VIN is generally inscribed at a bunch of different locations of a vehicle. It can also be found on Insurance Cards, Police Reports, and Vehicle Registration Books among many others.
A VIN is 5 to 17 digits long. Cars manufactured after 1981 generally have 17 digits. For instance, a sample VIN would be 1HGBM11JXMN115674.
Humans are differentiated by their unique fingerprints. For a car, the VIN is the unique fingerprint. The collection of alphabets and digits isn't random but a combination of the vehicle's information uniquely coded for every vehicle. Thus, knowing this number of any car brings you one step closer to finding it in real life.
Every vehicle comes with a unique VIN (Vehicle Identification Number) that lets you access all kinds of information about it. Think of it as a social security number. The VIN is also required to register the car in any state or get car insurance.
If you have the VIN, your problems about "How to find my old car?" will be solved much faster. Use an online VIN decoder (or the best free VIN decoder) to perform a vehicle history check. These tools are generally used when one is buying a secondhand car but they are equally effective in locating old cars as well. The free ones will only give you a handful of basic details like the model, make, and year of the vehicle.
Find My Old Car With VIN
To get more in-depth details about your vehicle including service records, mileage, owners, accidents, and general location of the car. You can use this data to know where the vehicle is currently.
Keep in mind that the vehicle history report will not mention the accurate location of the vehicle but it will narrow it down to a present city and state. As the report contains the name of the present owner, it is easy to trace and reach out to them via social media. If you are lucky, their answer will be what you want to hear.
Apart from utilizing a premium VIN decoder site, a bunch of search engines can also help in finding your old car. Simply enter the VIN (containing it between parenthesis) into every search engine (Google, Yahoo, Bing, DuckDuckGO) and click the search button.
The results may bring you a step closer to locating the vehicle. Even if the results are far from useful on the first attempt, keep trying frequently until there are good answers.
A common issue regarding finding vintage cars with VINs is created by the VINs themselves. DMV.org states that the National Highway Traffic Safety Admission (NHTSA) made a standard 17-digit VIN mandatory for all vehicles from the start of 1981. When trying to hunt down a classic car made before 1981, almost all websites that offer vehicle history reports can work with 17-character VINs only.
Decoding A VIN
Decoding a VIN is easier than you thought. You don't need fancy machines and equipment for that.
Find My Old Car, Decoding A VIN #1. WMI
Digits 1 through 3 combined make up the WMI or World Manufacturer Identifier. The first digit of the number tells about the country of origin or the last processing plant. For instance, numbers 1,4, and 5 signify the U.S., 2 Canada, and 3 represent Mexico.
WMIs are given to countries and manufacturers by the Society of Automotive Engineers. Next comes the digit representing manufacturers, like "C" could be Chrysler, "G" could stand for General Motors, and "B" could stand for BMW.
Combined with the first 2, the third digit identifies the kind of vehicle, whether it is a car, SUV, or truck. For example, the VIN of a Chevrolet truck would start like "1GC." 1 stands for its US origin, G for General Motors, and since it is a truck, the "C."
Find My Old Car, Decoding A VIN #2. Vehicle Descriptor
From 4 to 8, the digits signify the vehicle descriptor sector. Information like restraint types, model type, engine, body type, and type of transmission can be found here.
Find My Old Car, Decoding A VIN #3. Check Digit
The 9th digit is the check digit and it works like a security code. It is a letter/number code the manufacturer inputs to verify the authenticity of the entire number.
Find My Old Car, Decoding A VIN #4. Vehicle Identification Section (VIS)
The Vehicle Identifier Section consists of digits 10 through 17. The 10th one stands for the model year.
Find My Old Car, Decoding A VIN #5. Plant Code
The manufacturer's plant code is the 11th digit. All vehicle manufacturers have a personal unique code for which plant a vehicle is built in.
Find My Old Car, Decoding A VIN #6. Production Number
Digits 12 to 17 are given to the vehicle when it rolls through the production line. They are usually sequential.
Tip: The letters I, O, and Q aren't used in VINs.
VIN Number Lookup
No, the DMV will not give you such specific information. Yes, they do store the information in their database, but you aren't legally entitled to the information without proper authorization as it is guarded by the Driver's Privacy Protection Act (DPPA) of 1994. Although this restriction seems inconvenient when you want to get answers to "How to find my old car?", but ultimately, it also shields you from having unwanted people snooping through sensitive data.
Many of you probably know about instances where people were able to get a hold of their old rides through a "friend." The favor-granting friend works at the DMV. Thanks to their access to DMV records, they can run the VIN provided by the ex-owners. PennDOT says that the policy is to not hand out information without prior authorization – a rule under the Driver's Privacy Protection Act of 1994.
The DMV possesses private information about these drivers, and the information can be shared with individuals and agencies under special circumstances. However, a permit is needed. You can find the details about these guidelines in the "resource" section of their website.
Not to anyone's surprise, "How to find my old car," is not considered an acceptable reason to get the last known location of your old car's current owner. This is where licensed investigators come in because they manage a way to grant access to it. Only resort to this method when you are very serious about the search.
How To Find My Old Car Without A VIN
If you cannot recall your old vehicle's VIN, don't worry. There are some ways you can find it, like:
Find My Old Car, Without A VIN #1: Old Documents
A vehicle owner will have several documents of the car. On many of those papers, the VIN was mentioned, such as the loan documents, registration papers, and insurance cards among others. Search at home, work, or with your mechanic; you may still have one of them.
If you ever got into an accident with that vehicle, the police report will come in handy too as it contains the VIN. Once the old document has been located, you are one step closer to finding your old vehicle.
Find My Old Car, Without A VIN #2: Old License Plate Number
Your old vehicle's license plate number can be submitted to your state DMV to get the VIN. The DMV will input the number into their database to find the VIN (if you need to get back the code for radio Honda Accord 2008) and give it to you upon request.
Find My Old Car, Without A VIN #3: Driver's License Number
The DMV also records all the vehicles one registers under their license number, even if they move out of the state and acquire a new driver's license. Show them your license and they will be able to provide you with your old car's VIN.
Find My Old Car, Without A VIN #4: Contact Your Insurance Company
Your insurance company can give you the VIN. But before that, you have to provide some personal details and verify yourself. After you've proven your identity, your auto insurer should give you the number you want.
Find My Old Car, Without A VIN #5: Bill Of Sale
When a vehicle is sold, a bill of sale document is made. It contains the signatures of both parties – the buyer and seller. The VIN is surely noted there. Look for a copy of the document.
If you have exhausted all options associated with a VIN, there are some ways you can get to without a VIN too.
How To Find Registered Owner Of Vehicle
Unfortunately, without the old vehicle's VIN, you cannot run database checks anywhere. In this case, you can only rely on asking the person who bought the car, someone who may know the current owner or manually find the car.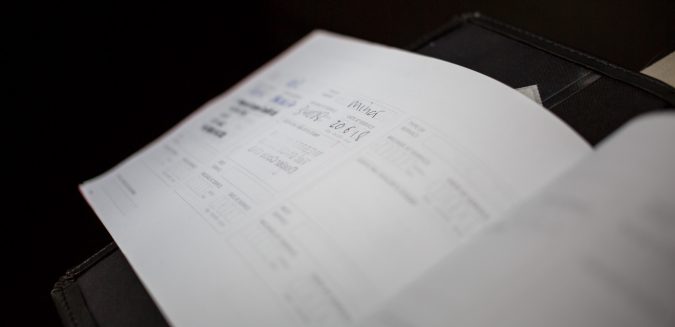 How To Find My Old Car, Method #1: Post Advertisements
You can post advertisements both online and offline to attract the attention of the current vehicle owner or someone who has seen the vehicle somewhere. Try to make the ad as detailed as possible so include information like the model, make, color, engine type, and year.
To get faster results, put the advertisement in the car's last known location. The car may have moved, but someone in the area may have some useful information. It isn't mandatory but putting information on why you are looking for the car could help too. Most people wouldn't be interested in divulging information about a car they saw on the road to a random stranger on print or social media with obscure motives.
There is a whole section dedicated to how to place the perfect advertisement later on in the article. Keep reading to find out.
How To Find My Old Car, Method #2: Contact The Buyer
Still, have the contact information of your car's buyer? Perhaps call them to try to come to a decision. If you want to rebuy the car, propose that and see their reaction – they may just be okay with that.
If you do not have the person's number or social media handles, try to trade them through your telephone directory. A good way to backtrack is by using the method you relied on to sell them the car in the first place. Maybe it was social media or email. You can post a request on your social media handles as well.
Some firms provide online lookup services for a charge, which might be helpful in tracking down the person you want to contact.
How To Find My Old Car, Method #3: Use Online Forums
There are platforms such as "The Lost Car Registry" where you can post photos and details about your long-lost car. If any member has information about it, they will reach out to you. Moreover, many models and makes of cars have their online forums (unofficial) made by enthusiasts. Sites like AudiWorld.com, BimmerForums.com, CorvetteForum.com, and Honda-Tech.com are some popular ones.
Set up a profile page and mention all the cars you are searching for with photos, VINs, stories, and of course, contact information. As sites like this are created to assist people in finding their cars, people who share the same emotions as you are more likely to keep their eyes sharp for yours.
How To Find My Old Car, Method #4: Ask The Dealer
If the car was sold through a particular dealership or garage, you can try contacting them and inquiring about the current situation of ownership. This is totally a voluntary thing as a garage isn't entitled to provide you with such information. In fact, according to data privacy laws, they are prevented from doing so. But if you can make a compelling case, they may be helpful.
How To Find My Old Car, Method #5: Owners' Clubs
An owner's club can be incredibly helpful if you're on the lookout for a classic car. Owner clubs exist for even the most ordinary and underappreciated of cars. So, if your car survived the purge, there's a good chance that its whereabouts can be found in the club or at least someone who has a clue. If you're lucky, you may be able to get introduced to the present owner.
As mentioned earlier, a rare and valuable car is easy to find because not a lot of them of similar makes and models exist in the same zone. There's a higher chance of these cars being preserved, but a few owner's clubs like to keep accurate records of vehicles.
How To Find My Old Car, Method #6: Social Media Groups
Similar to online forums, you can find many private groups on Facebook and Instagram for automobile enthusiasts of a specific car model or manufacturer. It goes without saying that if your car is rarer, it will be easier to find it. In contrast, finding an old Toyota Corolla is like finding a needle in a haystack in these cases.
Moreover, you can try local chapter websites and nation clubs that feature your kind of car, upload your story to enthusiast forums that discuss the subject matter, go through the archives of a few large auction houses that have the VINs of cars listed, and just ask around.
How To Find My Old Car, Method #7: VIN Lookup Services
Every car has a unique Vehicle Identification Number (VIN) which can act as its fingerprint. By entering this number into VIN lookup services or databases, you can get a lot of information related to the car, including its history and potential current location. However, it's crucial to know that while some services might offer basic details for free, most comprehensive reports would require payment. This method can help you track down the car's various owners and its current status.
How To Find My Old Car, Method #8: Local Mechanic Shops
Believe it or not, your local mechanics and repair shops might have the information you seek. Especially if the car had some unique features, modifications, or issues. Mechanics tend to remember such cars. So, swing by a few in the car's last known location, share its description, and ask if they've serviced it recently. They might provide you with a lead or at least some hints.
How To Find My Old Car, Method #9: Local DMV or Government Bodies
While it's a long shot, the Department of Motor Vehicles (DMV) or local government bodies can have a record of ownership transfers. They might not provide personal details of the current owner due to privacy concerns, but they could help you know if the car is still on the road. In some cases, with proper reasoning, they might send a letter on your behalf without revealing the car's current owner.
How To Find My Old Car, Method #10: Car Tracking Services
There are companies out there offering car tracking services for various purposes like theft protection. If your car had such a service installed when you owned it, the company might have records of where it went next. They might not give you the car's current coordinates, but they can confirm if it's active and possibly its last known location.
How To Find My Old Car, Method #11: Attend Local Car Shows or Events
Local car shows or events can be a gold mine for finding old vehicles. Attend these events with photos or descriptions of your car. Interact with fellow enthusiasts; they might have come across your car or know someone who has. Plus, it's a great way to network and share your passion for cars.
How To Find My Old Car, Method #12: Check Local Listings
Cars often appear for sale on platforms like Craigslist, eBay Motors, or Autotrader. Regularly check these listings in the car's last known region. If it pops up for sale, you can directly contact the seller.
How To Find My Old Car, Method #13: Personal Visits to Known Addresses
If you know where the car was after you sold it, consider visiting the area. It's not uncommon for cars to stay within the same locality or with the same family for years. Respect privacy, of course, but some casual conversations with neighbors might reveal its current location.
Finding an old car can be a nostalgic journey. However, patience is key. It might take time, and there's no guarantee of success. But, by using multiple methods, staying consistent, and networking effectively, you stand a good chance of tracking down your old gem. Remember, the car community is vast, and often, fellow enthusiasts are more than willing to help. So, keep the passion alive, and happy hunting!
How To Prepare A Search Story
Although we mentioned the DMV as the primary source of information for your old car, the truth is, most people turn to other people. When you are appealing to people, you need to know what information needs to be shared to get the most help. Based on the venue, a simple and short advertisement, post, or perhaps story, will have to be provided.
You are writing a search story for your car, not a novel, so don't go overboard and pour all your emotions into it. Tempting as it may be, a long advertisement directs people away from reading it in the first place. Someone will not sit there going through 30 paragraphs about the times you had with your car. If you want to include a story with the descriptions provided below, keep it succinct – preferably funny.
What To Include
What you must include, however, are an attractive title or headline – one that grasps the attention of the reader, but is simple enough to understand, the car's make, model, and year; the VIN (if you still have it); the exterior and interior color (be wary of using the color's factory name); its drivetrain, which means the transmission, driven wheels, and engine; the car's options, including anything that would make it stand out – spoilers, factory racing decals, ram air, A/C, vinyl top, and more.
Some cars come with specific traits. Does it have a blower protruding through the hood? Did the aluminum slots stick out of the wheel wells? The idea is to boost dormant memories. Another great addition is the years you owned the cars for.
Also mention the town and state you were living in when the car was yours, the name of the person the car was sold to and when, what state and town the person lived in during that time, and other information you got about the vehicle once sold. Perhaps the car got restored, it was transformed into a racing machine, or it got into an accident. Anything you know, add it.
Last but not the least, make sure to include your contact details. When you have made a comprehensive and focused write-up, it's time to decide where the ad will be posted and where you want to conduct regular searches.
Modern Search Methods
You're going through online, so you can work a search engine. Periodically, input the VIN into a number of search engines you can access – Yahoo, Google, Bing, etc. – and check for results. Load the VIN only without the model and make for a more precise search.
Or, if you can recall the name of the person the car was sold to and at least the state they hailed from, you could attempt any number of public records and people-search search sites. Although phone directories aren't the trend anymore, they can be of great help, so have a go at them too.
Facts: How to Locate a Vehicle That You Used to Own
Letting go of a car can be hard, especially if it holds sentimental value or is customized to be unique.
Finding a previous car can be done for reasons like buying it back or checking up on its current condition and value.
A Vehicle Identification Number (VIN) is specific to a car, and all states require it for registration and insurance purposes.
Using an online VIN decoder can provide information on a car's history, such as mileage, accidents, previous owners, and its current location.
The DMV can retrieve a vehicle's VIN number from a license plate number or driver's license number.
Searching for online car forums or websites like The Lost Car Registry can allow you to upload photos and specs of your car to potentially connect with someone who has information about it.
Getting in touch with the last known buyer of your car, if you have their details, can also provide information or guidance in the right direction.
Posting detailed advertisements on social media groups or Craigslist can provide exposure and be helpful in finding the car's last known location.
Classic cars may have been sold at auctions, which could be a place to search for them.
Although the search for a lost car can be challenging, these methods can help expedite the process and potentially lead to being reunited with it.
In Conclusion…
If you've recently realized that you still have ties to your old car, you aren't alone. Cheer up! If you have the required information about the car and the patience to search for it, it isn't impossible. There's a light at the end of the "How to find my old car?" tunnel.
However, keep in mind that simply because you can locate the car, the owner will not sell it to you. They might, but the price may be far from fair. Keep your expectations low (from the owner) and try to enjoy the journey because it can be fun.