There have been lots of changes in the way information about cars has changed over time. The DVSA, or Driver and Vehicles Standards Agency, has made no secret of the fact that they want to move to a purely online system. From a driver's point of view, there are many benefits to being able to manage tax and insurance online rather than having to trek to the Post Office or wait for documents to arrive in the post. From a Police point of view it's great news too. They have access to a live database to find out whether the car they've just stopped is taxed, has a valid MOT and is insured. One of the main benefits from an owner's point of view is being able to see the full MOT history of a car, even when you're not the registered owner.
What Information Is Held Online?
The DVSA website holds a lot of information about all cars, and much of this is available to members of the public. There is no charge for accessing the information, and all you need to search is the car's registration number. People commonly use the website to remind themselves when their car's MOT is about to run out, or to log in and pay for their car tax. Others might use it to check out a car in their street which they think might be abandoned to see if it's taxed and has a valid MOT before reporting it to the police. Finally, if you're thinking of buying a used car, you can log into the DVSA or Check MOT website to check that the information the seller is giving you is accurate. Buying a car represents a substantial sum of money. When you're spending perhaps thousands of pounds, it's worth taking your time to do all the research possible into your prospective purchase.
Using the Service
When you first log into the Vehicle Enquiry website, you're presented with a page asking you to confirm the make, model and colour of the vehicle the registration belongs to. Agree that these details are correct, and you're taken to a second page. This lists all of the basic information held about the car. Right at the top you'll see whether it has current road tax and MOT. Then there is a list of other information such as the date of first registration, the type of fuel, and weight. There is also an option to click through to another page showing the car's MOT history. This is perhaps the page which is of most interest when you're buying a second hand car.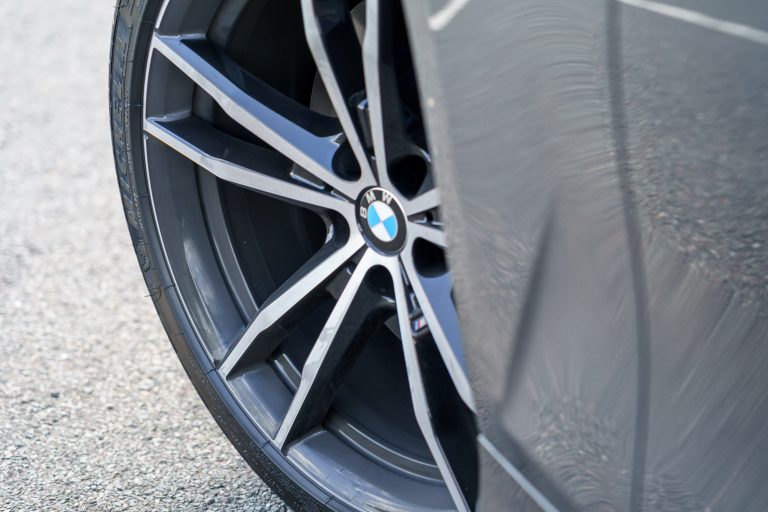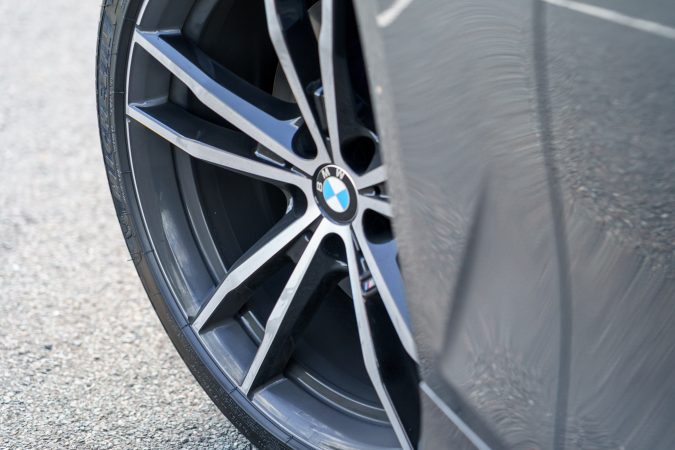 Expand the drop down arrow, and you'll see all previous MOT test results going back to 2005. If the car has failed a MOT, the reasons for the fail will be clearly stated. The website also lists any advisory items on the MOT certificate. These are very minor issues with a car which are not serious enough to warrant a fail, but which might result in a fail next time if not corrected. Look through the MOT history and see if there is anything alarming. All cars will develop minor flaws over time and a fail is no reason to reject a car entirely. But repeated failures could raise concerns that the car hasn't been looked after and properly maintained.
Mileage
Another important thing to check is the mileage each time the car has had a MOT test. Clocking is a common tactic with dodgy car dealers. This means fiddling with the car's speedometer to reduce the stated mileage of the car. A car with a lower mileage is more valuable than a car which has done 50,000 miles more. Usually, you'd expect to see the mileage of the car going up at least 8,000 miles between one MOT test and the next. If you're not seeing mileage increasing, then ask questions about it. There could be a simple explanation such as the owner being overseas and the car being garaged for the year. In other cases, the explanation might be clocking. It's also worth checking the mileage at the previous MOT online and looking at the mileage on the speedometer when you test drive the car.
Buying a Car Without a MOT
It's not illegal to sell a car which doesn't have a MOT certificate. It is however illegal to drive a car without a MOT on the public roads, which is something you should think about before taking it out on a test drive. If you do decide to buy a car which doesn't have a MOT, then you have a few options. If you're buying a car from a dealership or garage, then you could ask them to put the car through the test and do any repairs necessary before selling it to you. Alternatively, you could agree to get the car tested yourself, as long as the seller reduces the price accordingly.
The only occasion where it's legal to drive a car on the road without a MOT is when you're going directly to a pre-booked appointment to have the test done. If you're stopped by the Police on the way to the garage, they'll want to see confirmation of your booking. If you're tempted to leave the car without a MOT then you're risking points on your licence and a hefty fine too.
Once your car passes its MOT, the details of the test will be entered on the database and you'll be given a A4 print out of the results. You'll need the number from this certificate to tax your car. Unlike road tax, there is no automatic system to remind you when your MOT is about to expire. You have to physically opt into government reminders, and you'll receive a text or email when there's a month left before the current MOT expires. Or use old school methods like writing the date on the calendar. Some garages might also offer a service to send out reminders when MOT is almost due.