If you are a car enthusiast who loves nothing better than spending his free time tinkering with his vehicle, watching motorsport or heading out on the open road for a leisurely Sunday afternoon drive, there's no better holiday than a road trip. Spending a fortnight venturing across a pre-planned route, experiencing lush vistas, meeting new people and becoming immersed in a different culture all while being behind the wheel is your idea of vacation heaven. You could find yourself on single track dirt roads, navigating through fjords or driving through mirages caused by the heat of a desert.
However, things aren't that simple. You have an amazing partner and a couple of little things people call children. In all seriousness, they are the apples of your eye, and you love them to bits. It's difficult to see how a road trip is the most sensible option for a family. It's true if you have a toddler and a baby, you may want to read this post for pleasure rather than for information. But if you have kids that are getting a little older and can manage longer car journeys, a road trip across one of the world's most well driven paths might be the holiday of a lifetime. Take a look at these inspirational road trips that could see you booking your next holiday sooner than you think.
South Africa's Garden Route
If the kids still need some sort of jaunt to the beach to make their summer holiday idyllic, a trip down South Africa's garden route could be just the ticket. With incredible coastal views and a backdrop of jaw dropping natural beauty, you could find yourself driving an open top style jeep from Mossel Bay to Storms River. If you like heading a little off the beaten track, there are a wealth of waterfalls, lagoons, and lush vegetation emulating something out of Avatar if you venture a little further inland. At 300 km long, the length is not vast, allowing you to take the journey at a leisurely pace. If you combine this amazing road trip with a South African safari, this could be a holiday to please the whole family.
Mongolia's Gobi Desert
Ok, so not for the faint hearted and definitely for families with a little bit of an adrenaline junkie chromosome in their genetics, a trip along the Gobi Desert road will see you venture to a place few people have seen. The vehicle of choice here would be a campervan or motorhome, so you are travelling in your accommodation. There aren't too many hotels or B&Bs knocking around among the sand dunes.
Beginning in Mongolia's capital Ulaanbaatar, you can then travel over 150 km and visit the flaming cliffs, the valley of the vultures and the ruins of Kharkhorin. Perhaps a trip for the more mature offspring, your fortnight will be filled with culture, new experiences and more Mongolian cuisine than you can shake a stick at. Ensure you stock up on food, water, and toiletries before you head off on your adventure and enjoy the open desert road.
Australia's Tasmanian Peninsula
Tasmania remains the unspoiled jewel in Australia's crown. With rugged landscapes and a lush wilderness, your road trip to Tassie will see you immersed in nature. With well-maintained roads and a pleasant climate in which to drive, a large family SUV would be the vehicle of choice for this road trip. Consider a motor like the Subaru Forester that'll see you navigating the Tasmanian roads in comfort. Wineglass Bay and Hobart are the epitome of the laid-back Aussie vibe, and you could easily spend a couple of days in each destination simply chilling out and relaxing before heading on the open road again. Don't forget to watch out for the elusive Tasmanian devil as you traverse the island roads.
Netherlands Flower Route
The Bollenstreek route will see you open mouthed at the vast array of tulips in full bloom across acres and acres of fields. Although a relatively flat route that ventures from north to south across the Netherlands, the vistas are some of the most spectacular. As far as the eye can see your vision will be overflowing with bold and bright hyacinths, daffodils and poppies. As the scent fills the cab of your SUV, enjoy the sights and sounds of the open road. Every so often you'll find a flower seller a la Oliver Twist pitched up by the side of the road selling the flowers that you could so readily pick for free yourself. To get in your partner's good books and to show your appreciation for her letting you take the whole family on vacation just so that you can enjoy a new driving experience it might be wise to pick her up a fragrant bouquet.
Namibia's Skeleton Coast
If you have kids who love ghoulish stories and tales of misadventures at sea, the Skeleton Coast could be the perfect destination for your road trip. Venturing away from the Namib Desert, you will reach the bleak, eerie and downright scary Skeleton Coast where shipwrecks adorn the flats and animal skeletons are strapped to the sign posts. The roads in this part of Africa are not luxurious tarmac but gravel, dust, and mud, so you need a heavy duty 4×4 to cope with the terrain.
The Skeleton Coast road enables your kids to imagine what happened to cause so many ships to become stranded on the seabed. As the shipwrecks fade in the heavy fog, they can tell stories of pirates and treasure while you enjoy the challenge of navigating some of Africa's toughest terrain.
The USA's Highway 61
Forget Route 66, Highway 61 is where it's at. From Nashville to New Orleans, you can immerse the family in a musical extravaganza taking in the hillbilly rock, blues, jazz, and country scene as you stop off at some legendary American music landmarks. Pop a Motown medley CD into the in car entertainment system, turn up the volume and enjoy the Louisiana roads. Stop off at BB King's blues club, Elvis Presley's Heartbreak Hotel and chow down on some T-bone steaks at Doe's Eat Place. Ensure you are driving a classic pink Cadillac to go along with your eccentric musical adventures in the south of the United States. With bigger portions than you serve for a family of six at Christmas, you can be sure of good food, great company, and a fantastic experience.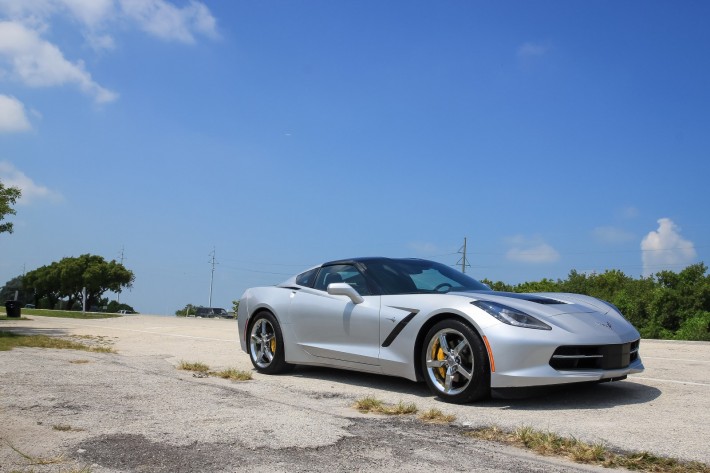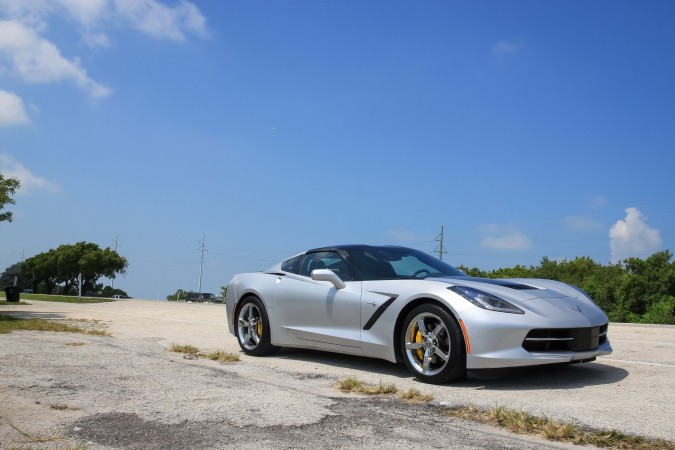 Scotland's Outer Hebrides
If a jaunt to a far flung destination is a tad out of your price range, there are some incredible road trips a little closer to home. Beginning on Uist Island, you can take a jaunt through the bleak vistas of one of the northern most parts of the British Isles. If you head to Scotland in the summer months, a sporty little hatchback will do you, but venture there in the low season when the weather is a wee bit temperamental and a Land Rover-esque beast will be more useful. Going back in time a few hundred years, you'll pass old croft houses, iron age museums and random pieces of driftwood encroaching on the single track roads brought in by the current of the lochs.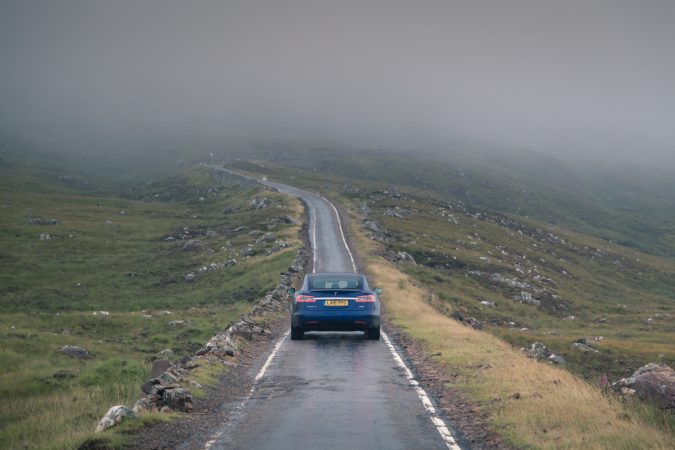 Staying in small, family run B&Bs will bring you closer to the locals, and you'll discover the secret spots well worth a visit on your road trip, from secluded coves to epic waterfalls. Scotland and its islands have a vast array of watersports activities on offer to keep the kids amused as well as the rare red kite and golden eagle overhead to keep an eye out for. There isn't a more welcoming place on Earth than the Outer Hebrides.
Spain's Basque Circuit
This 400 km route takes you from Spain all the way to France venturing into the Pyrenees and through the awesome Roncesvalles Pass. This is a challenging drive and not for passengers who start having heart palpitations when scaling the heights. Yes, your ears will be popping but more importantly than this, you will have to traverse chicanes and the tightest of hairpin corners while climbing the mountain. The temperature will drop as you get higher and the vistas from your viewpoint may become distracting. Make sure you keep your eyes on the road.
Heading out onto the open road in a nippy little air conditioned Fiat or another nimble European made car will see you enjoying the spider crabs at San Sebastian and the Cannes like atmosphere at Biarritz. With plenty of opportunities to explore the coast, the mountains, and two different countries, this road trip will have something for everyone.
Heading out on a road trip can be daunting. However, if you plan effectively, make sure your car is as ready as you for the upcoming jaunt and harness the enthusiasm of the whole family, your road trip could become the holiday of a lifetime.