Mercedes-Benz. It's in the name really, you don't need a description of what they are about – you already know.
And if you don't? Well, Mercedes-Benz cars are nothing if not classy motors.
Let us go back twelve years to the 2004 CLS, as shown above, for a quick example. If you ignore the throbbing early 00's techno beat of this commercial, you can already see what Mercedes market themselves on. And yes, there was a time when that beat may have been seen as somewhat 'classy'. The CLS was a bit of a wonder at the time, as it had all the looks of a sporty coupe, but it had an actual backseat and four doors. Revolutionary.
However, Mercedes has a history of revolution. It might be time to take a look at an icon.
The 1954 300SL 'Gullwing' was known as a 'racecar for the street' and was made even more recognisable by its iconic doors that lifted up and above the chassis of the car. It was a technological first and an iconic vehicle, however not too many were produced, making this a collectors item.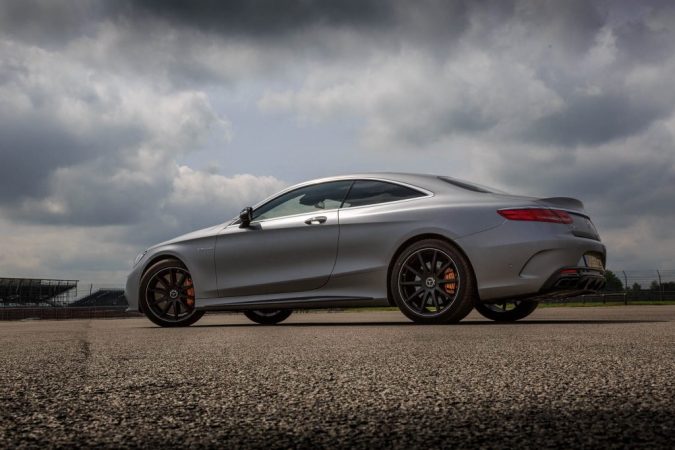 We've got plenty more cars, from the past to show off – but first, take a look at the AMG S 63 Coupe as shown above. We reviewed the car here, and found it not only to be state-of-the-art, but a car that doesn't forget its roots. From the distinctive radiator grille on the front, to an interior which blends carbon-fibre to alloy metals and nappa leather, the S 63 is Mercedes-Benz class all the way through.
Now, if that's not enough, Mercedes-Benz manufactured possibly the single classiest car to ever exist on the market outside of the Rolls-Royce. The 600 Pullman was owned by John Lennon, Hugh Hefner and Coco Chanel. I actually don't really need to show you the car to prove its sophistication, but I will, of course, oblige.
Feeling jealous? Well, I don't really blame you, but a Pullman might be hard to pick up on the cheap these days. That being said, it's not like you can't find a used Mercedes-Benz for sale, is it? Unfortunately, those cars might not have been owned by 'The King', Elvis Presley.
However, Mercedes themselves actually thave the Pullman, and the rest, beat in the classiness stakes with an even older model. Now, a limousine does scream out that you're possibly wealthy, sophisticated and likely attractive, but the harsh truth is that any teenager can hire one to drive down to their prom dance. What they probably can't get their hands on is this, the 1937 Mercedes-Benz 540 K Special Roadster. It goes for around $9 million, in case you're wondering. The 540 K was a beast at the time and still looks like one now, with a sneering snouth, massive engine and a gorgeously wide frame. It's clearly not equipped to be wrenched around corners, but there might not be anything more impressive on a flat, straight road. 
If you liked this article you might also like our wallpaper of Mercedes Benz, take a look.