The more things change the more they remain the same it seems. Although the new Ford Mondeo Hybrid is a far cry from the original 1959 Ford Zephyr, it does its job of patrolling our motorways and protecting us just as well as its predecessor used to. Speaking of the Ford Zephyr, this particular example is the only surviving police car which has patrolled the back-then newly opened motorway, and is a true testament to what we've accomplished and how far we've come. To celebrate sixty years of patrolling the M1, Ford brought out both the new and the old patrol car for a cruise down memory lane.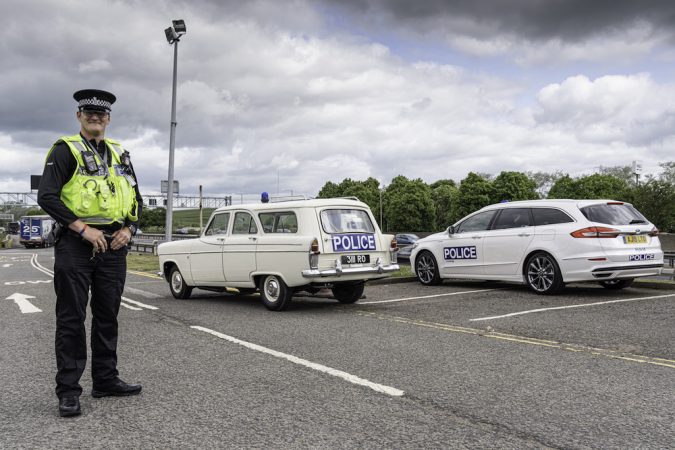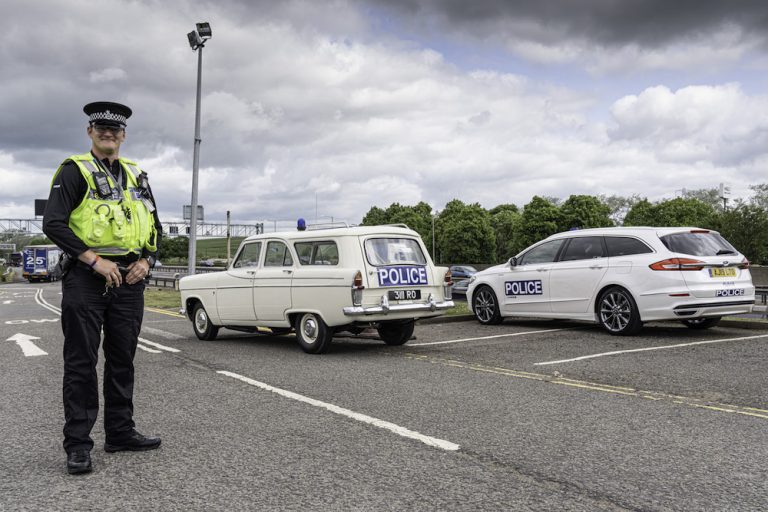 Where it all began
Since the original stretch of the higher speed trunk road ran through Hertfordshire, Bedfordshire and Northamptonshire, the three counties had to decide on a standard police car to carry out their patrolling duty. They ultimately chose Farnham's Ford Zephyr conversion and ended up with what has to be one of the most iconic and versatile estate cars ever made. As previously mentioned, this clean Herts Police car is the only surviving example and is currently located in the Ford heritage collection.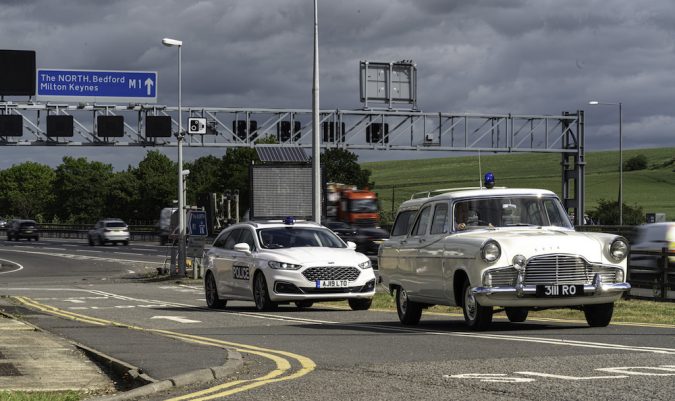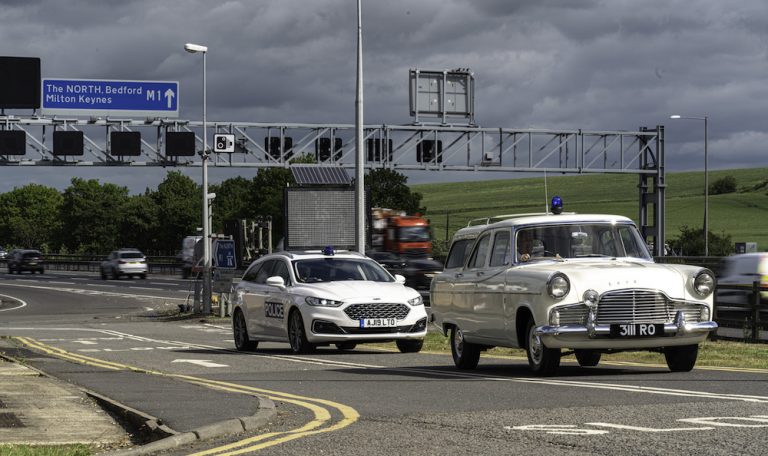 Where we're headed
Fast forward four decades later and we arrive at the Ford Mondeo Hybrid. Since fleets are prioritizing efficiency and economy nowadays as we're becoming increasingly more eco conscious, the Mondeo had to adapt. This new petrol-electric hybrid offers all of the large estate car practicality and usability with the efficiency and refinement usually associated with hybrids. The self-charging engine means police officers don't have to worry about range anxiety or use an external power source to charge the battery.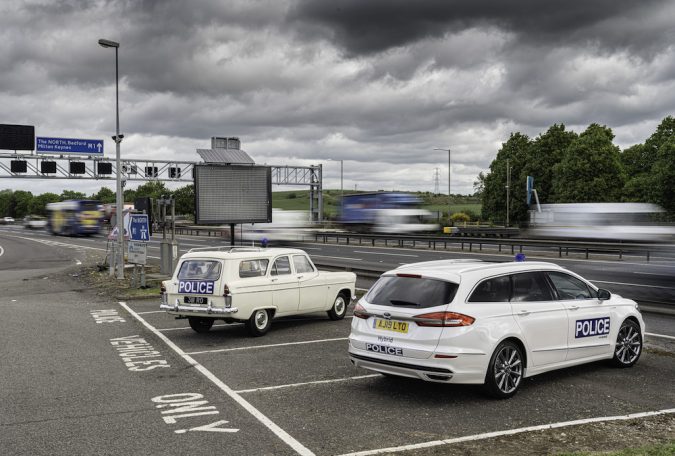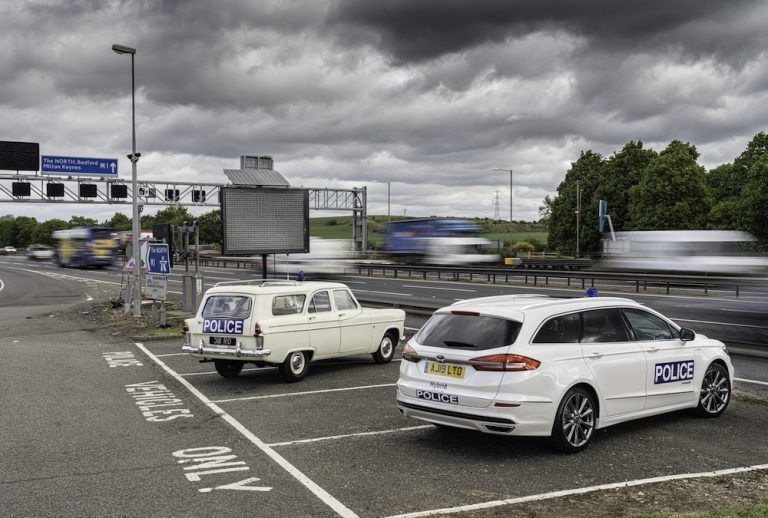 The Mondeo Hybrid estate offers a massive 403 litres of load capacity with the rear seats in place, and an enormous 1,508 litres if you fold them down. Because the batteries are located underneath the floor and the floor itself is flat, loading and unloading large or bulky items, such as police gear and equipment, is just as easy as it is in the non-hybrid Mondeo estate.
The most versatile Mondeo to date
Owen Gregory, Ford of Britain fleet director, had this to say:
"The Ford Mondeo hybrid pulls away silently, produces zero emissions when running on electric and does not require plugging in to recharge."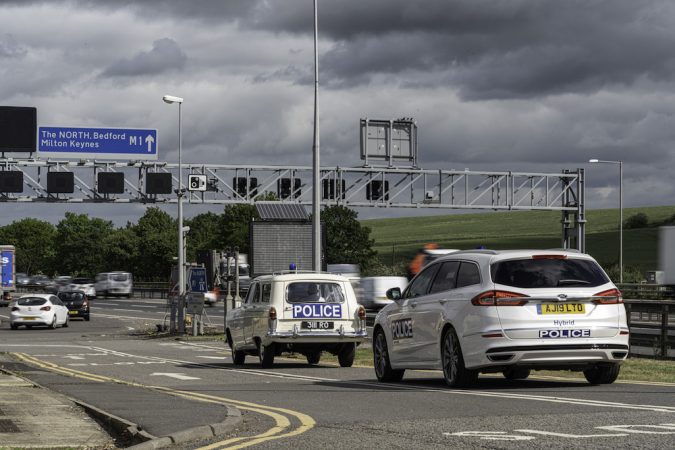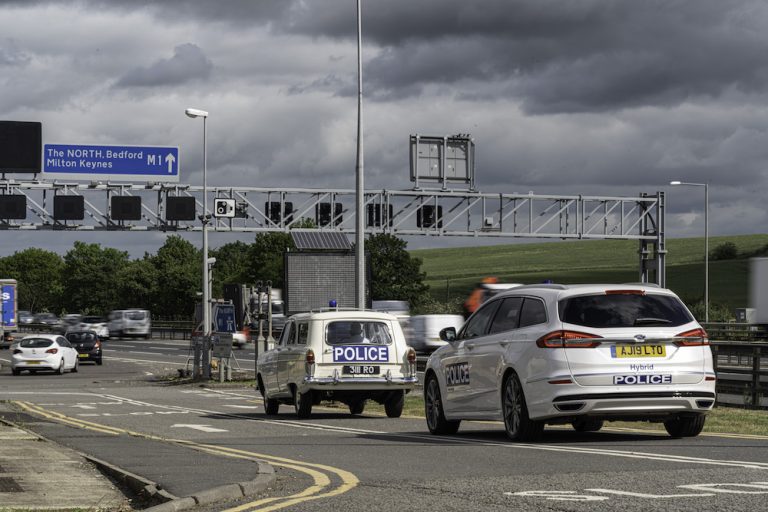 He also mentioned that the extra space and the added benefits from the hybrid powertrain make it the perfect M1 motorway mile muncher not just for police fleets, but for families alike. It's been over six decades since the M1, Britain's first motorway was officially open to the public, and driving in GB has definitely changed a lot in that time. Despite all of that, we continue to evolve and keep up with the trend, constantly innovating and creating. This isn't just a monument to Ford's accomplishment and ingenuity, but to Britain's as well.