The 2019 Ford Ecosport is the stunt-double of cars, doing all the stuff that's too risky for the actors. It's a car for people who have an entry-level day-job but also have an adventure lover's Instagram profile. This is a car that looks best with a bike rack and luggage on the roof. The trunk is big enough to stack some camping gear, and the seats are properly sized for thin people. New for 2019 are scant exterior changes and thorough interior modifications.
On the outside the bonnet-line is high, the headlamps are small, the grille is huge and lined in chrome. Big wheel arches have hard-wearing black plastic cladding, as do the bumpers and sides. At the rear there's the spare tire mounted in the middle of the trunk lid. In these modern times when you get all you get is a can each of air and tire-sealant, the full-size spare is a relief. It also gives this car Fiat Panda 4×4-levels of credibility. The trunk lid opens sideways instead of upward, which is bad for ergonomics but good for making it different from other cars. All of this makes the Ecosport look like a determined little puppy, and it sounds like one, too.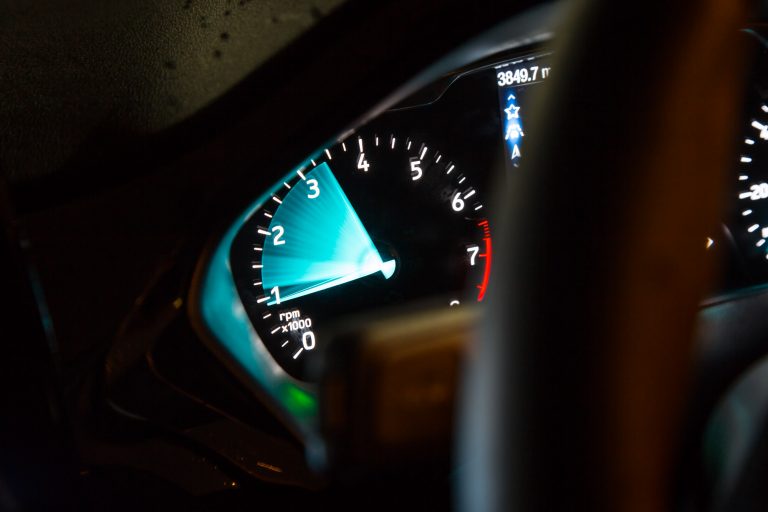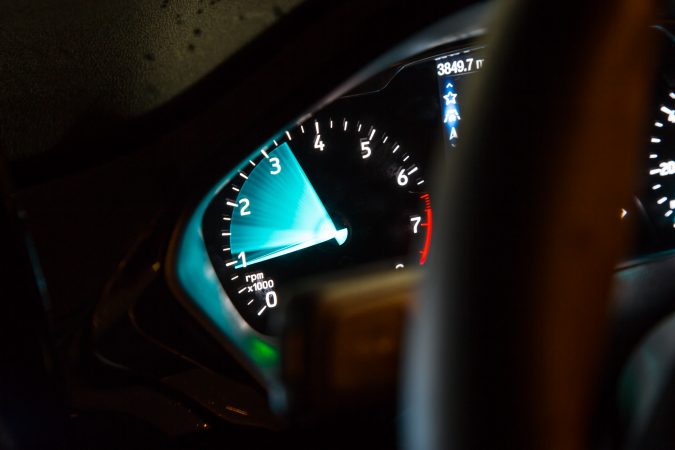 On the inside everything has been updated to feel premium. Soft materials are abundant. Seats are small but they keep you in place in the corners. Everything is big and chunky, from the climate control dials to the front fenders. When you sit in the front seats you feel like you're sitting inside the hull of a boat – the floor curves steeply under the pedals. This is a side effect of the 'cab forward' design; the front tires are right under the firewall. All in all the car looks modern with its deep, shiny paintwork and lovely accommodations.
The Ecosport comes with Ford's 1.0-liter Ecoboost engine with two power outputs, 125ps and 140ps. Smooth and buzzy, this three-cylinder is one of the good ones. It needs a lot of clutch modulation when changing gear, but you can get a 6-speed automatic instead. Steering is too light and doesn't weigh up very consistently when making a turn. But it is spot-on in its accuracy, and makes this an easy car to drive. The engine has more torque than power, but it likes to rev and builds up boost pressure almost instantly. This puppy barely stops to pant. If you drive parallel to a wall or in a tunnel you can hear the turbo whistle and the whoosh from the waste-gate, if you listen carefully. On the road the Ecosport is as serious as 90's Jim Carey.
This car makes an effort to be taken seriously, but can also laugh at itself. The styling is awkward from the profile, and that's okay. Not everyone has the perfect nose or cheekbones. Dual front airbags, side curtain airbags, and seat belt pre-tensioners make this little big Ford a safe car. There are clever touches like a three-way adjustable trunk floor, which can even be turned into a shelf. The new SYNC 3 8" touchscreen is vivid and has useful buttons under it. Higher-spec models get a Bang and Olufsen Play 675-watt sound system, which used to be reserved for Audis a few years ago.
The 2019 Ford Ecosport is a faithful year-round daily driver with its computer-controlled all-wheel-drive system and sophisticated engine. The Duster has someone to worry about.  To test drive a new Ecosport, visit your local Ford dealership today.