The Ford Escape, a staple in the crossover segment ever since it hit the ground running in 2001. The Ford Escape is a comfortable, roomy, and well-balanced SUV crossover. Many are happy with their Ford Escapes but some couldn't wait to see the back of it. The Ford Escape transmission problems are a nightmare to deal with. They plague a few years of the 2 decades this car has been on a production line. Read on to find out which years to avoid if you are looking at buying a Ford Escape.
A Short History Of The Ford Escape
The Ford Escape is a small front-wheel-drive SUV crossover that was first introduced in 2000. Ford introduced it for the 2001 model year. It was later known as the Kuga or Maverick. It was a joint venture with the Japanese car manufacturer, Mazda, with the Mazda version being the Mazda Tribute.
The Escape and the Tribute were largely similar under the shell, only the roof and floor pressings called both cars their home. The Ford Escape has had 4 generations to the present. From late 2006 these were only available in the North American market following termination of the collaborative approach.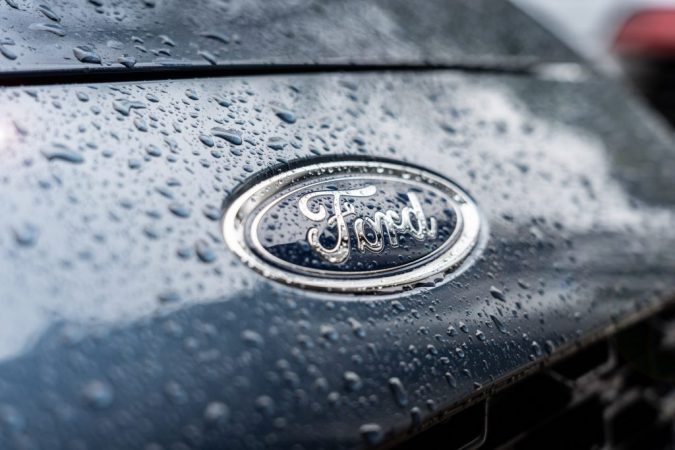 Ford issued a number of recalls for the Ford Escape. The most prominent being a recall of over 380,000 units in 2014 due to a faulty subframe design that was susceptible to rust. This applied to models made between 2001 and 2004. However, this isn't the only issue that Ford has had with the Escape.
Since its inception, the Ford Escape has been pained with transmission issues. Transmission problems were most apparent in the first generation. However, new generations did not completely strip the likelihood of the Ford Escape transmission problems.
What Are The Problems With The Ford Escape Transmission
The most common fault that owners have reported with their Ford Escape is transmission problems. But what issues were people having? Well, the stories vary but the majority of owners (60%) reported that, at one point or another, the Escape would suddenly stop whilst it was being driven.
13 owners reported that this happened alongside the transmission warning light coming on. To further add to these reports, most users stated that these issues were occurring with 80,000 miles or lower on the odometer. With some unlucky users having issues at 20,000 miles, long before most transmissions are due to fail.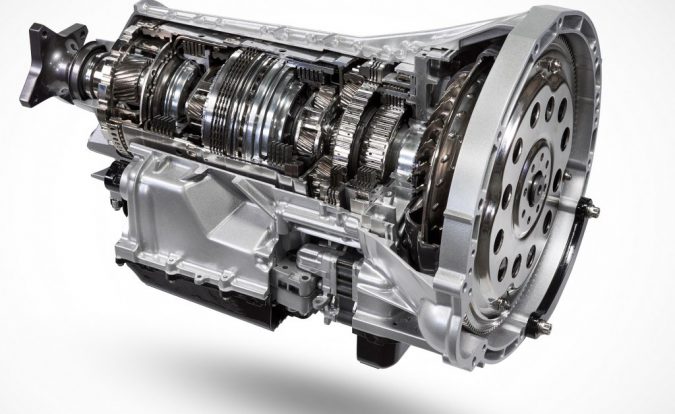 The other proportion of reported issues were also transmission-related issues, namely the car not changing gear as desired, losing all acceleration, and other miscellaneous issues. Many stories related to the car stopping whilst being driven. Some owners reported this both in traffic and in the middle of a highway.
Others had to make their way to their destination in intervals as their car would repeatedly cut out with no warning. An unfortunate few had to make the final leg of their destination in the passenger seat of a tow truck.
How Does The Ford Escape Compare To Similar Models?
So, we have established that Ford Escapes have frequent transmission problems. But how does this compare to similar models? If we compare Ford Escape transmission problems to other SUVs like the Pathfinder and Enclave, it does turn out that the Ford Escape is typically less reliable than other models of similar use.
With less than half the number of total issues reported in regard to the car, the Pathfinder is found to also be much more reliable with its transmission. While some owners reported having to replace their transmission, a lot less of the proportion of total issues were found to be in the transmission.
The Enclave transmission problems occurred at 80,000 miles, similar to that of the Ford Escape. If you are in the market for an SUV, it is worth investigating these models too. This will ensure you get the best value for money.
Did Ford Fix The Escape Transmission Problems?
Well, no. Unfortunately, not. The Ford Escape's transmission problems were a puzzle to even the Ford mechanics at first. Whilst some attempted to resolve the solution with a new set of spark plugs (have you ever trusted a mechanic less without ever meeting them), others merely refused to believe the issue existed at all.
For Ford to come out and admit there is a problem with the Escape transmission would mean they would have to issue a recall. They would have to spend a lot of money on this process. Due to the issue not being an inherent safety risk, Ford denied any responsibility for the issue. This left owners to spend their own money to get these issues fixed themselves. And it's not cheap to fix or replace a transmission.
How Much Does It Cost To Repair A Ford Escape Transmission?
One owner had to spend over $2,000 to have his transmission issue resolved. This is what they had to say about the matter:
Owner Number One – 2002 Ford Escape, XLT, V6
"So, we head out on our trip and the transmission acts a little funny (jerky) but nothing real major. Had a great weekend with no further issues. We start driving home and the car begins to shake a little here and there and is getting lazier and lazier with each stop (rest areas, tolls). We are about 3 hours from home when the OD light begins to flash and the car seems to be getting worse. Oh, God! All we could do was pray that we made it home safely. There were a few close calls because we couldn't get out of our own way and was almost hit but we did make it home safely."
The owner had a transmission specialist check the car and the owner was told that the transmission was gone. The owner adds that the Escape was "…[no]longer safe to drive, and $2,000 to rebuild". With an added note of 'by the way, we rebuild an average of 3 a week of this exact transmissions'. Ford seemed to rush production and these are known to fail."
How About Other Years?
That was for the 2002 model, CarComplaints.com states that the 2006 and 2014 models are no cheaper to repair. The website states that the 2006 model is pained with "solid trends of engine failure — $4,500 to fix at 85,000 miles average — AND transmission failure — $3,000 to fix at 75,000 miles average".
They go on to state that they wouldn't recommend the Ford Escape of this year to anyone but their "worst enemy". With 85 complaints (at time of writing) with the severity rating getting a 9.2 out of 10 for this specific issue on the 2006 Escape.
Unfortunately, it doesn't get any better for the 2014 model either, with the same source stating that transmission problems are the "top problem" for the Escape happening at around 70,000 miles. With this being relatively low mileage for a transmission and costing upward of $4,500 to fix. The website awarded the 2014 Escape with the "Beware of the Clunker" badge. Over 50 complaints have been documented on the website, just for Ford Escape transmission problems for the 2014 model.
What Has Ford Said About The Ford Escape Transmission Problems?
Following all the transmission problems. Ford issued a series of technical service bulletins or TSBs addressing certain model year Escape vehicles with known transmission failure.
2009 Ford Escape TSB 378464
Some 2009-2014 Escapes built before Oct. 14/2013 and are equipped with the 6F35 transmission may leak transmission fluid from the left side axle seal. This is caused by excessive wear on the axle (half shaft) seal and case bushing.
2013 Ford Escape TSB 373466
If you find a fluid at the bottom of the transmission housing and it is sticky and honey-colored, it likely came about from the assembly process. It may be the grease that was applied to the torque converter hub or a rust inhibitor used on the flex plate during manufacturing.
TSB 07-5-6 – Engine Stalling On The Gear Engagement And Stopping – CD4E Transmission
2005 – 2008 Ford Escape // 2005 – 2008 Mercury Mariner
Problem – Some vehicles may experience engine stalling when coming to a stop, or shifting into Drive or Reverse. This transmission problem can be caused by internal wear to the torque converter which prevents it from unlocking.
Solution – Install remanufactured CD4E torque converter.
TSB 12-4-8 – Loss Of 2nd And 4th Gears – CD4E Transmission
2008 Ford Escape // 2008 Mercury Mariner
Problem – Some vehicles may experience a sudden loss of 2nd and 4th gears. This applies to both four-cylinder and V6 models, with or without AWD.
Solution – Install new intermediate and overdrive bands.
So, while Ford has since acknowledged some issues, they are not issuing a recall and only recommending to owners how to prevent these issues. If you are in the market for a new SUV, and you settled on the Ford Escape, you may want to take a look at which years you should avoid and which years you are best to look at purchasing. Lucky for you, we have compiled such a list, below.
Which Years Of The Ford Escape Are Safe And Which Years Are Affected By The Transmission Problems?
Many cars are plagued with issues, with some versions and model years being more affected than others. This can be due to changes in the design process, the manufacturing process, or even the areas in which they were sold.
For example, just a small change to the manufacturing process can leave thousands of vehicles with faulty components, warranting the need for a recall. The Ford Escape is no different, with a plethora of issues being apparent over the 20 years. However, transmission problems always seem to prevail.
Transmission problems being the top problem in 8 of the last 20 years of the Escape. Even when it is not the top spot, it is up there with the rest, with it being the 2nd or 3rd most reported issue in 7 other years, getting it on the podium of problems for 75% of the last 20 years!

But which years should you avoid to avoid the pain of transmission issues in your new SUV? In short, our research says to avoid many model years of the Escape, not only due to transmission problems but due to engine issues as well (some of which were resolved by the 2014 recall, mentioned earlier).
Transmission issues were present in model years 2001-2003, 2006, 2008-2011, and 2014-2016, with these being our recommended years to avoid at all costs. A mention here should also go to the 2013 model, the first year of the third generation.
Within less than a year of release, Ford recalled the car 3 times due to fuel line and antifreeze issues. Some of these issues resulting in fires. Avoid 2013 at all costs. CarComplaints.com has rated plenty of these years of the Ford Escape as "Avoid like the Plague". Here at MotorVerso, we agree.
We have been researching heavily into the Ford Escape and rather than give you an avoid list, we have a few model years that we would recommend you stick to if you are certain the Ford Escape is the one for you.
Which Years Are Safe?
2004: The 2004 Ford Escape experienced engine issues which were finally acknowledged in the 2014 recall. With the other largest complaint for this model year not being mechanical but instead issues with body or paint problems, we would recommend this year if you are looking at older Ford Escapes. However, proceed with caution as a few owners still reported transmission problems, electrical issues, and issues with the wiper mechanism.
2007: Another Ford Escape model year that looks promising compared to other years is 2007. The trend of transmission problems is significantly lower this year, there is still data to suggest that this is still apparent on some cars. Be careful and be sure to ask about the history of the vehicle if you are looking to buy for this year.
2012: The 2012 Escape is the best one we are yet to look at it, with a far more acceptable complaint history. The main complaint with this model is that the rear window experienced an issue of frequent leaking in bad weather. As mechanical issues go, the 2012 Escape has experienced considerably fewer complaints compared to the preceding years.
2017-2021: Data is limited for these years, with the cars being out for less than 5 years. But there is still a trend of transmission and engine problems for the Ford Escape between 2017 and 2021. Due to this we cannot recommend nor rule out these years, make sure you do full background checks before you purchase a Ford Escape from one of these years.
What To Do If You Have A Ford Escape Transmission Problem
Most owners have reported issues where their car stops randomly in the middle of a journey, or their car won't move up from a certain gear. If this happens to you then you will need to know the right things to do. There are also some things to let your mechanic know.
If your car stops while you are driving, you will need to pull over at the earliest point. At this point, you can try to start your car again. This may work if your Ford Escape is having transmission problems, as some owners have reported that the car will start again. They have then had to complete their journey in multiple parts. If this does not work you will need to stay pulled over. Call a tow truck to come and pick you up.
What If You Are On A Highway?
If on a highway or busy road and in a position where you could be in the way of traffic then you will need to put on your hazard lights. This will alert other road users that you are not a moving vehicle and keep a wide berth. Stopping on a busy road can result in accidents if the road user does not take the necessary precautions, to find out more about what to do if your car stops while driving, click here.
Once you have got your car home, you will need to get in contact with your mechanic. If you are contacting a Ford mechanic then they will have most likely experienced this issue. They will have seen it, being a common problem on multiple model years of the Ford Escape. We recommend that you make sure all mechanics are aware of the common issues with Ford Escape transmissions. Especially if they are a local mechanic and they don't specialize in Ford.
At this point, 3 options will be presented to you and the route you go take will depend on you and your budget.
Option 1: Buy A Used Transmission
The quickest solution in this list is to buy a transmission from another car and have this transferred into your Ford Escape. This will bypass any issues that your current transmission has. This will get you back on the road as soon as it's fitted. However, you are not sure know the state of the transmission that you have now got. This means you could experience the same issues within the next few years. This can be quite expensive and typically only come with a 90-day warranty at max.
Option 2: Have The Transmission Repaired
Your next option would be to have the current transmission repaired, call up your local transmission shop. They will be able to let you know what they think. The technical ability and experience range from technician to technician and shop by shop, meaning that it may be a good idea to call a few shops to get an idea of price. Repaired transmissions typically come with a 1-2 year warranty.
Option 3: Buy A Remanufactured Ford Escape Transmission
If you want your car to be a daily driver and to be confident every time you start it up in the morning, this is the best option for you. The most expensive on the list, it will provide peace of mind to any driver experiencing Ford Escape transmission problems.
Conclusion
The Ford Escape is an affordable, roomy, comfortable SUV. It has been a part of the crossover segment since its launch in 2000. However, it has not been without its problems throughout the last 20 years. With multiple recalls and myriad complaints for each model year, buying a Ford Escape can be a daunting task.
It can often feel like walking out into a minefield with no detection equipment. Mainly transmission problems, these issues have caused a lot of stress for past owners and have resulted in a lot of money being spent on repairs. This has also started a distrust being built between Escape owners and the Ford Motor Company. With some owners stating that they will never own a Ford again.
Following all that has been mentioned above, the recommended years to look at for your used Ford Escape are 2004, 2007, and 2012. While there hasn't been an unusual number of complaints about the newer models (2017 – present), there has still been a trend with the type of complaints.
Transmission and bodywork issues have been apparent, so we recommend proceeding with caution if you are looking at newer models. It is best to avoid all other model years where possible. If you are currently in possession of a bad model year then replace it as soon as you can.
Ford Escape Transmission Problems Essential Knowledge
The Ford Escape is a popular compact SUV that has been in the market for 20 years, and while it is a budget-friendly vehicle that is practical, fuel-efficient, and fun to drive, it is not free from mechanical issues.
Automatic transmission problems are among the most common and costly issues with the Ford Escape, ranging from minor sensor errors to complete transmission failures that can leave drivers stranded on the side of the road.
Model years 2005, 2008, and 2013 have high numbers of owner-reported transmission problems, and model years 2014 and 2008 are the most common years for transmission problems in the Ford Escape, according to owner complaints on forums such as carcomplaints.com and Reddit.
The 2008 Escape is prone to a wide variety of transmission issues, with users reporting a bevy of problems ranging from complete failure to lurching into gear and hunting for gears on the road.
The average transmission repair costs across all Ford Escape models tend to average around $4,000 since a new transmission is commonly required, and these repairs tend to be needed in the 80-120K mile range.
When comparing the Escape's transmission to other full-size SUVs like the Pathfinder and Enclave, the Escape tends to be less reliable than other models.
Signs of transmission problems in the Ford Escape include clunking sounds, burning smell, sluggish or no response, fluid leaks, and an illuminated check engine light.
To avoid buying a used Ford Explorer with transmission problems, it is recommended to test for issues with the transmission before purchasing by setting up a test drive, paying close attention as the vehicle moves through gears during acceleration and slowing down, and getting it inspected by an independent, local mechanic before purchasing.
Based on complaints submitted by Ford Escape owners, some year models are safe to buy, such as 2001-2004, 2007, 2009-2012, 2014-2020, while some year models should be avoided, such as 2005, 2006, 2008, and 2013.
Approved Tools
These tools have been tried and tested by our team, they are ideal for fixing your car at home.
AI Car Expert Thinking 

.

.

.