The Ford Fusion had some excellent model years when every car expert raved about its reliability. However, there were years that it didn't live up to expectations before being discontinued in 2020. If you want to purchase one, you will appreciate knowing the best models they released. After diligent studies, here are the Ford Fusion best years.
Generally, experts believe that the 2015, 2018 to 2020 model years were the best years of the Ford Fusion. Earlier models were riddled with mechanical issues and numerous reliability concerns. But, over time, it improved to become quite a decent sedan.
Ford saw no need to continue its production after releasing the 2020 edition. There are no new models of the sedan. If you wish to buy a used example, you must choose from a used car lot. To get the best deal for your money, it's wise to be wary of the best and worst model years to choose from.
Ford Fusion
Ford Fusion is a mid-size sedan with a comfortable cabin and large trunk. Ford unveiled the second generation of the Fusion in 2013 with a more stylish exterior with bigger cargo and cabin spaces. 
It discontinued production of the Fusion after its 2020 version but has hinted that a third-generation Fusion could be on its way in 2023. Honestly, we can't wait for it. It is available as a standard front-wheel drive or an optional all-wheel drive.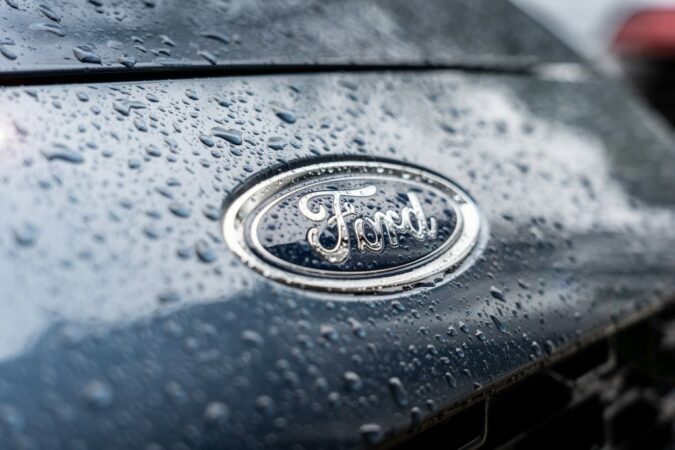 The Fusion also has a considerably comfortable interior capable of seating five passengers. There is also a provision for attaching children's seats. Four trim levels and three engine options are also available.
The base engine is a 2.5 liter, 4-cylinder engine capable of producing 175 horsepower of energy and torque of 175-pound feet. Other available engines are the 1.5 liters, 4-cylinder, 181 horsepower, 185-pound feet of torque engine, and the 2 liters turbocharged 4-cylinder, 245 horsepower, and 275-pound feet of torque engine.
Compared with other mid-size sedans, Ford Fusion doesn't have the most powerful engine but has average gas mileage. The base 2.5-liter engine has an estimated mileage of 21mpg in the city and 31 mpg highway.
Its 1.5-liter engine has a mileage of 23 mpg city and 34 mpg highway, while the 2.0-liter engine has a mileage of 21 mpg city and 31 mpg highway. One thing Ford Fusion has going for it is its low maintenance cost.
With an annual maintenance cost of $5,348, it has one of the lowest ownership costs in its class. But its poor fuel economy might still shoot up the cost. Interestingly it has good reliability ratings, especially from the 2018 model upwards.
Ford Fusion Reliability
The second-generation Ford Fusion has enjoyed good reliability ratings. This rating is more evident from the 2018 to 2020 models. Experts believe these models to be some of the most reliable mid-size sedans available in the market. 
The 2010 to 2014 models were surrounded by many technical issues, with car owners reporting numerous faults. However, Ford made improvements in the 2015 model. Newer models have favorable reliability ratings. This reliability was a significant improvement to earlier models that struggled to impress.
On J.D power, the 2020 Ford Fusion has a reliability rating of 87 out of a possible 100. This makes it a great choice of car. With production spanning over a decade, different year models have had significantly different reliability ratings.
For more clarity, we have made a list of Ford Fusion's reliability over its years of production using figures from National Highway Traffic Safety Administration (NHTSA) archives and JD Power. On JD Power, higher ratings usually signify good reliability.
2020 Ford Fusion
2019 Ford Fusion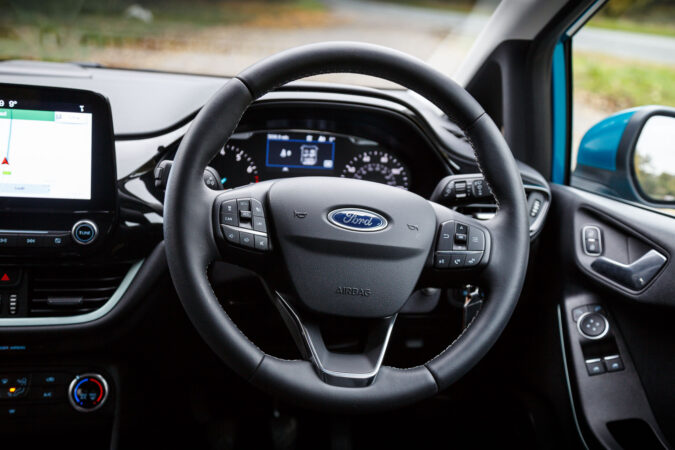 2018 Ford Fusion
2017 Ford Fusion
Recall : 3
Complaints: 275
JD Power Rating: 81/100
2016 Ford Fusion
2015 Ford Fusion
Recall: 10
Complaints: 528
JD Power Rating: 79/100
2014 Ford Fusion
Recall: 16
Complaints: 879
JD Power Rating: 80/100
2013 Ford Fusion
Recall: 17
Complaints: 1508
JD Power Rating: 76/100
2012 Ford Fusion
Recall: 5
Complaints: 1975
JD Power Rating: 79/100
Older models from 2006 to 2011 were bedeviled by numerous flaws and had large amounts of recalls. From the rating numbers above, it is clear that it has greatly improved with the more recent models adjudged to be reliable.
Ford Fusion Years To Avoid
It would be safe to say you should avoid all Fusion models not older than the 2018 version, but that will be unfair to some great models over the years. This section narrows it down to some of the worst model years you need to avoid.
2010 Ford Fusion
According to NHTSA, with about 4551 recorded complaints, the Ford Fusion 2010 model year is one of the worst cars to buy. Numerous power steering complaints over the years proved to be a problem with them and began with this model year.
Ford Fusion had abysmal car owners ratings from numerous satisfaction surveys averaging a mere 2 out of 5. We do not encourage you to buy the 2010 model year, especially now that it is only available as a used car.
2011 Ford Fusion
The 2010 model year may have had more complaints than the 2011 version, but the cost of damage repairs was cheaper than the 2011 model year. It has an equally abysmal 2 out of 5 car owner satisfaction rating.
Carcomplaints.com ranks the 2011 model year as the worst model due to its need for repairs at very low mileage. Similar to the 2010 model year, issues with power steering were among the most reported problems of the 2011 model year. It also had a loss of power and slipping problems.
2012 Ford Fusion
Fusion 2012 model year suffered a similar faith as the 2011 model. Power steering issues were among the most reported issues with this model year. Another problem with the 2012 model year was airbag issues, transmission failure, and oil leaks.
2013 Ford Fusion
With the 2013 model year, Ford introduced the automobile world to its second-generation Ford Fusion. Even with its new look, drivers of the 2013 model year still had to struggle with their faulty power steering.
Transmission failure is also a frequent problem with this model year. However, the primary complaint of this year's model was engine related. Many drivers noticed a sudden loss of power and significant deceleration while driving.
2014 Ford Fusion
The 2014 model year wasn't exempt from the numerous issues earlier models struggled with. The 2014 model year had car owners complaining of power steering issues, transmission failure with fluid leaks, and engine problems leading to power loss and deceleration.
Other model years we advise you to avoid in your search for a used car are the 2008 and 2016 models. They may not have been as horrible as the others, but they were not necessarily the most reliable of vehicles. As a whole, there are plenty of 2014 Ford Fusion problems to be wary of.
Ford Fusion Problems
Over the years, the Ford Fusion has proven to be quite a problematic car. Recent models have been a significant improvement, but improvements notwithstanding. Yet, owners still encounter specific problems when driving. These problems include the following:
1. Steering Problems
The 2010 to 2014 models of Ford Fusion had severe problems with their power steering system. It was the most common complaint of the 2010 and 2011 models. Car owners began to experience this issue at about 80,000 miles, although some reported it at lower mileage.
There have also been reports that its Electronic Power Assist Steering System (EPAS) develops serious faults. Steering repairs for Ford Fusion cost about $1500 to rectify.
2. Transmission Problems
Ford Fusion develops transmission problems after 80,000 miles as early as 40,000 miles. Drivers having older models have reported issues with the transmission. Recent models have been much better, but there have still been reports of hard shifts, jerking, and slipping gears.
There have also been reports of delayed shifting as the transmission takes longer to shift when driving or even at a standstill. Drivers have even complained about the car refusing to change gears while in motion leading to high noise.
The cost of repairs depends on what you are fixing. Others might need a total overhaul of the transmission system. Consult a mechanic if you have a transmission issue.
3. Squeaky Noises
With increasing mileage, Ford Fusions have been observed to make squeaky sounds when they encounter portholes, bumps, or even during turning. Reports were usually made at around 100,00 miles. A problem in the lower control arm or a strut having contact with a bump stop is the usual cause of the noise.
4. Swollen Lug Nuts
Another issue that began from the 2010 model year is swollen lug nuts. Their lug nuts tend to swell, making removing wheels difficult. Ford uses steel nuts with aluminum caps, unlike many hardened steel brands.
Aluminum lug nut caps have been known to delaminate at high temperatures. They also tend to swell at excessive torque. Aluminum caps trap moisture and are prone to corrosion. Swollen lug nuts make tire changing unusually difficult for owners.
5. Engine Problems
A common cause of engine problems is coolant sipping into the engine due to a failed head gasket. This fault can lead to a misfiring engine or engine overheating at around 77,000 miles. Engine failure due to broken connecting rods is also common.
Replacing the damaged throttle body or the actuator has solved some other engine problems over the years. In the case of coolant sipping into the engine, the head gasket needs to be replaced to avoid further damage.
Best Year For Ford Fusion
The second-generation Ford Fusion recovered from its early disappointment in the 2015 model year. Many see it as the best year of the Ford Fusion and a solid choice for a mid-size sedan. When in need of a used mid-size sedan, we recommend 2015.
Other imposing models are the 2018-2020 model years. They are the most reliable of all. Take a closer look at all the model years that we consider worthy contenders.
2015 Ford Fusion
Ford Fusion 2015 is the first, second-generation example with high reliability. While numerous complaints from car owners marred the previous two, we praise the 2015 model year for its stylish design and efficient handling. The car is undoubtedly an agile sedan with a rating of 4.5 out of a possible 5.0 on cars.com.
The 2015 Ford Fusion is available in 3 trim sizes, with the option to choose between the standard front-wheel drive or an all-wheel drive in some models. You also have the option of choosing from four available engine sizes. A 2.5-litre 4-cylinder 175 hp engine, a turbocharged 1.5-litre, 4-cylinder 181 hp engine.
For more power, a 2-liter Ecoboost, 4-cylinder 240-hp engine is preferable. If you desire more fuel economy, go for the 2-liter, 4-cylinder, 141-hp engine. The 2015 year models are paired with six-speed automatic transmissions.
The 2015 model is quite comfortable and spacious enough to serve as a family car because it is a five-seat passenger car. It has good safety ratings, with an NHTSA rating of 5 over 5. However, it doesn't have good furnishing as some materials fall short compared to its competitors.
The fuel economy isn't encouraging. It has an EPA of 22 mpg in the city and 33 mpg on the highway across all its engine sizes. The only exception to these mileage numbers is the 4-cylinder 181 hp engine and the gas-electric hybrid. The 181 hp engine has an EPA of 25 mpg city and 36 mpg highway.
2018 Ford Fusion
Another very reliable example is the 2018 model year. The sedan is available in 5 trim sizes with an option to choose between a front-wheel drive or an all-wheel drive. All models came fitted with six-speed automatic transmissions.
The base engine is a 2.5 liter 173 hp four-cylinder engine. Other available engine choices include:
The 1.5 liter, 181 hp turbocharged four-cylinder engine.
The 2.0 liter 245 hp turbocharged four-cylinder engine.
The 2.7 liters 325 hp twin-turbocharged V6 engine.
Fuel economy is power across all 2018 model years.
The 2.5 liters engine has a fuel economy of 21/32 mpg city/highway, the 1.5-liter engine with 23/34 mpg EPA and the 2.0-liter with an EPA of 21/31 mpg. All mentioned above are front-wheel drive models. All-wheel drives have slightly lower mileage, with the 2.0-liter having a 20/29 mpg EPA and the 2.7-liter engine with a 17/26 mpg EPA.
Essentially a 5-seat capacity sedan, the 2018 model year is comfortable with good enough leg and headroom. The standard model comes with a 4.2-inch screen on the dashboard, while the optional SYNC 3 model comes with an 8-inch infotainment touchscreen. It also has several driver assistance features to improve safety.
2019 Ford Fusion
The 2019 model year is almost identical to the 2018 model. Not much was altered when the 2019 model year was designed. The base engine of 2.5 liters, four cylinders, and 173 hp remains the same as the 2018 model. Other available engine sizes are the same except for the addition of an EcoBoost, making them more powerful than 2018 models.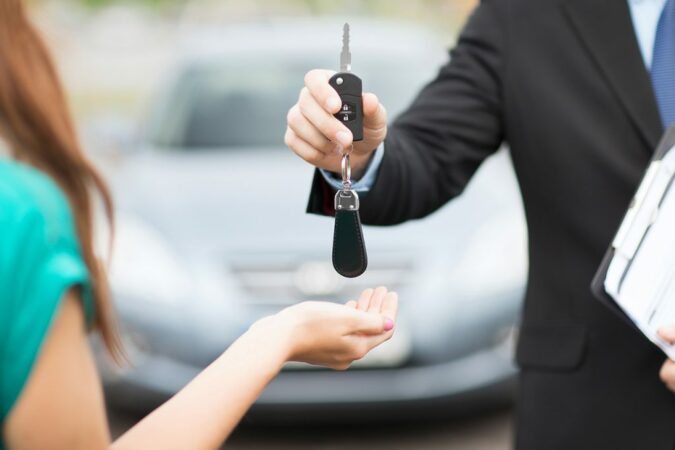 Another difference is the inclusion of a standard Co-pilot 360 safety suite among its safety features. The 2019 model year also has an 8- inch infotainment touchscreen. The fuel economy is predicted to be the same as the 2018 models. Its 82 JD Power reliability ratings are an improvement on 2018's 81 out of 100.
The 2019 Fusion is also one of the model years we can confidently recommend.
2020 Ford Fusion
The 2020 Ford Fusion was made available in four trim sizes, a departure from the five trim sizes of 2018 and 2019. This model allows you to choose between a front-wheel or an all-wheel drive. Its engine options are also different, with a base engine of 2.5 liter, 175hp, and 175-pound feet of torque.
Other available engines for the 2020 model year include a 1.5 liter turbocharged, four cylinders 181 horsepower with 185 pound-feet torque and a 2.0 liter turbocharged, four-cylinder with 245 horsepower with 275 pound-feet torque engine.
The fuel economy for the 2020 model year is consistent with other Fusion years. The 2.5-liter engine has an EPA of 21/31 mpg city/highway, the 1.5-liter engine has an EPA of 23/34 mpg, and the 2.0-liter engine has an EPA of 21/31 mpg. The all-wheel drive variants come with a 2.0-liter engine with a fuel economy of 20/29 mpg.
The 2020 Ford Fusion is a reliable car and a comfortable 5-seat sedan with its interior better than the 2019 model year. Safety features include an infotainment 8-inch touchscreen, amongst other newly added features. This model year is the last Ford Fusion model released and marks the end of the second generation.
Ford Fusion Generations
Ford Fusion has seen two different generations so far. It unveiled the first generation in 2006. The second generation, which saw a significant change in exterior design, was launched in 2013. Here are two Ford Fusion generations:
First Generation Ford Fusion (2006 – 2012)
Built on Ford's CD3 platform, the first generation Fusion was made available with two different engine sizes. A 2 -liter 4-cylinder 160 hp engine and an optional 3-liter 220-hp V6 engine.
Fusion also had options for manual or automatic transmissions. All first-generation debut Fusions were front-wheel drive fitted with basic features like a CD changer, but Ford added an all-wheel drive and built-in navigation in 2007.
In 2008 Ford added anti-lock braking and tire monitoring system. Ford included an electric stability control system option in 2009. In 2010, Ford redesigned the Fusion. Both its interior and exterior were improved, giving the Fusion a more modern look.
2011 saw the introduction of a gasoline-electric hybrid and the addition of a manual shift to the automatic transmission.
Second Generation Ford Fusion (2013- 2020)
In 2013, Ford redesigned the Fusion on their CD4 platform, giving the car a new, stylish, modern look. They introduced adaptive cruise control as an optional feature alongside driver assistance features like lane departure and forward collision warning. The base engine of 2.5 liters, four cylinders, and 175 horsepower was unchanged.
Ford upgraded its infotainment features in the Fusion to more modern standards. Optional EcoBoost and turbocharged engines were also made available. The front-wheel and all-wheel transmission options were maintained, with only a manual transmission offered in the base model.
In 2014, Ford changed the turbocharged engines to 1.5 liters from 1.6 liters. In 2015, Ford removed the manual transmission and made the backup camera standard. 2017 saw a slight redesign of the Fusion with a new turbocharged V6 added to the collection.
In 2019, Ford boosted the driver assistance and safety features with a new trim level added and got another slight facelift.
Ford Fusion Life Expectancy
The life expectancy of any car depends on how well you maintain the vehicle. With proper maintenance, Ford Fusion can last up to 200,000 miles. Some car owners have their Fusion past 200,000 miles and even more.
To keep your car going as long as possible on the road, you must take scheduled maintenance seriously.
Frequently Asked Questions
Are Ford Fusions Good Cars
Fusion overcame many years of struggle to become a very reliable model. They were hunted by years of poor reliability, especially in the last years of the first and the beginning of the second generation. Ford Fusions can now be regarded as good cars.
Are Fords Good Cars
Ford, as a brand, has proven to be a good brand that makes good cars over the years.
Is Ford Reliable
The reliability of a Ford is dependent on the model you buy. Overall, they have an average reliability rating.
How Many Miles Do Ford Fusions Last
You can get your Fusion to last up to 200,000 miles and even more with proper maintenance.
Are Ford Fusions Reliable
Recent Ford Fusion cars have proven to be reliable. While some Fusion years faced criticisms, some years were quite good.
Is Ford Fusion Front Wheel Drive
Ford Fusion allows you to choose their front-wheel drive or all-wheel drive options.
Is Ford Fusion A Full Size Car
No, Ford Fusion is a mid-size car made by Ford.
Where Is The Ford Fusion Made
Ford Fusion was made in Sonora, Mexico. Ford discontinued the production of Fusion in 2020.
Does Ford Still Make The Fusion
Ford discontinued the manufacture of Ford Fusion cars after the 2020 model year. However, spy camera pictures have fueled rumors of a 2023 return for the model.
How Big Is A Ford Fusion
Ford Fusion is a mid-size sedan with a five-seating capacity.
Do Ford Fusions Have A Lot Of Problems
Between 2010 and 2014, Fusion models were full of problems, with many car owners filing complaints. Ford recalled large amounts of the Fusion for repair. The Fusion has recovered from its earlier struggles to become a reliable car model.
Conclusion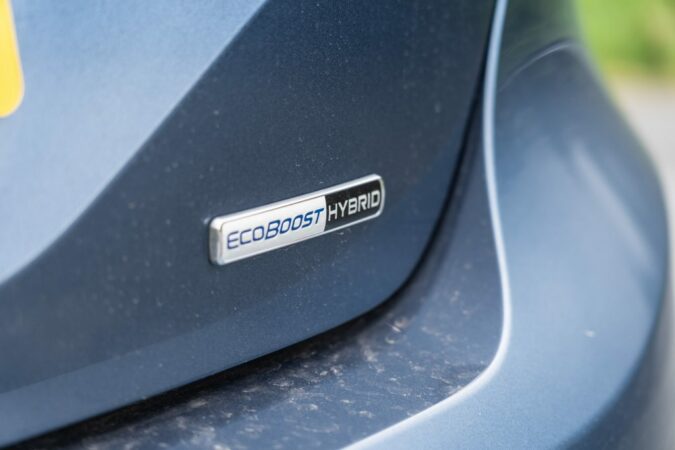 Spanning over a decade of production, Ford Fusion has had sort of a mixed reaction over the years. Some Fusion model years were so bad that car owners rated them 2 out of 5 in numerous surveys, even taking the company to court. Recently, the model has improved to be quite a reliable car.
Rumors of a third-generation Fusion making an appearance in 2023 are making rounds. While we wait to see if a third generation will see the light of day, we have taken out time to write about Ford Fusion's best year. This article will guide you in making the right choice.