The Ford GT Celebrates 50 Years
The hotly anticipated 2016 Ford GT marks the 50th anniversary since the GT40 won the 1966 24 Hours of Le Mans. There was over a 35 year gap between the last GT40 and the 2005 GT – so Ford have certainly sped things up with this second generation. You wouldn't expect to see a Ford badge on such a dramatic looking car. But don't forget its pricetag of £250,000 – making it, by my guess, the most expensive new Ford ever sold.
Ford are claiming that "the GT will exhibit one of the best power-to-weight ratios of any production car". With the 3.5-litre twin-turbocharged EcoBoost V6 engine making more than 600bhp.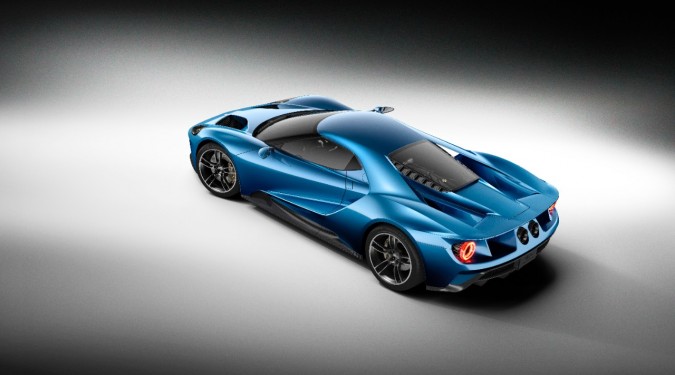 Outside
America's premier supercar is made almost entirely of carbon fibre and aluminium. Certainly the Ford ticks all the head turning tick boxes required for a supercar – albeit in a generic way. There are hints of other supercars in the styling, but there are also GT nods especially on the front bonnet and rear arches, but at other times it could wear any exotic badge.
2016 Ford GT Inside
Inside it is all minimalist, and if you like curves, then this is not the place to be. Those door mounted air vents are bizarre if you ask me. The centre console display panel has a touch of Seat Leon about it and the steering wheel is very Audi RS. And what do you think about the line of switches by the driver's door – Austin Metro anyone? There's a narrow tunnel between the seats that hints at supercars such as Porsche 918s and McLaren 650s'. Some may argue that it lacks the old school charm interior of the 2005 GT with its analogue dials and perforated seats.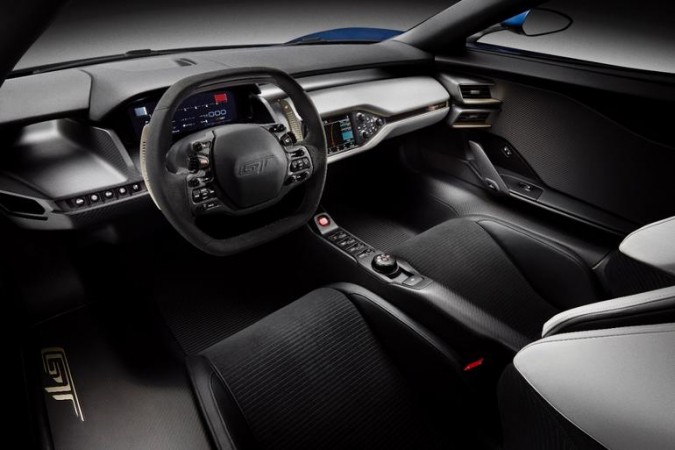 Engine and Gearbox
As mentioned, the GT features Ecoboost and, as per trend nowadays, with twin turbos. The V8 has been ditched for a V6 and whilst the 2005 GT had the rarity of a manual gearbox the new ones gets a 7 speed dual clutch automatic gearbox.

Overall
Ford reckon a price of £250,000 and will build only around 250 a year in order to maintain its exclusivity. Would I want to pay that much for something with an everyday badge? I believe I would.