Ford have announced the release of a 5 door hatchback KA Plus model, check out the new specs.
Ford KA Plus – On the way Up
Down to the juicy bits first. The car has been tuned and developed extensively at Ford's proving ground in Lommel, Belgium, with wind noise, road noise and powertrain noise drastically minimised. A celebration for all KA owners out there. Alongside the driver's cabin experience, the sparkling and newly improved 1.2 litre Duratec engine in the Ford KA Plus has been enhanced with optimised calibration and low-friction engine oil, definitely improving the KA Plus, especially when teamed with the 5-speed manual transmission. The car consumes 5.0 l/100 km, reaching 56.5 mpg, really increasing the fuel efficiency and performance. When the driver coasts or brakes the engine stores this energy and uses it to maintain the charge level in the engine. The car also achieves 114 g/km in CO2 emissions and with an ECO version available you can shave off 4 g/km off your CO2 emissions. The Ford KA is really going up in the world.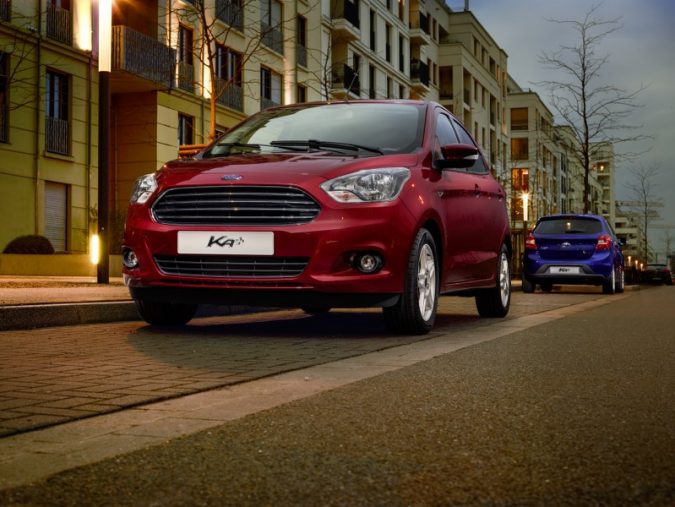 "Ford has a long history of offering affordable small cars that are practical, economical and fun-to-drive. KA+ is true to that tradition, packing a huge amount of value into a compact car that delivers agile driving dynamics and a comfortable interior with class-leading front headroom and rear legroom."

Jim Farley, Executive Vice President and President, Europe, Middle East and Africa, Ford Motor Company.
70 PS or 85 PS Power Output Models
The 70 PS model comes with features such as ESC with Hill Start Assist, MyFord Dock device dock, Speed Limiter, Ford Easy Fuel and a chrome front grill as standard but if you want some added standard features like air con, Ford SYNC with AppLink and Ford MyKey then the 85 PS model is the one for you. Optional extras are available on the 85 PS model too which many will most likely consider: 15 inch alloys, privacy glass, rear parking sensors, leather steering wheel with cruise control inset and DAB audio system.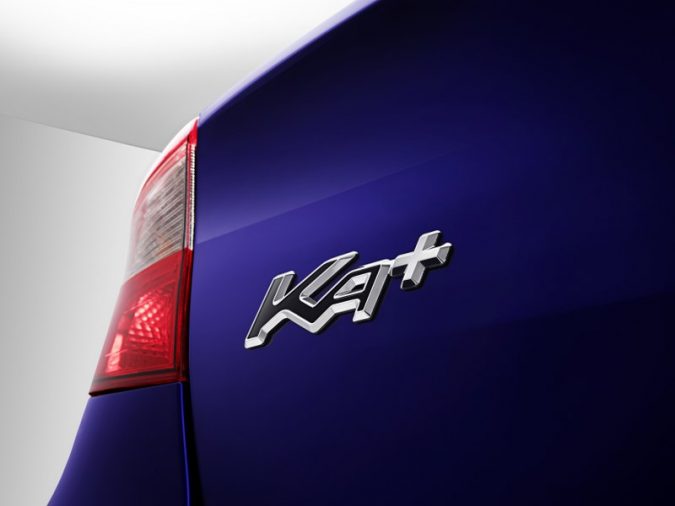 Exterior
I'll let the pictures speak for themselves here but Ford have definitely put their distinctive stamp on the KA Plus, the Ford signature that seems to follow you as a driver everywhere recently: the trapezoidal, chrome-detailed grill. It has definitely improved the look of the KA in my opinion, with the large, sweeping headlights and subtle, more grown-up body coloured bumpers, door handles and mirrors.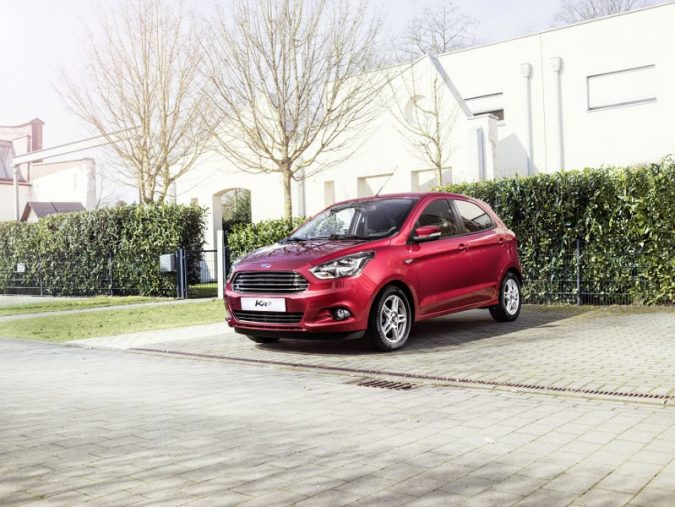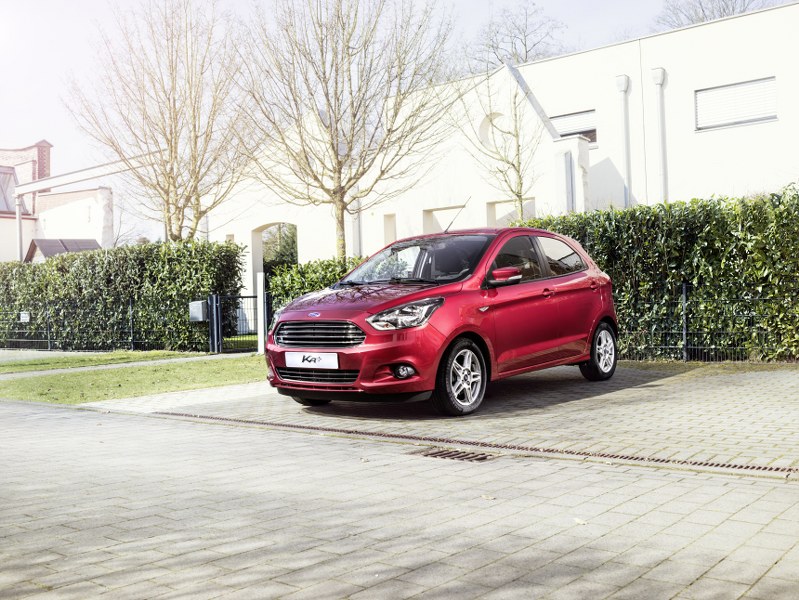 Interior
There has been a big improvement on the interior space – 'yes!' I hear you cry – with 21 stowage locations inside and 270 litres of luggage space. If it were me I'd be looking forward to testing how much gear I could stuff into this car, just for the novelty of it. The 'look' seems to have been given some thought too, with a grained finish on the dashboard, a charcoal colour scheme trim all topped off with chrome highlights on the doors, air vents and of course the centre console. All looking very suave so far.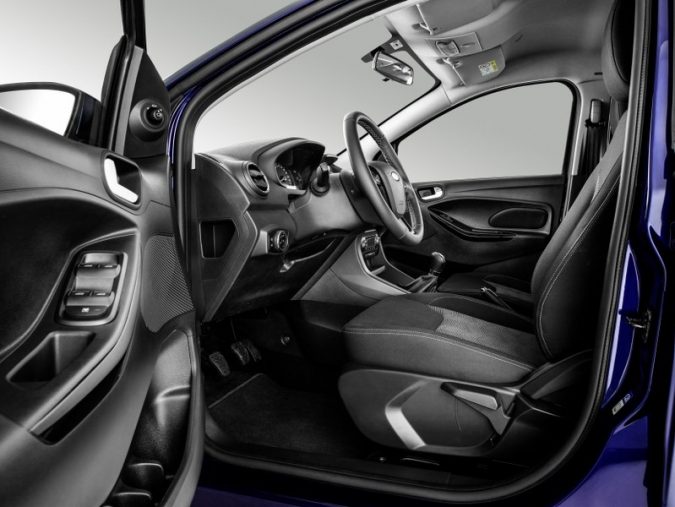 Interested?
The starting price of this new and improved model of the Ford KA Plus is £8,995, with the extras obviously totting up the price. But for what you get and, also just for the enjoyment factor that the KA has had a facelift, I wouldn't say no.
Source: Ford Press