First unveiled in 1983, Ford Ranger is regarded as one of the most reliable pickup trucks. The Ranger was Ford's first entry into compact trucks. A powerful truck for any terrain, the Ranger is one durable automobile. There have been many commendable Rangers, but there are also some Ford Ranger years to avoid as a buyer.
The Ford Ranger 1999 and 2001 are the worst years Ford Ranger has had. Although the Ranger has seen some of its worst years, it is a good truck choice for anyone who wants a small truck. Keeping a consistent and excellent record isn't easy. For some years, they struggled to keep up.
Since you want to purchase a compact truck, you must have heard of how reliable the Ranger is and are getting ready to own one. But in order not to make the mistake of buying a Ranger, that will prove to be a disappointment. We have taken the initiative to write about Rangers you should avoid.
Ford Ranger Generations
Ford has a long history with compact trucks. They began importing a compact truck manufactured by Mazda during the 1970s. The production of the Ranger began primarily to serve as a replacement for this. Since its launch in 1982, the Ranger has evolved through four generations. 
First Generation Ford Ranger (1983-1992)
Initially launched in 1982, the debut Ford Ranger 1983 model was built to replace the earlier Mazda-manufactured trucks that Ford had been importing. Ford rolled out the car with options of a rear-wheel drive or a 4×4 and two-bed sizes. It also has options for a 108 inches wheelbase with a 6-foot bed or a 114 inches wheelbase with a 7-foot bed.
The 1983 Ranger is available in four engine options. A 2.0-liter 4-cylinders with 73 hp engine, a 2.3-liter 4-cylinder engine with 79 hp, a 2.8-liter V6 engine with 115hp, and a 2.2-liter 59 hp diesel engine built by Mazda. The Mazda-built engine was replaced in 1985 by a 2.3-liter turbocharged 86-horsepower Mitsubishi diesel engine.
Ford discontinued the production of diesel-powered Rangers in 1986 when they dropped the Mitsubishi engine. The first generation Ford Ranger was released in four trim sizes. The base, XL, XLS, and XLT.
Transmission options include:
The standard four-speed manual transmission.
A five-speed manual transmission.
A three-speed automatic transmission.
Ford had significant upgrades done in the 1986 and 1989 models.
In 1986 Ford added a new wheelbase of 125 inches, increasing the cargo space by 432 mm to launch a superb model. The same year, Ford gave the Ranger an exterior and interior uplift with a new base engine of 2.3 liters, 4-cylinder, and 100 horsepower.
In 1991 Ford added a sports model with aluminum wheels to the collection. It also saw the addition of a 3-liter V6 140 horsepower engine for 2-wheel drive trucks.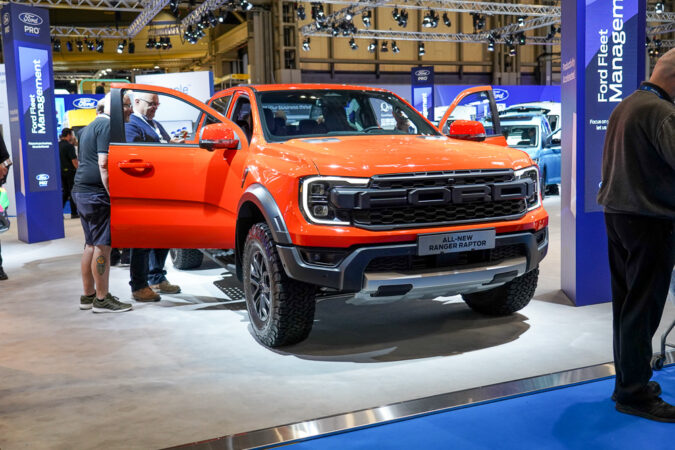 Second Generation Ford Ranger (1993-1997)
Ford's second-generation Rangers came with a reduced grille size and a smoother aerodynamic face. It has three engine options, a 2.3-liter, 4-cylinder 98-hp engine, a 3.0-liter, 145-hp V6 engine, and a 4.0-liter, 160-horsepower engine.
New armrest seats, an improved sound system with a six-disc CD player, and third brake light were among the latest additions to the 1993 Ford Ranger. The 1994 Ford Ranger was released with a different grille size than the 1993 model. Other than that, it is the same truck.
The 1995 model was unveiled with a standard ABS that was optional for 4×4 trucks, A base four-cylinder 112 horsepower engine, and upgraded transmissions. It also included driver's side airbags and double din stereo units. Passenger-side airbags were later installed in the 1996 model.
Third Generation Ford Ranger (1998 – 2012)
Ford's third generation came with some changes. It came with a longer wheelbase and car, a 2.5 liter inline four-cylinder 117 hp engine, which is an improvement to the previous 2.3 liters. An option for 3-liter and 4-liter V6 optional engines was made available.
Third generation Ranger had a larger rear window, new seats, and a more spacious cabin with more leg and headroom for passengers. Changes included a longer wheelbase, new short and long-arm front suspension, and a more solid frame.
For the 2001 model, Ford added a 4 liter, 207 horsepower V6 engine to replace the previous V6 engine and an ABS to the 2-wheel drive Rangers. Of all the Rangers available at this time, the 2001 model had the highest truck towing capacity with 6000 pounds. The base engine of the 2001 model is a 2.3 liter Duratec in line 4 cylinder.
The 2004 model came with a new grille, hood, bumper, and better interior with leather seats, but it was not until 2007 before Ford Ranger had a significant overhaul. Ford Ranger 2007 model saw new features like anti-theft, auxiliary audio jack, LATCH seats, and personal safety systems.
Fourth Generation Ford Ranger (2019 – Present)
After a long absence, the Ford Ranger made a comeback in 2019. Previously regarded as a small pickup truck, the fourth generation Ranger became a mid-size truck, built to compete in size with the Ford Explorer Sport Trac (fun fact, also check out our guide on the 2013 Ford Explorer catalytic converter). The 2019 model is a Supercap model with an extended cab, 2X2 doors, and a six-foot bed.
Another option is the SuperCrew with four doors, a five-foot bed, and Crew size cab. It also has a new grille, frame-mounted steel bumper, and an aluminum wheel. It is powered by a 2.3 liter turbocharged Ecoboost four-cylinder engine capable of producing 270 horsepower and 310-pound feet of torque.
A 10-speed automatic transmission means this engine is one of the most powerful in its class. The truck boasts fast acceleration and smooth shifting, and with its powerful engine, the Ranger has good towing and hauling capacity. It is available either as a two-wheel drive or an all-wheel drive truck.
The Ranger featured a two- or four-wheel-drive configuration and a 2.3-liter turbocharged EcoBoost four-cylinder gasoline engine mated to a ten-speed automatic transmission.
In 2021 Ford added an optional Tremor off-road package. This package includes lifted suspension, skid plates, off-road tires, a locking rear differential, and more features that improve the off-road ability of the Ranger.
Updates on the 2022 model year are mainly aesthetic. There have been rumors of a fifth generation of Rangers, with its debut slated for 2023.
Ford Ranger Reliability
The Ford Ranger is one of the highly reliable mid-size trucks available. Repairpal ranks it 3rd out of 7 considered mid-size trucks. On JD power, it scored 85 out of a possible 100. Edmunds rates the car 4.2 out of 5, while Kelley Blue has a 4.4 out of 5 rating.
Several car owner surveys have proven that, on average, people are satisfied with the Ford Ranger. This survey, coupled with expert ratings, consistently indicates that Ford Ranger is a reliable mid-size truck.
Ford Ranger Reliability By Year
To give a better idea of the reliability of the Ford Ranger. Rather than a general overview, we have decided to enumerate the reliability of some selected Ford Ranger years as rated by some expert websites. They are as follows:
Ford Ranger Years To Avoid, Overall Reliability: #1. 2022 Ford Ranger
Edmunds – 4.2/5
JD Power – 85/100
Kelley Blue – 4.4/5
Ford Ranger Years To Avoid, Overall Reliability: #2. 2021 Ford Ranger
Edmunds – 4.6/5
JD Power – 83/100
Kelley Blue – 4.4/5
Ford Ranger Years To Avoid, Overall Reliability: #3. 2020 Ford Ranger
Edmunds – 4.1/5
JD Power – 88/100
Kelley Blue – 4.4/5
Ford Ranger Years To Avoid, Overall Reliability: #4. 2010 Ford Ranger
Edmunds – 4.2/5
JD Power – 87/100
Kelley Blue – 4.4/5
Ford Ranger Years To Avoid, Overall Reliability: #5. 2009 Ford Ranger
Edmunds – 4.4/5
JD Power – 80/100
Kelley Blue – 4.4/5
Ford Ranger Years To Avoid, Overall Reliability: #6. 2007 Ford Ranger
Edmunds – 4.4/5
JD Power – 70/100
Kelley Blue – 4.4/5
Ford Ranger Years To Avoid, Overall Reliability: #7. 1998 Ford Ranger
Edmunds – 4.3/5
JD Power – N/A
Kelley Blue – 4.3
From the data above, you can confirm that the reliability rating of the Ford Ranger is solid. It is a perfect choice for you to purchase.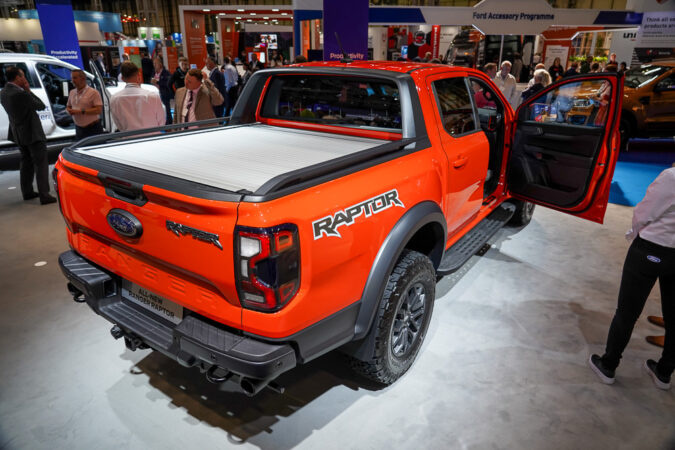 Best Ford Ranger Year
Save for a few letdown years. Ford Rangers have been consistently reliable over the years. We believe that the 2020 Ford Ranger is the best year for the Ford Ranger truck. Our assessment criteria are safety features, reliability ratings, and owner satisfaction.
1. Reliability
The Ford Ranger 2020 model is an improvement from the 2019 model. It is available in 3 trim sizes, XL, XLT, and Lariat. Many car experts sing about its performance, with Edmunds commending the inclusion of advanced safety systems such as collision assist and automatic emergency braking in the truck.
On JD power, the Ranger 2020 ranks 1st in the mid-size pickup 2020 list, rating 88 out of 100 for quality and reliability. Consumer reports gave it 4 out of 5, and USNews.com rates it 8.1 out of a possible 10.
It also has very few complaints from car owners on Carcomplaints.com. Overall the 2020 Ford Ranger has excelled both among experts and car owners.
2. Engine
Under the 2020 Ford Ranger hood is a powerful 2.3-liter four-cylinder turbocharged engine that produces 270 horsepower and 310 lb-ft torque. This engine's power makes the vehicle's output swift and smooth.
The 2020 Ranger's speed and agility are also thanks to its quick-shifting 10-speed automatic. The rear-wheel drive option offers you 8.4-inch ground clearance, while the four-wheel drive makes do with 8.9 inches.
This vehicle has Ford's Terrain Management System that helps you control engine responsiveness and gear changes. The TMS is perfect for the truck's performance optimization on all terrain types. There are four selectable drive modes on the 2020 Ranger TMS. they include: normal, grass, gravel, mud, sand, and ruts.
3. Payload And Towing Capacity
The 2020 Ranger has an excellent towing capacity. It can tow up to 7500 pounds of load with a tow package. The engine is heavy enough to pull a heavy trailer. Payload-wise, this car can hold up to 1860 pounds of weight.
4. Fuel Economy
The 2020 Ranger rear-wheel drive has a fuel economy of 21/26 mpg city/highway and 20/24 mpg city/highway for the four-wheel drive. These impressive fuel economy capacities are almost identical to the 2019 Ranger.
5. Interior Comfort And Cargo Space
While the Ranger's cabin is not overly impressive, it is practical and easy to use and identify. It has two cabin types, the SuperCab with four seats and two small half-doors, and the SuperCab with a five-seat capacity and two small half-doors. There are enough legs and headroom for the passengers, and the wide door makes for accessible entrance and exit.
Best Ford Ranger Engine
Naming a particular Ford Ranger engine to be the best of all ever produced will prove to be a daunting task. We have, however, decided to pick one based on performance and customer satisfaction. Our choice is the Ford Ranger WildTrak.
The Ford Ranger WildTrak has a ten-speed automatic, 2 liter twin-turbo four engines capable of producing 170 horsepower and 500 Nm of torque. One of its variants with a variable geometry high-pressure turbocharger can produce up to 213 horsepower.
Ford Ranger Problems
Throughout its four generations, Ford Ranger has been a good choice of a compact, now turned mid-size truck. Its reliability ratings have averagely been impressive. However, this does not mean the Ranger is without faults. In this section, we take a look at some of the common problems of the Ford Ranger.
Ford Ranger Years To Avoid, Common Problems: #1. Steering Problems
Ford Rangers have complaints about loose steering wheels, mainly after long mileage. Steering components may become worn out, or an issue with the alignment could contribute to the steering problem. There are reports of the Ranger wandering from side to side on the highway. This wandering issue is majorly an alignment issue.
If you notice your Ranger experiencing any issues, we recommend you visit the mechanic to check your steering. The car might also need a wheel alignment, but this will be after the mechanic determines the cause of the problem.
Ford Ranger Years To Avoid, Common Problems: #2. Transmission Problems
Earlier models of Ford Rangers struggle with transmission problems. But that is not to say there are no transmission problem reports in more recent models. There have been complaints of shaky or delayed transmission resulting in car jerking and gear slips.
The gear slips in Ford Rangers may be due to a worn-out clutch or shift cables. There are complaints of transmission overheating resulting in serious car issues. Some drivers have had to replace the entire transmission system of their Ford Ranger.
Transmission replacement is not a cheap maintenance job. We don't encourage anyone to drive with a faulty transmission. Once you notice a problem with your transmission, contact a professional mechanic.
Ford Ranger Years To Avoid, Common Problems: #3. Engine Misfiring
Ford Ranger has had misfiring engine issues reported by some of its drivers. A misfiring engine can lead to power loss, car stalling, and mild tenors, and this fault can result from the dirt in the fuel injector. Failed ignition coil packs due to worn-out wires could be another cause of a misfiring engine in your Ranger.
An error in your engine control module, leaking hoses, and other factors could be responsible for the misfiring Ranger engine. To determine the reason for the misfire and the best action to take, consult a mechanic for diagnosis.
Ford Ranger Years To Avoid, Common Problems: #4. Difficulty In Cold Starting
Several things could be responsible for your Ford Ranger stalling when you attempt to start it from cold. This hesitation might result from a damaged air intake or faulty exhaust gas recirculation valve restricting recirculated gas flow. It can also be due to a defective engine coolant temperature sensor, among other things.
To find out why your Ranger stalls at idle, visit the mechanic for inspection and repairs when necessary.
Ford Ranger Safety Rating
Ford Ranger scores a 96% during its crash testing by Euro NCAP, affirming it as a safe car to drive in. Edmunds particularly commended the safety systems in the Ranger 2022 model. USNews.com gave the Ranger a 9 out of 10 rating for safety.
However, despite all the excellent safety ratings by experts, the National Highway Traffic Safety Administration only gave the 2022 Ranger a four out of five overall safety rating. Ford Ranger 2022 scored five out of five in the side crash test, four out of five in the test to determine frontal crash, and three out of five in the rollover test.
Ford Rangers Through The Years
From the start, Ford Ranger has been waxing strong and dishing out some of the best vehicles in the market. In this section, we look at some Ford Ranger models that Ford produced over the years.
1986 Ford Ranger
The Ford Ranger 1986 is one of the most loved Ford Rangers by experts and owners. It has a smooth drivetrain which is not common among older vehicles. The 1986 Ford has an EPA rating of 18mpg, which is average for a mid-size truck. Its most powerful engine is the 2.9 liter, V-6 engine, which produces 140 horsepower.
1988 Ford Ranger
Built to last, the 1988 Ford Ranger is often praised for its durability and dependability. With proper maintenance, this is one car that doesn't break down too quickly. Powered by a standard 2.3liter, 4-cylinder engine capable of producing 59 horsepower, the 1988 Ranger is a car for all terrains.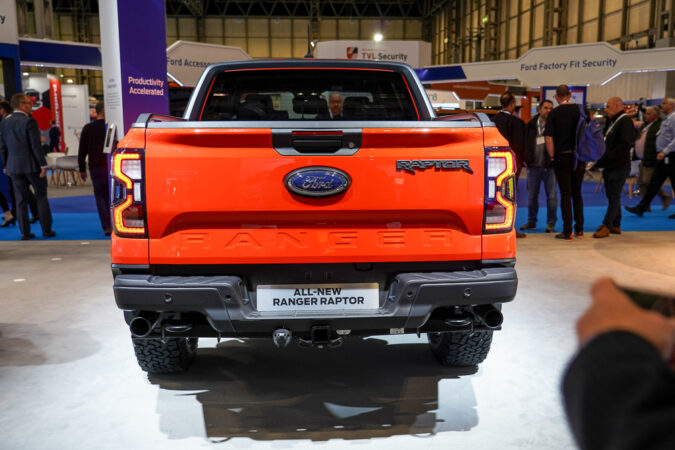 2000 Ford Ranger
The 1999 Ford Ranger was greeted by a lot of criticism from car owners and critics. 2002 was Ford's response to the previous underwhelming Ranger. This model comes with a standard 15inch wheel, which is wider than its previous years.
2010 Ford Ranger
The 2010 Ford Ranger includes new safety features such as stability control, side airbags, and upgraded disc brakes. It is a standard five-speed transmission truck with an option of a five-speed automatic.
Worst Ford Ranger Years
Ford Ranger has, over the years, built some of the most reliable mid-size trucks. However, some years were a disappointment. Look at some of the worst Ford Ranger years a buyer must avoid.
Ford Ranger Years To Avoid #1: 1999 Ford Ranger
The 1999 Ford Ranger has a horrible reputation. So bad that it has been referred to as one of the worst vehicles that Ford has ever made. According to CarComplaints, the 1999 Ford Ranger reports 1,000 problems, including electrical issues.
Other reports include issues with the cylinder head, hard shifting, brakes, and suspension. One of the most common problems was the gauge cluster, which typically had to be replaced.
Though this was a problematic year, most issues didn't start popping up until the vehicle reached over 100,000 miles. This mileage was perhaps the saving grace for the Ford compact truck, as it didn't mean they were a complete disaster. The problems, even though numerous, didn't result in a recall.
Ford Ranger Years To Avoid #2: 2001 Ford Ranger
With over 720 problems reported, with the majority of the reports on transmission issues, the Ford Ranger 2001 is one of the worst Ford Rangers. In many of the reports, car owners complained about gear shifts. Car users report these issues to have begun after the 100,000-mile mark.
Another common concern with the 2001 Ford Ranger is the continuous flashing of the over-drive light. In some cases, the warning lights go off completely. The car has also been reported to have a fuel system issue. Overall, the Ford Ranger 2001 has been recalled nine times, making it a not-too-reliable option.
FAQs On Ford Ranger Years To Avoid
Is Ford Reliable
Ford has an average reliability level. Reliability is dependent on the individual model you use. Some Ford cars have proven to be more reliable than others.
Are Ford Rangers Reliable
Even though Ford Ranger has had some bad years with poor reliability ratings, the Ranger is still one of the most reliable mid-size trucks. Repairpal ranks it 3rd out of 7 mid-size trucks considered.
How Many Miles Does A Truck Last
Trucks are built to be durable, so you can expect a truck to last 100,000 miles or ten years. With proper maintenance, you can extend those figures to reach 200,000 miles.
Is The Ford Ranger A Good Truck
Ford Ranger is a good truck. Its 2020 model was ranked number 1 by JD Power in its list of mid-size trucks.
Where Is Ford Ranger Made
Ford Ranger is produced at the Michigan Assembly Plant in Wayne, Michigan.
How Long Does Ford Ranger Last
The Ranger is one reliable truck built to last up to 20 years or 300,000 miles and beyond, depending on the maintenance.
How Many Miles Can A Diesel Engine Last
Diesel engines can last up to 100,000 or even 150,000 miles before any major repair is needed. With regular maintenance, they can last about 30 years.
How Many Miles Do Ford Rangers Last
Ford Rangers are durable and reliable trucks. They can last for as many as 300,000 miles with proper maintenance. They can even go beyond.
What Ford Engines To Avoid
Because of their many reports of spark plug issues, we recommend you avoid Ford Modular engines that were made from 1997 to 2004 with 4.6L, 5.4L, and 6.8L displacements.
How Much Is A 2002 Ford Ranger Worth
A used 2002 Ford Ranger should cost you between $1,124 to $6,742, depending on the state of the car and its mileage, based on available market data.
What Is The Most Unreliable Truck
According to many car experts and consumer surveys, the Chevy Silverado is the most unreliable truck. However, we can not call it a bad truck.
Conclusion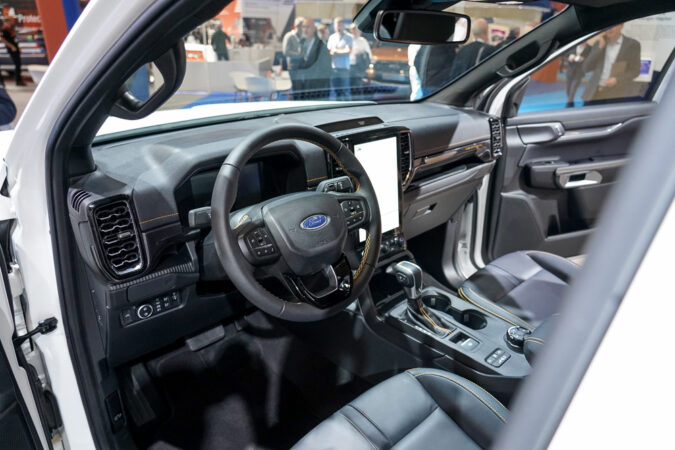 The first generation of Ford Ranger was introduced as a replacement for the earlier Mazda-manufactured trucks. Ford Ranger has maintained its strong reliability ratings to be regarded by many as one of the most reliable trucks. Initially, a compact car, the Ranger evolved into a mid-size truck.
Although the Ranger has been widely praised, there have been years where the truck fell short of expectations. In this article, we have handled some Ford Ranger years to avoid as an intending truck.
Approved Tools
These tools have been tried and tested by our team, they are ideal for fixing your car at home.
AI Car Expert Thinking 

.

.

.