In recent years, the relationship between Formula 1 and gambling sponsorship has become increasingly prevalent. With the latest announcement of Alfa Romeo's partnership with online sports betting platform Stake, the trend looks set to continue. The Alfa Romeo F1 team will now be known as the Alfa Romeo F1 Team Stake for the 2023 season.
The recently announced sponsorship deal between Alfa Romeo and crypto betting platform Stake.com has made waves as the motorsport industry continues to involve itself in the controversial field of gambling.
The gambling website has made a splash as major sports sponsor for the likes of the UFC and Everton F.C. in the English Premier League and now makes another foray into motorsports after sponsoring the Fittipaldi Brothers in 2022.
Established in 2017, Stake has been bullish about building a strong presence outside the sports betting industry. Stake first made a splash as a major sports sponsor for other prominent events, including the Ultimate fighting Championship (UFC) and Everton F.C. in the English Premier League. The online gambling and entertainment site likewise has sponsored Watford Football Club for the second year.
Let's take a closer look at this newly formed partnership and its impact as we discover other F1 gambling sponsorships and how they work.
Why Gambling Companies Usher A New Era In Formula 1 Sponsorships
The arrival of Stake, a leading brand in the sports betting industry, highlights the growing interest in Formula 1 racing and the exposure that the sport can offer. The multi-year co-title partnership between Alfa Romeo and Stake is a significant step for both parties, with Alfa Romeo benefitting from Stake's exposure and expertise, and Stake gaining a wider audience through its association with Formula 1.
Swiss-based Sauber, the motorsport engineering firm managing the Alfa Romeo team, is excited about the deal. During an interview, Alessandro Alunni Bravi, the managing director of Sauber, said that Formula 1 has been gaining popularity in the past several years. He also pointed out that the introduction of Stake and other brands is proof that the sport can be an effective tool for publicity.
Stake.com is a popular online casino and sportsbook that offers a range of exciting games and betting options. The platform was established in 2017 and has quickly become a favorite among online gamblers, thanks to its user-friendly interface, impressive game selection, and fast payouts.
In this expert review of Stake.com, we'll take a closer look at what this online casino has to offer.
Firstly, Stake.com offers a wide range of casino games, including slots, table games, and live dealer games from some of the top providers in the industry. The platform also offers a range of sports betting options, including football, basketball, tennis, and more.
One of the standout features of Stake.com is its fast payouts. Unlike many other online casinos that can take days or even weeks to process withdrawals, Stake.com processes withdrawals in just a few minutes.
Stake.com also offers excellent customer support, with a team of knowledgeable and friendly agents available 24/7 via live chat and email.
Overall, if you're looking for a reliable and enjoyable online casino and sportsbook, Stake.com is definitely worth checking out. With its impressive game selection, fast payouts, and excellent customer support, it's easy to see why this platform has become such a popular choice among online gamblers.
The 2023 Formula 1 Racing Season
Formula 1 racing seasons are held in different locations worldwide. For this year, 23 competitions will be staged from March to November. These races will ignite the racetracks in countries across all continents. Besides online video streaming, the track action will be aired on local televisions and cable channels, ensuring that the race's fan base is covered.
This crossover isn't surprising, as betting and entertainment platforms often have racing games players can enjoy. For such companies, sponsoring Formula 1 racing teams allows them to reach out to the widest audience possible or strengthen the brand in countries that need an offline advertising boost.
On the other hand, the world's most popular motorsport can benefit from the expertise of these technologically advanced online betting and entertainment channels to enhance the audience experience.
The Origin Of F1 Racing
European Grand Prix racing has been around since the early part of the 20th century, but Formula 1 was only recognized in 1946 or after World War II. It wasn't until 1950 that the world's most popular motorsport held its maiden race, dubbed the British Grand Prix, at Silverstone, which has since been a major venue for other notable car races in the UK.
The organization has since undergone several changes in its over 70-year existence. Tobacco companies had the highest sponsorships in the race for a long time.
How F1 And Gambling Partnerships Started
A few years ago, US-based company Delta Topco was its largest owner, alongside other investors like Bernie Ecclestone. He served as the Chief Executive Officer until it was sold to Liberty Media Corporation, which acquired the outfit for USD$8 billion in 2017.
Ecclestone was said to have declined sponsorship offers from betting sites, finding the gambling concept unsuitable for the brand's image. This changed upon Liberty Media's takeover. Hence, since 2018, gambling companies have begun forging partnerships with various F1 teams. That year, the company struck a deal with Interregional Sports Group (ISG) to allow live in-play betting without violating country-specific regulations.
Betting Companies And F1 Race Team Sponsorships
Along with the recent Alfa Romeo and Stake partnership, one of the first major F1 and gambling company collaborations occurred in 2020 when a gambling site became the major sponsor for Formula 1's Asia Pacific leg. No financial details were divulged about the partnership, but the deal is in effect for five racing seasons, from 2020 to 2024.
In the 2021 Monaco Grand Prix, the McLaren racing team was supported by another gambling firm. This UK-based company claims to be one of the largest sports-betting firms, operating in 31 territories and over 25,000 staff members covering 20 offices in various countries.
That same year, F1 opened its doors to a blockchain platform that offers online gaming products and services. The deal was said to have been worth over USD$100 million, with the crypto firm serving as the official non-fungible token (NFT) and cryptocurrency sponsor for the outfit.
At the opening of 2022, F1 team Red Bull Racing announced its deal with another online gambling and entertainment firm worth over USD$150 million for three years. Like the Alfa Romeo-Stake partnership, this multi-year deal will see the company's prominent presence in their sponsored team's uniforms and livery.
In 2022, F1's accumulated sponsorship value was estimated at USD$961.25 million. 8 of the 10 racing teams received support from cryptocurrency or NFT-related firms.
The trend of gambling sponsorship in motorsports is not new, but the growth in this area is a reflection of the changing attitudes towards gambling. With more and more people using online betting platforms, it's no surprise that motorsports teams are looking to partner with these brands to reach new audiences and grow their reach.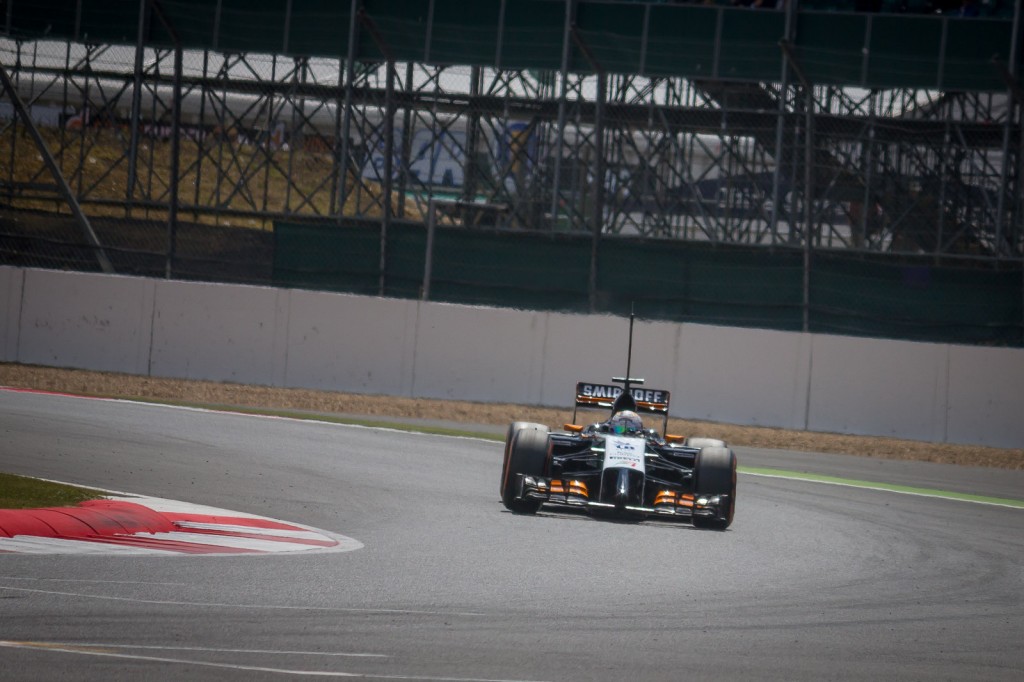 Stake's Impact On Formula 1
Formula1 racing team Alfa Romeo and online sports betting platform Stake will embark on a co-title partnership for several years following the exit of the former's main sponsor, Poland-based energy firm PKN Orlen. The latter has switched to supporting Scuderia Alpha Tauri as its main sponsor.
The Alfa Romeo team, which Swiss-based motorsport engineering form Sauber manages, has expressed excitement over the "record-breaking" deal.
New F1 Team Name, New Look
With this development, F1's Alfa Romeo team will change its official name to Alfa Romeo F1 Team Stake for the 2023 racing season.
The partnership will see Stake working with Alfa Romeo to develop activations for races in countries around the world. Formula 1's 2023 season is set to feature 24 races across 22 countries, opening in Bahrain on March 5 and closing in Abu Dhabi on November 26. These activations could include special car livery in Stake's key markets and street demos, providing an exciting opportunity for fans of both brands.
Will A Stunning Livery Translate To A Winning Car?
The new Alfa Romeo F1 Team Stake vehicle was launched in Zurich on February 7th and later uploaded on the most popular video streaming platform. The said video launch has earned over 330,000 views in just 2 days and met with generally positive reactions from global racing fans, with some saying it's the most stunning livery they've seen so far. Alfa Romeo drivers Valtteri Bottas and Zhou Guanyu lead the race car unveiling.
To the uninitiated, a livery refers to any visual identification attached to an F1 team, including symbols, logos, and designs found in a driver or team member's uniform and the racing vehicle itself. Liveries make cars distinct from one another, making it easier to identify them in and out of the race track. In addition to aesthetics and identification, these designs can affect vehicle performance. The highly specialized paint, decals, stickers, and other components are all designed to provide the best aerodynamics in a particular car.
Stake Promises A Better Fan Experience
Stake co-founder Bijan Tehrani said in an interview that the team would use brand activation and integration to attract and keep fans' attention. The gaming site executive aims to improve race weekends by giving fans of the Alfa Romeo F1 Team Stake more memorable experiences. With this strategy, audience engagement will further increase.
Race fans can expect Stake to provide race analysis, facilitate streams, and produce engaging content across all contact points available to racing fans.
Why Do F1 Teams Need Sponsorships?
It takes an insane amount of cash, sometimes several million, to secure a slot in the world's most prominent car racing competition. For instance, teams participating in the 2023 F1 racing seasons will have to pay entry fees worth USD$617,687 plus additional costs for every point they acquired in the 2022 competitions.
Stronger teams who often have more sponsorships pay more in this scheme. Team Alfa Romeo, for instance, is expected to pay USD$957,257, while this year's most-favored contender, the Red Bull team, has to shell out over USD$6.2 million.
These costs are exclusive of building a winning car, salaries for staff members, the racing team, and the race car driver. For instance, the Red Bull Racing team reportedly spent USD$304.84 million for the 2019 F1 race season, where they placed third. The motorsport racing brand has set spending caps of USD$140 million in 2022 and USD$135 million from 2023 to 2025.
Because of such hefty costs, teams must seek F1 sponsorships to keep their operations seamless.
How Much Do Sponsors Spend For F1 Races?
Sponsorship costs vary wildly depending on several factors, including the team involved, the sponsorship level, and where the sponsor's logo appears. Title sponsors like Stake are the main funders, and the racing team title often carries their trade name. While no financial details were publicly revealed about the Alfa Romeo and Stake collaboration, multi-year title deals often involve at least USD$100 million, per estimate.
A 2019 study indicated that sponsorships for a formula one race car range from USD$1 to USD$25 million, depending on where the sponsor's logo is placed in the vehicle and its size. For instance, the lowest sponsorship range often sees the trademark on the car's lower side pod. The large side pod areas and the rear wing are the most expensive parts to sponsor on an F1 car.
According to GlobalData, title sponsorship deals alone cost approximately USD$326.5 million in 2022. This is a big jump compared to the USD$230.5 million cumulative amount in 2021 and the USD$272 million value recorded a year before.
What Do F1 Sponsors Get In Return?
Sponsorship is often considered a company investment, F1 races included. Because hefty spending is often involved, the racing teams and the motorsport brand must provide enough value to justify the costs.
As mentioned, the title sponsor spends the highest amount and receives the best benefits, like the most visibility throughout the season.
Formula 1 global viewership
According to the brand's official website, the 2021 Formula 1 race enjoyed a cumulative TV audience of 1.55 billion, an increase of 4% compared to the previous seasons. Viewers who watched at least one race during the 2021 season reached 445 million in China, Spain, Russia, and the United States. The world's most popular motorsport garnered impressive audience figures of about 80 million in each of these countries: the United Kingdom, Italy, and Brazil.
Digital presence
Formula One's online subscribers across all social media platforms also swelled to over 49 million in 2021, reflecting a 40% growth over the past year. The official site added user engagement rates were highest among F1 fans compared to other prominent sporting events. For instance, video views increased by 50%, reaching 7 billion, while page views soared to 1.6 billion. Overall, Formula 1's share of online sports consumption grew to 16% in 2021 from only 10% in 2020.
Besides having their logo appear on the vehicle's livery, sponsors will also find their titles used in the driver's race suits and the crew members' uniforms. Advertising opportunities are likewise available along the sidelines of the track.
From tobacco companies in the past decades, F1 teams have opened their doors to different sponsors from various industries in recent years. We've seen famous brands like Google, Dell, RayBan, Shell, Hublot, and Coca-Cola pouring their resources into the team.
Formula 1 and its racing teams often align their promotional approach with the sponsors' needs of a sponsor. It's often said that young brands strive for brand awareness and recognition, whereas famous brands use sponsorship to establish an emotional connection with their market. In marketing, this is a very powerful tactic, as 95% of our purchasing decisions are emotional, according to a study.
Conversely, business-to-business (B2B) company sponsors are often in it to market their products and services to other sponsors or for potential partnerships with other sponsors.
As an investment, sponsors are expected to gain returns in several forms. At the very least, a sponsorship can enhance awareness and curiosity about the business, which often translates to increased website traffic.
Drawing attention to the brand boosts worldwide recognition, recall, and reputation. Racing fans will get to know these sponsors and their passion, which could translate into positive perception and enable top-of-mind consideration when they're ready to purchase.
Banking on Formula One's global popularity, some sponsors engage in product licensing. This business agreement lets companies use a team's brand to release custom products. ToyWatch Steel, Oris, and other watch brands have released F1-inspired watch designs, often in limited editions, which drives their prices up.
But sponsors and teams aren't the only ones benefitting from these partnerships. With the involvement of online entertainment and betting sites like Stake, racing enthusiasts also stand to experience better online and offline engagement. So, it's a win-win solution for everyone involved.
Conclusion
The partnership between Alfa Romeo and Stake is a major development in the world of motorsports and highlights the growing significance of gambling sponsorship. As the 2023 Formula 1 season gets underway, fans of both brands will be excited to see how this partnership develops and its impact on the sport.