The Germans have more than made a name for themselves in the automotive industry, with many of their top brands being synonymous with high performance, decadent luxury, and sophisticated styling. Established about two decades after Karl Benz designed his very first automobile, Audi is among the oldest motor brands in the world. More than a century later, the manufacturer has only improved upon its excellence to deliver vehicles that compete for the top spots in almost every segment. Naturally, this expertise and refinement comes at a pretty high MSRP, but there are some very compelling reasons to consider parking one of these prestigious machines in your garage.
Definitely Not Four Stars
Despite the logo, Audis are definitely five-star vehicles. Whether you're on the outside looking enviously in, or on this inside smugly looking out, these machines are truly impressive. Cars are seldom just a means to get from point A to point B. They are an extension of personal identity and, quite often, the first impression you make on strangers. When you pull up in one of these German beauties, you're certainly making a statement about yourself. But it's the interior that truly defines the brand. Stylish to a T, every cabin is a world apart from the hustle and bustle of everyday life. Close the door, and you are whisked away to a land of comfort, technology, and refinement. Whether you're behind the wheel of a sporty RS5 sedan or in the back seats of a Q5 crossover, you will always feel special and pampered.
Perfect For Any Circle
No matter what crowd you move in, there is an Audi out there to suit you. If you're just starting out in the world of adulting, there are more affordable, smaller options like the A3 or Q3, offering enough space for you and your lucky player two to get a taste for the finer things in life without breaking the bank. Those with a few more years under their belt may find the more accommodating A4 or Q5 more appealing, thanks to their larger cabins and cargo holds. With the extra space, you can feel secure knowing that your growing family will always be safe and secure while never feeling like less than the princes and princesses they are. And for those who have already paid their dues, the manufacturer's largest sedans and SUVs like the S8 or Q8 deliver unparalleled spaciousness and luxury. While each model offers more than enough performance to satiate the thrillseeker in most motorists, the R8 Coupe and Spyder are reserved for those whose passion for the road and the brand is as deep as their pockets.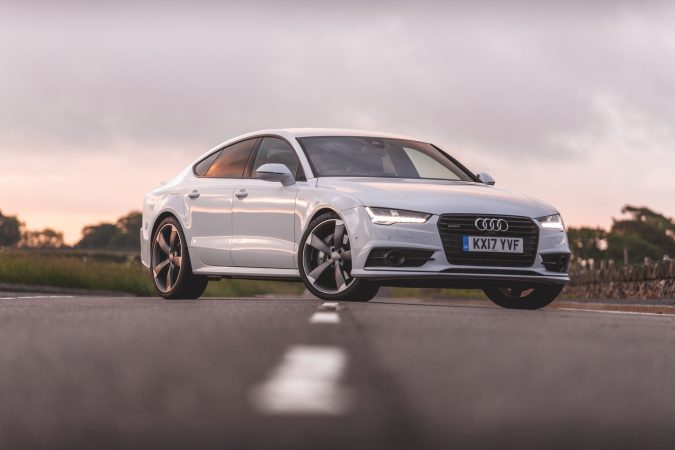 The Quattro Bandwagon
While the majority of Audi models come standard with a front-wheel drivetrain, most offer the catchy quattro all-wheel-drive alternative. When you're spending the kind of money asked for by a premium brand, you are more than entitled to expect your car to deliver some thrills. Generally, RWD rides like those offered by BMW do a better job of this, but the four-ring brand was one of the first names to link AWD with high-performance. And while almost every configuration can benefit from this system, few prove it so clearly as the heavier machines like the RS6 wagon. Large and hefty, you wouldn't be blamed for expecting it to be a little clumsy, but most sport sedans struggle to keep up with the powerful people hauler. Now, Mercedes-Benz and BMW each offer their own form of stylishly named AWD, such as 4Motion and X-Drive, but Audi has all but perfected the system in comparison.
A Techno Round Table
The company's motto says it all – being ahead through technology. But if that isn't enough, all you have to do is climb inside one of these high-tech machines to see what sets them apart from the competition. Even the base models come decked out with modern features that many other brands expect you to pay extra for, including MMI infotainment suites and a veritable smorgasbord of driver-assistance features. Audi is always pushing the boundaries when it comes to new technology, and its e-Tron vehicles are keeping pace with the best examples of electric motoring without abandoning the quality craftsmanship and styling that the brand is renowned for. Of the luxury names, Audi is among those most geared towards the younger generation who appreciate the finer things in life, but are not willing to rest on their laurels.