Giving your car a little personality is what we all do. In fact, as a petrolhead, I'm sure that we all have something that we either have changed or want to change about our cars.
Sometimes the beauty is all in the little details, something subtle that can set off the whole car. For instance, did you know you can improve the look of the registration plates on your car? I'm not talking about the numbers and letters on the plate either, I'm talking about shape, size and cosmetic look of the number plate. By design they look very standard and frankly a little boring. They are very square, lack zest and simply are not something that is appealing to the eye, but Fourdot have set out to change this by offering something altogether more exciting and almost completely customisable to your taste and car.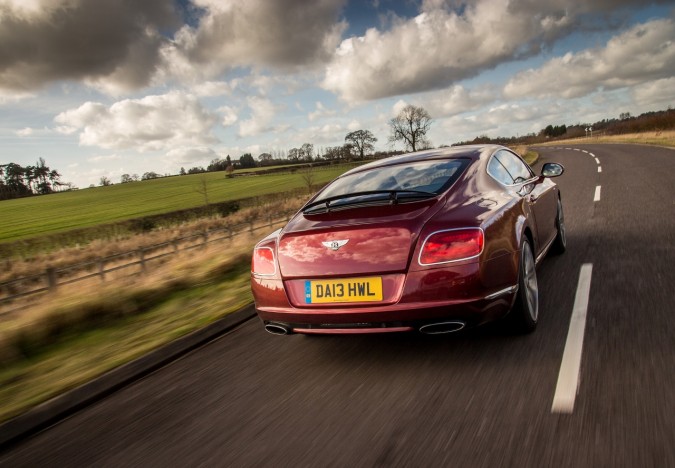 Fourdot Number Plate Designs
Fourdot create bespoke shapes and designs of number plates to help perfect the look that you want for your car. Everything is tailor made, and carefully manufactured with top notch acrylic.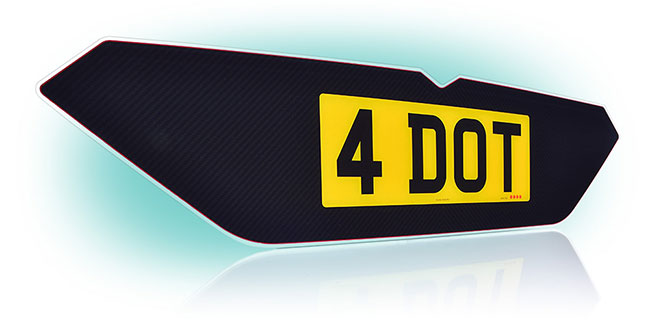 Customising registration plates may inspire doubt for some people, as legality is a common issue among any number plate modifications. But rest assured all the plates that are made by Fourdot comply fully with UK laws regarding registration plates; they have consulted with the UK police and DVLA to ensure complete piece of mind of their customers.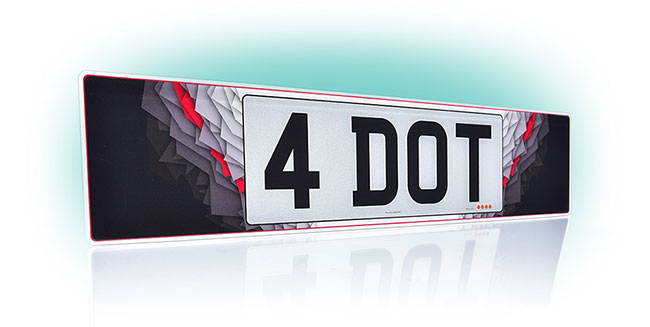 How Do You Buy?
To get your customised number plates you will need to provide documentation (V5C and driving licence or passport), and to make it even easier, they allow online uploads of documents meaning you can order your plates straight away.
Simple Choices
There are three main ranges available for selection, the flagship Signature range, the more simplified Classic range and then the Zero plates. If you want a completely custom look and are not that keen on empty spaces around the number plate, then the elegant Signature range might be the one for you.
The Signature plates are cut to incredible precision based on a 3D scan of your car, in order for it to fit into the vehicle's plate recess perfectly. Almost anything can be customised with the Signature range using Fourdot's online plate designer, take a look for yourself here.
You can add personal artwork, bespoke icons, specify the size and shape of the reflective area and borders, and even change the colour of the background. This ensures that you have the best possible plate that will complement the shape and colour of your car.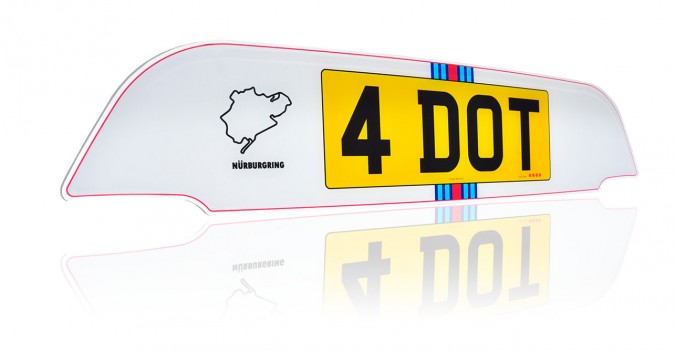 If however you still want to use the standard licence plate size then the Classic range might be more suited for you.  You retain pretty much every feature of the Signature range except that the plate has a fixed dimension giving you a little less space to play with.

Then there's the very minimalistic Zero plates, which are the smallest possible plate that you can attain legally in the UK, sometimes less truly is more.
Every plate is delivered in a quality box and everything you need to fit them is provided.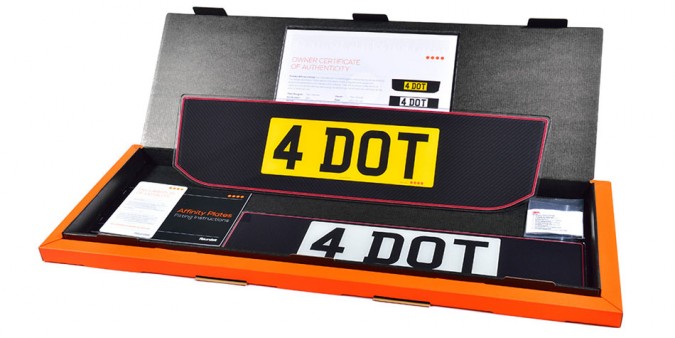 Finishing Touches
You can even purchase a Fourdot gift card to treat a special someone who wants to put the finishing touch to their car. There are virtually endless possibilities that can be thought up by buyers.
This might just be the best way to get a custom plate in the UK; a great offering delivered through a great website resulting in lots of happy Fourdot customers. Take a look at Fourdot's website and you just might find something that tickles your fancy.