Endless hours creating accounts. Only available in local areas. Lack of people on the platform.
We understand your frustration when it comes to the endless hours of admin trying to sell your car. A lot of the time, we need to get rid of our cars quickly because either we're leaving the country, or we are just desperate for an upgrade.
So, hey! Fellow Expat. Have you recently moved to UAE? Need a way to get around?
Or are you a native of UAE and looking to sell your car?
Whatever The Case, That's Where OpenSooq Comes In; Your Very Own Car-Selling Solution In The UAE.
Quick account creation, available across the whole of the UAE, and with millions of people active on the platform every day.
Throughout this guide, we'll take you through every step of selling your second-hand cars in Dubai and UAE on OpenSooq.
Shall we get that car sold now? Let's go!
What Is OpenSooq?
Known for its simplicity and ease of use for users, OpenSooq is compatible with both English and Arabic languages. This makes it super easy and accessible for anyone to sell their car from expats coming to work or study in the country, to natives looking to sell their old cars.
OpenSooq is famous for offering a fantastic range of specific categories on its marketplace, especially for its cars for sale page where you can find an abundance of car listings for you to choose from. With such a large and diverse range of cars for sale, selling or buying your car in Dubai and across the UAE has never been easier.
Let's get you an account!
How To Sell Your Car On OpenSooq – The Step-By-Step Guide
The process of selling your car on OpenSooq is designed with simplicity in mind. So, here's how you do it.
Step 1: Create An Account
The first thing you will need to do is create an account. Visit the OpenSooq website and click on the "Register" button.
From there you will be asked to enter your:
Once created, you can start listing your car for sale. It's as simple as that and takes no time at all.
Step 2: Create A Listing For Used Cars In Dubai
Listing your car on OpenSooq is an easy process. Simply, click on the "Sell" button on the OpenSooq website, and once you've logged in; open the 'Cars' section.
You will be asked to provide detailed information about your car such as:
The make.
The model.
The year.
The mileage..
Other relevant details like the condition.
When providing information about your car, it's important that you are accurate with the details. A complete listing full of details is much more attractive to potential buyers.
What's more, you can take high-quality photos to help sell your car. The better the photo with angles and good lighting, the more likely you are to get a quick and easy sale.
Step 3: Set A Price
Next, you will need to set a price for your car.
If you're not sure what your car is worth, research the market. Have a look at similar vehicles across OpenSooq and other marketplaces to see what similar cars are worth.
Keep in mind, a realistic price will attract more potential buyers – so ensure that your price reflects the condition and mileage of your vehicle.
Step 4: Add Keywords
Keywords help to make buyers' searches more relevant to them. Essentially, they are the words that buyers type into the search bar when they're looking for a new car. In your title and throughout your listing, you should include the terms that you think people are searching for.
If you're completely stuck with what to include as keywords within your listing, here are a few of the popular keywords used throughout the UAE and Dubai:
Cars for sale in Dubai.
Used cars in Dubai.
Used car for sale in UAE.
Used car for sale in Dubai.
Second-hand cars in Dubai.
When you include keywords that are relevant to buyers, your listing will show up higher in the search results. But if you aren't including the right keywords, then you'll find your car listing further down on the search results – which won't result in many listing views or offers.
Step 5: Promote Your Listing
OpenSooq offers various options to promote your used car for sale in UAE and increase its visibility in the marketplace. You can choose to feature your listing, which will place it at the top of the search results, or use the Urgent tag to highlight your ad as an urgent sale.
These promotional options can help you attract more potential buyers and sell your car faster. But often, they may come at an additional cost to you.
Step 6: Connect With Potential Buyers
That's it! You're ready for buyers to come flooding into your messages.
Interested buyers will send you messages, and inquiries, or even call you – so keep a look out for your notifications.
The best sales happen to those who respond to their messages and provide the most up-to-date information about their cars.
If a buyer wants to view your car before they purchase it, you can schedule appointments for viewings and even test drives.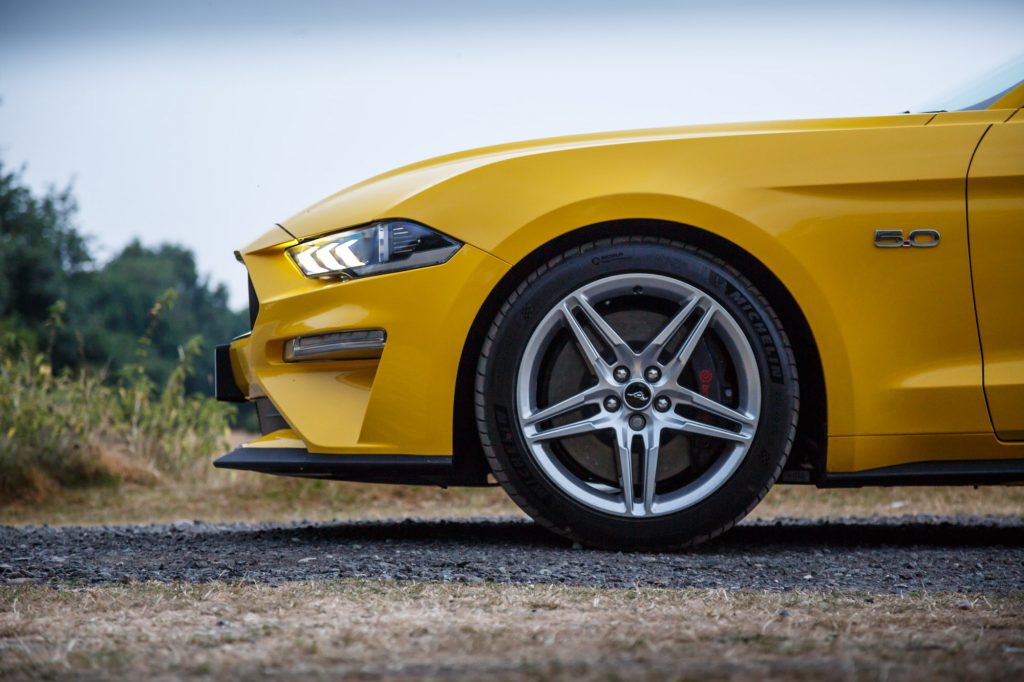 Step 7: Negotiate And Finalize The Sale
Be prepared to negotiate the price and other terms with potential buyers to reach a mutually agreed-upon sale price. Remember, if you don't like the price someone is offering – communicate why you think it is worth more and get them to pay you what you deserve.
Once you have finally agreed on a price, complete the necessary paperwork including the transfer of ownership and registration of the car.
Step 8: Enjoy Your Selling Experience
OpenSooq is known for its ability to provide a safe and secure space for sellers and buyers of cars and other products. With features such as user verification and secure messaging software – your data has never been safer.
In the modern age, we're constantly worrying about whether buyers or sellers are scamming us or just wasting our time. By verifying who uses its platform, OpenSooq can efficiently screen who is buying and selling on the site and remove any potential scammers before they do any harm.
What Are The Advantages Of OpenSooq?
Other than the easy step-by-step process of creating a profile, listing, and communicating with your buyers, OpenSooq has a whole list of huge advantages. It has never been easier to set listings for used cars for sale in Dubai. We even have listings for brand-new cars if that's what you fancy. Whether you're looking to sell independently, or looking to buy from a car showroom – you have all of the options via the Cars for Sale page.
One of the biggest advantages is that there are no commissions or hidden fees involved. You can list your car for sale and connect directly with potential buyers without any additional costs.
Why should you have to pay extra fees for selling your car, giving you less money in the process? At OpenSooq, we think the same thing.
This makes it a cost-effective option for expats who may be on a budget or looking to maximize their profits from selling their car.
Why Choose OpenSooq For Selling Your Car In Dubai?
If you're still not convinced by OpenSooq, perhaps the following reasons will change your mind and get you to start creating your listings before you miss out on an easy and hassle-free car sale.
English Content And Support For Ex.pats
OpenSooq supports both English and Arabic languages. You don't have to be fluent in either of the languages, making it easy to communicate with any buyer or seller in the marketplace.
Cars For Sale
OpenSooq has a dedicated used cars for sale page and even brand new cars in UAE, providing a wide range of options for buyers and sellers alike. You can find any car that you wish. Just select the car's make and model, the year that it was manufactured, and even the mileage or color. We have cars for sale from budget-friendly or exotic to new or used, available include:
Nissan.
Toyota.
Mercedes Benz.
Lexus.
Hyundai.
Kai.
Chevrolet.
Ford.
Mitsubishi.
BMW.
Land Rover.
Honda.
It's your choice. Any car whether cheap or fancy, you can find on OpenSooq, no matter where you are in UAE.
No Commission Or Hidden Fees
OpenSooq does not charge any commissions or hidden fees for selling your car on its platform. This means you can sell your car without incurring any additional costs, allowing you to keep all the money you deserve.
Expert Sales Team And Office In UAE
OpenSooq has an office in the UAE dedicated to helping you with your listing. Our sales team will help you with promoting your ad and the customer care team will help you solve any problems you encounter on the site at any stage. So, if you have any problems, call, email, or message! Whatever the form of contact, the team is here to help.
Presence In UAE
OpenSooq operates all over the UAE, so wherever you are there will be buyers and sellers available. This makes it so much easier to get what you need. Covering all cities in the UAE, we can help you solve your car-selling troubles.
Car Shops
Not only are there many cars to buy and sell independently, OpenSooq also offers the opportunity to visit your local car showroom. Simply, navigate to the OpenSooq homepage and find the car shops page, where you will find a range of top car shops that are available in your area. Also, you will be able to select the type of car you are looking for as well as many filters that help you find the car you want.
A Brief Summary
Selling your car in the UAE and Dubai has never been easier. So, stop stressing about how you're going to get rid of your car before leaving the country, or how you can upgrade quickly if that's what you need. Now, it's more simple than ever.
An English and Arabic language offering combined with dedicated cars for sale page makes it super simple to create well-crafted listings and receive offers seamlessly.
With no commission or hidden fees, an expert sales team, and buyers throughout UAE, OpenSooq is the place to go for all your car buying and selling needs.
Gone are the days of waiting anxiously to receive an offer on an ad you don't even know is performing well. We're here to help!
So why wait?
Get started today!