Renault has outlined its vision for the future of Formula 1. It includes a greater connection with spectators. It has presented it at Auto Shanghai 2017 in the form of the R.S. 2027 Vision. It features the C-shaped lighting signature, a now familiar hallmark of Renault's road vehicles.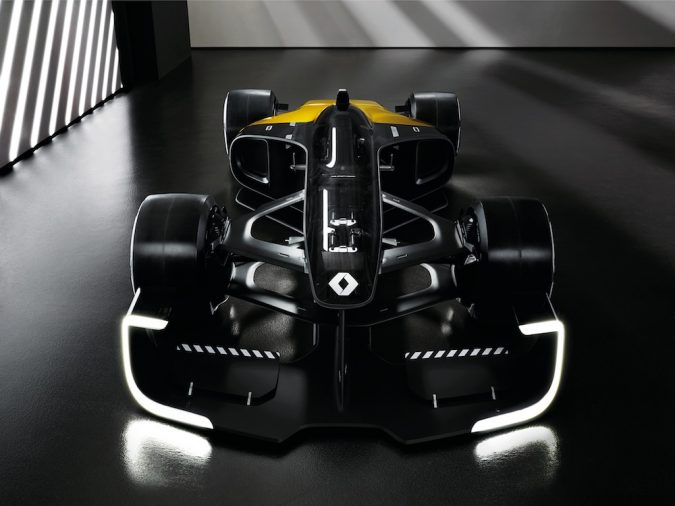 R.S. 2027 Vision
Among the concepts put forward are a transparent cockpit and a transparent helmet. These would allow drivers to be seen in the heat of the action and place them at the heart of the sport. Another interesting idea is for fans to be able to view the telemetry data of their favourite driver. Following this data in real time would certainly add another dimension to spectating. Renault has also suggested active LED lighting incorporated into the wheels and moving aerodynamic parts, such as the car's active wings. Some of it could genuinely enhance enjoyment and fans' connection with Formula 1. However, Renault should probably be cautious about heading too far towards gimmicks
Future Of Formula 1 In The Cockpit
Renault also looked to the future of Formula 1 for drivers themselves. The safety record in Formula 1 has improved dramatically over the decades. Nonetheless, we would surely all agree there is always room for more. An ultra-resistant polycarbonate cockpit canopy would protect against impact. Should an accident occur, an autonomous mode could be automatically activated. They also want ultra-high-performance racing. This will mean four-wheel drive, four-wheel steering and very high-energy density batteries. The batteries would last much longer than current ones and lead the way to a more environmentally-friendly Formula 1. F1 enthusiasts are not exactly well-known for caring deeply about the environment. But manufacturers are increasingly looking to make their cars more environmentally efficient. Renault wants to see the fuel tank capacity halved in the space of 10 years, plus a full-electric mode for use along the pit lane.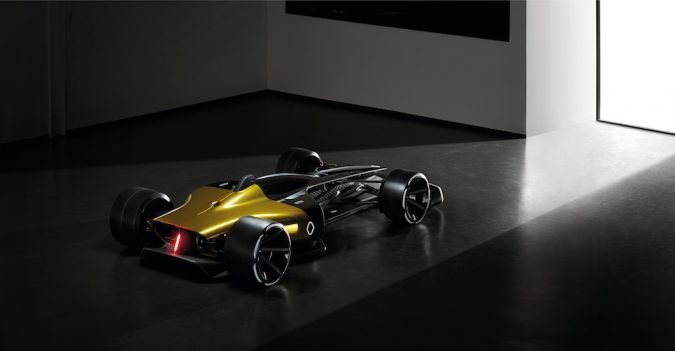 Renault's Chinese Popularity Continues
Renault also presented its flagship model, the Espace, at Auto Shanghai. The Espace is due to go on sale in China during the second half of the year. It will complete the crossover line-up in the country. Additionally, Renault presented upgrades on the Kadjar range. The Kadjar is their core range crossover model in China. The upgrades add a new engine and give an equipment upgrade.
The product offensive from Renault is proving popular in China. At the start of the year, Renault was voted 'Best Foreign Brand' and Dongfeng Renault Automotive Company (DRAC) was named 'Best Automobile Manufacturer in a Joint Venture' for new vehicle quality.