In the car world, it's hard to find anything that says purebred road-legal racer than Porsche's 911 GT3. But with that in mind, it can be hard to find any set of tires worthy of Stuttgart's finest. But it looks like Goodyear is up to the task. They're proud to announce that its Eagle F1 SuperSport R has now been homologated as original equipment for the 911 GT3.
This is the very latest, which is thus the sportiest and fastest 911 GT3, mind you. The Eagle F1 SuperSport range has been the pinnacle of what Goodyear can do for ultimate performance. More specifically, Goodyear classes these tires as "ultra-ultra high performance", or UUHP. Three variants of it exist, the SuperSport, the aforementioned SuperSport R, and the racier SuperSport RS.
The Best Tyres For All Speedy Occassions
Speaking more about this, Hans Vrijsen, Managing Director of Goodyear Original Equipment said:
Goodyear's experience in Motorsport has played an important role in our UUHP tire development. The Goodyear Eagle F1 SuperSport range is designed to enhance the handling characteristics of the highest performing cars on the roads today, as well as being developed for exciting future projects in vehicle manufacturer's development pipelines.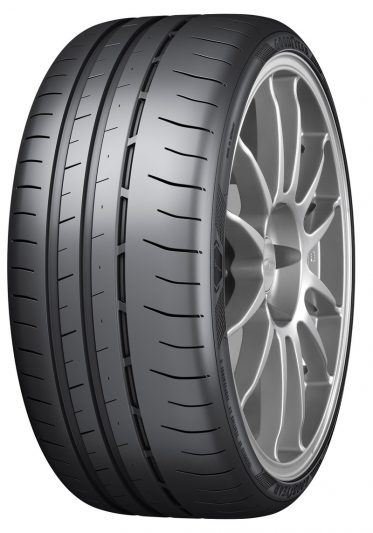 Indeed, these Eagle F1 SuperSport Rs have a lot to boast about. They are able to provide excellent grip levels and steering precision, either on or off the track. As for traction, this is enhanced further thanks to the use of a high friction compound that provides added grip in the dry. This only works to amplify its capabilities once you toss it into a corner.
Great handling characteristics are assured by bridges in the tread pattern's inner grooves. This helps to reduce the deformation of tread blocks under extreme cornering speeds and forces. The tire's overall footprint has been optimized as well, for a more consistent distribution of pressure. Altogether, steering precision and feedback are upped to a new level.
The Perfect Shoes For Porsche's New 911
Adding a bit more juicy details, Hans Vrijsen added:
The SuperSport R features innovative technologies and compounds that satisfy the most demanding requirements for braking distances and lap times, while also delivering the more immersive elements of the driving experience. This makes the SuperSport R a perfect fit for the Porsche 911 GT3.
Goodyear's Eagle F1 SuperSport R is fitted onto the new 911 GT3 in sizes 255/35ZR20 up front, and 315/30ZR21 in the rear. Suffice to say, we sure wish for a chance to test these out in person. Just give us the keys to the new 911 GT3, some Goodyear SuperSport rubber, a full lap of the Nürburgring, and we'll be happy.