For many rookie photographers, one of the most overlooked (yet crucial) accessories for your camera is that long, three-legged pole that you mount your camera onto. Yes, tripods aren't usually acquired with as much consideration as the cameras themselves, but we should change that. And just to prove how crucial a good tripod can be, the GorillaPod 3K PRO is here to show you what it can do.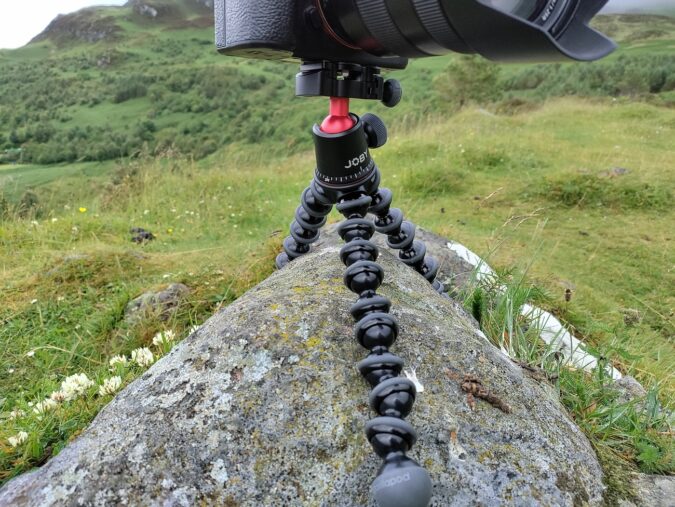 At a glance, you'd be forgiven for mistaking the GorillaPod as some sort of toy and passing it off as a gimmick. However, its peculiar beads-like tripod legs can afford any photographer the added versatility of mounting a camera on practically anything. Are you tired of having to find some piece of solid, flat, and spaced-out ground just to fold out a regular old tripod onto? Well, GorillaPod says otherwise.
Breaking Down The Details
First off, let's go over the finer details of the GorillaPod 3K PRO, starting with the name. Made by the folks at Joby, that 3K in the name denotes that you're able to mount 3kg worth of cameras and other accessories on top of it. That should be plenty fine for most high-end mirrorless cameras. In our case, we installed our trusty Sony A7iii on it, which fits like a glove. Oh, and it's got a metal body, too.
That's where its PRO moniker comes in, which is made primarily for larger, heavier, and professional-grade cameras. Much of the GorillaPod 3K PRO is made from machined, CNC aluminium, which feels like it could take a beating and a half. This includes those ball sockets – much more on it later. If your pockets aren't as deep, Joby does make a cheaper and lighter plastic variant of the GorillaPod.
Understandably, that one can't easily mount meatier cameras, nor would they be as robust. But hey, it's an option, if you ever need it. Anyway, let's head back to those sockets, of which there are 27 of them on the GorillaPod 3K PRO – 9 on each leg. Every individual socket is finished to a high degree, and features soft TPE rings around the machined aluminium sockets, to ensure optimal grip.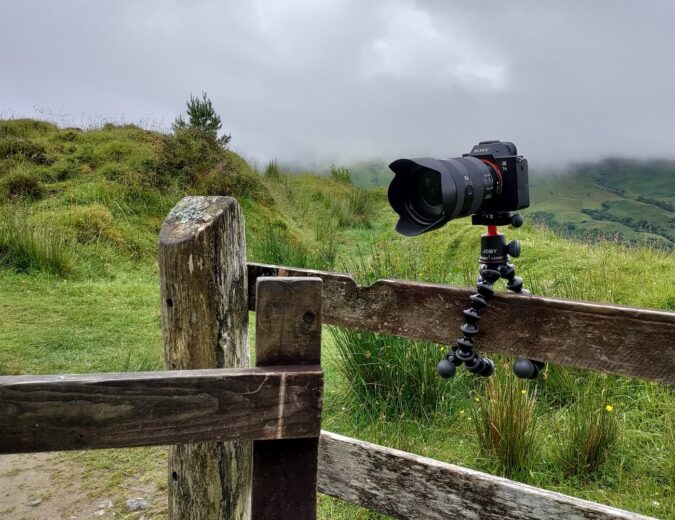 At the very top of the GorillaPod 3K PRO, there's an Arca Swiss mounting plate. This should make it far easier to quickly swap out your camera from the GorillaPods if you need to mount it elsewhere in a pinch. After all, the Arca Swiss is compatible with most cameras and tripods out there. Then, you'd also get a pretty neat Ballhead, where you can readily pivot and orientate the camera by 90 degrees.
Abundance Of Versatility On-The-Go
So then, what's this whole GorillaPods thing about, then? Well, with those sockets, the goal here is to provide added versatility as far as mounting points for a camera go. When using a traditional tripod, you'd typically need 3 things… A flat and even ground, one that's firm and solid, and has more than enough space for the legs to stretch out. This often limits where you can place a tripod.
The GorillaPod 3K Pro solves this by letting you twist, turn, and loop the legs in any shape that it'll be able to bend to. This way, and instead of just placing your tripod on the floor, you could instead have it looped around a branch. Or, perhaps have it dangle from a railing, sign post, fence – you name it. Otherwise, it'll function just as well as a regular tripod, by keeping it upright.
The critical disadvantage of this design – and I'm sure it may be a dealbreaker for some – is the fact that the GorillaPod 3K PRO is quite short. In other words, you can't adjust the height to have it as tall as a conventional tripod might be. At the most, you're only getting a few inches of clearance from the ground. So, if you need to shoot images up high, you'll have to get creative with their placement.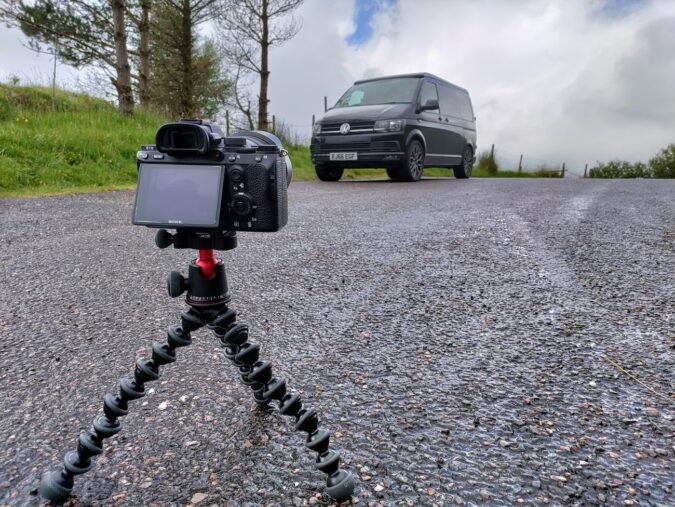 I've typically kept it mounted atop tall and steady objects to compensate for the height, such as on a fence. If you're just using the GorillaPods as your main tripod, then you'll just have to get used to the way you'll be setting up tripods from now on. The idea of a stubby, short, but also easy-to-mount and endlessly versatile tripod is both a huge plus. And in some ways, an odd disadvantage.
Changing The Tripod Game
Regardless, the extra versatility is most welcomed if you're seeking more creativity from your shots. Speaking from our experiences while shooting cars, we'd bring along the GorillaPod as a secondary tripod. On most occasions, we'd rely on a conventional tripod. But with the GorillaPod 3K PRO, we're able to experiment with new angles, styles, and shots that we've never thought of before, which is great for creativity.
Especially, not with a traditional tripod. For example, the GorillaPods are low enough that we could capture low-to-the-ground shots like a snap of the wheels or the underbody of a car. Then, there are the low-angle shots that you might've glanced at while reading up some of our car reviews. And, if we do need to capture something from a higher angle, we'd just find a railing, and loop it on there.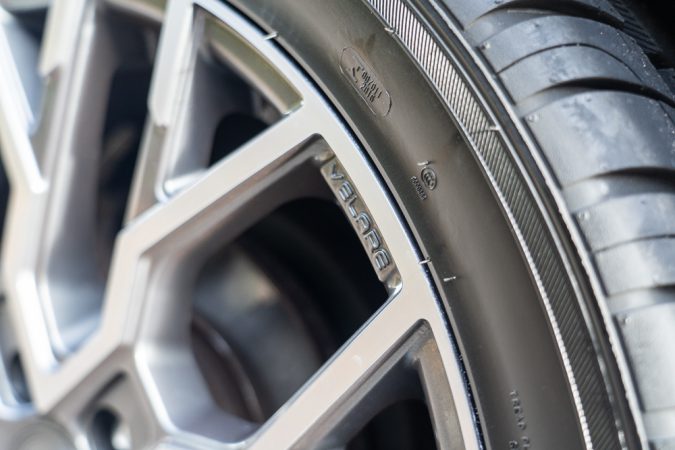 Thus, granting us the same height and stability (this is assuming that the object you're sticking it to is as steady) as a normal tripod, in a pinch. So, while you do lose the ability to easily set up a sturdy and tall tripod on the ground, the GorillaPods offer you the flexibility of mounting your camera in harder-to-reach places. Or, when a flat surface isn't as readily available to put a vast tripod onto.
Moreover, you could be more creative at removing any shake or blur, and capture more sharpness in your photos. That's especially for night-time shots and longer exposures. As we mentioned earlier, it can sometimes be tough if you only have a regular tripod. Maybe the ground isn't flat, or you lack space to stretch it. But find a solid railing, and the GorillaPods can keep itself steady, right quick.
The One Tripod To Rule Them All?
Another benefit of the GorillaPod 3K PRO and its petite form factor is that you can more easily carry it around with you. As such, it's a godsend if you're going on a trip or a quick photoshoot. But, would rather not have to lug around a huge backpack. Speaking of, on-the-go content creators or vloggers should certainly count the GorillaPods as a must-have. Setting it up takes little to no time at all.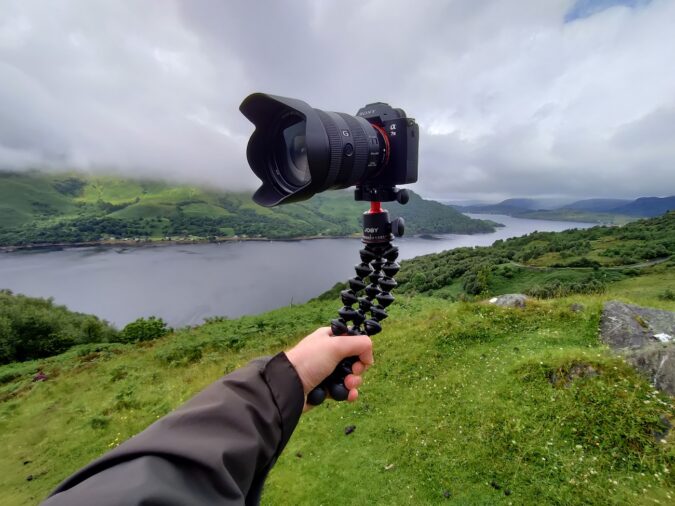 That way, you know that there's not a viral-worthy moment in the world that you could miss. And, if you fold the legs together, it's just as cosy to cup it with your hand and use it as a grip. At £169.95, it doesn't come cheap (though as of writing, you can get it for just £99.00). Still, for all the versatility as well as conveniences that it offers, I dare say that it's well worth adding to your camera bag.