Back in the good old days, I remember when jumper cables, power banks, and battery chargers were all distinct accessories that no one could've imagined combining into one. These days, however, you can find all-in-one devices aplenty on store shelves practically anywhere. But perhaps, they're not as powerful or as capable as GC's PowerBoost, when it comes to managing all three with elegance.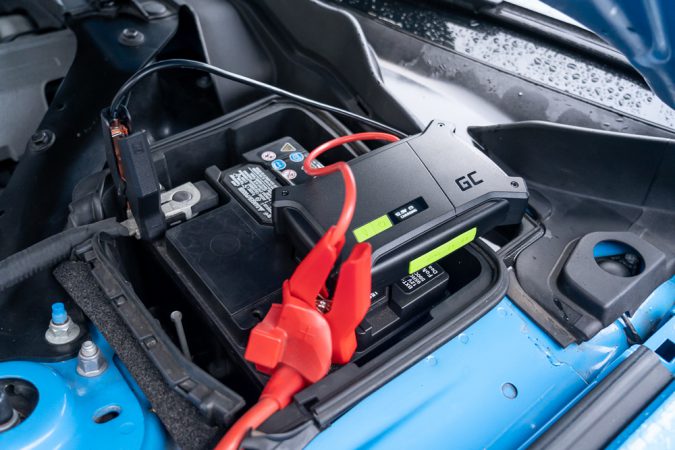 It's as much of a multi-tool as it can be as far as electricity is concerned. The PowerBoost could jump-start your car's batteries, keep it charged up when not in use, and behave as a humungous power bank for your mobile gadgets. This may very well be the very best of the all-in-one jump-starter and battery combo that we've seen just yet. Unsurprisingly, it earns a permanent place in my car.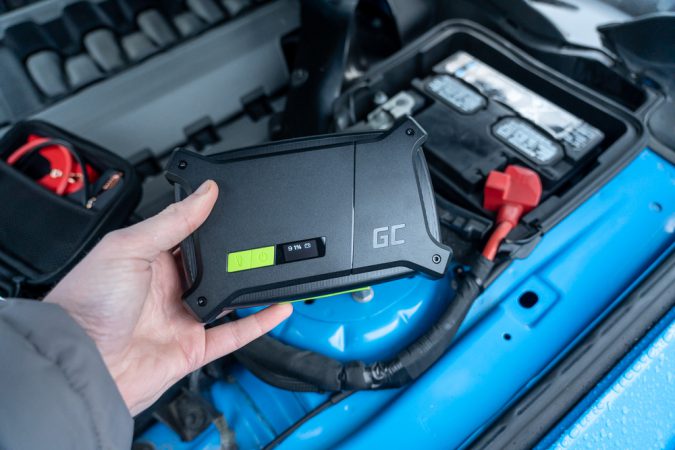 Going around the unit, there's a small, but visible enough screen at the top of the PowerBoost. Once you've plugged it into your car's battery and have turned it on, it'll quickly run through and provide a readout of your voltage readings. A handy little prompt appears on the display once it's ready and waiting for you to try and jump your car.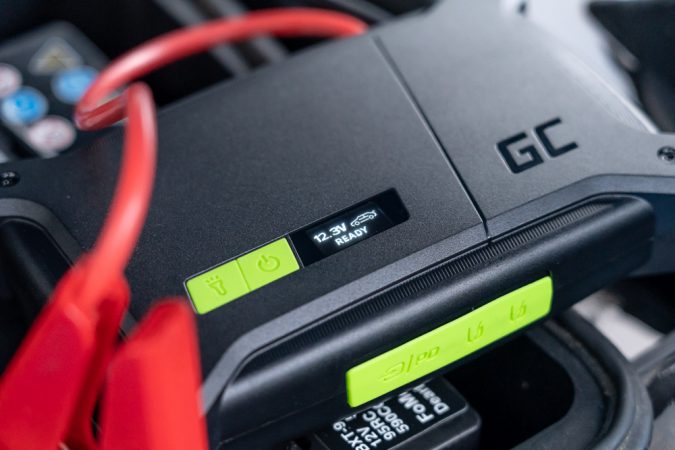 Jump N' Charge
The GC PowerBoost is kitted with a mighty 2,000A peak output current. This is one of the highest I've seen, and could readily handle petrol engines up to 8-litres in displacement. Alternatively, 6-litres for diesel engines. This makes it suitable not just for cars, but also SUVs, smaller commercial vehicles like vans and lorries, RVs, or even boats. Yet, it could still perform up to 30 jump-starts in a single charge.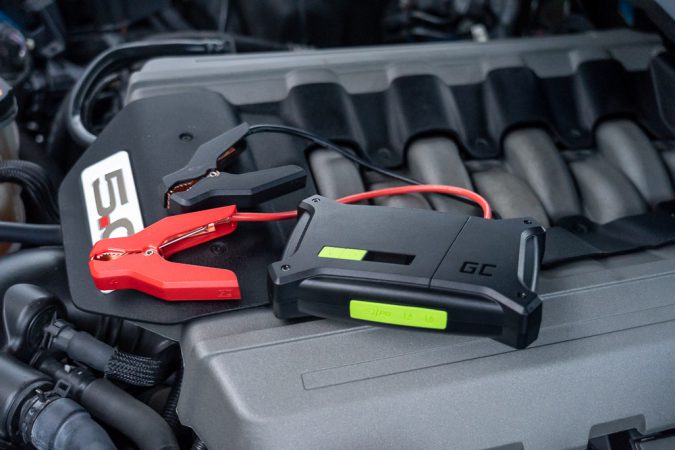 Another standout feature of the GC PowerBoost is its ability to charge up your car's 12V battery. If your battery is nearly depleted, you can allow the jump pack to charge your 12v battery over a period of time. This helps to boost the battery's voltage to a bare minimum to drive on it safely. When you need to, GC's PowerBoost could be topped up right quick with USB-C, for another jump-start or an additional charge.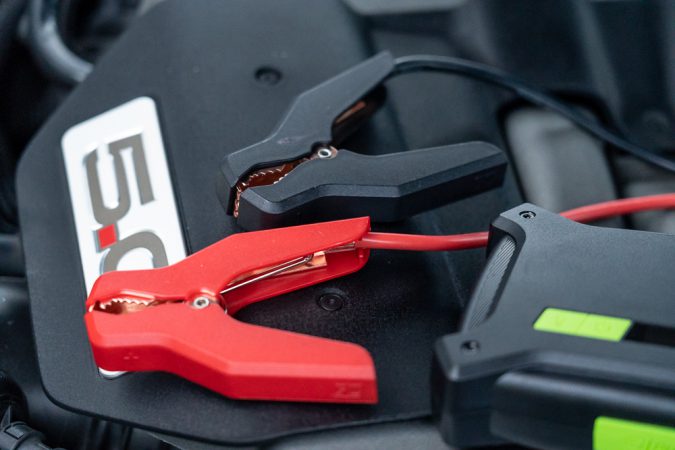 To make this process as safe as possible, there is a wide variety of safety features built-in. These include:
Short-circuit protection
Protection against reverse polarity through the clamps
Low self-discharge rate
Protection against overcharging and deep discharges
Reverse charging protection
Automated temperature control
Spark protection on the clamps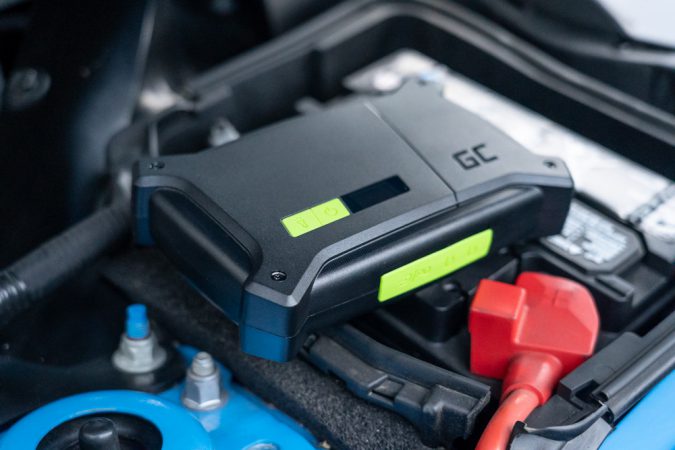 Or, Charge Up Your Laptop
Away from your car, the GC PowerBoost could instead double as a regular power bank. That USB-C port is bi-directional and could handle charging out, as well. Keeping a power-hungry laptop – such as a MacBook Pro or an equivalent workstation-grade notebook – running when you're working on the go is made effortless. Plug a phone into it, and the PowerBoost supports fast charging, too.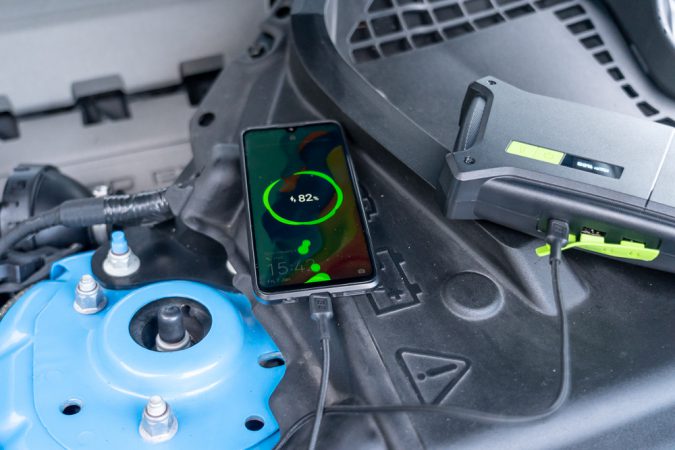 Compared to most power banks and their 2A/5V charging, the PowerBoost is capable of charging up to 3A/20V at a time, delivering a whopping 60W of power. There are a couple more supplementary USB-A ports to plug in additional devices. These too can handle 4A/5V charging to keep your phone filled up rapidly in a pinch. In the box, you get a robust hard-shell case, but it's not like you'll need it.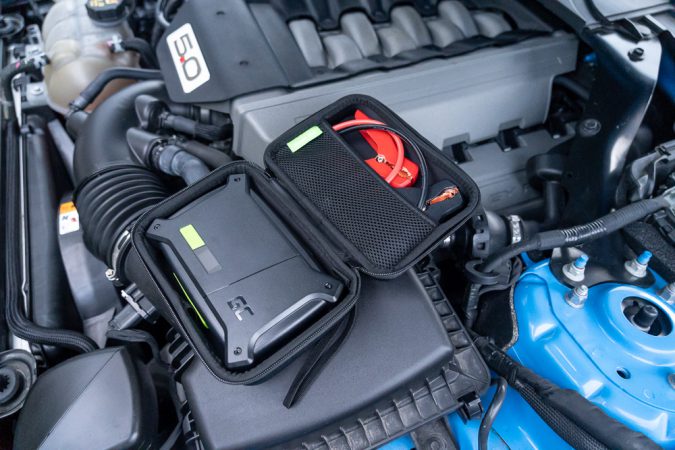 The GC PowerBoost itself is exceptionally well-built and could take on use and abuse without issue. A selection of bright green flaps protects all your ports. Thus, IP64 dust and water resistance. Oh, and you get a high-powered 500-lumen torch. This is incredibly useful for pitch-black jump-starts in the dead of night. A £160 asking price isn't so steep anymore once you consider what it can do.