Going to Iceand? Looking for an incredible place to base yourself? Look no further than Grimsnes Lodge. Based in the southwest of Iceland, this country house is perfectly located to reach some of the great sights, and a great place to spot the Northern Lights. To top it off, the lodge is beautifully presented inside and out.
Everything You Need and More
We spent two nights at Grimsnes Lodge during our stay in Iceland and could not have wished for a better home from home. The lodge is decorated to a very high standard; as you walk through the front door you're greeted with an open-plan kitchen, dining room and lounge. This is a really social space – great for groups, but still perfect for a cosy night in for two.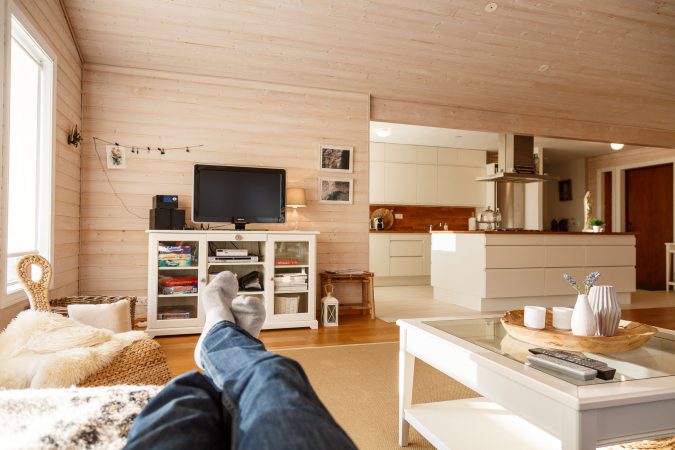 There are a lot of lovely touches throughout the lodge to create a really homely feel. The lodge definitely isn't just another holiday let – it's entirely wrapped by decking, so you can literally walk all the way around. It opens up at the rear, so you could enjoy a summer sunset or watch for the Northern Lights. There's even a BBQ set up ready.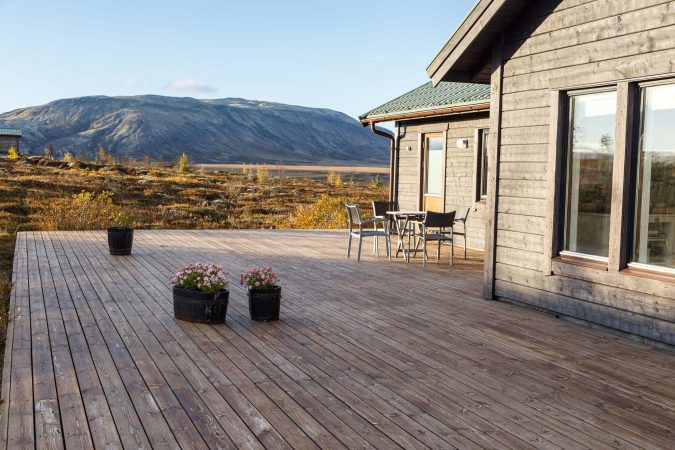 Grimsnes lodge is fully kitted out with everything you could possibly need during your stay. From bedding and towels to toasters and blenders – and an oven I wanted to pack in my suitcase and bring home with me; unfortunately a tad too large.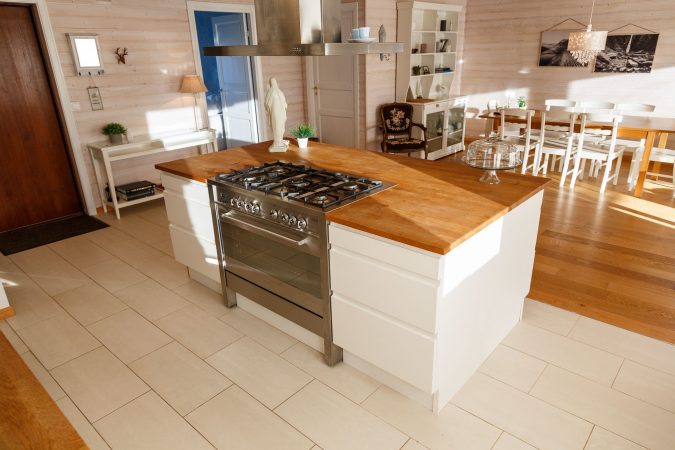 Sit Back and Watch the Show
The Aurora Borealis are by no means a guarantee during any visit to Iceland, but conditions permitting Grimsnes Lodge offers the perfect view. We were lucky enough to see the lights a few times during our stay, but the night we spent at Grimsnes watching them was by far the most enjoyable. Instead of having to drive or walk anywhere with all our equipment we could just throw a coat on and step out on to the decking.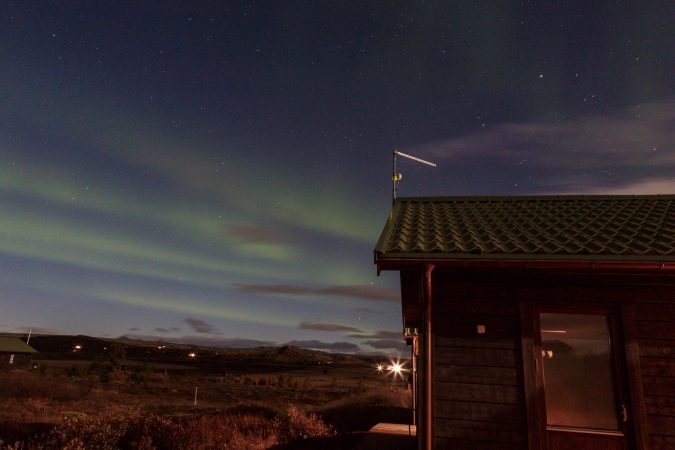 You can easily wander around the lodge if you want to get a different angle, and you can pop inside to warm up for a few minutes.
Grimsnes Lodge – Perfect Location
Based in the Golden Circle in the southwest of Iceland, Grimsnes Lodge is five minutes away from Kerið Crater. It's within driving distance of the Geysir; Gulfoss; a number of hot spring locations; Þingvellir National Park, and plenty of other breathtaking locations for sightseeing and hiking. It's also only an hour from Reykjavik – we even took a drive to the crashed DC plane on the black beach at Sólheimasandur as well. For a visit to south and mid Iceland, Grimsnes is a great base location for sightseeing.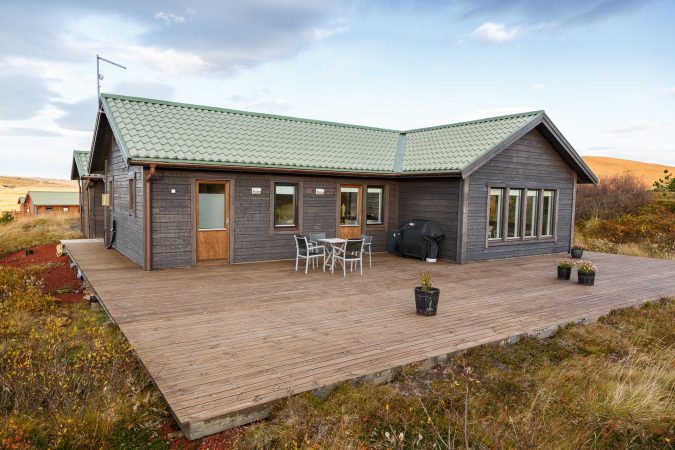 Gallery