The Growatt VITA 550 is the brainchild of Growatt, a global leader in residential solar energy solutions. With over 12 years of experience and over 3 million satisfied customers, Growatt is a name synonymous with quality and reliability. Their expertise stretches across PV inverters, energy storage, EV chargers, and energy management systems, affirming their standing in the solar field.
Longevity at its Best: The LiFePO4 (LFP) Battery
At the heart of the VITA 550 is its long-lasting LiFePO4 (LFP) battery, designed to go beyond the ordinary. With over 3000 life cycles, it promises to deliver reliable power for more than 10 years, setting it apart in the solar generator market.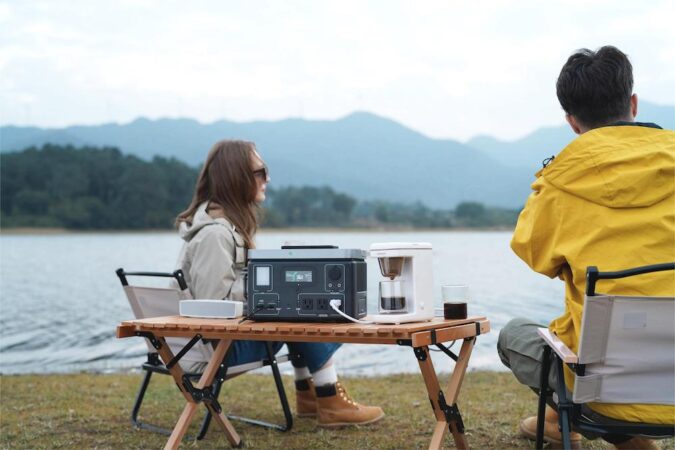 Charging at the Speed of Life
Never miss a moment with the VITA 550's fast-charging feature. Its bidirectional inverter technology enables wall charging in just 1.8 hours, while its 99% MPPT efficiency allows for solar charging in approximately 2.5 hours. The wider input voltage range further ensures compatibility with a broad spectrum of solar panels.
Versatility at Your Fingertips: The All-In-One Power Hub
With its 11 diverse outlets, the VITA 550 proves to be a versatile power hub. Whether you're powering a portable fridge, charging your phone, or fueling a DSLR camera, this power station has you covered. From AC and DC outlets to USB A and C ports and a wireless charging pad, the VITA 550 caters to all your power needs.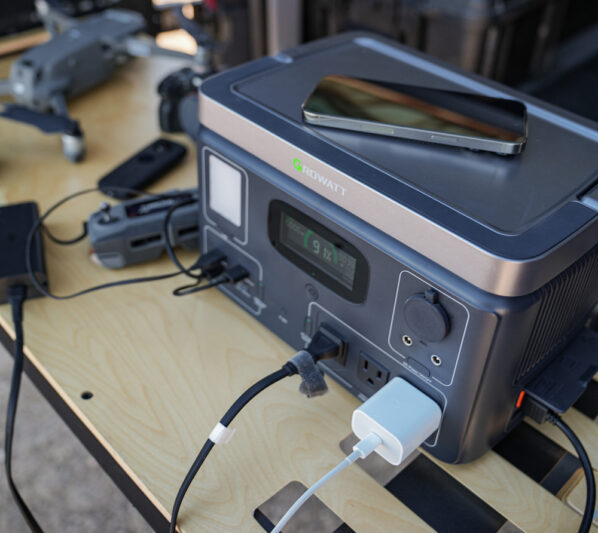 User-Friendly Control: The Smart APP
Take control of your power needs with the VITA 550's smart APP. This intuitive feature allows you to manage the power station with ease, offering seamless operation from your device.
Robust Capacity and Protection: Safe Power, Anywhere
Packing a punch with a 538Wh capacity and 600W output, the VITA 550 can handle diverse power demands. Its BMS ensures multiple layers of protection for peace of mind, making it a reliable companion for your adventures.
Expand Your Power Horizons
The VITA 550 is not a standalone power solution; it's a gateway to greater possibilities. With its multi-unit expansion feature and compatibility with solar panels, you can broaden your power horizons effortlessly.
Conclusion: Compact Size, Big Possibilities
In conclusion, the Growatt VITA 550 is more than just a portable power station; it's a reliable partner that brings the comfort of home to the great outdoors. If you're looking for a compact, versatile, and high-capacity power solution, the VITA 550 is a strong contender.
Check out the Growatt VITA 550 on their official website here. With the VITA 550, Growatt truly embodies its slogan: Compact Size, Big Possibilities.
Prime Day sale: July 11-12, direct $130 off, apply GroVita550 to get an extra $30 off.