In the past 80 years since its foundation, Hankook has evolved and grown to become the 7th-largest tyre maker in the world. Every year, more than 102-million tyres roll out of its factories, gracing cars with some of the best automotive running shoes. Hankook's tyres have been fitted to championship-winning touring cars, as well as hardy 4×4 off-roaders. But what about the Hankook Ventus S1 evo3 SUV tyre?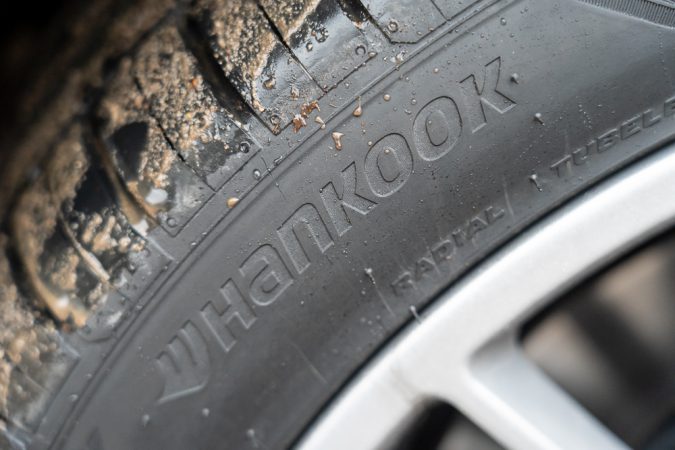 Hankook's newest set of Ventus S1 evo3 rubber boots are keen to be the top picks for your next tyre shopping trip. So, are they good enough?
What Are Hankook's Ventus S1 evo3 SUV Tyres All About?
If you've been here on Motor Verso for a little while (thanks for sticking around!), then you may have remembered that we've done a long-term review on a similar tyre. Specifically, the earlier Hankook Ventus S1 evo, which is sort of the predecessor to these evo3 tyres. Given our experience with those sets of tyres, it'll be interesting to see how much Hankook's improved over the older generation.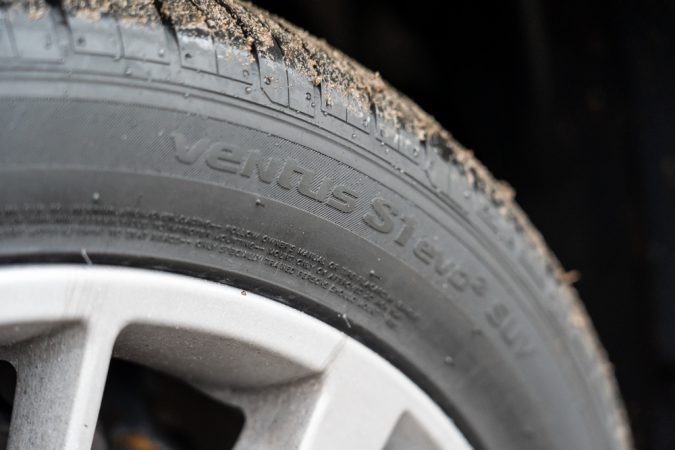 Granted, we fitted those evo-spec tyres to a plucky little Fiesta last time. It's a stark contrast from the colossal and heavy Range Rover Sport we're going to be testing the evo3 tyres on. If you've forgotten, our takeaway from those earlier Ventus S1 evo rubber were fairly positive. We've concluded they'd be fantastic grand touring or long-distance cruising tyres, especially so for the price.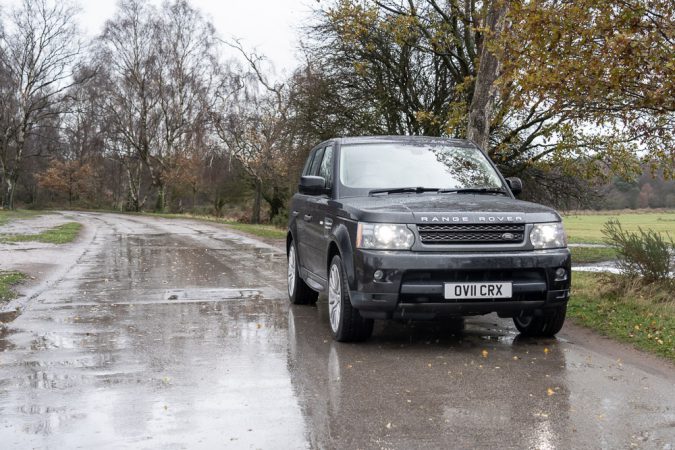 They were rather soft compound tyres, which subsequently, made them very capable of soaking up the bumps. Moreover, the Gen-1 evo tyres were quiet, producing minimal tyre roar and road noise, which added to the overall impressive comfort credentials. Yet, our test Fiesta didn't succumb to the pitfall of any comfort-focused tyre – performance. They, on the other hand, worked a treat.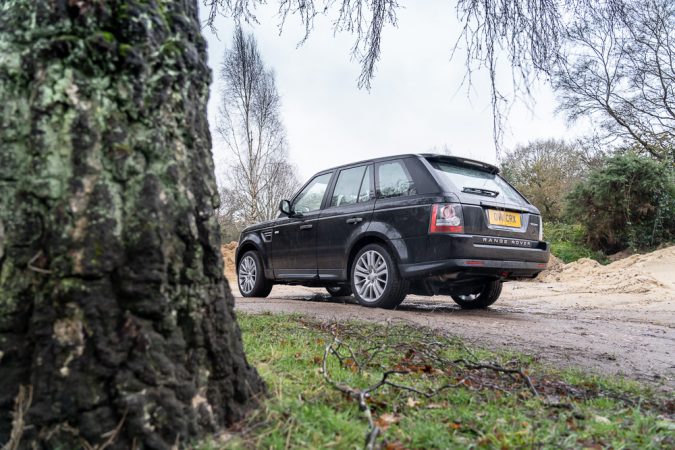 On the road, the Ventus S1 evo ensured that our cutesy Fiesta remained poised. At speed, they were skilled at cornering performance, while also doling out respectable stopping power. On top of that, they're long-lasting, with relatively slow treadwear compared to their rivals. As such, we do wonder if our high praise of the evo will carry on to the refined evo3, once fitted to a heavier rolling testbed.
How Will We Test The Hankook Ventus S1 evo3 SUV Tyres?
As mentioned, our tests will be done on a Range Rover Sport. To be precise, a handsome 2011 model with a 3.0-litre diesel V6 motor. This set-up is a great test of durability for the tyres. For starters, its outright mass is a somewhat worst-case scenario for the evo3, having to haul around a curb weight well over 2,000kg. If the Ventus S1 evo3 can endure this, then it'll work beautifully on most cars.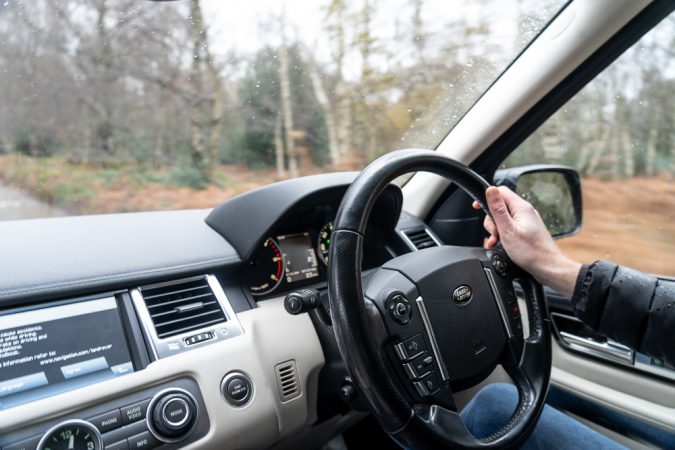 The engine too, with its abundance of low-down diesel torque, will be a great variable to see how it wears and performs on the limit. The particular variant and model code for these Ventus S1 evo3 is the 'K127'. As for size, it's a meaty 275/40/20 sized set of rubber for the Range Rover. The Ventus S1 evo3 here has been load-rated for SUVs, or a similar class of vehicle, and are made as summer tyres.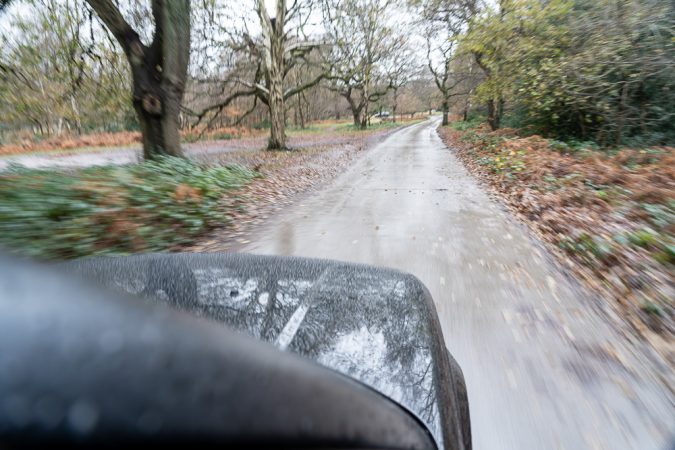 As I'm writing this here, our long-term tyre test on Hankook's Ventus S1 evo3 has already begun. While they are summer tyres, alas, we got these in a bit too late for its first outing. Thus, its initial run of the gauntlet will be a baptism of fire of sorts. Cold weather is gradually setting in, as the frost is steadily building up. These are likely some of the most challenging tests that we can throw at it.
What Are The Key Features Of The Hankook Ventus S1 evo3?
Now, before you glance at my initial impressions of how they perform, it's worth taking a close look at what Hankook's engineers have done to construct it. So, what is it that makes the Ventus S1 evo3 so special in the first place? While much of it shares similarities with the older S1 evo tyres, there are subtle changes and improvements. That's if you know exactly where to spot them.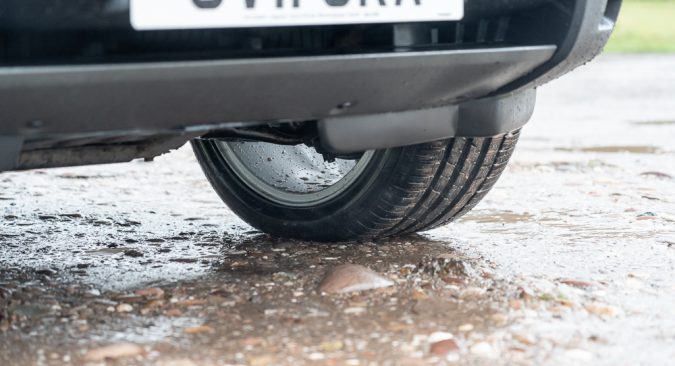 The goal with the Ventus S1 evo3 K127 is to bring top-notch all-around performance for luxury SUVs. This includes providing great stopping distance, being durable treadwear-wise, and performing well both in dry and wet conditions. Not to mention, following the footsteps of the Gen-1 evo tyres at ensuring a comfortable ride, low road-noise, and a pleasant driving experience. All very lofty ambitions.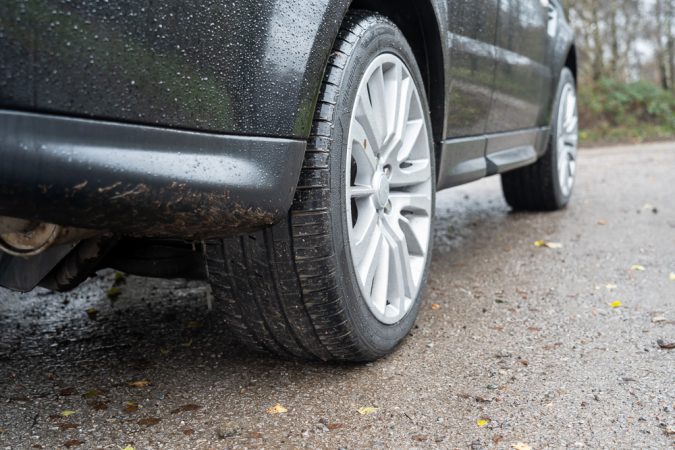 Here's just a quick round-up of its highlights, and how technology plays a heavy hand in achieving Hankook's visions:
1. Interlocking Tread Grooves – Improved Wet-Surface Performance
Among the most noticeable traits of the Ventus S1 evo3 tyres can be spotted if you look closely. You might notice the use of interlocking grooves in the tread patterns. Ordinarily, you'll find straight lines cutting across the circumference of the tyres. There is a good reason for this, mind.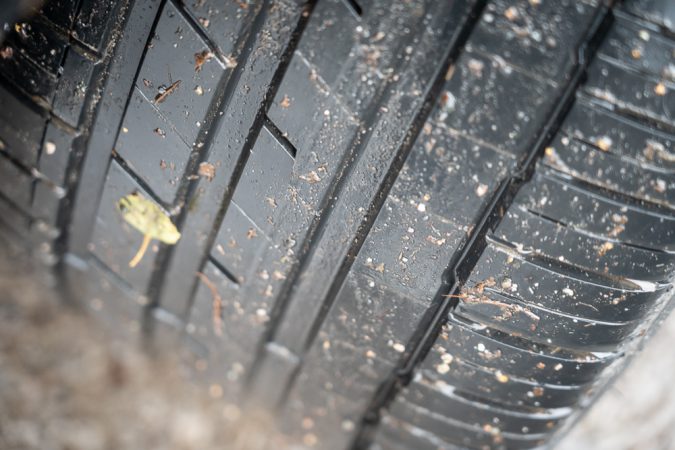 By using interlocking grooves, it can prevent a build-up of water within the tread channelling, while also helping to more efficiently evacuate water. Doing so helps the tyres to maintain a more secure hold of traction in the wet, while also reducing the risks of hydroplaning.
Besides that, interlocking grooves don't impede or compromise dry-weather performance. Thus, the evo3 should (theoretically, but we'll explore more of that later) work brilliantly in the wet. That entails good straight-line performance and cornering grip on wet and rainy roads.
2. Stiff Outer Shoulders – Enhanced Traction And Handling
The outer shoulders of tyres are where most of the stress is concentrated during hard cornering. This is where a lot of the contact patch and heavy loads will be put on, and Hankook has taken steps to improve it over the evo and the evo2 tyres. Namely, the outer shoulders have been expanded.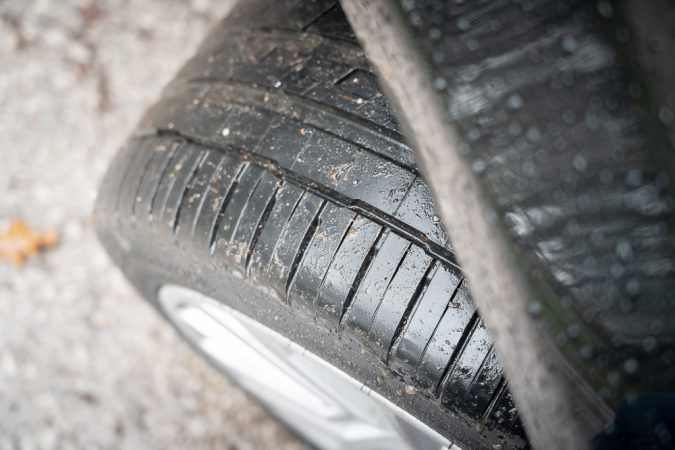 The outside shoulders are wider than before. In addition, the rubber in that particular section of the tyre has been hardened, improving its stiffness over the evo and evo2. At maximum steering or on the limit of grip, these work together to keep the tyres flat on the ground.
It's made to perform well regardless of the prevailing conditions. The slits in the inner blocks of the outer shoulders could also more effectively be separated under load. The balancing of the blocks, as well as changes in the design of the outer shoulders, resulted in a 6% gain in dry grip.
3. Dual Pitch Patterns – Better Traction In The Wet
In the world of tyres, pitches are the individual block of treads dotted around the circumference of the tyres. With the Ventus S1 evo3 tyres, Hankook is using an inner dual pitch design. In theory, increasing the number of inner pitches it can hold will help with evacuating water.
That's combined on top of the fine-tuning that they've done with the pitch design, as well as the use of dual pitches along the inside. For you, the result would be immediate gains in wet-weather agility, braking performance in the wet, not to mention reduced chances of aquaplaning.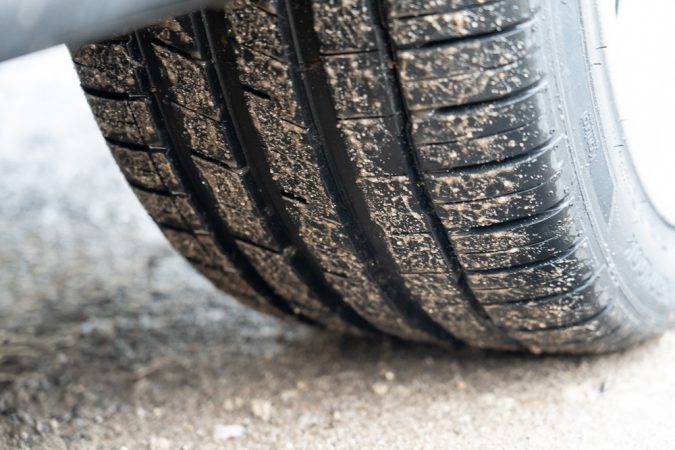 However, note that this dual pitch patterning isn't merely applied to the inner side of the tyre in the case of the Ventus S1 evo3. Hankook's also decided to employ its dual pitch grooving on the outer side of the tyres, too. This time, the benefits are mainly felt in the dry.
Increased volumes of outer pitches will allow the car to secure its cornering grip more optimally. In other words, you'll notice better handling in the dry, atop the benefits in the wet mentioned earlier. Besides that, the use of dual pitches also aids in reducing tyre noise while driving.
4. Distinct Sidewall Design – Greater Comfort And Ride Quality
The sidewalls on your tyres contribute to the stiffness of the tread blocks (pitches), as well as being able to reinforce them where needed. The Ventus S1 evo3 has an evolved sidewall design, made to improve the thermal circulation of heat around the tyres.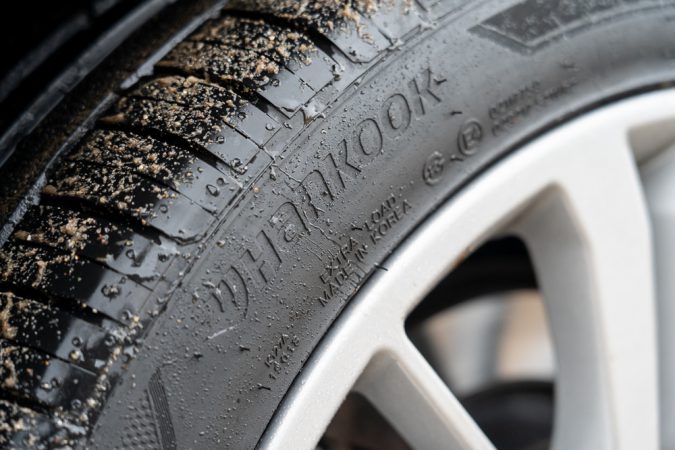 In doing so, air can flow more smoothly and evenly inside and around the tyres. Furthermore, this impacts the ability of the rubber compound to maintain its structure. Thanks to the updates made here, the evo3 should be able to maintain better ride quality and comfort than before.
How Was The Hankook Ventus S1 evo3 Constructed?
Speaking of treads, there's a lot more to talk about with the Ventus S1 evo3's construction. They've been given the same attention to detail with small tweaks here and there to eke out any gains that they've been looking for. Hankook has certainly made quite a few changes, but although its innards have mostly stayed the same with the evo and evo2 tyres.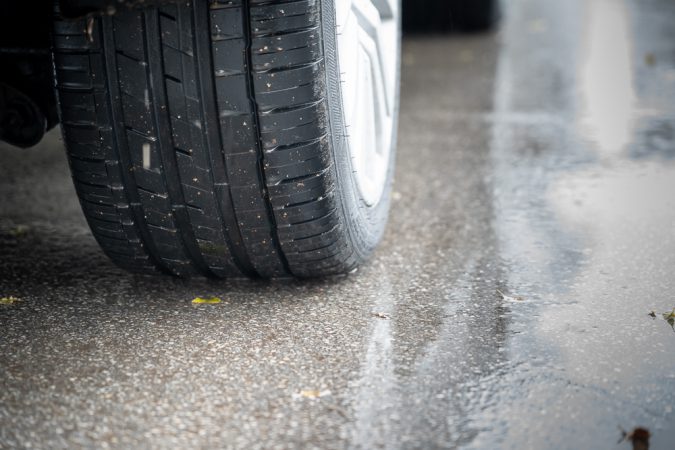 Here are some of the most noteworthy aspects of the Ventus S1 evo3's construction:
1. Tread Compound
Hankook uses what's known as HSSC, or 'highly-enriched synthetic silica compound' as the type and core of the rubber formed into the Ventus S1 evo3. They're a fairly new piece of tech, whereby silica compounds of the best quality and ones that were highly purified were used.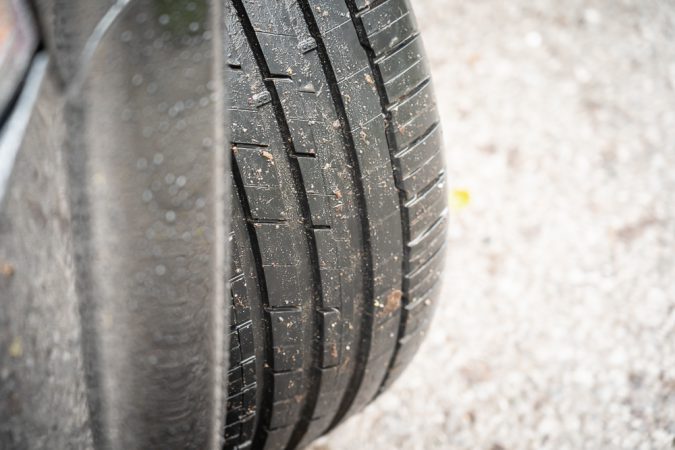 The top-notch silica compound is subsequently vulcanised at low temperatures for as much as twice the duration that most regular tyres go through. As a result, HSSC-type tyres have molecules that have been blended more closely. This leads to great on-road dynamics, and long-lasting treadwear.
2. High-Strength Belts
Hankook's Ventus S1 evo3 uses high strength belts to increase the would-be durability of the evo3. To begin, the outer reinforcement belts have been hardened substantially. This can make it respond more promptly to speedy starts and hard acceleration, or else the initial output of high torque.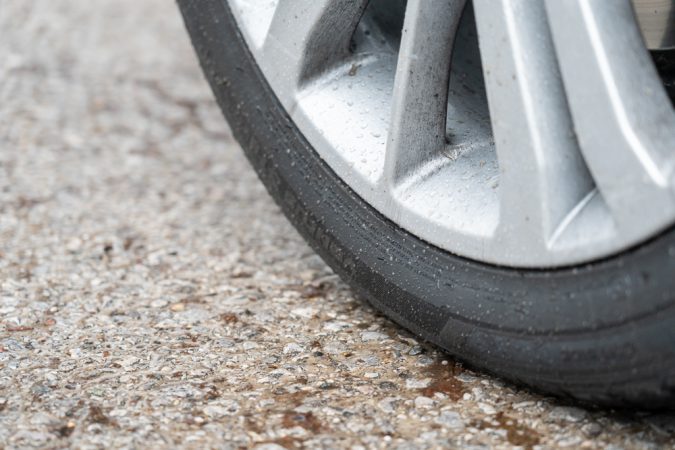 Moreover, the Ventus S1 evo3 uses a series of high tensile steel belt wires beneath that. They've been able to absorb more of the external shock compared to most tyres could. And best of all, this has gained us a more durable tyre with heightened mileage, not to mention boosted ride quality and comfort.
3. Inner Sections Of The Tyres
If we look even deeper, Hankook has developed a dual structure design for the carcass fibre stiffener supporting the belts and made further improvements here. In short, it enables the hardness of the tyres to be more consistent while driving and more structurally robust.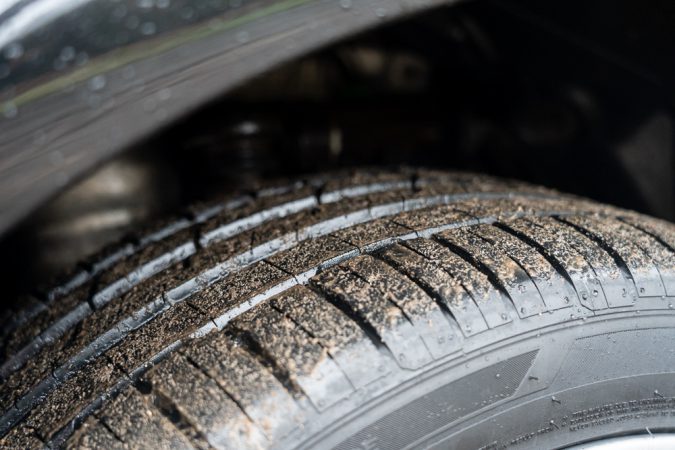 The belt edge tape holding it all together has a unique folded structure. This makes certain that the belts up above can endure a longer lifespan. More so, the beading wire that binds the wheels and tyres are strengthened. The increased binding force will make sure the tyres stay firmly in place.
What Are Our Initial Impressions On The Hankook Ventus S1 evo3?
What's great about the Ventus S1 evo3, is that they can be found in a diverse variety of sizes to fit almost any vehicle on the road today. They come in sizes as small as 215/50ZR18. Meanwhile, a set of 325/35ZR22 evo3 tyres are as big as they get. Therefore, you should find no trouble trying to find the right fitment. For the 20-inch alloys on our Range Rover, they fitted just fine.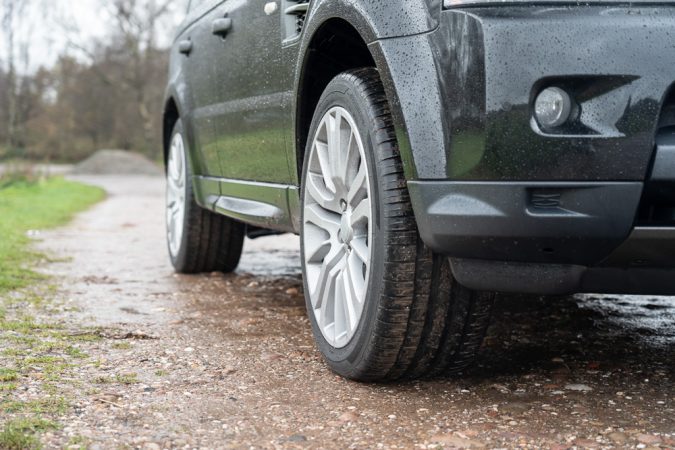 We'd also like to take a moment to highlight some noteworthy praise outside of Motor Verso. These K127s have already made the rounds, and there's a unanimous verdict of positivity around the evo3. So much so, that many owners are happily recommending Hankook's Ventus S1 evo3 is a great set of tyres. The pundits liked them too. Take, for instance, Auto Bild.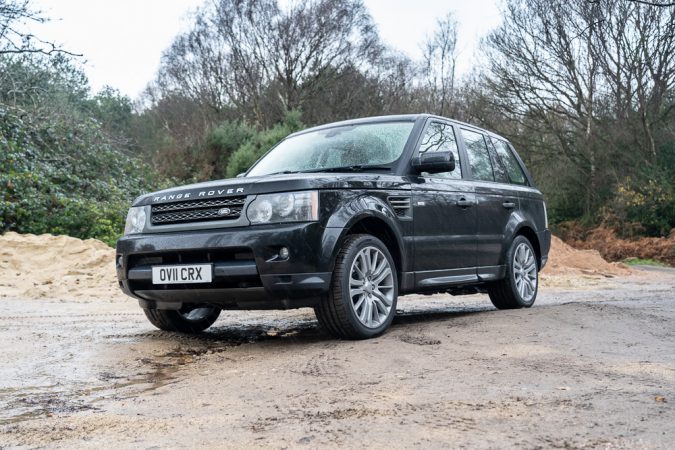 They were, pleasingly, at the top of the pack among 19 other similarly priced and built summer tyres for wet braking. First place, with a mere 28.7 metres to a dead stop. Its dry handling was impressive too, scoring third place. The reviewers also noted good hydroplaning resistance. But we won't let the result here influence us. So, let's see if the Ventus S1 evo3 is all that it's cracked up to be.
Ride Quality And Comfort – Sublime And Composed
One of the first things you'll notice in the Ventus S1 evo3 – just as we did with the evo2 – is just how good the ride quality is. Many other tyres in its class are racy, with hard-wearing rubber that is more at home on a track than on regular roads. The compromise here, for dynamics' sake, is that every single imperfection on the road can be felt. Road markings, potholes, cobbled roads, cracks, and so on.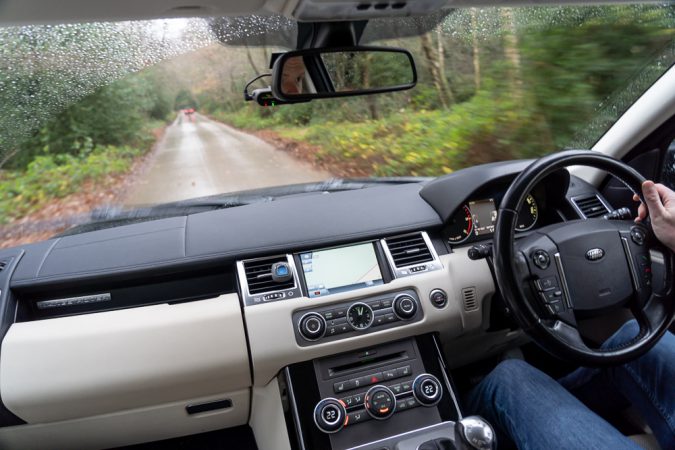 This isn't the case with the Ventus S1 evo3. Sure, they did sacrifice a tiny bit in its sharpness, feel in the steering, as well as its ability to transmit on-road feedback to the driver. However, they're also capable of ironing out much of the undulations that you'll come across on a daily commute. The ride quality is supple, never letting you be displaced by even the patchier B-roads.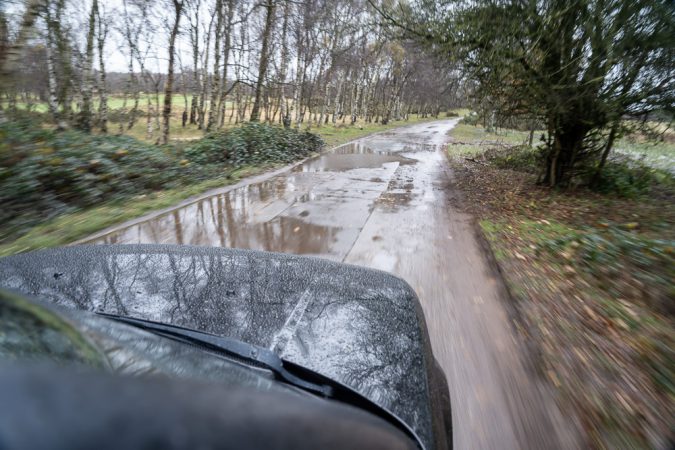 As with the previous generation of tyres, road noise is just about tolerable. The Ventus S1 evo3 isn't the quietest tyres around. But they are decidedly below average, so that's a good sign, at least.
Wet And Dry Handling – Athletically Competent
A lot of the minute fettling that Hankook's boffins have done were mostly in the name of handling. That's to say grip beyond belief in both wet and dry conditions. The previous Ventus S1 evo managed it pretty well in our tests. I'm quite pleased, therefore, to not have been disappointed here. And let's remember once more, the Ventus S1 evo3 are summer tyres. Right now, it's winter.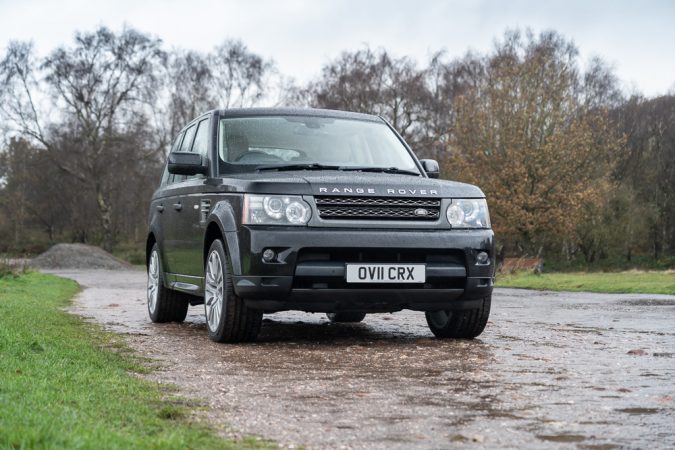 We did have a few patches of dry tarmac to try out before the first drops of snow appeared, though. Back then, the grip on those bone-dry roads is, suffice it to say, fantastic. As summer tyres go, they rank as one of the best that we've tested for dry handling, as well as braking performance. Not once did it upset the Range Rover, even when we were pushing it quite hard into the corners.
As winter started rolling in, with a bit of snowfall and rain is a good testing ground to see how they perform. Once again, it was difficult to break traction with the Ventus S1 evo3 with the Range Rover Sport. Never did we lose grip, a conviction held firm even as the rain started chucking it down.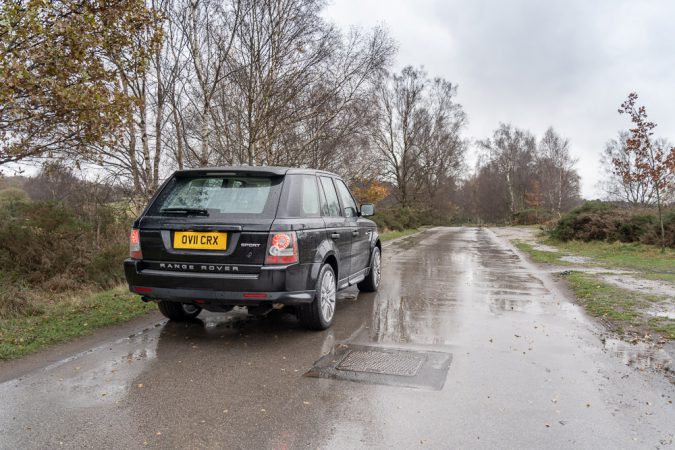 It's a confidence-inspiring set of tyres, which never let go as you're on the cusp of the limit of its grip. If you're attentive, you could also feel more feedback on the edge as well, letting you know to hold back before committing too much. Stopping power in the wet, as repeated a lot already, is beyond excellent. The fact that we haven't aquaplaned yet is also a testament to its brilliant design, as we have used them in a lot of rain recently.
Treadwear – Acceptably Long-Lasting
Although it's scored rather well before, the Ventus S1 evo3 is more down to earth with its treadwear and endurance. Again, we haven't yet been able to test these for long enough. However, Auto Bild's analysis has a projected treadwear rate being quite high. Once again, they're above average compared to their rivals. Nevertheless, this sentiment isn't echoed by every owner, as it will depend on how they are used.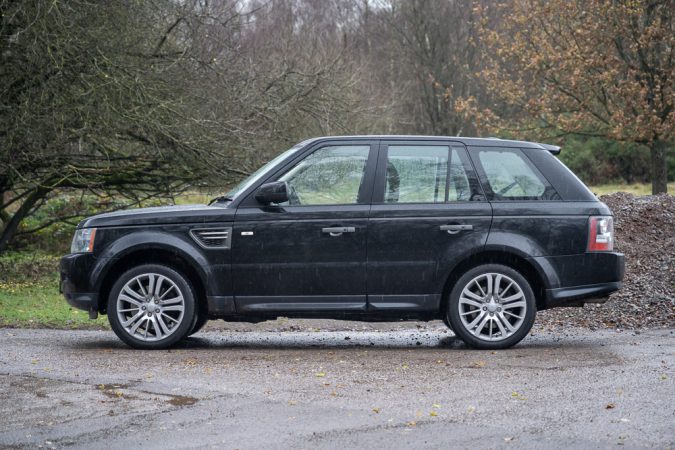 We've read in the forums of how one owner noticed his Ventus S1 evo3 had worn down 4mm after just 7,000 miles. That's just regular everyday commuting and school runs, so they say. On the flip side, another owner had more positive mentions. They've gone through 11,000 miles, with still 4mm left on the treads, even with some spirited driving. We'll report back our own findings in a few months' time.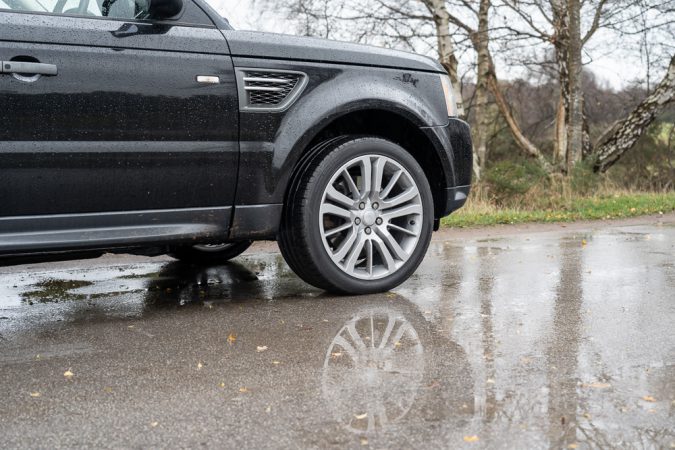 Testing The Hankook Ventus S1 evo3 – Month 1 & 1,000 Miles
So far, our experience with Hankook's latest and greatest Ventus S1 evo3 has been nothing but quite pleasant. This is only our first month in, and we'll have much more to speak to you about these tyres soon. But for now, we've done a hearty 1,000 miles on our set of Ventus S1 evo3, fitted onto this big and brawny Range Rover Sport. It's a great pairing, despite the density of the Range Rover.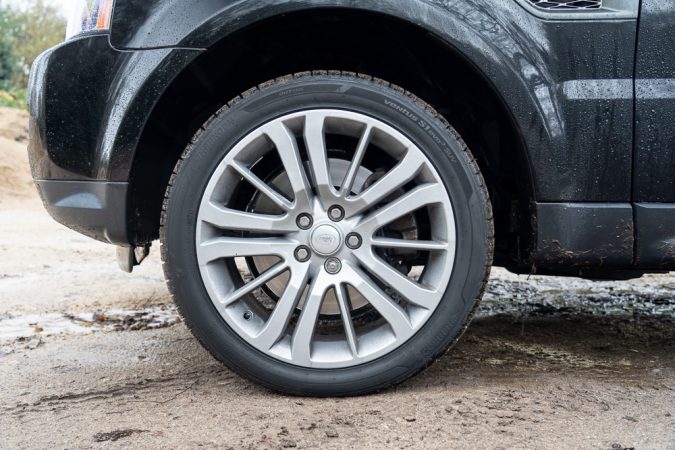 Although it's got a clever four-wheel drive system in place, it doesn't mean you can't unbalance the big Range Rover with a slight loss of grip. This hasn't been close to an issue with the evo3, which has been keeping a close hold of traction over dry and very wet roads. Braking in either climate is decent too, despite the Range Rover's mass. They're not a sporting tyre, but you can still have a bit of fun.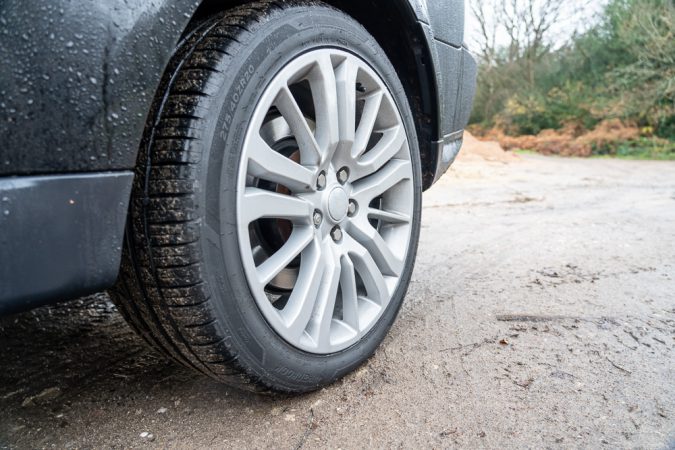 Steering feel and sharpness isn't fantastic. But for day-to-day tyres, you do get some progressive feel when you're on it. The fact that it maintains grip so well also means that you could push on harder and faster, without fearing for your life. The Range Rover is a very luxurious and comfy cruiser, so we weren't able to hear much road noise at present. But we'll give it a look-see later on.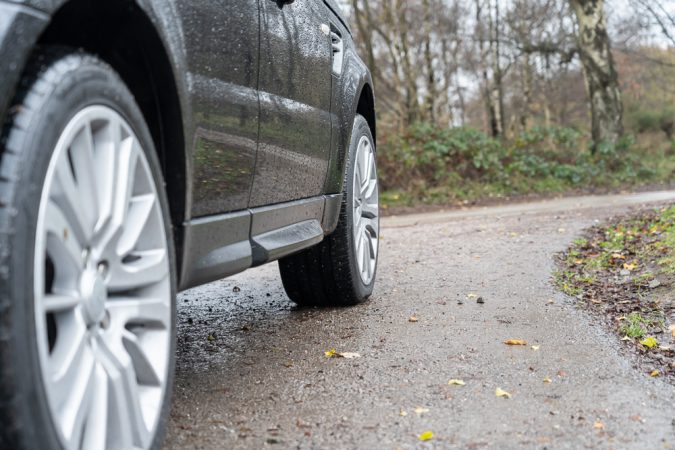 Its comforting posture is also noted in our brief time with it. The Range Rover Sport is already a quite comfortable cabin to waft along in. Yet, there's a marked improvement since we've fitted the Ventus S1 evo3 tyres on. Rolling resistance and treadwear is something that we'll have to report back on another day. So far though, we're mightily impressed and are keen to see how they get on.