If you are thinking about making the transition from four wheels to two, even if it would be just for weekends, then getting the right motorcycle to fit your needs is key. Being happy with your bike, and then getting out on it, is one of the best freedoms in the world. To enjoy it, though, choosing the bike style that you love, as well as the price that you love is always a good idea.
Second-hand bikes can often be a good choice, as even if you choose one that is only a year old, it can be reduced in price quite significantly. One of those bikes that is about a year old is the Harley-Davidson Road King Classic that was launched around this time last year. So if you're looking for one at the right price, then you could visit Texas Best Used Motorcycles for more information and guidance on the kind of price you might be expecting to pay. The name Harley-Davidson is synonymous with motorcycles, and rightly so. But is the Road King classic worthy of the hype?
When it was launched back in 2016, it brought with it a new engine and a new and updated chassis. Yet a lot of other features, like the screen, lights, and large amount of chrome had remained unchanged from previous models. Even with the saddlebags, it looked every inch a classic Harley, something like straight out of the fifties.
The engine is what makes it, though. The four valves per cylinder engine, named the Milwaukee-Eight engine, has more valves than previous models and is reported to increase torque quite significantly. In fact, it is reported that it will increase the torque of the Road King Classic by around ten per cent. The engine is also much larger than previous model's engines, with an increase in capacity of over a hundred cubic inches. All of which is evident as soon as the Road King comes to life. With previous models, you do get quite a low-rev juddering when you start the engine up. But with the Road King Classic, it is much smoother than before. So the new engine is worth its weight in gold.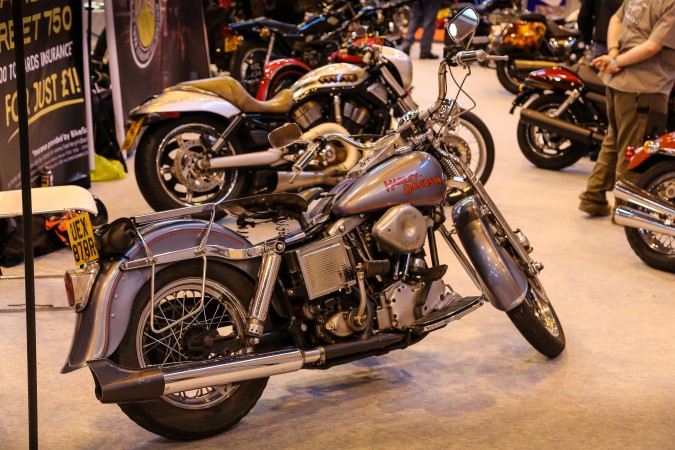 The engine is reported to help the driving experience too. It will pull away faster than previous models, and that will, in turn, help driving at speed, making it a better choice for overtaking. The clutch has been slightly reworked too, making it much lighter, needing only a touch to get things going. In some other ways, the bike is very much a classic Harley-Davidson. The seat is very much upright with you looking through a screen. Wide grips on handlebars and your feet stretched out in front some large foot boards. So even though the new engine has brought with it smoother handling and a quieter drive, it hasn't taken away any of the classic Harley vibes. The classic has an excellent ride quality and really should be considered if you are thinking about getting a secondhand bike.
Image Source: Nitot