The commitment of Japan to providing high-quality cars drips down to its manufacturers, one of them being the popular Mitsubishi. The reputation of Mitsubishi has grown dramatically over the years, and the auto manufacturer is famous for producing a wide range of cars, from saloons to larger vehicles like the Mitsubishi outlander. It is one of the renowned auto choices across Europe and other parts of the world.
Like the rest of Japanese manufacturing, Mitsubishi shows commitment to making quiet, comfortable cars. The auto manufacturer is not afraid of pushing beyond limits when it comes to innovations, and customers benefit the most. Therefore buying a Mitsubishi car is one of the best decisions you can ever make, and here are some tips for you.
Establish A Budget
You cannot just go out there and start searching for a car without a budget. The first thing to do before you begin reviewing Mitsubishi cars is set a budget or decide how much you expect to spend on a car. Remember that a car comes with many costs besides the purchasing price.
You must account for registration, insurance, and other ongoing costs like fuel and maintenance. Researching is advisable to get an idea of the estimated costs of buying and running a car to ensure your budget is accurate. You can utilize online calculators to check the costs and establish a feasible budget.
Work Out A List Of Priorities
Buying a car may not be easy, but one thing makes the process workable: having a list of must-haves and want to have before starting your search. Think about the most important features to you and list them down, categorizing them into 'must haves' and 'nice to have. That lets you quickly determine if certain Mitsubishi cars check off your essentials. Let's look at some of the features to consider:
Safety
Safety is one of the key aspects to consider when buying a car, especially if you are a new driver. An ANCAP rating of five stars is the highest standard for safety. It is also advisable to consider other safety features such as forward collision mitigation, notable in the Mitsubishi eclipse cross and ASX.
Fuel Economy
Invest in a car you can easily maintain without straining your finances. That means you should consider the car's fuel economy before making a big purchase. Remember that a good fuel economy is beneficial not only for your pockets but also for the environment.
Make sure you understand the fuel usage of the Mitsubishi car you consider buying beforehand. For instance, smaller Mitsubishi SUVs like the Mitsubishi eclipse cross have a good fuel economy while delivering the much-needed power in different situations.
Size
The size and space are the other critical features to evaluate when looking for a Mitsubishi car. While some people prefer bigger cars, it is not always better for others. For instance, if you have a limited family or none, the Mitsubishi ASX is compact, offers better fuel economy, and is easy to park. If you want a more spacious car, consider one with foldable rear seats for a spacious cargo area.
Interior And Comfort
The design of the car interior determines how comfortable it is. The car's comfort matters a lot because you will spend more time commuting to work and other places behind the wheel. The only way to determine if a car is comfortable is to sit behind the wheel during a test drive and evaluate how you feel. Although not a must-have, it is worth considering other interior smart features such as phone connectivity and climate control.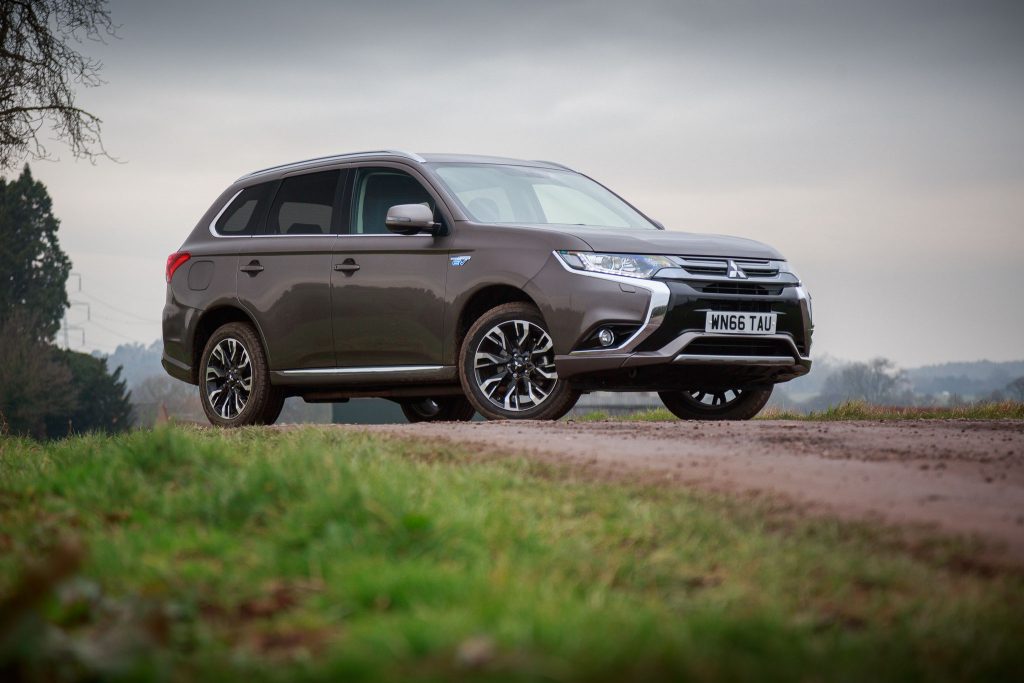 Consider Hybrids And PHEVs
The best thing about Mitsubishi is that the manufacturer has dedicated most of its time to producing high-quality, economical hybrid cars. PHEVs are one of the interests of the auto manufacturer resulting in some of the best models like the Mitsubishi Outlander. You must have heard about the game-changing perks of hybrid cars: they reduce fuel consumption and running costs making the best economical cars suitable for the modern age.
Research Extensively
If there is a time you should make use of online resources to the fullest is before investing in a car. It is easy to be lured or swayed by a shiny car on the road or at the dealership. So it is important to research ahead of time to know what to expect. You can take advantage of online forums that discuss Mitsubishi cars and aspects like fuel economy, reliability, transmission capability, air conditioning, etc.
Make sure you understand the features of your prospective car before visiting a dealership and narrow it down to a few options. Remember that the many cars you see at a dealership can be confusing, so you want to stick to what suits your budget. Also, research the extras worth considering and how they may impact the price of the car. You can use documented drawbacks of the model to negotiate for a lower price.
Look For A Reputable Car Dealer
After researching your prospective Mitsubishi car model, it is time to find a reputable car dealer. This is potentially the most critical part of the car buying process because you don't want to be scammed. The best thing about buying your car from a certified Mitsubishi car dealer is a guarantee of quality and warranty. Look for one near you and check their reviews online to learn more about the company. Good reviews indicate a good reputation.
Take A Test Drive
After researching and selecting your ideal Mitsubishi car, take a test drive. A test drive allows you to test the vehicle's features, ensure it is the quality you want, and experience how it feels to drive it. Take your time to adjust the car for comfort and try out as many features as possible.
Conclusion
You can now practically implement these tips to ensure you drive away with the car you want and not face any regrets later.