You might've heard of Hennessey before. You know, that little tuning shop down in Texas, well-known for extracting enormous amounts of power from already-speedy cars. Trucks, SUVs, and traditional muscle cars… You name it, Hennessey's done it. But recently, they've got their hands on the new Corvette, and as you might imagine, they made it even more powerful than stock.
Even unchanged, from the factory, the midship C8 Corvette is already a respectable weapon on track days and the streets. Yet, Hennessey's supercharged "H700" C8 Corvette Stingray makes 44% more horsepower. In addition, upping torque by a mighty 37%. All in all, its H700 Corvette now pumps out an eye-watering 708bhp and 638lb-ft of torque… More than you likely need.
Bites And Stings Harder Than Most Stingrays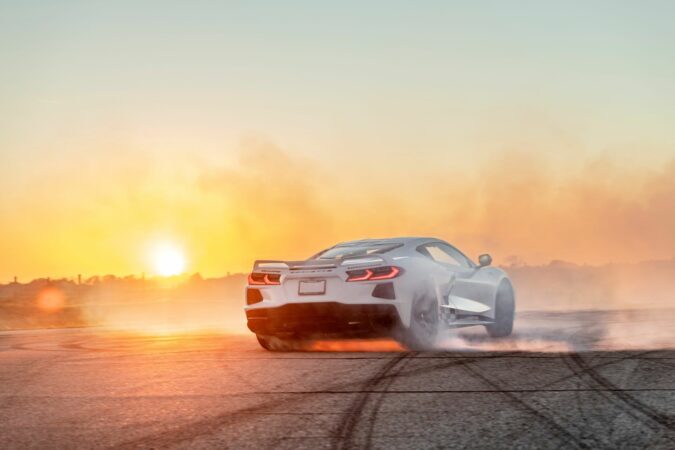 For a spot of context, the C8's 6.2-litre 'LT2' V8 originally cranked out about 490bhp and 465lb-ft of torque. Yet, Hennessey's seen fit to pair it with a high-flow centrifugal supercharger. And, an air-induction system with an air-to-water intercooler. As well as, a cat-back exhaust – this is an optional extra, by the way. This makes it even more potent than Chevy's own C8 Z06.
The latter makes do with 670bhp and 460lb-ft – impressive figures, but now outdone. Though you could get a power-only H700 upgrade from Hennessey for $34,950, they do have a more thorough package for $49,950. This one gets you the supercharger and engine tuning, but on top of some special decals, the cat-back exhaust, and lightweight 19- and 20-inch wheels.