Formula 1 team Ferrari has recently been on a mission to upgrade various areas of its SF-23 motor racing car to make the car more 'benign,' but what exactly does Ferrari mean by this? Take a closer look right here. 
What does Ferrari mean by making their cars more benign?
In short, Ferrari's upgrade program, which has seen a few tweaks being made here and there, is to improve performance and efficiency. 
They want to make the SF-23 'gentler' for drivers Charles Leclerc and Carlos Sainz to handle but also ensure the cars offer firmer and more reliable behavior that both drivers can count on across multiple potential track conditions. 
Several upgrades have already been introduced, and we will see if they have made a difference at the upcoming Monaco Grand Prix on Sunday, May 28th. 
In an effort to boost the car's efficiency, make it more consistent, improve aerodynamic performance and create better behavior for the drivers on the track, a new floor body was fitted, and a couple of other subtle changes have also been made. 
The aim is to create more downforce and less drag, give drivers more balance at all speeds, and make them more confident in their cars' ability. 
Where is team Ferrari in the F1 standings?
Team Ferrari is currently in fourth place on the F1 constructors' standings, and they will be hoping these minor upgrades will have a decent impact on the track to enable them to earn more points and climb even higher. Let's take a closer look at the current standings. 
Red Bull Racing – 224 points

Aston Martin – 102 points

Mercedes – 96 points

Ferrari – 78 points

McLaren Mercedes – 14 points

Alpine Renault – 14 points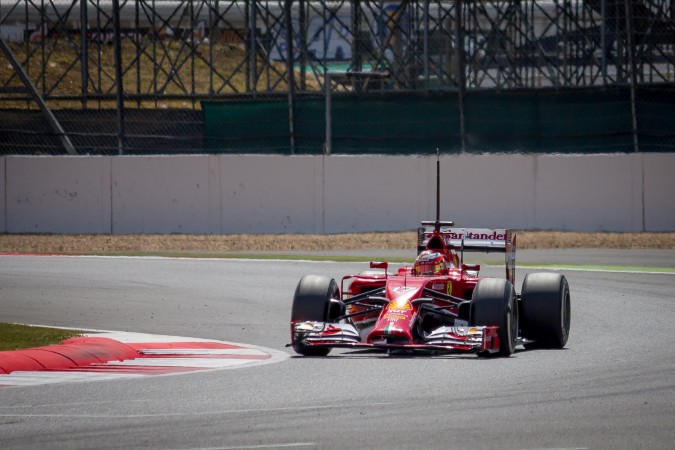 If you want to place a bet on any upcoming Formula 1 races, the most competitive F1 odds can be found on the official Unibet website. You must be at least 18 to register an account here, and when you make your first deposit, you can take advantage of a guaranteed sign-up bonus. 
Max Verstappen (Red Bull) is currently on 119 points in the F1 driver's standings. His Teammate Sergio Perez has 105 points. You then have Fernando Alonso (Aston Martin) on 75 points. Lewis Hamilton (Mercedes) has 56 points, and Carlos Sainz has 44 points. Teammate Charles Leclerc has 34 points. 
Who will win the F1 Championship outright?
Based on the current standings, you will find that Red Bull Racing is the current odds-on favorite team to win the F1 Constructors Championship outright. For example, if you were to place a wager on them right now, you would be looking at average odds of around 1/100. 
Aston Martin is currently the joint-second odds-on favorite at 33/1, along with Mercedes (also 33/1). In the American/moneyline odds format, 1/100 is -10,000; in decimal odds, it's 1.01. This means that there's a 99.00% implied probability rate of Red Bull going on to win. 
Max Verstappen is the F1 driver who will most likely come out on top with the most points at the end of the season. He's currently priced at 1/100, which means he has a 90.90% implied probability rate of being this year's best driver. 
Upcoming races
The Emilia Romagna Grand Prix that was recently scheduled to take place in Italy at the Autodromo Enzo e Dino Ferrari was postponed due to severe flooding. 
The next F1 race on the Formula 1 calendar will take place on Sunday, May 28th, at the Circuit de Monaco in Monaco. You then have the Spanish Grand Prix at the Circuit de Barcelona-Catalunya on Sunday, June 4th. 
On Sunday, June 18th, F1 fans can look forward to the Canadian Grand Prix at the Circuit Gilles Villeneuve before the Austrian Grand Prix at the Red Bull Rung on Sunday, July 2nd. 
The remaining F1 Grand Prix races still to come over the coming weeks and months are the British Grand Prix, the Hungarian Grand Prix, and the Belgian Grand Prix. Others include the Dutch Grand Prix, and the Italian Grand Prix, to name a few.