When planning any business or personal trip, long holiday or weekend away, if you need to rent a car from somewhere like BlueChip Car Hire it's always nice to have a car that makes your trip that little bit more special, you need to take a look at the Hertz Adrenaline Collection.
Hertz Adrenaline Collection
To help solve this problem Hertz offer a collection of V8 American Muscle cars for rental in America in their Hertz Adrenaline Collection. Take a look at the current line up below. You can rent any of the cars below for just one day or a month and there is no doubt it will make your trip one to remember!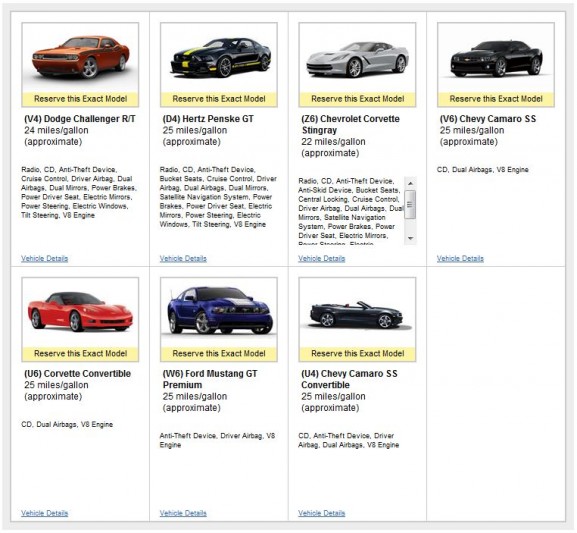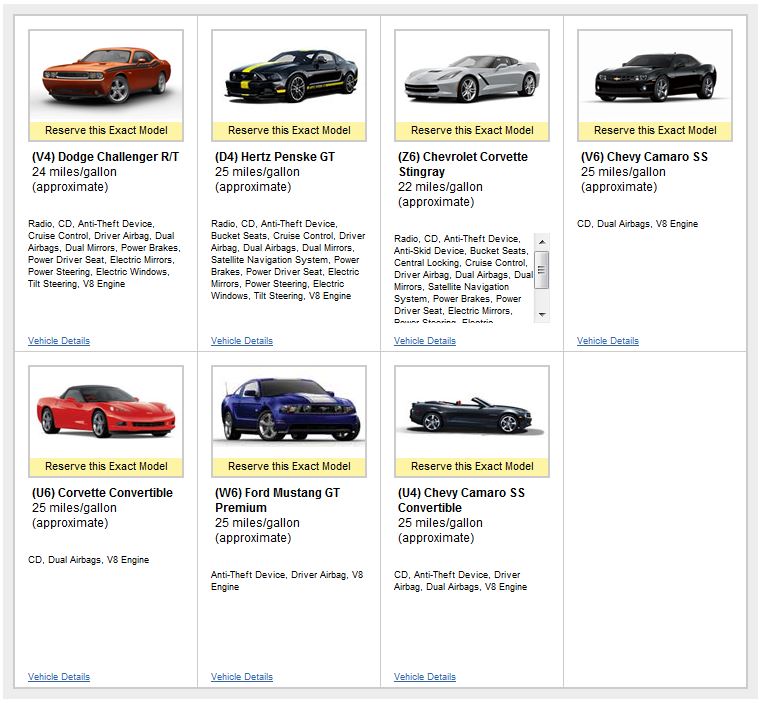 Tried and Tested – Chevrolet Corvette Stingray
I tried and tested the service myself. I took the 455bhp Chevrolet Corvette Stingray out for one week's rental and I can say first-hand the experience certainly perfected my trip from Miami to Key West. You can read all about the experience in the 7 day diary.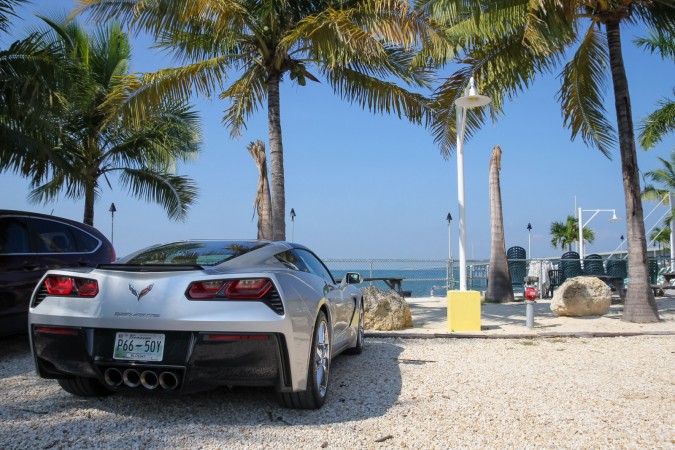 Hertz – Service
The service that Hertz offer is fantastic. There have rental collection points all over the globe and with a wide range of cars available from most sites. The Hertz staff that I met were all very happy to help and keen to deliver a professional and flexible service to give you the best rental experience.
There is a fine collection of powerful cars in the Adrenaline Collection, which will give any driver a thrill. Hertz provide a very flexible and welcoming service at their locations across the globe. And if you can afford to treat yourself to an upgrade once in a while, do it! You won't regret it.