Everyone still indulges in some sort of hobby, don't they? It might be that you enjoy collecting something, be that ornaments for the home or even things like stamps. It might be that you enjoy attending some kind of event and spend your weekends heading down to all kinds of locations. However, some hobbies are just things you have grown up with, or inherited off loved ones or friends. Do you really indulge in a hobby that feeds your own enthusiasm for something?
Motoring these days can be seen as a means to an end. Many people own a vehicle of some sort, they use it most days to commute to work and to places they want to go. You may love your car, spent time choosing it and love keeping it maintained and clean. The chances are, you have a love for motoring, and so that means that you could potentially be indulging in some form of motoring hobbie. I wanted to share with you what some of the common ones are. Maybe it will inspire you to try something new in the new year.
Restoring cars or bikes
One of the first things you can think about doing is taking on the hobby of restoring cars or bikes. It can be a real passion, especially when you bring something back to its former glory. The way to do it is to consider what you restore and where you source your parts from to bring it back to life. Bikes require specialist places like Solomotoparts and cars and other vehicles could be sourced elsewhere. But taking this hobby seriously means making the right investment in the right sort of parts and ensuring time is taken to fit them and get them working properly.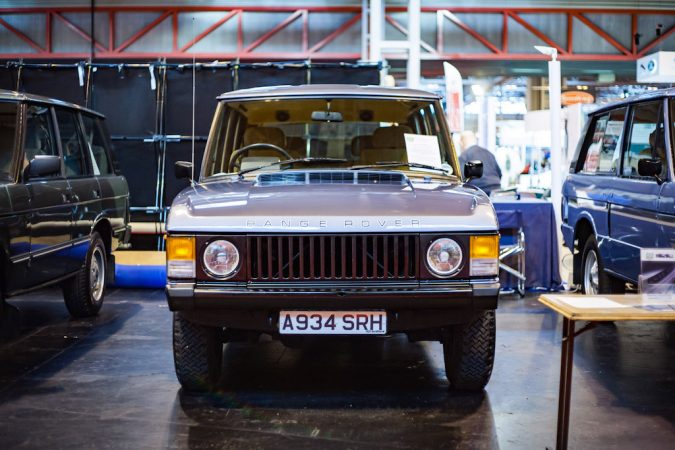 Taking restoration one step further
You could take the restoration one step further and think about restoring camper vans or big RVs. They can take a lot of time to restore as not only do you have the bodywork to consider and the engine, but you also have the fun of bringing the interior side of things back to life. That means seating, and mechanics to making things like washing and cooking stoves to work. However, there is a real big market in this and restoring a campervan or rv could create a whole new hobby for you that means traveling around and seeing new places.
Enjoying motoring events
Maybe you want to take your love of racing to the next level. That could mean actually not just watching the race on the TV but actually attending the live event. These sorts of events like car racing, bike racing or even things like Formula one can take up the whole weekend with pre-racing and practice. It can certainly be a lot of fun to attend the events and the atmosphere is nothing like what it is sat in your living room. It is far better.
Buying and selling
Maybe you like the idea of using your love of motor vehicles to your benefit when it comes to making some extra money. Buying vehicles at a low cost, fixing them and the selling on for a profit is something many people indulge in. However, you may need to consider registering as a trader because although you may not do it it often, you are buying with the intention of selling.
Collecting classic or vintage vehicles
Maybe you are a collector by nature. Keeping a collection on display and taking great satisfaction in the things that you have. This could be extended to motor vehicles as many people love the idea of collecting classic or vintage cars and storing them. Whether it is the mechanics that inspires you or just the look of some of these older and spectacular vehicles, collecting them can be a real love and passion.
Subscribing to a motoring magazine
Finally, if you like the idea of indulging in a motor hobby but don't have the skills to fix cars or the space to collect cars then maybe subscribing to a motoring magazine could be a way of indulging your motoring passions without needing to leave your home. They can be full of articles and write ups of the latest events, include reviews of some of the most newly released vehicles, and even have information on upcoming events local to you. This could also be the ideal present for a motoring enthusiast.
I hope that this has offered you some inspiration for some of the hobbies available for motoring enthusiasts.