Some concept cars and bikes become reality, some don't and some shouldn't. The Honda CB750 concept is one that would be epic even if it would never win any awards for beauty.
Looking like something straight out of a futuristic Hollywood blockbuster the CB750 boasts technology that most manufacturers can only imagine having at their disposal. With a 750cc four pot liquid nitrogen powered motor which is reportedly smaller and more efficient than today's motors. It has a 5″OLED touch screen display that does everything, you can change the settings on the suspension and the bikes engine.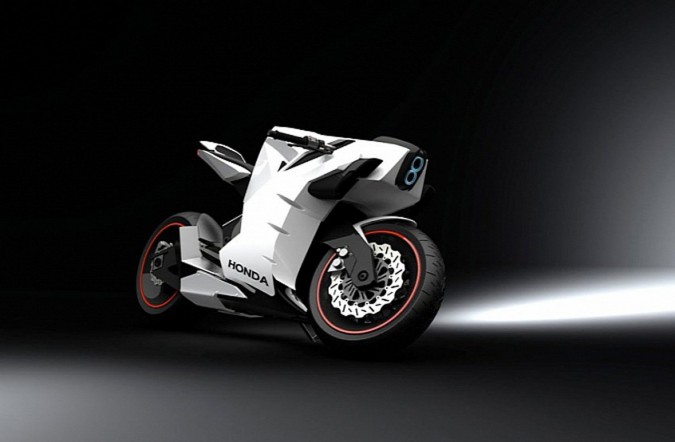 Designed by Igor Chak it isn't the most aesthetically pleasing concept but being a Honda it would be awesome to ride and very quick and no doubt boasting technology from their RCV MotoGP bike it will be super refined with seamless shift gears and body work made from carbon fibre, titanium and aluminium.
I hope they choose better colour schemes for it than what we normally get from Honda motorcycles.