This year marks the 50th anniversary of the legendary Honda Civic. For many decades, it's been one of the best runabouts you could possibly find on the market, and it still is to this day… Utilitarian and dependable, not to mention economical. For a lot of you reading this, I bet the Civic had rather a strong emotional bond. It was your first car, or you'd spent time in one when you were a kid.
Now in its 11th generation, Honda's all-new Civic promises to be that same old econobox that we know and love. In fact, you can already order an e:HEV hybrid Civic right now, and we may even get to see a proper EV Civic sometime soon. But this year marks a different occasion – it's been 25 years since Honda first slapped a Type R badge and some good-old tuning on the Civic.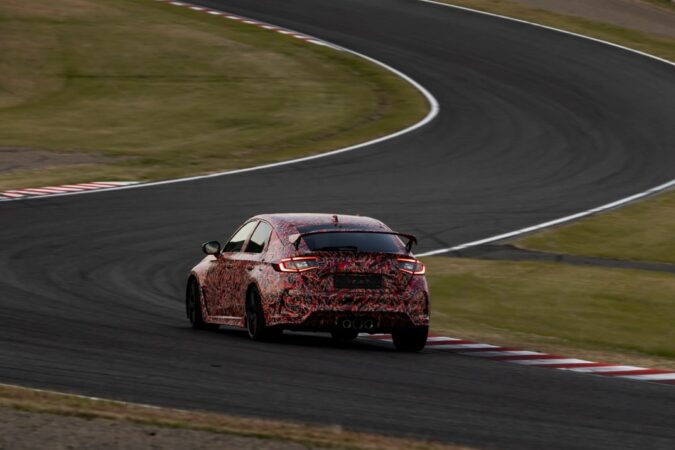 Same Old Civic, But Better
So, it's as good of a time as any for Honda to unveil the new Civic Type R, which will hit all your local showrooms later this year or early 2023. It's a big deal too, given how much of an impact the previous FK8 Civic Type R had. For a little while, it was the fastest FWD car on the infamous Green Hell. And for all intents and purposes, it was a pretty fun (and fast) car to spend time in.
This time around, the upcoming Type R aims to up the ante, just a tiny bit. Design-wise, we've seen that Honda is taking a more conservative approach than the old FK8. Yet, it still has a strong focus on aerodynamics. But crucially, there's all the suspension tuning underneath, as well as that engine. It's an evolved variant of the FK8's motor, but with apparently a lot more power.