The Honda CR-V is arguably one of the most successful compact crossover SUVs in the market. Decent engine options, Honda's build quality, and since it's a Honda, it must be reliable, no? But as with any other car, there are Honda CR-V years to avoid.
This post will be your buying guide for the Honda CR-V. Whether it's for you, for your kids, the entire family, or a relative, we'll discuss the Honda CR-V years to avoid and the things you ought to know before buying a used CR-V.
CRV Generations
Since the CR-V has been around for a long time, there are quite a few generations. If you're familiar with the generations, feel free to skip this section. For those who want to arm themselves with more knowledge before buying, here are the Honda CR-V generations:
1st Generation
The CR-V was introduced in 1995, and Honda states that the CR-V stands for "Comfortable Runabout Vehicle" and that pretty much tells you what the CR-V is all about. This was back in the early days when SUVs were just starting to gain popularity, leading to such comparisons like CRV vs Mazda CX-5, or the Subaru Outback vs CRV down the line.
The first-generation (RD1) was launched in 1995 but only went on sale in the states in 1997. Originally, it was only available as the LX trim, which featured Honda's 2.0L B-series engine making 126 horsepower and 133lb-ft of torque. A similar engine to the Integra, although with a larger bore to produce more torque.
Anyway, it was only available as a five-seater in the US. Honda then introduced a facelift in 2000 and replaced the engine with a B20Z engine, producing more power at 147 horsepower.
It was available with either a 5-speed manual or 4-speed automatic, and front-wheel drive and all-wheel drive. And you'll easily find both variants of the drivetrain in the market, although the AWD and 4-speed automatic seems to be more common.
There isn't much to talk about the first generation. But it should be noted that the CR-Vs IIHS safety rating was only marginally above acceptable, so keep that in mind. Still, we like the looks a lot and this is arguably the best-looking CR-V.
2nd Generation
The second-generation CR-V was a full redesign based on the seventh-generation Honda Civic. Although it retained most of the first-generation's styling cues.
Some noticeable differences include longer vertical taillights, larger headlights, and it had a more sloping hood line. But the side profile was still largely the same, and most models still had the tailgate spare tire mount.
You'll find the biggest difference underneath the hood; where there's a 2.4L K-Series engine. The 2.4L version had never been the go-to choice for many tuners, but this was a brilliant engine even in stock form—at least in terms of performance.
Anyway, the K24A1 engine makes a healthy 156 horsepower (enough to lug the car around, trust us), and is available as either front-wheel drive or all-wheel drive, and still with the same transmission options as well.
2005 saw a major facelift for the model (as well as noteworthy 2005 Honda CR-V problems); it received rounded headlights rather than trapezium ones, a better AWD system, a new 5-speed automatic transmission available, and many new safety features as standard in all models.
These safety features include anti-lock brakes (ABS), traction control, Vehicle Stability Assist, front seat-mounted side airbags, and side-curtain airbags. Honda seems to have taken the poor IIHS rating seriously, and put in a bunch of new safety features in the facelift.
3rd Generation
Honda redesigned the CR-V and introduced the third generation in 2006. This was based on the eight-generation Civic and was a massive redesign over previous generations. It also came about at a time when the market was hot for SUVs, leading to folks comparing it against its many rivals, such as Volkswagen Tiguan vs CRV.
The headlights and vertical taillights were still there, but the car had an overall more rounded design. I remember it looking fine at the time, but I don't think it has aged well. Some people—myself included—refer to the shape as looking like a frog.
One of the biggest changes was at the back, where it features a now-conventional rear liftgate rather than a side-opening rear door. It also doesn't come with an external spare wheel mounting anymore.
The third generation featured an updated version of the K24 engine, now making 166 horsepower and 161lb-ft of torque. Plenty enough for a car this size. The transmission was either a 6-speed manual or a 5-speed automatic. Although you'll probably find the latter more common in the used market.
There isn't much to say about this. As you'd expect, a compact crossover by Honda isn't particularly exciting. The same applies when comparing it with Acura's counterpart, RDX vs CRV. But consumers certainly love it at the time, as the CR-V overtook the Ford Explorer as the best-selling SUV in the US in 2007.
There were several trims available, and amenities include an Alpine voice-activated navigation system, XM radio, an in-dash CD player that can play MP3—a six-disc CD changer was also available—and an optional iPod adapter. We realize most of those features are probably pointless these days.
Another note to include is that it receive 5 stars from the NHTSA for frontal and side-impact crash tests. While rollover received four stars which is considered marginal. Still, overall it's a safe car to drive.
4th – 6th Generation
Honda unveiled the fourth generation in 2011. It's another major redesign for the CR-V and looks much better than the third generation if you ask us. But rather than the rugged, somewhat offroader look of early generations, the fourth generation had a more "pedestrian" look.
In any case, this was a major redesign. The interior was much more modern, and it looked better, but it still utilizes the same K24Z engine, paired with a 5-speed automatic—no manual this time. It also further intensified its rivalry with Toyota, culminating in countless comparisons of the Honda CRV vs RAV4.
It also still came as either front-wheel drive or all-wheel drive for those who live in treacherous climates. The former gets 23mpg in the city and 31mpg on the highway, while the latter will do 22mpg and 30mpg, respectively.
Honda facelifted the fourth generation in 2015, giving an updated version of the K24 engine called Earth Dreams. Honda claims it will do +4 and +3 mpg for city and highway, respectively.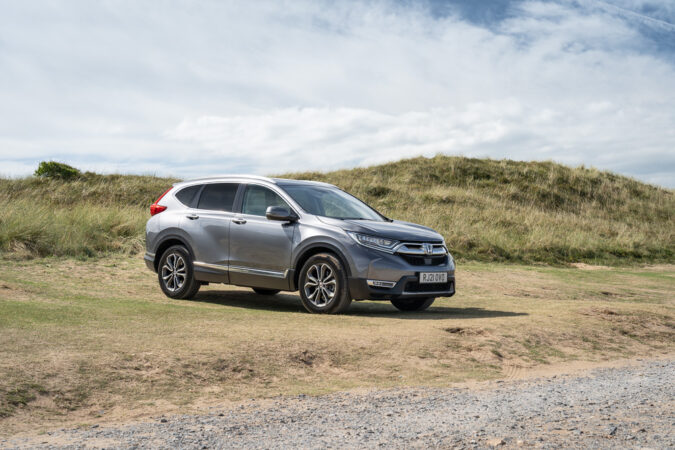 All is well and good, but this facelift also brought the CVT transmission to the CR-V. While it's fine for most driving conditions, CVTs feel lifeless and dreadful to us enthusiasts.
Still, at least there are no horror stories like Nissan's CVT transmissions, as the Honda CVT reliability is relatively dependable. Therefore, there are not too many Honda CRV transmission problems, comparatively.
Honda then unveiled the fifth generation in 2016. The looks are still largely similar to the fourth generation—even we car nerds struggle to differentiate them sometimes. But there are notable differences:
It was available as a 7-seater for large families, adaptive cruise control was standard on the EX trim and up, and most notably: the facelift version came with a 1.5L turbo engine, replacing the 2.4L K-series engine.
Honda unveiled the sixth generation earlier in 2022. It uses the 1.5L turbo, although there's a 2.0L hybrid available (which many compare against Toyota, as in the case of CRV Hybrid vs RAV4 Hybrid).
We can't say much about this generation as it's still very new at the time of writing. The latter is also why we won't be looking too deep into 2021 Honda CRV problems, as it's a tad new, still.
Honda CR-V Years To Avoid
So, now that you're familiar with the CR-V's history, let's take a look at the Honda CR-V years to avoid. Here are the model years to avoid and a quick glimpse of what's wrong with them:
2002. Relatively few complaints than in other model years, but there are quite a lot of complaints about the air-conditioning system.
2007 – 2008. These model years are notorious for having faulty door locks (requiring some troubleshooting of the door lock actuator). They would make a loud snapping noise when locking. It may unlock itself when driving and can manifest in many other ways according to customer complaints.
2010. Fewer complaints overall, but this model year suffers from excessive oil consumption with no clear solution. We recommend staying away from this as well.
2011 – 2015. There are multiple issues, ranging from excess vibration to unintended acceleration.
2017 – 2018. There are a lot of reports about fuel mixing in the oil (otherwise referred to as the Honda oil dilution issue) in this model year, not something you'd want to deal with.
For a Honda that's supposedly reliable and virtually bulletproof, the Honda CR-V actually has quite a few model years that you should avoid. Don't worry though, there are some good model years that we'll recommend later on.
Honda CRV Problems
Now that you know the Honda CR-V years to avoid, let's take a look at its common problems. This will let you know how serious—or maybe how unserious—they are:
Honda CR-V Years To Avoid, Common Problems #1: Unintended Acceleration
When talking about unintended acceleration you think of Toyota and its scandal back in the early 2010s. But the Honda CR-V also has unintended acceleration problems, and there is no real explanation for why.
In Toyota's case, the cause was primarily badly-designed floor mats that would get the gas pedal stuck. This opens the throttle and causes the car to accelerate suddenly even though the driver isn't pressing on the gas pedal. The CR-V's case is a little more mysterious.
It seems that the problem mostly happens when drivers brake. Many owners report that the car would suddenly accelerate even though they're braking, causing them to nearly hit something—and in some cases, owners do get into an accident.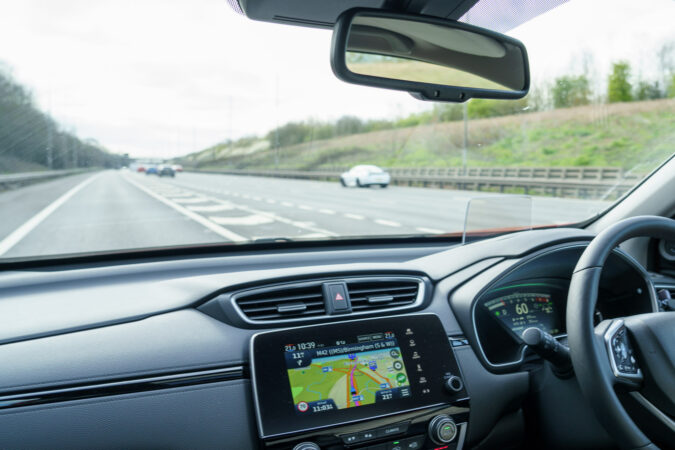 Owners report that Honda dealerships are unable to replicate the problem, thus unable to provide a solution. However, some owners report this happening multiple times. So, what is this? Are 2011 Honda CR-Vs haunted? Cursed by the demons of unwanted acceleration?
Well, we don't know for sure. But our best guess is that it's a fault throttle sensor of some sort. Modern cars use electronic throttle control or the throttle position sensor. When you press the gas pedal, this sends an electrical signal to the car's engine control unit (ECU) which controls the throttle body.
It's highly possible that the throttle sensor in 2011 CR-Vs is faulty, sending incorrect signals from time to time. But since Honda dealers can't replicate this, we'll never know for sure.
Honda CR-V Years To Avoid, Common Problems #2: Oil Dilution
Oil dilution is when the engine oil mixes with other liquids, in this case, gasoline. Now, in some cars, oil dilution is normal—to a certain extent. In most cases, the gasoline that mixes in with the oil will eventually just evaporate and poses no problem whatsoever.
However, CR-V owners are reporting their engine oil level exceeding the maximum marker on the dipstick. Additionally, the oil smells like gasoline. This isn't normal, and an oil dilution to this level can cause engine damage in the long run as it reduces the oil's lubricating properties.
The problem seems to affect the 1.5L turbo engine in 2017, although there are reports of this problem appearing in the 2019 and 2020 model years as well. It's a common Honda CRV problem in the 2020 model year, in particular. Honda did a recall a while back, stating that a software update was needed to fix the problem.
Honda claims that the problem was that the injectors were spraying too much fuel into the cylinders (be on the lookout for bad fuel injector symptoms, to be sure). The unburnt fuel then slips through the piston rings (unless you also need to worry about the piston rings replacement cost), and mixes with the oil, resulting in fuel mixing with oil and a high oil level in the sump.
However, some owners report that the issue persists even after the recall. One owner in Fort Thomas said that the dealer told them to replace the fuel injectors, but there's no update on whether or not this fixed the problem. Replacement fuel injectors can cost up to $800 to replace including labor, but there's no guarantee that this will fix the CR-V's dilution problem.
Honda CR-V Years To Avoid, Common Problems #3: Faulty Door Lock Mechanism
The door locks in a car operate by using actuators to engage and disengage the locks when you command them. Door lock actuators are typically very reliable and problem-free in most cars, but the mechanism in the 2007 to 2008 CR-V model year are known to be faulty.
The problem can manifest in different ways. The best-case scenario is that the mechanism would make a loud snapping noise when locking the door. While unpleasant, at least the door lock mechanism still works.
However, some owners have reported that the mechanism would unlock itself while driving. For us single drivers, this is terrifying because it would seem as if the car is haunted. For parents, this is terrifying because their children might open the doors while driving. And you don't need us to tell you that's a safety issue.
The solution is to replace the faulty actuators with new ones. This will cost around $300 including labor per door. So, if you have a problem with all four doors, that cost may skyrocket to around $1,200.
Honda CR-V Years To Avoid, Common Problems #4: Air-Conditioning Issues
The 2002 model year has the most complaints about air-conditioning. The cause is somewhat unclear, but we believe it's an issue with the compressor. You can always verify this by learning how to test a car AC compressor. The compressor is the heart of the A/C system, and you can learn more about how it works and what it does here.
The AC compressor has a clutch that engages when you turn on the A/C system. This connects the compressor to the drive belt and gets it running so it can do its job. If the clutch fails, then the compressor won't work. Replacing the compressor seems to be the most common solution, and can cost up to $650 to replace including labor.
There are sporadic reports of compressor issues in the following model years, but the 2007 model year also saw quite a lot of complaints about failing car A/C compressors (just be wary of the bad AC compressor symptoms, not to mention how to tell if AC compressor is bad). It would also cost around $650 to replace the A/C compressor in your car.
Meanwhile, the 2017 model year had a slightly different A/C problem. Instead of the compressor, it's the heater that would not work. To understand the problem, here's a quick lesson on heaters in cars:
The heater works by using a heater core, which is a device similar to the radiator. When you turn on the heater, your car's cooling system would divert hot coolant from the engine to travel through the heater core. This heats up the core, and then a fan will blow air through it, and the resulting air becomes hot and warms your cabin.
The problem seems to be worse when the car is idling, and the heater works somewhat okay when the car is moving. We're not quite sure what's happening, although Honda claims that the engine just doesn't generate enough heat by design—which is frankly a pathetic excuse.
Best CRV Year
We recommend avoiding the 2017 model year, as we think that's the absolute worst model year of the CR-V. While the 2015 model year received more complaints, we think the problems in the 2017 model year are worse and are not worth it.
So, what about the best Honda CRV year then? Here are the CR-V model years that we recommend:
1997 – 2001. Low safety rating aside, these model years are a great buy and should be very reliable.
2004 – 2006. If you want a second-generation CR-V, these are the model years that have the fewest complaints.
2009. This seems to be the only safe third-generation model year to buy. Although it still isn't our first pick since the third generation doesn't look very good.
2016, 2019 – 2020. If you want a more modern CR-V, these should be safe to buy judging from the number of complaints. The 2016 model year still has quite a bit of complaints, but it's the least bad from this period, and a good option if you don't have the budget for a 2019 CR-V or newer.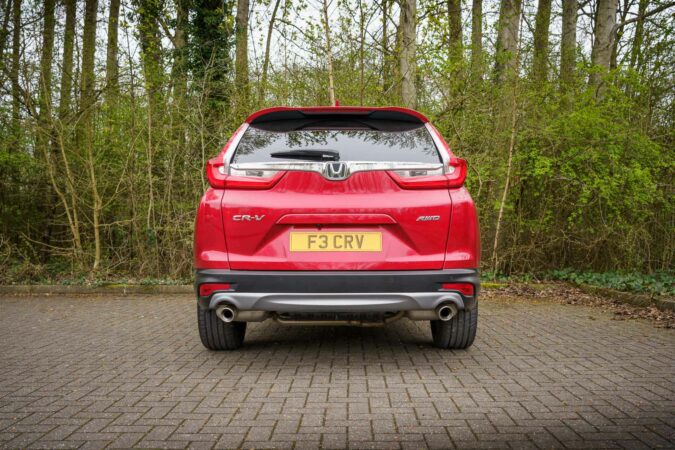 The first-generation models are great if you don't mind an older car and the mediocre safety rating doesn't bother you. If you can stretch your budget, the 2016 model year is a good option if you want a more modern model. You'll need to prepare at least $20,000 if you want a 2016 model with less than 100,000 miles on the clock.
Honda CR-V Years To Avoid: FAQs
Got any more questions about the Honda CR-V years to avoid or the Honda CR-V in general? You might find these answers helpful:
Is Honda CRV A Good Car
Yes. Bad model years aside, the Honda CR-V is a good car and justifies its name: Comfortable Runabout Vehicle. They're comfortable to drive, have enough power, and quite practical. Buyers looking for a more exciting crossover to drive might better off with Mazda's offerings though, such as the CX-5.
How Long Do Honda CRV Last
Like most other cars, expect the Honda CR-V to last for about 200,000 miles before major powertrain repairs or rebuilds are necessary. This would only be possible if you take care of it, such as keeping up with general maintenance and replacing worn-out parts as necessary.
Where Are Honda CRVs Made
Older CR-Vs were made in East Liberty, Ohio. Honda still uses their Ohio plant today, but they also make the 2022 CR-V in Greensburg, Indiana.
What Does CUV Stand For
CUV stands for Crossover Utility Vehicle. These are SUV-body cars but based on a platform of a regular car, such as a sedan or hatchback like the Civic. In the not-so-distant past, SUVs were typically large and based on a truck chassis. Nowadays, more of them are made from a sedan chassis, so it's a crossover between two vehicle segments.
Which Is Better Honda CRV Or Honda HRV
They are two completely different vehicles that serve two different purposes at different price brackets. The CR-V is more of a family crossover, while the HR-V is more of a personal runabout that offers a bit more practicality over a sedan or hatchback. So, they're not really comparable, but the CR-V is the overall better car.
Which Is More Reliable Honda CRV Or Toyota RAV4
The CR-V seems to get better reliability ratings. For example, RepairPal gives the CR-V 4.5 out of 5, whereas the RAV4 earns four stars.
Honda CR-V Years To Avoid: Final Thoughts
So, those are the Honda CR-V years to avoid. We recommend staying away from 2002, 2007 to 2008, 2011 to 2015, and 2017 to 2018 model years. These have the most complaints and most serious problems.
Note that buying a "safe" model year doesn't guarantee that your Honda CR-V will be problem-free. Buying a used car is always a bit of a gamble, but you can keep risk to a minimum by doing your due diligence.
So, check the car's service records. A car with a complete service record is always a plus, as it means that the owner has at least kept up with general maintenance. You should also check the VIN. VIN reports will let you know the car's ownership history, and whether or not it has been in an accident.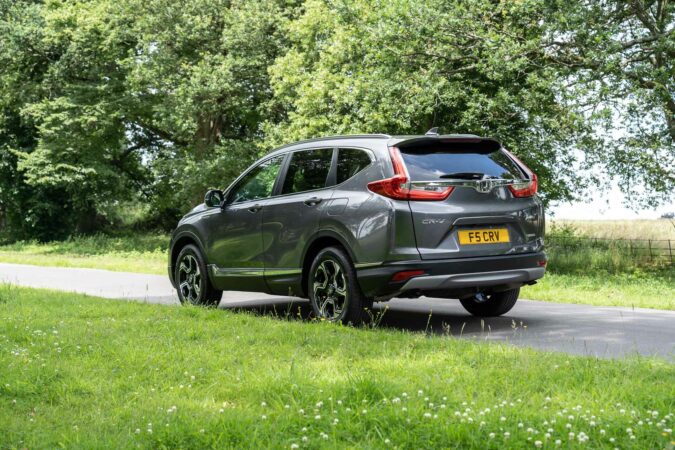 Of course, take a thorough test drive and listen for any unusual noises while driving. Clunking and droning noises, a hesitating engine, and backfires are all cause for concern. And you should inspect the car further before deciding to buy them.
Finally, do a pre-purchase inspection, preferably with a trusted mechanic that's familiar with the Honda CR-V. They can help you spot potential problem areas, and will help you decide whether the car's worth buying or not. PPI should cost no more than $250 in most cases.
TL;DR: there are some Honda CR-V years to avoid, and some years that are safe to buy. But always do your due diligence before buying. And of course, keep up with general maintenance and replace worn-out parts when necessary to get the most out of your CR-V. Good luck!