2 leading figures in the segment of subcompact cars, the Honda Fit and the Toyota Yaris, are proof that an affordable and performance-based vehicle is still in need. In this Honda Fit vs Toyota Yaris faceoff, we decide which of these cars deserves to be the best.
Whether it is families looking to buy on a budget, consumers purchasing their first car, or urbanites that need a decent ride, tendencies of subcompact car-buying are inclined towards practical additions instead of enhanced features. Gone are the days when people on budgets had to settle for econoboxes; no one will miss the roll-up windows or the subpar audio system.
The Fit and the Yaris feature some incredible safety features wrapped in impressive packages. As we discover the advantages and disadvantages on both ends, it is easier to choose which the best is. Disclaimer: Both these vehicles are quite great in their segment and deserve praise for being family-friendly vehicles that look and perform amazingly.
On that note, this Honda Fit vs. Toyota Yaris discussion is made to help you make an informed decision as a customer. After all, a car is a pretty big investment. Which subcompact hatchback shall reign supreme? Let's find out.
The History Of Honda Fit
The Honda Motor Company of Japan came up with the Honda Fit in June 2001. After that, it was introduced to the European market in early 2002, to Australia in late 2002, South America in early 2003, South-East Asia and South Africa in mid-2003, China in mid-2004, and Mexico in 2005.
It goes by the name of Jazz in some regions of Australia, Asia, Oceania, Africa, the Middle East, and the whole of Europe. The name "Fit" is retained for places like China, America, and Japan.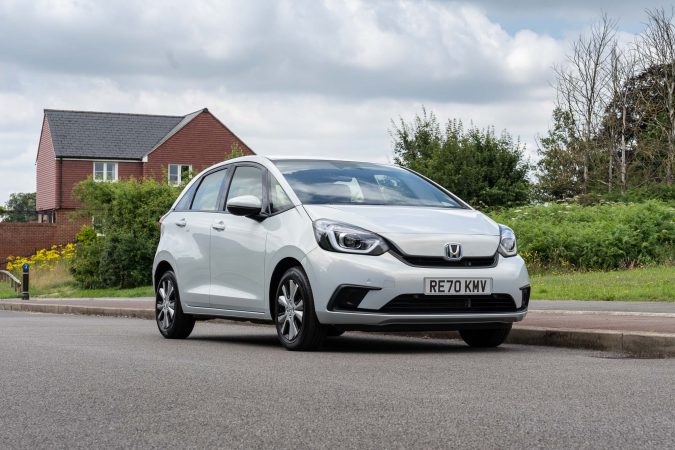 This 5-door hatchback subcompact car was an instant hit in its home country. And although the model is one of Honda's most globally acknowledged models now, it progressed rather slowly across the world
Originally, the Japanese automaker thought about naming it "Fitta," but it was shortened to cater to some markets. They quickly cut the name in half after learning that in multiple Nordic languages, the word "Fitta" is used as a slang word to indicate female genitalia.
The Fit utilizes Honda's Global Small Car platform – also used by the likes of Mobilio, Fit/City Aria, Mobilio Spike, and Airwave.
A production model manufactured for the Canadian and American markets was introduced on January 8, 2006. In April 2006, the Fit was released in Canada followed by a launch in the U.S. on April 20, 2006.
The History Of Toyota Yaris
Originally named the Toyota Echo, the Toyota Yaris was first brought to the market more than two decades ago – in 1999. Meant to meet the large demand for fuel-efficient and compact vehicles, the Yaris became a popular choice immediately, establishing the lineup as one of the top picks in the segment of subcompact cars.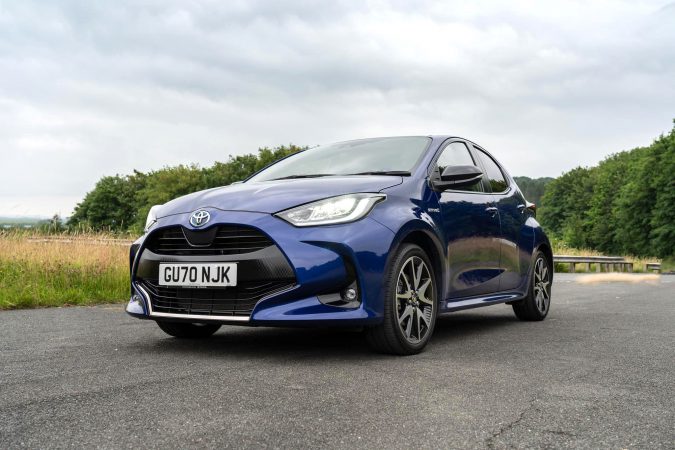 Before it was globally named the Yaris in 2005, the name "Echo" was used to market it everywhere. Japanese automotive brand Toyota had planned for the Yaris to be a replacement for the Starlet, another one of Toyota's subcompact cars. The base for the Yaris was the previous Vitz and Platz – both from the parent company.
When introduced, the Yaris was a subcompact car offering 3 unique body style options: a 2-door sedan, a 4-door sedan, and a 2-door hatchback. In its third generation currently, the Yaris is now only available in 2-door or 4-door hatchback options.
Honda Fit Vs Toyota Yaris: Interior
Do we hear you need space? It cannot get better than the Honda Fit. Consider it the bottomless buffet of spacious subcompact cars. The front seats are reasonably comfortable, but it is the rear seats that offer all the magic. With huge amounts of rear legroom and headroom, the Fit provides comfort to sprawl your arms and legs without limiting you to a small cubicle. And it's just getting started!
The "Magic Seat" of Hondas has flip-up capabilities, letting you create an SUV-type ambiance with adequate cargo space and unique seat configurations. Thanks to its interesting Tall, Long, Refresh, and Utility modes, this car is the perfect fit for city dwellers who would love the extra space to accommodate their active lifestyles.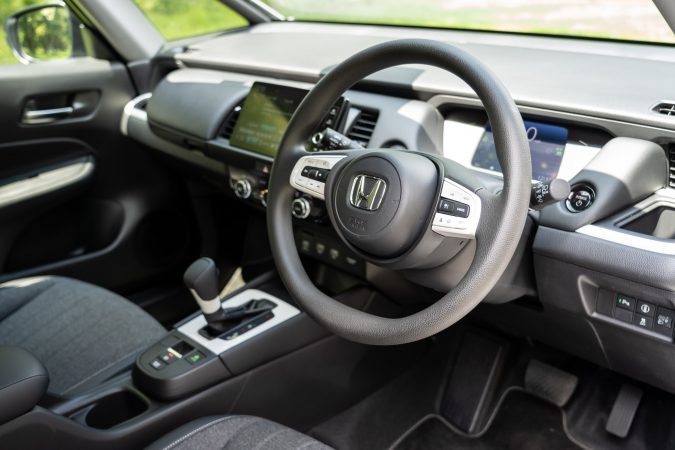 In contrast, the Yaris does not pack much magic on the inside. In all honesty, it is rather difficult to beat Fit in terms of versatility in the subcompact car market. The Yaris' interior makeup is as average as it could get, mostly better off without the bulky and circular climate-control buttons below the infotainment unit.
It's funny how Honda is known for adding bulk to its vehicles, but in this case, Toyota could totally give them a run for their money. All in all, the design reminds me of the majority of big Toyota releases over the past years.
However, if you are a fan of an easy-to-understand and simplistic layout coupled with ample legroom and headroom for the riders, the Yaris could be your thing. In the back, the taller passengers will struggle a bit to maneuver their legs but the comfy seat cloth may just make up for it.
Advantages Of Honda Fit
Collection of good safety features
Huge cargo area
Tons of seating space
Improved model-looking cabin
Advantage Of 2018 Toyota Yaris Liftback
Standard safety is prioritized
Enhanced standard tech
Additional rear hip room
Honda Fit Vs Toyota Yaris: Exterior
The 2019 model year Honda Fit comes with an interesting look. It's an unimpeded design that resembles a wedge flowing from the front to back. Honda did a good job on these design developments because this one sure fit the Fit, particularly the sportier Sport trim that features ground effects, orange accents, and black wheels.
The wedge-like design can also be found on the 2018 Toyota Yaris, but the transition to the window from the hood is more distinct. The front-end design on this design is much more complicated than older Toyota cars.
Although it does not seem too outdated, the difference is pretty evident when you walk into a Toyota dealership and compare it with the newer models.
Advantages Of Honda Fit
Wedge-shaped design is sporty
Orange accents on Sport trim
Advantages Of 2018 Toyota Yaris Liftback
Busy yet modern front end
Easier to manage and smaller
Honda Fit Vs Toyota Yaris: Performance
This is what most people wait for in a comparison piece. One thing to know about the entire Honda Fit vs. Toyota Yaris talk is that there is a big similarity between these cars – they were made for function, not so much a flash. You wouldn't buy a Fit or Yaris to drive the thing up the highway at 150 mph speed. But that doesn't mean that these cars are boring to drive or underpowered.
The 1.5L inline-four engine is another common ground between these two cars. While the Fit offers 130 HP, the Yaris offers 106 HP. We find that there is a significant difference in pickup and zip when you are driving the Yaris in comparison to the Fit.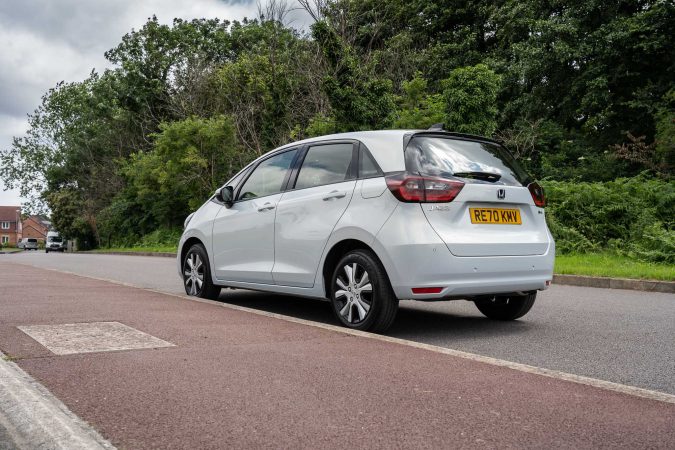 Now, let's move on to top speeds. For the Yaris, it is 115 miles-per-hour with 0 to 60 acceleration in about nine and a half seconds. The Honda Fit can go from 0 to 60 miles per hour in 10 seconds with the top speed being 109 miles per hour.
In the previous year, the Yaris offered either a 4-speed automatic or a 5-speed manual transmission – both a bit clunky and old, giving the Fit a zippy edge. Since then, however, Toyota has upgraded the transmission to a 6-speed one – the same as the Honda, leveling the playing field.
On both cars, you get a standard 36,000-mile/3-year warranty, or the extended 60,000-mile/ 5-year powertrain warranty (whichever comes first).
Advantages Of Honda Fit
Huge power advantage
Better fuel economy
Modern transmission choices
Advantages Of Toyota Yaris Liftback
Honda Fit Vs Toyota Yaris: Price
We like that both of these cars are standouts in their segment when it comes to price. Whichever car you buy; you are getting a good deal. That being said, there are some differences to be mindful of. The Honda comes in 4 trim packages while the Toyota comes in 5.
The basic Honda Fit model is the LX and the base price for this one is $16,190 (MSRP). On the other hand, the Yaris L is the basic trim package for rival car Toyota Yaris. The starting MSRP of that one is $15,650.
The priciest of the Yaris lineup is the Yaris hatchback XLE with an MSRP of $18,750. Keep in mind that there are plenty of tempting features you can add on. Do that and you are looking at approximately a $20,000 investment on a car.
On the higher end spectrum of the Honda Fit exists the EX-L model with a base MSRP of $20,620. There are a significantly higher number of extras for the Honda Fit than the Toyota Yaris, meaning you can truly go all-in on your car to pump it up to the highest level. All completed, an enhanced Fit like that could go up to $30,000.
Fuel Economy And Maintenance Expenses
In terms of fuel economy, the Toyota Yaris has better records. With average gas mileage of 35 miles per gallon, it beats out the Fit by a wide margin of 4 mile-per-gallon. So you are getting more bangs for your buck when it comes to fuel on the Toyota Yaris.
Maintenance costs are a big part of owning anything mechanical. Incidental expenses and annual repair and maintenance costs could be a deal-breaker for many, as the car starts seemingly cheap but rakes up high costs in repairs yearly.
But if you are getting the Honda Fit or the Toyota Yaris, you are in luck. Both of these cars have terrific reliability ratings, meaning both of them are designed to take one a reasonable number of strikes before showing problems. On average, an owner of a Honda Fit has to spend about $400 every year for repairs. It is cheaper for the Toyota Yaris, averaging at around $333 per year.
Given how both of these models made the top 5 subcompact cars list on many rankings, we would say that you are scoring a good deal.
Taking into account the MSRP, the average repair bills, and fuel economy, we conclude that the Toyota Yaris does a clean sweep in terms of budget-friendliness. For this round, the Yaris is the winner.
Honda Fit Vs Toyota Yaris: Features
The Fit offers extra cargo space which can be helpful for big families always on the move. Plus, who wouldn't appreciate the more space when they are trying to stuff their groceries inside the trunk after a trip to the local store?
Coming to the multimedia stuff, the Fit lags by just a little. The base model offers a 5" touch screen in comparison to the almost 50% larger 7" screen you would get in the Toyota Yaris. This screen is upgraded to a 7" one when you buy a higher trim package. The Toyota Yaris is the definite winner in terms of base models.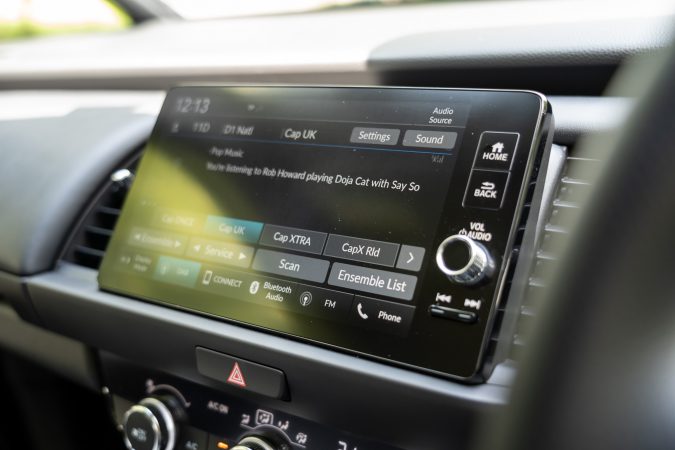 Android Auto and Apple Carplay are standard in both models and they come with USB ports too. Although, the Toyota Yaris features 2 slots whereas the Fit offers only one. Remote entry features are available on both of them as well.
Interestingly enough, none of these cars are "jam-packed" with features, but you cannot expect that sort of thing from subcompact economy vehicles. At the end of the day, you get what you pay for; this is not a Lexus. And for that price, you are getting good value for sure.
The 2019 Honda Fit is available in 4 trims: LX, Sport, EX, and EX-L. The prices range from $16,190 to $20,520.
For the 2018 Toyota Yaris, three trim levels are offered to customers: Three-Door L, Five-Door L, Three-Door LE, five-door LE, and Five-Door SE. Prices start from $15,635 and go up to $18,260.
Key Features Of The 2019 Honda Fit
LX; Price: $16,190
6-speed manual transmission
1.5L 4-cylinder engine
Hill-start assist
4-wheel disc brakes
Brake assist
2-speed intermittent windshield wipers
15" steel wheels paired with hub caps
Body-color side-view mirrors
Halogen headlights powered by auto-on/off-key
Remote keyless entry for security system
Body-color roofline spoiler
Body-color door handles
Recurring rear wiper
Power windows that have an auto-up/down feature on the driver's side
Cruise control
Cargo-area light
12-volt power outlets
Center-console armrest (with storage)
160 W, 4-speaker audio system
Steering-wheel-mounted controls
5" color LCD screen
1.0-amp USB audio interface
Second-row 60/40 split-folding Magic Seat
Multi-angle rearview camera
Sport; Price: $17,500
All features Of the LX, Plus:
Side underbody spoilers
The rear diffuser and front underbody spoiler with orange accents
16" black alloy wheels
Chrome exhaust tip
Steering wheel and shift knob wrapped in leather (it'll also help to learn how to clean leather car seats)
180 W, 6-speaker audio system
1.5-amp front USB port
7" HD touchscreen
Android Auto
Apple CarPlay
Pandora
HondaLink
SMS text message feature
EX; Price: $18,160
All features Of the LX, Plus:
Fog lights
Smart entry coupled with walk-away auto-lock
16" machine-finished, black insert alloy wheel
Keyless ignition
Variable-recurring windshield wipers
Cargo-area tie-down anchors
180 W, 6-speaker audio system
1.5-amp front USB port
Floor mats
7" HD touchscreen
Forward collision warning
Auto emergency braking
Lane-departure warning
Lane-keep assist
Road-departure mitigation
Adaptive cruise control
Auto high-beam headlights
Android Auto
Apple CarPlay
Pandora
HondaLink
SiriusXM
SMS text messaging
EX-L; Price: $20,520
All Features Of The EX, Plus:
Leather-wrapped gear shifter and steering wheel
Leather seating
Heated mirrors and integrated turn signals
Heated leather fronts
Key Features Of The 2018 Toyota Yaris Liftback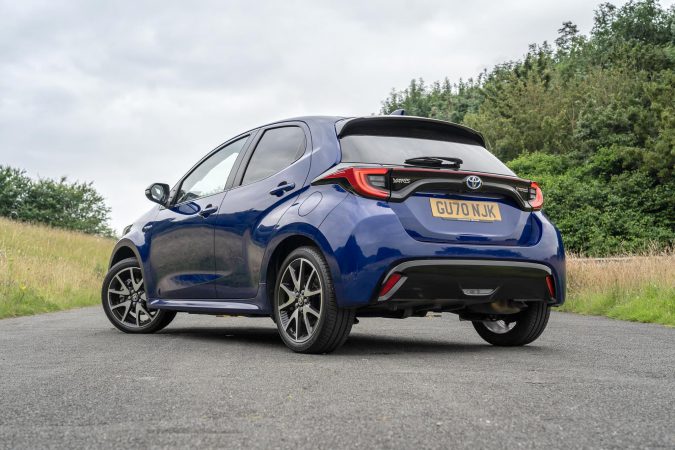 Three-Door L; Price: $15,635
1.5L 4-cylinder engine
5-speed manual transmission
FWD or Front-Wheel-Drive
Rear drum and front disc brakes
Sport-tuned power steering (electric)
15" styled steel wheels
Daytime running lights
Multireflector halogen headlights
Chrome-accented grille and fascia
Intermittent windshield wipers
Body-color outside door handles
Body-color mirrors
Rear window wiper
6-way manual driver's seat
Rear seat 60/40 split-folding
4-way manual passenger's seat
Power door locks
Tilt steering wheel
Cargo area light
Steering-wheel-mounted controls
One-touch driver-side down on power windows
1 12V power outlet
Cargo cover
6.1" touchscreen
6-speaker AM/FM/CD audio system
Entune Audio Infotainment system
USB 2.0 port
Rearview camera
Siri Eyes Free
Lane-departure alert
Auto emergency braking
Auto high-beam headlights
Bluetooth connectivity with audio streaming
Five-Door L; Price: $16,760
All features Of Three-Door L, Plus:
4-Speed Automatic Transmission
Three-Door LE; Price $17,285
All Features Of Three-Door L, Plus:
Power mirrors
15" machined-alloy wheels
Cruise control
Satin chrome finish on interior door handles
Metallic interior accents
Remote keyless entry
Five-Door LE; Price: $17,660
All Features Of Three-Door LE, Plus:
5-Door SE; Price: $18,260
All Features Of Five-Door LE, Plus:
5-speed manual transmission
4-wheel disc brakes
Projector-beam headlights with LED accent bars and a black trim
Chrome surround on fog lights
LED daytime running lights
Rear spoiler
15" machined alloy wheels
Leather-wrapped shift knob and steering wheel
Sport front panels with chrome accent
Sport fabric seats
7" HD touchscreen
Sport gauges
Entune Audio Plus infotainment system
SiriusXM
Scout GPS Link
Honda Fit Vs Toyota Yaris: Safety
When it comes to safety features, both Honda Fit and Toyota Yaris have a lot to offer.
Honda Fit
The 2019 Honda Fit received a five-star overall safety rating from the National Highway Traffic Safety Administration (NHTSA).
With technologies that alert, avoid, and minimize accidents, the Honda Sensing suite of driver assistance technology features allows drivers to feel safer. When fitted with the CVT transmission, Honda Sensing is standard on all Honda Fit models.
Forward Crash Alert: When an oncoming car or any other vehicle is awfully close to the Fit, front sensors identify it and advise the driver to take immediate action.
Lane Departure: If the Fit starts to wobble from its lane on the road, this system will alert the driver and advise them to correct their driving.
Road Departure Prevention: If the Fit crosses lane lines or road markers, this system will activate the brakes and steer to keep it from leaving the road.
Collision Warning Brake: If an approaching collision is spotted, this system will automatically activate the braking to lessen the effects.
Adaptive Cruise Control: Drivers choose the preferred speed and distance intervals with the car ahead, and the Fit cruises whilst seamlessly adjusting to shifts in traffic movement.
Lane Assistance System: If the Lane Departure Warning goes unaddressed, this function can guide the Fit back into the middle of the lane.
LaneWatch: Honda LaneWatch uses a tiny camera installed on the passenger's rearview mirror to watch the driver's blind spot. Whenever a right lane switch is signaled, a live video stream will appear on the 7-inch multimedia touchscreen inside of the vehicle, letting drivers see up to four times more than they would with just mirrors.
Toyota Yaris
The Yaris comes equipped with a rearview camera along with a low-speed pre-collision system that combines front collision detection and automatic emergency braking.
This technology operates at speeds of 18 mph or less and can alert the drivers of an approaching front-end collision. If the driver somehow doesn't apply the brakes, the system can.
Both trims have active safety features including dynamic stability management, traction control, braking aid, electronic brake-force dispersion, anti-lock brake technology, and brake overriding feature. A tire pressure monitoring system (TPMS) is also included in the 2020 Yaris hatchback.
Dynamic Stability Control (DSC): This is an electrical system that assists the driver in keeping the car in command in unfavorable situations.
Brake Override Feature: This system activates when specific brake and accelerator pedal applications are made at the same time. In such a case, the system activates to limit power to assist the brakes in stopping the car.
Pre-collision Safety: This system monitors the road for possible car crashes, and if the driver does not react, the system can hit the brakes immediately. But, at greater speeds, this system remains unresponsive.
Who Should Choose The 2019 Honda Fit?
If you want more space in your subcompact hatchback, go for the Honda Fit. You also get better fuel economy and additional power in this case.
Who Should Purchase The 2018 Toyota Yaris Liftback?
Struggling with fitting your vehicle into small spaces in parking lots or navigating through tight traffic? With its small footprint, the 2018 Yaris is a great option.
Subcompact Cars Battle: Honda Fit vs Toyota Yaris – Need-to-Know Facts
Both Honda Fit and Toyota Yaris are subcompact cars meant for function over style.
Both have 1.5L inline-4 engines, but Fit has 130-horsepower and Yaris has 106-horsepower, giving Yaris a slight edge in pickup and acceleration.
Yaris has a top speed of 115 mph and can do 0-60 in 9.4 seconds, while Fit takes about 10 seconds and reaches 109 mph.
Yaris transmission has been updated to a 6-speed, making it zippier to drive compared to the older 5-speed manual or 4-speed automatic of Fit.
Both cars offer a standard 3-year/36,000-mile warranty or an extended 5-year/60,000-mile powertrain warranty.
Toyota Yaris is more affordable with a starting MSRP of $15,650 for the basic model, while Honda Fit LX has a starting MSRP of $16,190.
The highest-end Yaris model is the Yaris hatchback XLE with an MSRP of $18,750, and the highest-end Fit model is the EX-L with an MSRP of $20,620.
Yaris offers better fuel economy with an average of 35 mpg, while Fit offers 31 mpg on average.
Both cars are highly reliable with average repair costs of $333 per year for Yaris and $390 per year for Fit, but Yaris edges out Fit in terms of affordability.
Yaris has more safety features as standard, including lane departure warning, automatic high beams, low-speed collision warning, and automatic emergency braking, making it a safer choice.
Final Verdict
From our point-by-point comparison in this Honda Fit vs. Toyota Yaris article, it was easier for us to decide which subcompact car we would get out of the two. Although the Fit has some amazing features, the Yaris performs a clean sweep of the competition.
Numerous factors were in play here, as their performance, how they affect your wallet, and how they serve as a car.
The Toyota Yaris is a much better car when it boils down to performance, reliability, and mileage. We don't even have to speak twice on the safety segment because you know you can trust Toyota to have their customers' backs.
Despite being a decent car, the Honda Fit falls short in certain aspects.
Having said that, the comfort and interior features can be a major deciding factor here. If the Honda Fit is more of your aesthetic, go for it. There is no exact loser here.