Have you been wondering which brand of vehicle to go for? Is it Toyota or Honda? There truly has been a very complex battle between these two Japanese largest car manufactures Honda vs Toyota. The rivalry between the two largest car companies dates back to the 1960s when the two automobile brands started to sell their vehicles in the United States.
These two brands are some of the most popular Japanese automakers in the market, but which one of them has the features, performance, reliability, and safety that you want? Both of these brands manufacture very good durable vehicles but again which one of them has the capability of handling your everyday activities? Deciding on which one to go for is always the hardest decision that anyone has to make when it comes to purchasing the best car that meets your needs plus the needs of all your family.
You can still trust that both of the car brands Honda and Toyota are more reliable companies that have earned their respective reputations for manufacturing reliable, affordable, and efficient trucks and cars on the market. So how can you decide on which brand to go for?
There are some of the most important factors that you will have to consider before you can make the final decision on which car to go for.
The content of this article entails;
Honda VS Toyota: Brand Approach
When looking for the comparison between Honda and Toyota in the perspective of brand approach, Toyota depicts a brand that is practicable and focused on making vehicles that does very little more than getting people around.
The Toyota brand emphasizes practicality and reliability while Honda on the other hand creates sportier and high-performance vehicles. The interior of Honda models particularly is of note when it comes to brand approach. Most of them especially the Odyssey minivans, are recognized for interiors with fresh designs and soft-touch materials.
The Honda brand mostly produces their cars while targeting the upper-middle class while the Toyota brand produces their vehicles while targeting the lower-middle class.
Honda VS Toyota: Design Language
For easy identification of their products, Toyota has a design language for most of its cars. This makes the Toyota vehicles look more basic. Honda on the other hand embraces creativity in the design of its vehicles creating a complexion of the distinctiveness of each car.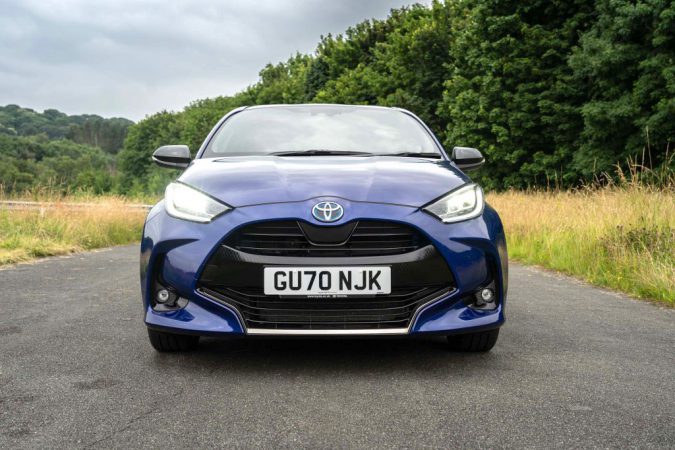 Both Toyota and Honda brands are regarded as recognizable but Honda is the one considered to be unique in terms of design language.
Honda VS Toyota: Performance
We all know that the Toyota Supra prevails and is fairly the performer. However, in many of the current Honda products, Honda offers up a heavy dose of performance. This brand in particular provides a much more engaging driving feel as compared to Toyota models.
It is no secret that Honda has all along been focusing on its performance as its selling point. It has earned higher performance ratings compared to Toyota across many of its models. An example is the Honda Civic Si which offers a good turbocharged punch with a 1.5-liter engine that produces 205 horsepower and a top speed of 137 miles per hour.
The performance of this brand extends past horsepower. Speed is also a great goal for their models. Smooth and quiet rides and technology amenities also count. It was well ahead of the curve when it come in with Apple CarPlay and some other performance software that makes your driving experience more reliable and more enjoyable without a doubt.
All of these do not mean that Toyota models do not have better performance. The Toyota brands also offer features like the CarPlay. Their highest horsepower vehicle is the Toyota Supra. It offers an exceedingly magnificent 335 horsepower. This is usually higher than the horsepower of most Honda models.
Although the Supra is considered a high performer, it is not a good choice for everyone.
Hondas are indulged as performance vehicles because they are easily personalized. You will be able to see a lot of Honda Civics on a racing circuit. They come in with engines that can produce up to 1,000 horsepower. For the ordinary drivers, Honda is the best overall performer when comparing the two automakers in terms of performance.
Honda VS Toyota: Reliability
Reliability is one of the most important criteria when choosing which brand of cars to go for. When talking about the reliability of these two automakers, Honda vs Toyota, they all score almost high scores. However, Toyota has proven itself to be the most reliable brand over so many years.
While on the contrary, Honda has good safety ratings among its models. It majors mostly in performance. In this segment, Toyota is an indisputable reliability champion in the world. The Toyota brand invests more in reliability and durability.
The Toyota models can also handle much more oversight than the Honda models. In terms of safety, Toyota comes on top, the Toyota Corolla was given a top safety Pick+ Award, and because of highlight problems, Honda fell short.
The Toyota Corolla also has got some advanced features that the Honda models lack. With things like lane-tracing assist and traffic sign detection, both brands have an average score with Toyota on top. The Toyota models can last for more than 3 years and still retain their original value.
Honda VS Toyota: Affordability
This is always the most difficult factor to consider when comparing these two vehicle brands, Honda vs Toyota. Whether looking for sedans, hatchbacks, SUVs, and trucks, in terms of price, these two brands are highly comparable. But Toyota models win over Honda.
Toyota models tend to be priced slightly lower when compared to the Honda models. The Toyota models typically come in at more affordable prices. With this, these models still retain their comparable features and specs. For instance, the Toyota Tacoma costs approximately $25,850 MSRP while the Honda Ridgeline costs $29,990 MSRP.
Because Toyota models can retain their value for at least 3 years when compared to Honda models, the Toyota models are more affordable in terms of maintenance cost. It also has more vehicle models available in the market, this makes it possible for them to open up the price range to customers.
Honda VS Toyota: In-Car Technology
This is also one of the ways to compare these two automakers. Honda was very quick to adopt and add the Apple CarPlay and Android Auto connectivity when these systems were introduced to the vehicles in mid-2010. The models that used the Android Auto and Apple CarPlay also used the infotainment system that was also new to Honda models.
Honda however started to bring about a new infotainment system on its models after receiving several complaints that were reported by owners. The new infotainment system was used in models like the Honda Accord and Odyssey. Apple CarPlay and Google have made their smartphone run smoothly.
Toyota on the other side adopted the Apple CarPlay much later. The 2018 Toyota Avalon was their first vehicle to receive the technology. Their first models to receive the Android Auto received it in the year 2020.
Honda VS Toyota: Model Choice
This is also one of how you can use to compare these two brands. In this section, we are looking at these two brands by segment.
Small Cars
Both of these brands Honda vs Toyota feature multiple lines up for small cars. But in this segment, Honda models earned a high score compared to Toyota models. Honda's small cars focus attention on the adaptable Civic which earned a score of 8.4 out of 10.
The Honda Civic is available in the market as a sedan, hatchback, and coupe. The Honda Insight also scored an overall score of 8.0. It is a hybrid car that comes with class-leading fuel efficiency, good safety ratings, and a large spacious cabin space.
Toyota on the other hand produces four small cars. Toyota Corolla, which scored an overall score of 8.1 out of 10, the Corolla Hybrid, which scored an overall score of 7.5, the Prius scored 7.7 out of 10, and the Prius Prime which scored 7.5 out of 10. These small cars earned high ratings for good reliability, fuel efficiency, and dependability.
Midsize Cars
These two brands Honda vs Toyota each produce excellent front-runners in this section. However, Toyota wins over Honda in this segment. The Toyota Camry which earned an overall score of 8.4 emphasizes mostly a big interior with comfortable seats, and enough space for cargo.
This model comes with a capable four-cylinder engine that produces 202 horsepower, or 301 horsepower on a V6 engine. It won the 2021 Best Midsize Car for the Money Award.
The Honda Accord also earned an 8.4 rating on the other hand. The interior of the Accord is made of quality materials. Its trunk space is big than that of the Toyota Camry. It comes with either a 192 horsepower or a 252 horsepower turbo-four.
Large Car
Toyota also wins in this segment. This is because the Honda brand does not produce any cars in this category. The Toyota Avalon comes on top. This model comes with a V6 engine. It also offers four-wheel drive. This Toyota model got high marks because of its large cabin space, fuel efficiency, and good reliability rating.
The Toyota models in this segment come with user-friendly infotainment systems, Apple CarPlay, Android Auto, Satellite Radio, and a Wi-Fi hotspot. The Toyota Avalon model is also equipped with some safety features like the LED automatic high beam headlight, adaptive cruise control, and automatic emergency brakes.
Hybrid And Electric Cars
Honda wins in this section of hybrid cars. Honda makes the Accord Hybrid which scored 8.3 out of 10 and the Honda Insight which scored 8.0 scores. Honda's average score gives it a win in the category of hybrid cars.
Toyota on the other hand has the Toyota Camry Hybrid and the Toyota Avalon both earned high scores of 8.4. This brand also makes the Corolla Hybrid which scored an average score of 7.9.
Subcompact SUVs
In this segment, Honda gets a win. The Honda HR-V scored an overall score of 7.4 out of 10. This car feels sporty on pavements. It also features a large room for passengers and cargo. This is more than expected from a normal subcompact SUV.
The HR-V model also offers all-wheel drive, this is not offered by the C-HR Toyota model. Toyota's subcompact SUV also comes with some features that are not available in the Honda subcompact SUVs. These features include the Android Auto, Apple CarPlay, and Wi-Fi hot spot.
Compact SUVs
Honda wins over Toyota in this section. Honda CR-V ranked on top. It scored an average score of 8.7. This model came on top because of its energetic powertrain, comfortable ride, and great gas mileage.
Toyota on the other side produced the Toyota RAV4 which scored an average score of 8.0. It features a lively engine and a roomy interior. They also come with a well all-wheel drive which is an option. All the Toyota models come with Apple CarPlay, Android Auto, and a Wi-Fi hot spot.
Midsize SUVs
The Honda Passport scored an average score of 8.0. in this category, Honda wins over Toyota because of its high scores across the board. This Honda model comes with comfortable seating. It can carry five people including the driver. Its cabin is made of soft materials. Another Honda model that scored high is the larger Honda Pilot. This model is a three-row vehicle that carries eight people.
The Toyota Highlander on the other hand scored an average score of 7.8. This car is big enough to carry eight people. It comes with several safety features and technology. The Toyota 4Runner features a decent off-roading capability. This Toyota model loses a point because of its inconsistent ride quality, poor gas mileage. Its interior design is also dated.
Hybrid SUVs
In this category, Toyota wins over Honda. The Toyota Highlander Hybrid ranked on top in this category scoring 8.0 this is because of its brisk acceleration and its high-reliability rating. The Toyota RAV4 Hybrid also scored 8.0 out of 10 because of its lively ride and excellent fuel efficiency.
The Honda CR-V which is the only model competing with the Toyota models in this category scored an average score of 7.8. It has less cabin space, fewer standard features, and lower fuel efficiency ratings.
Minivans
The Honda Odyssey ranked top in this category scoring an average score of 8.7. its interior is very attractive, it has comfortable seating for eight people. It also has some optional features as a built-in vacuum and cabin camera. Honda wins in this category. All of its models come with the Honda Sensing suite of advanced technology which includes adaptive cruise control, and automatic high beam highlights.
The Toyota Sienna which scored an overall score of 8.3 out of 10 on the other hand delivers smooth performance on pavements, large cabin space, and comfortable seating that can seat eight people. It also has an easy-to-use infotainment system. This model has an average reliability rating and an excellent fuel economy.
Compact Pickup Tucks
In this category, Honda wins over Toyota. The Honda Ridgeline which scored an average score of 8.3 come before its competitor the Toyota Tacoma. The Ridgeline has a large cabin that features a large space for passengers and cargo. Its seats are also very comfortable. This Honda model also has an array of standard equipment. Its Apple CarPlay, Android Auto, and an infotainment system with an 8-inch touch screen are also standard.
Its competitor the Toyota Tacoma on the other hand can handle rough terrain and trails. It scored an average score of 7.2 out of 10. Its cabin is also very spacious. It is equipped with several dashboard technology features. This model can tow up to 6,800 pounds. Its ride is however underpowered on rough surfaces.
All the Honda models in this section come with automatic emergency brakes and adaptive cruise control. When comparing these two brands focusing on their model choices, Toyota wins over Honda. Both two brands produce an impressive lineup of nameplates across all segments.
Toyota wins in the large car segment, large SUVs, and full-size pickup truck section. It also took a win in some segments where Honda has no competing vehicles like in the sports car category.
Honda on the other side comes with a stronger showing with its sporty and spacious small and midsize SUVs, small cars hybrid model, and minivan.
Honda VS Toyota: Engine And Transmission Changes
Both Honda and Toyota brands stick to their proven technology. These brands do not rely more on outside suppliers than smaller car manufacturers.
Toyota in specific changes its model design after every five years. Its vehicles receive more structural changes than mechanical changes. Its models with the 3.5-liter V6 engine like the Avalon, Camry, Highlander, Tacoma, and many other Lexus models date back to 2020. These Toyota models have been updated to fit different models, to increase their power, and to comply with the current emission rules. Their engines however remain the same without any change.
The manufacturer's fuel-efficient hybrid powertrains have also remained the same. While these vehicles are powered by four-cylinder and six-cylinder gasoline engines with one electric motor, Toyota was slow to adopt the lithium-ion battery technology.
Honda on the other hand refines instead of replacing its engine technology. Its V6 engine dates back to the 1960s. With its new 3.5-liter capacity, some of its models like the Honda Pilot, Passport, Ridgeline, Honda Odyssey, and some of its other models have the same engine.
Honda, however, started to change some of its engines. It started with the 2016 Honda Civic. They introduced the 1.5-liter four-cylinder turbocharged engine on some of its models. This was intended to increase their horsepower without interfering with their fuel economy.
Honda VS Toyota: Safety
When it comes to safety, both Toyota and Honda brands are known for their excellent safety features. They both take safety seriously. With either the Honda Sensing or Toyota Safety Sense, you will be able to get access to an innovative driver-assist system like;
Forward Collision Warning
Auto High-Beam Headlight
Adaptive Cruise Control
However, Honda edges out Toyota in the safety category. This brand is a worldwide leader in safety features. It comes with safety features like lane-keep assist and lane watch technology, blind-spot monitoring, and collision mitigation when braking.
Toyota brand also comes with comprehensive safety features such as;
Lane tracing assist
Road sign assist
Honda VS Toyota Maintenance Cost
Like any other thing, cars are prone to wear and tear. Because of this, they need regular check-ups. A vehicle's maintenance costs are a major factor to consider when determining its reliability.
Data shows that both brands Honda and Toyota are some of the less expensive vehicles to have on the roads when it comes to maintenance costs over the first decade of their existence. However, Toyota has a small advantage over Honda. Toyota costs its owner approximately $5,500 in maintenance meanwhile Honda costs its owner $7,200 in maintenance.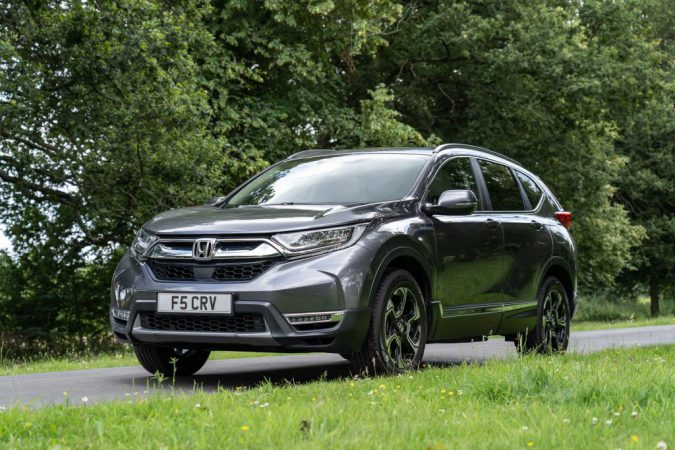 Every new Honda and Toyota model comes with comprehensive standard features but with a limited warranty. Toyota models are supported with a vehicle warranty for 36,000 miles. Its powertrain coverage. This protects the owners from expensive repairs of the vehicle's engine and transmission. The coverage is good for 60-months.
All the new Honda vehicles are also covered by 36,000 miles or 3 years limited warranty. Its powertrain, however, is shorter compared to that of the Toyota vehicles. It only covers the vehicle's engine and transmission for 60,000-miles.
Honda VS Toyota: Final Thoughts
There is no clear winner between these two brands, Honda Vs Toyota. The difference between the two brands is marginal. Even though Honda has outshined Toyota in some categories like in the minivans category, and in the compact pickup trucks.
This brand focuses mostly on performance, and styling while the Toyota brands focus most on pricing and reliability.
What is it that you need this car for? Do you want this car to commute across the country or do you just want it to haul a large group of people or do you just want to look good?
Whatever your deciding factors are, you should always note that whatever car brand you choose to go for depends on your needs, given that performance, affordability, reliability, safety, and all other points should always be on the frontline when you are trying to purchase a new or old car.