After only two races of the Formula 1 season, it might be too soon to write any team off as contenders for championships or major prizes. That being said, the odds of Ferrari coming away with anything to show for their efforts this year appear to be slim and diminishing by the second. When Charles Leclerc dragged his Prancing Horse to second place in the first race of the season in Austria, it was hailed as a near-miracle, albeit one that only came thanks to a five-second penalty awarded against Lewis Hamilton. Now, it appears that it might be an isolated incident.
Formula 1 races are notoriously hard to bet on, which is why so few gamblers do. Anything from a mechanical issue to a driver having a bad day can affect final placement, and so it's difficult to place a bet with any more confidence than you'd feel when placing a bet at an Microgaming slots. There are even several F1-themed online slots available that simulate this experience, and they might offer a better rate of return than placing bets on the real sport. It's this 'anything can happen' online slots style thrill that keeps millions of viewers coming back to F1, but betting on Ferrari – for this season at least – appears to be a bad idea.
We had warning signs that this was coming just before the season began. For the past few years, the winners of any F1 race have almost exclusively come from one of three teams. Mercedes are always strong favorites, followed by Ferrari and then Red Bull. The Ferrari car is always quick, and it's always competitive. This season that isn't the case. McLaren appears to have the edge on them, and the Ferrari is struggling in the middle of the pack. The iconic Italian team was forced to make major adjustments to its vehicle just days before the season began, and that's always a sign of issues. Even if the adjustments were successful, the team didn't get sufficient opportunity to test and adjust the car before they started racing. That's resulted in sub-par qualifying performances from both Sebastian Vettel and Charles Leclerc thus far.
In the short week between the first race of the season and the second, Ferrari worked on their car 24/7. The team's engineers and strategists labored day and night to improve performance, boost speed, reduce drag, and generally try any method available to them to try to make the car competitive. It was all in vain. After qualifying for the season's second race was complete, neither Ferrari driver managed to earn a place on the front row of the grid. Leclerc didn't even make it into the final qualifying session. Vettel, down in tenth place, was the best Ferrari could do. Resigned to the fact that winning the race wasn't going to be an option, Ferrari at least hoped that they might get 71 laps worth of performance data from both cars that might help them to improve before race three. That, too, was a vain hope.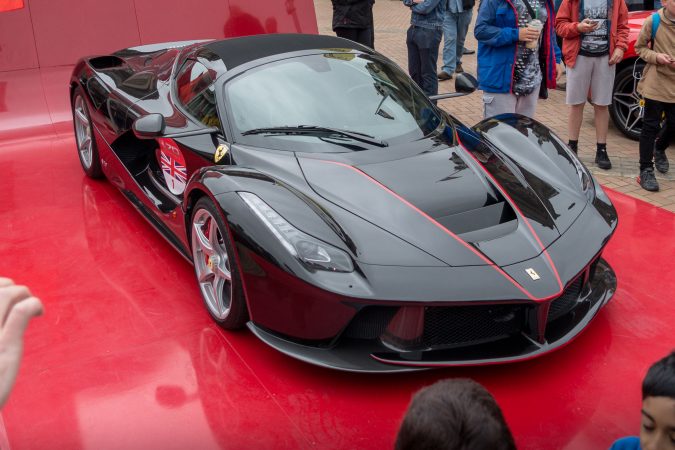 The Ferraris Collided
The race had barely begun when Leclerc tried to overtake his teammate. Believing he had space to pass the German up the inside of the hairpin during the first lap, Leclerc made a desperate lunge. Vettel didn't see it coming, and the space the Frenchman would have needed wasn't there anyway. The Ferraris collided, and Leclerc's wheels ran across the back of Vettel's car. The rear wing was destroyed, and Vettel immediately retired from the race. An attempt to replace Leclerc's front wing and send him back out again in last place failed, and he was forced to retire four laps later. After just five laps of the promised 71, both Ferraris were out of the reckoning. The team gained nothing from the weekend.
It was immediately obvious that Leclerc was at fault, and if the young driver can be credited with anything, it's the fact that he wasted no time in accepting the blame and apologizing for his error, coupling the apology with a promise not to be so rash in future. Vettel, for his part, accepted his apology and claimed that he bore Leclerc no ill-will. That might be true on Vettel's part, as his opinion no longer matters to Ferrari. He's leaving the team at the end of the season, and with no seat available to him elsewhere in F1, it appears that the four-time world champion might be about to walk away from the sport forever. The issue of who was to blame, and what for, scarcely matters. The impact of the crash is that Ferrari is now preparing for a third race without any useful data about the shortcomings of their underperforming cars. That means they're no more likely to be competitive this time around, and they'll fall further behind the teams at the top of the Championship table.
Turning this situation around won't be easy for Ferrari. In Vettel, they have an unmotivated driver who knows that he's surplus to requirements and won't be there next season. In Leclerc, they have a gifted-yet-rash driver who's almost certainly concerned about his billing next season. Carlos Sainz will be joining from McLaren, and it's doubtful that the idea of him being the team's 'number two' driver is what persuaded him to change his allegiance. Leclerc is the team's priority this season for no reason other than the fact that he'll still be there in 2021, and Vettel won't. Next season he's likely to be demoted, and that fact will weigh heavy on his ambitious mind. With Vettel disinterested and Leclerc feeling insecure, and a car that isn't up to scratch, Ferrari are in danger of slipping into a crisis. By the time they come out of it, they might find that Mercedes, Red Bull, and McLaren are so far ahead that they can't be caught.
Teams have come back from situations like this before. A little over a decade ago, McLaren could be relied upon for podium finishes. They lost their way for a few years after Lewis Hamilton departed to join Mercedes, and were barely a factor at the front of the grid. Now they finally appear to have their mojo back and could become a threat again. Spending years in the wilderness like McLaren did won't be a tolerable thought for Ferrari, though, and they need to find a way forward sooner rather than later.