In this day and age, we depend on the internet for everything. Be it communication, entertainment, or shopping, it has become nearly impossible for humans to function without the internet. In the early days, there was one place where the internet was unavailable. Can you guess what that place is? Yes, it is our cars. However, in-car WiFi has become a popular feature in recent years, But, how does car WiFi work? In this article, we will give you the exact answer.
Although we all use car WiFi, most people don't know the technology behind it. Here, we will explain how these systems work to you. Not only that, after reading this article, you'll also get to know the different ways you can get this useful feature in your car. So, without waiting any longer, let's get started. First, we are going to take a look at the basics of car WiFi systems.
Car WiFi
Most modern cars come with built-in car WiFi systems right out of the factory. However, if you own an older vehicle, don't worry. These systems can be installed on older vehicles as well.
A car WiFi system essentially acts in a similar way to a hotspot. There is a transmitter and a receiver built into the vehicle, and it connects to the internet through the use of a cellular data connection. But, there are other ways of getting WiFi in your car as well. We will talk about these methods in a later chapter.
As you might have guessed, there are a number of benefits to having a car WiFi system in your vehicle. Next, we will take a closer look at some of these benefits.
Internet For Car
Having access to the internet right from your car can come in handy on many occasions. Some of the most prominent advantages of having a car WiFi system are,
Higher Safety
Increased Reliability
High Resale Price
Convenience
Now, let's discuss these benefits in more detail.
1. Higher Safety
Having a car WiFi system grants you access to a number of modern safety features like autonomous driving. These systems are highly intelligent and can take you to your destination safely. These systems use the internet to get information. As a result, a car WiFi system is essential for them to function as intended.
You can also use the car WiFi feature for navigational purposes as well. Through car WiFi, you can view maps right from the center screen of your vehicle. As we all know, using your phone while driving is highly dangerous, and this reduces the need of using it while driving.
2. Increased Reliability
Although most cars come with infotainment systems, they are mostly unreliable. These systems have many bugs and are sometimes unresponsive. Having access to the internet from your car saves you from having to deal with these dodgy in-car entertainment systems.
3. High Resale Price
Car WiFi systems can seem expensive right out of the gate. However, when the time comes to sell your vehicle, these systems can actually have a positive effect on the resale price.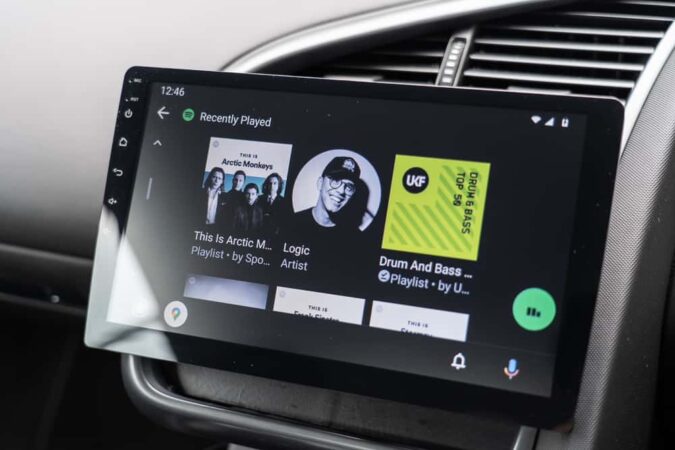 You see, most people view car WiFi as a value addition because it provides a lot of functionality. So, they are willing to pay more for vehicles with this feature. When looking at it as an investment, the initial cost of a car WiFi system actually seems reasonable, doesn't it?
4. Convenience
A car WiFi system is one of the most convenient features you can add to your vehicle. The convenience will mostly be felt during long commutes. Not only that, but parents with small children will also love car WiFi, as the system will keep kids entertained throughout the journey.
However, car WiFi is not just for entertainment. It can also help you get work done as well. Let me give you an example. Think of the last time you were late to a meeting. With a car WiFi system, you would have been able to attend the meeting through the internet, right from the driving seat of your vehicle!
Some of the biggest cellular companies in the world have already entered the car WiFi market. Coming next, we will tell you about some of these companies and the services they offer.
AT&T Car WiFi
AT&T is the largest cellular provider in the United States, so it is no wonder that they have a car WiFi offering. The AT&T in-car WiFi system works together with the vehicle's inbuilt WiFi hotspot to deliver you a great internet experience.
It can especially come in handy when you are taking a trip through the American countryside. AT&T's car WiFi plans start at around $20. Moreover, it allows multiple devices to connect to the internet at once. This is very important for families with multiple children.
Furthermore, the AT&T car WiFi system can function as a backup system to your home or workplace as well. This means that in case of an internet outage at your residence, you can simply connect to the car WiFi system and get your work done.

If you are the owner of an older vehicle without an inbuilt WiFi hotspot, AT&T has a solution for that as well. They offer a device called the HARMAN Spark, which plugs into the OBD port of your vehicle to give it car WiFi functionality. This system comes with several useful features such as impact detection, repair pal, virtual mechanic, and driving score.
Verizon Car WiFi
In our discussion of the question "how does car WiFi work", the next company we are going to take a look at is Verizon. The cellular juggernaut offers 4G LTE speeds in their car WiFi systems. Currently, Verizon has partnerships with a few prominent car brands. These brands are,
Lexus
Toyota
Volkswagen
Bentley
Kia
Hyundai
Lamborghini
Vehicles from the above 7 brands come from the factory equipped with Verizon WiFi capability. On top of that, the Verizon car WiFi technology is fast and reliable. It also offers the capability to connect multiple devices at once. New Verizon customers can get a Verizon single-line prepaid connection for their vehicle.
T Mobile Car WiFi
T Mobile calls their car WiFi solution "Magenta Drive". this is the only car WiFi system to currently offer 5G speeds. Moreover, the plans start at just $20. As with the other two manufacturers, the T Mobile car WiFi solution offers multiple device connectivity as well. Not only that, it enables users to connect to the car WiFi system from the outside of the vehicle too.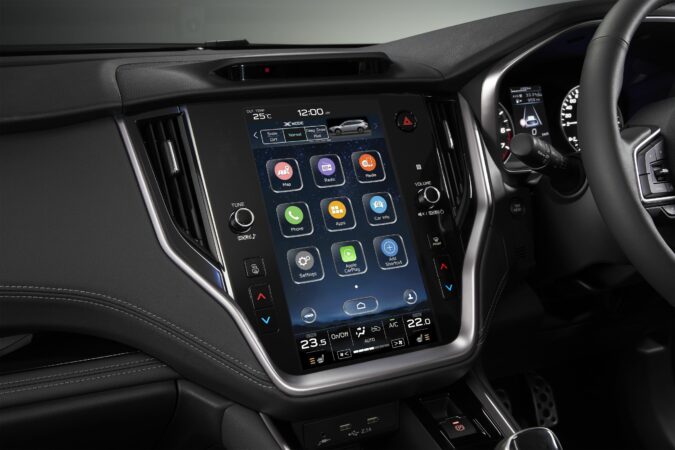 However, before committing to any manufacturer, it is important that you carry out some research. That way, you will surely find the best deal that is suitable for you.
As we previously mentioned, there are different types of car WiFi systems. A car WiFi hotspot is one of them. If you are curious to learn about this system, follow along.
Car WiFi Hotspot
There are 2 ways of getting car WiFi through a hotspot. It is important for you to have a clear understanding of both these methods before making a purchase.
How Does Car WiFi Work #1 – Smartphone Hotspot
Using a smartphone hotspot is the cheapest and easiest way to get WiFi connectivity in your vehicle. Almost everyone has a smartphone, so there is no hardware cost at all. The smartphone takes care of the functionality of both the modem and the router.
There are many advantages of using a smartphone hotspot in your vehicle. You can stream music, browse the internet, and use navigation as well. And once you reach your destination, you can simply turn off the hotspot feature of your smartphone.
However, there are some drawbacks to using a smartphone hotspot in your vehicle too. On long journeys, the battery of the smartphone can run out, making the car's WiFi unusable. But, this can be easily avoided by keeping your smartphone plugged into the USB port of your vehicle.
Another disadvantage of using a smartphone hotspot as car WiFi is that it can use up all your cellular data allocation for that month. If this happens, it will increase your cellular bill and also be a major inconvenience.
How Does Car WiFi Work #2 – Dedicated Mobile Hotspot
A dedicated mobile hotspot is a device that you plug into your vehicle from the outside. Typically, a device like this costs around $100 to $200. On top of the purchase price, you'll also have to pay a monthly service fee as well. This can range from $0 to over $70.
Dedicated car WiFi hotspots can be had either as a dongle or as a self-contained device. If you choose to go for a dongle, you can directly plug it into one of the USB ports in the interior of your vehicle. However, these devices are not very portable.
On the other hand, self-contained devices are more expensive. However, they are more portable as well. These devices don't need to be plugged into a power source. That is because they come with their own in-built battery. The Verizon MiFi device is an example of a self-contained car WiFi device. No matter which type of device you go for, a monthly cellular connection from a carrier is essential for the car WiFi feature to function as intended.
Most new cars on the market come with car WiFi hotspots. Here, we have compiled a list of the most popular ones.
Cars WiFi Hotspots
A car WiFi hotspot has become one of the most popular features in modern vehicles. Some of the vehicles that come with built-in WiFi hotspots are,
Chevrolet Malibu
Dodge Dart
Toyota Camry
Mercedes Benz GLS
Honda Passport
Ford Escape
Audi A3
Volkswagen Atlas
1. Chevrolet Malibu
The Malibu, along with other popular Chevy models like the Cruze, Sonic, Trax, and Spark, all come with car WiFi capability. These are some of the most affordable vehicles in the market that come with this capability.
Up to seven devices can be linked to the Chevrolet car WiFi hotspot at any given time. Not only that, it can provide up to 4G LTE levels of speed. The car WiFi feature comes bundled with the Chevrolet OnStar system. This system comes with a few additional features such as a remote diagnostics feature, navigation, accidental lockout as well as mechanical difficulty assistance.
2. Dodge Dart
Not to be outdone by its rival, Dodge also offers their own inbuilt car WiFi solution. As Dodge is owned by Chrysler, their vehicles come with the Uconnect Web by Mopar system. This system is capable of serving up to 10 people at once. Not only that, it can serve users who are up to 150 feet away from the vehicle.
Furthermore, the Dodge car WiFi system has some useful additional features as well. These include voice commands over Bluetooth. Moreover, drivers can send emails, browse the internet as well as listen to music through this car WiFi system.
3. Toyota Camry
All Toyota models with the Entune infotainment system come with WiFi functionality. It comes with a  touchscreen interface, which makes controlling the system a breeze. The Entune system packs a lot of functionality, with features like satellite radio, and Scout GPS on tap.
The Entune system contains an exclusive system for iPhone users in the form of the Siri Eyes Free voice control feature. This is a system made with the intention of making driving safer. Additionally, applications like iHeart Radio, Yelp, destination search, Pandora, and Open Table can be accessed through the Toyota Entune app suite as well.
4. Mercedes Benz GLS
The GLS is one of the most luxurious SUVs offered by the manufacturer. And, without surprise, it also comes with a built-in hotspot. It can be accessed through the two large touchscreens placed in the interior.
Mercedes calls this system 'MBUX'. It has Android Auto and Apple CarPlay built-in, which allows drivers to emulate their smartphone onto the touchscreen. The interior of the Mercedes Benz GLS is one of the most comfortable ones out there. So, with the car WiFi feature of this SUV, you can browse the web and at the same time be indulged in luxury.
5. Honda Passport
The Honda Passport is one of the best-selling SUVs on the planet, and for good reason. It is filled to the brim with the latest technological features. You can get a Honda Passport equipped with a car WiFi hotspot too. However, it is only offered with higher trim level models.
6. Ford Escape
Ford has included a WiFi hotspot with their newest Escape. On top of that, the SYNC Connect feature allows users to link their smartphone to the SUV using the FordPass mobile app.
The SYNC Connect app enables the driver to control many functions of the vehicle remotely. Some of these features include locating the vehicle at a parking lot, checking the fuel level, starting the vehicle's engine as well as controlling the AC system. In its current state, FordPass is a paid service. However, the app is free for the first 5 years of ownership.
7. Audi A3
Being a German vehicle, people expect the Audi A3 to come packed with the latest technology. It comes with a WiFi hotspot with 4G LTE technology. The A3 features a digital gauge cluster as well as an infotainment screen that pops out from the dashboard.
You can use either of these screens in conjunction with the car WiFi feature to browse the web, visit Google Earth 3D and watch Youtube videos.
8. Volkswagen Atlas
The final vehicle on our list comes from another German manufacturer. The Atlas is one of the biggest SUVs offered by Volkswagen, and it comes with a car WiFi hotspot as a standard feature. Moreover, this feature is available on all trim levels of the Atlas.
This full-size crossover has a 6.5-inch touchscreen which the users can use to access the internet. Apple CarPlay, Android Auto, and Mirrorlink features are built into this touchscreen too.
Car WiFi Router
Fitting a permanent WiFi router into your car is the most reliable way to gain internet access. However, these devices are far more expensive than the other methods we talked about. Not only that, they are the least portable as well.
However, this technology comes built into most modern vehicles. Car WiFi routers have a stronger WiFi signal than mobile hotspots or dongles. Not only that, instead of connecting devices to the network wirelessly, you can directly plug your laptop into the car WiFi router too. This connection can be done through Ethernet or even USB. A wired internet connection ensures reliability and provides higher data speeds as well.
A permanent car WiFi router will cost you around $200 – $600 for the initial purchase. However, you will have to pay more money to get it installed in your vehicle. Not only that, depending on your cellular carrier, sometimes you may have to pay a monthly cost too.
Unlimited Car WiFi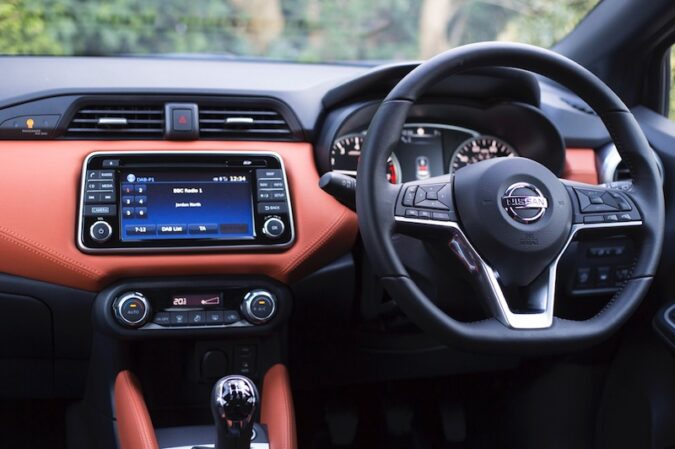 Some users may require unlimited data in their car WiFi system. In that case, you may have to pay the carrier network a higher price. Not only that, the speed of the connection will be slower as well. You can get unlimited plans from several major networks. The AT&T Connected Car data plan and the Volkswagen Car-Net system are good examples of unlimited car WiFi plans.
How Does Car WiFi Work – Speed
Typically, car WiFi networks have a slower speed when compared to other internet connections. There are several reasons for this. The first and most obvious one is the very nature of vehicles. As the vehicle is an object that constantly moves around, the signal strength it receives varies too. Because of this signal variation, the speed is decreased.
Another reason for slower car WiFi speeds is the strength of the transmitter. When compared to home broadband networks, the signal transmitters in cars are less powerful. This means that they can't capture signals as well as home networks do.
How Does Car WiFi Work – Cost
There is a large variety of car WiFi systems out on the market today. These products start at around $100 for a basic version. However, the price of a top-of-the-line car WiFi system exceeds $2000.
But, for that price, you'll be getting a system that contains the latest technological features. This includes features like 4G LTE speeds, dual-band support as well as charging ports for all your devices.
Cars with Wi-Fi – What You Need to Know
Car Wi-Fi systems work like a hotspot, with a transmitter and receiver connected to the internet by a cellular data connection, allowing you to access web content, stream TV shows, check email, etc., all while driving.
Car Wi-Fi speeds are slower than home broadband speeds due to the transmitter in a car being typically not as powerful as a home router, and a car being constantly in motion, with metal walls that can block the signal.
Before investing in a car Wi-Fi system, ensure your cellular provider's network covers the areas you drive through, as the internet provided by cellular providers can be spotty in some areas.
Wi-Fi in your car can be a safer alternative to using your smartphone while driving, providing an alternative to temptations such as streaming movies or TV shows.
Car Wi-Fi is more convenient for getting work done on your commute or keeping children occupied, and can offer more reliability than traditional entertainment systems.
In-car Wi-Fi can be costly, but it's just another feature added to vehicles that you pay extra for, and it's easy to find everything you need at a reasonable price if you do your research.
The price of in-car Wi-Fi varies depending on the features you want, and systems can range from $100 to $2000 or more.
When shopping for an in-car Wi-Fi system, it's important to figure out which features you value the most and choose a system that offers them at a price you can afford.
An in-car Wi-Fi system can be a smart investment that can increase your safety and make your commute easier, but it's not necessary if you're just looking for a bit of entertainment while driving.
It's possible to install Wi-Fi in older cars, and many new cars already come with Wi-Fi installed.
Conclusion For How Does Car WiFi Work
Depending on how much time you spend in your vehicle, a car WiFi system can be one of the most useful features for you. These systems have several uses like providing entertainment, giving turn-by-turn navigational instructions as well as allowing you to browse the web in the comfort of your vehicle.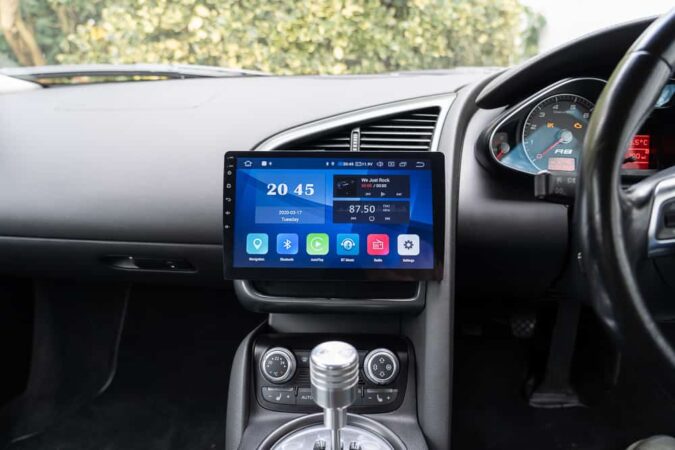 Although car WiFi systems work in a complex way, the service they provide will surely be appreciated by every car owner. If you spend most of your day in your vehicle, we highly recommend getting one of these fitted in your car.
FAQs On How Does Car WiFi Work
Here are some popular FAQs:
How Does WiFi Hotspot Work In A Car
The WiFi hotspot in a car works with the use of a dongle or a stand-alone device. These devices also allow you to connect multiple devices to the car WiFi network at once.
How Much Is OnStar
OnStar is a service offered for vehicles made by General Motors. It is a subscription-based service that gives owners a number of connectivity options. The cheapest OnStar subscription tier is Connected Vehicle, which starts at just $24.99 per month. The OnStar Premium subscription is the most expensive as it costs $49.99 per month. The middle tiers of Essentials and Safety & Security cost $39.99 and $29.99 respectively.
How To Get WiFi In Car
There are several ways to get WiFi in your car. You can use a smartphone hotspot, a dedicated mobile hotspot, an OBD 2 device, or a dedicated router to get the WiFi functionality.
How To Get WiFi In Your Car For Free
There are a few ways of getting WiFi for free in your vehicle. The easiest method is to use a public WiFi hotspot. These can be found in public places like libraries, schools, and restaurant chains. You can simply park your vehicle near one of these organizations and connect to the public WiFi network.
Does Car WiFi Work When Car Is Off
If you are using a dongle for your car WiFi, then it will turn off once your vehicle is turned off. However, if you are using a stand-alone WiFi device, it will continue to function.