Have you been planning to sell your used vehicle, or possibly purchase a used vehicle and you stumbled upon TrueCar and you are asking yourself how does TrueCar work? Well, if that is the case, then you are at the right place because there will be a lot to cover on TrueCar.
Nowadays there are a ton of companies that offer this kind of service of purchasing and selling used cars. You are probably familiar with Autotrader, Carvana, and KBB Instant Cash Offer. All of them work really well when it comes to buying and selling cars.
But what about TrueCar? Is TrueCar legit? What is their business model and how this service works in general? Well, more on that and their service we are going to elaborate in this article where we are going to try to compose an excellent TrueCar review based on the data that we have collected and studied the pros and cons of this service.
First, we are going to learn what is TrueCar and if it's legit, and also if it's free. Then we are going to learn how does TrueCar work and learn more about selling on TrueCar used cars and also more about the TrueCar used car value and learn how much you could possibly get for your used vehicle. Then we will cover the pros and cons of TrueCar and make a conclusion about whether this service is good or not. So, if you want to learn more about TrueCar, follow along.
What Is TrueCar
Now before we learn more about how does TrueCar work and how you can buy and sell cars on their app. Let's take a look first at what is TrueCar in general. We think that this is really essential because there are a ton of people reading this article who are not familiar with this company and this is why we share this chapter with them.
So, what is TrueCar? Well, TrueCar is an online platform where you can buy and sell vehicles. Yes, that's right, TrueCar allows you to buy and also sell your cars. But how is this possible?
Well, TrueCar in simple words is like a middleman or a broker as would some people say. They have a ton of contacts with dealerships across the whole country.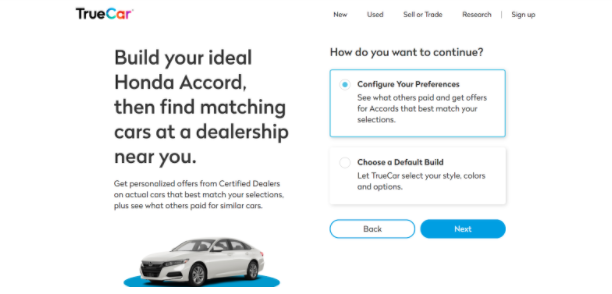 They simply send your details to the dealership and the dealership sends their offer back to you. And not only one dealership. But a couple of them and this allows you to get the best offer out there and not get ripped off.
TrueCar focuses a lot on its clients and helps them to get the best buying and selling experience possible. This is great if you are asking me.
It has never been easier to buy and sell a vehicle in 2022. There are a ton of websites like this that indeed try to help you out and not rip you off and get away with your money.
And what is good about this company is that you cannot only purchase used cars but also purchase new cars as well. They even have a special research category in which you can find the best cars under $20,000 for example, which is really nice. But how does TrueCar work? More in a bit.
Is TrueCar Legit
Before we dive into understanding how does TrueCar work, let's take a look at if this website is legit. So, is this website legitimate?
Yes, they are legit. According to the data available on Wikipedia, the website was founded in 2005 as Zag.com and in 2008 TrueCar was launched after a year of development.
The company has headquarters in Santa Monica, California, and has more than 650 employees. This is a public company that is traded on the NASDAQ.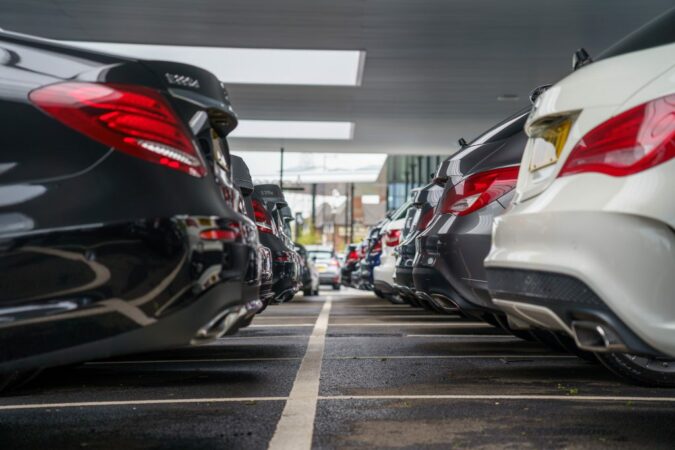 In 2020 they redesigned their website and started focusing more on military members and created TrueCar military program that allows incentives to veterans who serve or served before in the country.
They also have apps on the Apple Store that has a 4.7-star rating with more than 44,000 reviews and they also have an app on the Google Play Store which also has a good rating of 4.4 stars and more than 12,000 ratings overall.
Considering that this website exist for more than 15 years and has a ton of satisfied customers and the company is traded on the stock market. We can say that they are a legit company. So, you shouldn't be afraid of giving it a try and see if it works well for you. But how does TrueCar work? More on that we are going to cover later on after we learn if this platform is free or not.
Since cost basically determines if some people would give it a try or not. This is why in the following chapter, we cover all about if this platform is free or not. So, follow along.
Is TrueCar Free
Now before we dive into how does TrueCar work, let's learn more about the costs that are involved in using this service. So, what are the costs of using this service? Do you have to pay a fee or is it free?
TrueCar is totally free for car buyers. You will not have to pay a single dollar for this service and you can use it any time you want for free without worrying that you will be charged. TrueCar will never ask for credit card information as we learned from reading experiences.
But there is a catch, right? No, no catch at all. So, how this service is making money to keep up working? Still, they need money to maintain their website and also pay their employees.
The way how they make their money is not from the car buyers. But from the dealers. As we mentioned previously. They collaborate with a ton of different dealerships across the country. And we are talking about thousands of these dealerships.
Every day these dealerships sell a ton of cars through TrueCar and this is how TrueCar makes the money. They charge a certain amount of money to the dealerships for each car sold through them. Simple as that. How much nobody knows but that's how things go.
They also make money from ads, consulting work, and data. So, we can say that using TrueCar is a win-win situation for everybody. The dealerships are clearing their lots from cars, TrueCar makes money on each of these sales, and you enjoy your new car. You cannot beat that. But how does TrueCar work? More on that, we are going to cover next.
How Does TrueCar Work
But how does TrueCar work? You are probably asking yourself this question all over again. And we think that you deserve a proper answer.
As we already explained previously, on TrueCar you can buy and also sell cars. Which is really excellent. You can also trade in your old car for a new car. More on that we are going to cover when we will discuss the TrueCar trade-in value.
Another thing to add in order if you didn't follow us carefully is that TrueCar does not own any of the inventory on their website.
All of the vehicles are listings that come from the respective dealerships which are doing business with TrueCar. So, whenever you buy or sell, TrueCar only works as a middleman who connects you with a certain dealership in your area. Now as we cleared all this let's dive into how does TrueCar work for buying and selling cars.
How Does TrueCar Work: Buying A Car On TrueCar
Now let's see how does TrueCar work when it comes to buying cars on their website. As you probably know. There are two types of cars that you can buy. New cars and also used cars.
So, when you open their website you will see two items in the menu that say "new" and "used". So, you choose the respective section depending on whether you want to get a new car or a used car.
There are also separate categories that indicate cars, SUVs, vans, convertibles, trucks, and even EVs. So, you choose the section that you want and you see the listings.
Remember that these are listings with offers from their dealerships. So, when you open a listing you are able to see the price, also, the price if you decide to get the car through financing. And there is also a button that says "Get Your TruePrice" and if you click this button you will get a price tailored especially for you with probably a small discount.
In addition to this, you can also get a free insurance quote so you know how much you can save on the insurance of this vehicle.
Also, you get the information about this vehicle, you learn all of the specs that this car comes in, and the mileage of the vehicle. And also there are a ton of pictures for each of these listings. So, you get a clear idea of what you are purchasing. Still, we encourage you to go there and see the car in person before buying.
Once you decided which car to get, you press on Check Availability and fill in your information. Then wait for a call from the dealership to help you out. It's dead simple to use.
How Does TrueCar Work: Selling A Car On TrueCar
So, we learned how does true car work when it comes to buying a new or used car, now let's take a look at how does TrueCar work when it comes to selling a vehicle? Let's elaborate.
In order to start the selling process, you just click on the website menu where it says "Sell Your Car". Once you click this item, you have three options, enter your license plate number of the car, the VIN number, or the make and model of your vehicle.
Once you finished and filled in the information, you will get immediately an estimated offer for your car in the range of $20,000 to $24,000, for example. This price is a clear example of which price ranges you can expect.
Then you will be able to select and add more data about your car including the color, trim level, equipment, mileage, condition, modifications, etc.
Here you can also select if you want to trade in, in order to learn the TrueCar trade-in value for your vehicle. If you don't plan to do a trade-in, you can just skip this step and move on.
Then in order to connect with some dealerships in your area since you entered your zip code. You can just click on the button that says "Get Your True Cash Offer". And once you complete this step, you will get some offers from your local dealerships.
Then if you are interested in some of the offers, you can select them and come into contact with the specific dealership. And the rest will be history.
It is really easy to use if you are asking me. It cannot get simpler than this. So, we learned how does TrueCar work, now let's move on to other topics.
Pros And Cons Of TrueCar
Since we cleared how does TrueCar work, now it is time to discuss more on the pros and cons of using this service.
Everything has its pros and cons and so is the case with TrueCar. They cannot all be positive right? Well, yes, this is why we dedicate two chapters focused on the positives and negatives of using this service to buy and sell cars. So, let's get into it.
Pros Of How Does TrueCar Work
We learned how TrueCar work, now let's dive into the pros. As you probably noticed, one of the biggest pros of using this service is the ease of use.
The platform is really easy to use and navigating through it is not a problem at all. You are only a few clicks away from buying and selling your vehicle. So, they are definitely worth checking out.
The second pro is that they also are featuring some listings that you will see on other platforms such as Vroom and Carvana. This means that the selection of vehicles is really wide and you will not be required to choose a vehicle that you don't really want. In other words, there is a choice for everybody.
Also, there is a feature called price ratings that will allow you to check how the price for a specific car compares to the average listing prices of other vehicles in the same category. This makes it really easy to find a vehicle from a different carmaker in the same segment.
And the last pro of using TrueCar is that it costs zero dollars. You don't have to pay anything to use this platform. So, this makes TrueCar an excellent research tool to see more about how much your car is worth and what are the average car prices for a specific make and model.
This way you will have the right information that you need and make sure that you always get the best deals out there without getting yourself ripped off. So, it is a win-win in every situation if you are asking me. But what about the cons, there are probably some of them, right? Well, more on that we are going to cover next.
Cons Of How Does TrueCar Work
So, we now know how does TrueCar work and what this service is all about. We learned how this platform works for buying as well as how it works for selling vehicles. And as we noted, it is very easy to use.
But there could be some cons to it, right? Well, there are. What is worth noting is that these cons are not a deal breaker by any means since this stuff is completely normal when you are using a service like this. But what are the cons? Let's elaborate more on that next.
So, what are the possible cons of using this service? The biggest cons for a ton of people are the emails, phone calls, and texts that they receive when they interact with a listing they like.
And this is completely normal. Since, how you will get the information that you need if they don't call you or email you. This is part of the selling process, they want to sell you a car and you should understand them.
So, if you really don't want to get bothered, you can use a phone or an email for this specific purpose only and after you are done buying a car, just get rid of the number and email and you will be fine.
Another con for some people is that TrueCar Certified Dealers will often not have the exact match for the car that you intend to purchase. So, you might be recommended to check some other cars on their lots instead. And this can be a real deal breaker for a lot of people since they want a specific car to purchase.
TrueCar Military
So, we learned how does TrueCar work, now let's discuss other topics. And another interesting topic for us is the TrueCar Military. What is this all about and how can you use this to your advantage to get a better deal?
The TrueCar military is a special program that is dedicated to military personnel and their families. So, if you are in the army or you are a veteran, this program will be perfect for you and will help you save money and get incentives that are specifically tailored for you. So, what are the pros of this program?
Well, the biggest pro of this program is that you can get a cash bonus of $500 to $2,000 from select manufacturers.
Then, you can get a vehicle condition summary on every used car available on TrueCar. And on top of that, you can get up to $4,000 benefits for repair and auto deductible reimbursement.
For this program, there is also a specially dedicated customer service hotline that you can call, in order to get the information that you need. When it comes to how to use your incentives and bonuses.
But still, you need to meet some conditions first and that is to activate your Military Appreciation Package and prove that you have been into the army or you are still in the armed forces. Still, this offer is only dedicated to veterans and servicemen that are still serving in the army. And if you are not one of them, this offer probably isn't for you since you don't meet the criteria. Now, let's conclude this article on how does TrueCar work.
TrueCar Review: 5 Things To Know Before You Buy or Sell – Facts
TrueCar is a digital automotive marketplace that enables users to compare prices for new and used cars at local dealerships and see prices for more than 250 car-buying programs, including those from Sam's Club and American Express.
TrueCar does not own the cars listed on its website, but rather lists new and used cars across multiple car lots in your area.
TrueCar allows users to shop for new, used, and certified pre-owned cars, as well as lease cars and sell/trade their current cars.
When searching for cars on TrueCar, users can filter results by brand, type, and price and see the vehicle's mileage, distance from them, and vehicle history report.
TrueCar allows users to sell their current vehicles by getting an instant cash quote, which is good for three days at a certified dealership, and also lets users use the website as a research tool to research and compare models, calculate a lease or calculate a loan.
Conclusion On How Does TrueCar Work
In this article, we have covered quite a bit when it comes to TrueCar. First, we learned what this company is and learned if is this company legit or not.
Then we learned how does TrueCar work. We covered both buying and also selling cars through them. They have a wide network of dealerships that work with them and will give you the best deals out there.
F.A.Qs To How Does TrueCar Work
Now let's answer some frequently asked questions.
What Is TrueCar
TrueCar is a web platform on which you can buy and sell cars. Similar to Autotrader and Kelly Blue Book. You can sell your used car or trade it for a new car. TrueCar works with thousands of dealerships across the country.
Is TrueCar Legit
Yes, they are legit, they in fact exist since 2005 and work with a great network of dealerships across the country. So, their inventory is always full and they have excellent offers near every possible location.
Does TrueCar Deliver
Yes, they deliver, they have a network of thousands of dealerships across the whole US, and this dealership network guarantees, that there are always fresh offers and also good offers. You don't want to get ripped off by some dealership after all. This is why getting the lowest prices is always a priority and TrueCar will help you out with that.
Is True Car Good
According to a lot of customers, they are a really good business model. Every day they help thousands of people to purchase or sell their cars. They have a vast network of dealerships with which they are doing business and finding a deal was never easier than now.
Is TrueCar A Ripoff
No, they are not a rip-off. There isn't a way in which they can rip you off because you don't pay them anything directly. They get a commission on the sales. So, if you purchase a car through them, they will get a percentage of that sale.
Does MSRP Include Taxes
No, MSRP does not include taxes, fees, and registration costs. All these costs are extra after you purchase the vehicle.