Are you on the market for a new or used Subaru and you are asking yourself, how long do Subarus last? If this is the case, then you are at the right place because there is a lot to cover when it comes to this question and we will do everything to deliver you the best answers.
Performing proper market research before you go out there and splash some money on a car, which in this case is a Subaru is the way to go. You need to get yourself properly informed about everything and make sure that this product delivers. If it doesn't, you just don't buy it.
If you buy a lemon, you will end up in a money pit full of problems. These problems could cost you hundreds and in the worst case, thousands of dollars to fix. Frankly, nobody wants a car like that. Nobody wants a problematic vehicle. Cars should be enjoyed to the absolute fullest because you pay a ton of money on them. And they should work. If they don't you will end up frustrated and really pissed off that you will sell this car right off the bat. In order not to do that, stick to the end of our article.
First, we are going to learn the basics of what is Subaru and from where do they come from. Then we are going to cover their US lineup. After, we are going to discuss the Subaru common problems and how much will cost to fix them. Lastly, we will see how long do Subarus last, so let's get going.
What Is Subaru, And How Long Do They Last?
Now let's start from the basics and then move on to some more complex topics. This would be a great introduction to Subaru for the new guys that are not familiar with the Subaru brand.
Subaru is a Japanese car manufacturer that was founded in 1953 and since then has delivered some of the best-selling models in the US. This manufacturer has created a real legacy in the North American continent that is hard to ignore. Their cars are always one of the top sellers they deliver.
So, for what is Subaru most known for? Subaru is best known for its boxer engines and AWD cars. But what is a boxer engine?
A boxer engine is a type of engine where the pistons are running flat and are laid out horizontally. Unlike some car engines like the V-designs that are laid out at an angle. So, when you see a flat engine the pistons look like they are boxing with each other. Thus, the name boxer engine. What is interesting is that Subaru has stuck to this design since its inception. And they become well known for it.
Another thing that makes Subaru a well-known brand is its AWD system. Their cars are some of the most frequent participants in dirt rallies where their cars shine and beat every other car around. This made the marketing of the Subaru vehicles even better and they manage to sell quite a bit more of these cars. Namely, the Impreza. The Impreza is their flagship model.
But how long do Subarus last? We will find that out in a bit after we cover the Subaru lineup and learn more about their models. We will focus primarily on new cars and their base specs.
Subaru's Lineup, And How Long Do Subarus Last
In the following chapters, we will go briefly through the Subaru lineup that is offered at the moment. This will greatly help buyers that are looking for a new Subaru and want to make a purchase soon. Then after we finish with the lineup, we will go through the most common Subaru problems on older models and then we will see how long do Subaru last. So, let's get into it.
Subaru Impreza
The Subaru Impreza is Subaru's flagship model and the model that people connect the Subaru brand with. The Impreza is a compact car that comes in two variants, a 5-door hatchback, and a 4-door sedan version.
When it comes to the Impreza, it is worth noting that there are 5 generations in total. The latest version of the Impreza was unveiled in 2016 for the 2017 year model.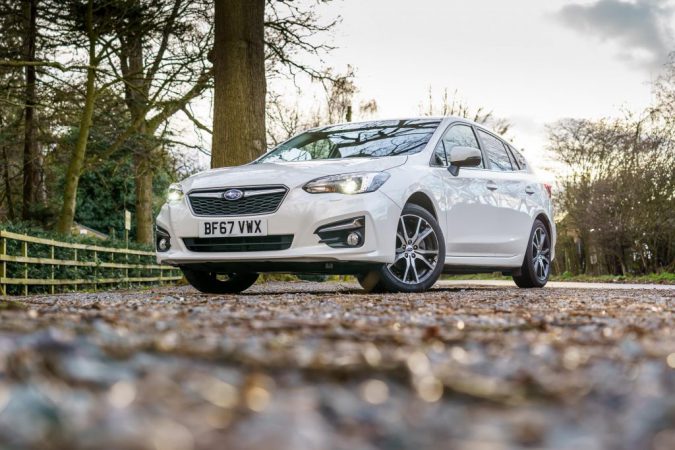 The 2022 year model starts at $19,999 and makes it the perfect option if you want a new car for less than 20k.
This base model comes equipped with a 2.0L boxer engine that is outputting 152hp. The base model comes with a manual 5-speed transmission. But if you decide to spend a bit more, you can get a CVT automatic.
There is also a sports model of the Impreza called the WRX. This model since recently comes as a standalone model called simply the WRX. But it is still an Impreza under the hood. But how long do Subarus last? More on that in a bit after we cover the Subaru models.
Subaru Legacy – How Long Do Subarus Last
The Subaru Legacy is a step further than the Impreza. This means that it is a much bigger car than the Impreza. The Legacy is basically a mid-size car. It comes in a 4-door sedan layout.
This model is in production since 1989 and there are seven generations of the Legacy. Along with the Impreza, it is one of the longest productions run by Subaru. What is characteristic of the Legacy is that it comes in a 4WD version only, which translates into a great driving experience.
And the Legacy also has a great starting price of only $23,999. An excellent price for a car of its size. Prices after options can go up to $37,000. But the base car also delivers quite a bit of kick as well.
This model is equipped with a 2.5L boxer engine that is outputting 182hp and is equipped with a CVT and AWD. Frankly, you don't need more than this. Overall, a great deal. But how long do Subarus last? More on that in a bit after we cover all of the Subaru models.
Subaru Outback
The Subaru Outback is a new model that was released in 2019. The idea behind this model was to replace the Legacy station wagon. Also, the Outback has increased ground clearance, 8.7 inches minimum.
It is also more rugged than the original Legacy and implements some heavy-duty plastic body panels that help with protecting the car from road rash and other obstacles that you will encounter during driving it off-road.
The Outback as we said is based on the Legacy, which translates in using the same 2.5L engine that is making 182hp and a CVT automatic transmission. The base price for the Outback is $27,999. There is also a special Wilderness package that offers an unforgettable off-road experience for Subaru customers.
Overall, a good option if you want to get something really special that you can drive off-road which is not an SUV.
Subaru Forester – How Long Do Subarus Last
When it comes to SUVs, we cannot avoid the Subaru Forester which is one of Subaru's best-selling products in the SUV category. At the moment the Forester is in its fifth generation.
The present generation of the Forester was introduced in 2018 for the 2019 model and a facelifted version was unveiled for the 2022 model. This means that the Forester of this year is a great option if you want to go for an updated model.
The Forester carries the same 2.5L boxer engine and is producing about 182hp which is enough. This engine is paired with a 7-speed CVT transmission that comes with an overdrive (to find out more about the latter, head over to our guide on the meaning of O/D off).
The Forester also has an incredible starting price of $25,999. Which for an SUV is pretty much almost unbeatable. There are trim levels that can bump this price up to $38,000. More precisely the Wilderness package is the top-of-the-line off-road package for the Forester.
But how long do Subarus last? More on that in a bit when we cover the most common problems of the Subaru.
Subaru Crosstrek
The Crosstrek is Subaru's take on the subcompact crossover SUV class. The Crosstrek was introduced in 2012 and at the moment is in its second generation. This model shares a lot of the componentry with the Impreza. They are basically built on the same platform.
The present generation of the Crosstrek was introduced in 2017 for the 2018 model year. It is built in Japan, unlike the previous models that we covered above.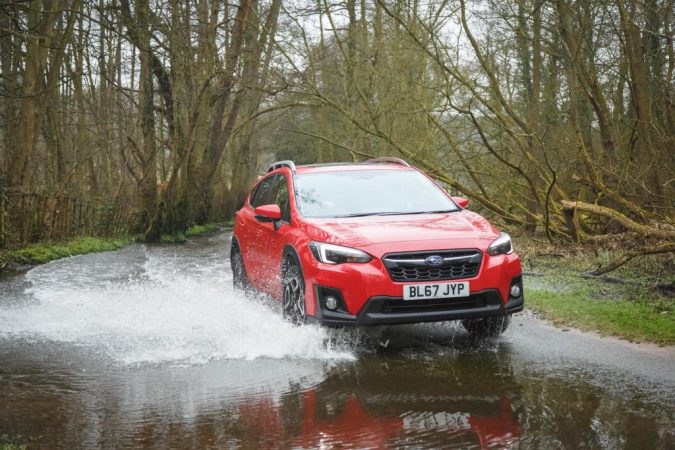 It comes equipped with a 2.0L boxer engine that is producing 152hp and this model is equipped with either a manual or a CVT transmission.
This model starts at $24,999 which is a really good deal when it comes to the small crossover segment. But how long do Subarus last? More on that in a bit after we cover the last two models.
Subaru Ascent – How Long Do Subarus Last
The Ascent is a mid-size SUV offered by Subaru only for the North American market. It is based on the Legacy platform. This means that the Ascent is sharing a lot of the componentry with the Legacy.
The Ascent is quite large and can sit up to 8 passengers. Making it one of the best options out there for big families that need that extra space to accommodate more people.
In terms of engines, the Ascent is equipped with a 2.4L boxer engine that is outputting 260hp. Which is a healthy number. All this power is paired with an 8-speed CVT transmission that is extra smooth and delivers great shifts.
The base model of the Subaru Ascent starts at $33,999, which is a steal of a deal for an SUV of this size and performance. 260hp is a quite respectable power figure and will make a huge difference for you as a driver. But how long do Subarus last? We will cover that in a bit after we cover the BRZ.
Subaru BRZ
And we left the best for last. The BRZ is Subaru's take on the sporty 2-seater category and frankly, it delivers quite a bit of performance. It is easily one of the most popular options for those who want an entry-level sports car for themselves.
The BRZ is with us since 2012 and currently is in its second generation. The latest model was introduced this year. So, if you wanna grab one, you can do it right away. And it comes at a great price as well, for only $28,999 the BRZ can be yours. But what power does it pack?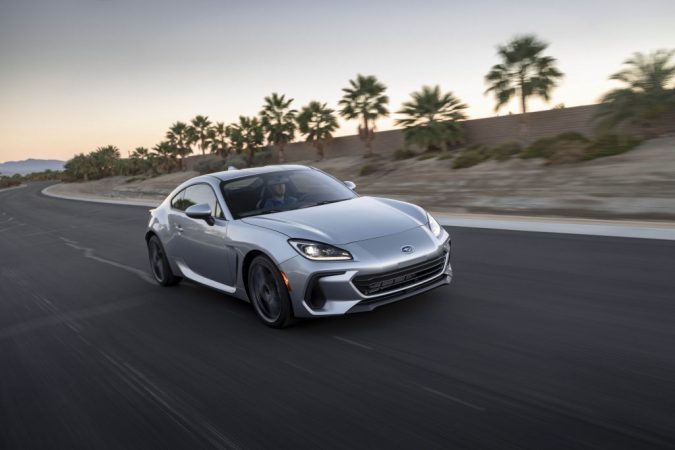 The BRZ comes equipped with a 2.4L 228hp boxer engine that is paired with a 6-speed manual, or you can go after one that is paired with a 6-speed automatic that is also quite a good performer as well.
But how long do Subarus last? We will cover that after we take a look at the Subaru common problems.
Subaru Common Problems And How Long Do Subarus Last
Now before we learn how long do Subarus last, let's take a look at the most common problems that these Subarus are carrying. These problems are common across all of the models despite the age and the year.
Why is this the case? This is the case because they are not patched and are still widely produced like this. Not till recently, there was a slight change for the better. But not a big change to say that the Subaru is a Toyota-level quality. So, before we dive in and learn how long do Subarus last, let's see the common issues they have.
1. Head Gasket Problems
Failing head gaskets are one of the most common problems with any Subaru. If a regular car needs a gasket change at 200,000 miles. A Subaru will require you to change the gasket every 50,000 miles or so. Why is this the case?
This is the case because the gaskets that they are installing in the factory are made out of really poor materials. These materials tend to degrade pretty quickly and cause real mayhem inside of your engine.
The most common outcome with a blown head gasket is engine failure. The engine will fail if you don't pay attention to the oil and coolant level. You need to constantly observe the car and see if it overheats and the condition of the oil and coolant. Top off whenever they are low and also what is the most important do a head gasket job.
If you do this job quicker, you will avoid engine overheating issues and a possible engine failure. Which is the thing you really want at the end of the day. But how long do Subarus last? More on that in a bit after we cover the problems that the Subaru models have.
2. Oil Starvation Problems
Oil starvation problems on the Subaru are also quite common. This is attributed to the design of the engine itself. You should never run your Subaru engine low on oil by any means.
If you do run your Subaru engine low on oil, your engine risk suffering an oil starvation problem. So, what is the oil starvation issue?
This is the issue when there is not enough oil to go into the components that need to be lubricated. In other words, the rod bearings will not get lubricated and the bearings will wear off and cause a rod knock issue. This problem usually goes in a package with the oil consumption problem that we are going to discuss next.
3. Oil Consumption Problems
Oil consumption is another common problem that attributes to the oil starvation issue that we covered above. What does oil consumption mean? This means that the engine is drinking too much oil. But how?
The oil rings that are between the compression rings are starting to fail. These rings have a role to keep the oil inside of the oil chamber. When they are starting to get looser, the oil finds its way into the combustion chamber. This increases oil consumption and black smoke coming out from the exhaust.
Oil consumption will not scrap your engine, but if you run your engine like this for a long time without topping off the oil, the engine health will quickly start to degrade and develop a ton of problems. And you would ask yourself why I haven't checked how long do Subarus last before? But you shouldn't worry because we are going to cover that in a bit.
4. Build Quality Issues
Last but not least are the build quality issues that Subarus have. They are not that well known for their longevity and endurance. They break a lot and have aroused quite a lot of anger and frustration from past and present owners.
These vehicles often use subpar quality components in some aspects depending on the models. Although many of its issues can be attributed to the engine design itself.
They, the boxers are simply are not on par with the inline engines. That's why not a lot of carmakers are using this design in their vehicles. But how long do Subarus last? More on that in a bit after we cover what to watch out for before you buy one for yourself.
What To Look Out For With How Long Do Subarus Last?
The number one thing you should do is to look online for the specific model and year that you want to purchase and open up the Subaru forums. There you will learn a lot about these vehicles from other Subaru owners. There are also Facebook groups and other types of media where owners gather and talk about their problems.
Nevertheless, your main concern is the engine. The Subaru engines do not want to be neglected and when you get a neglected car, you are entering a world of frustration.
These cars have already collected a lot of damage by burning oil or overheating caused by a bad head gasket. The best when you purchase a used Subaru is to take a look at the service history and learn what has been done to the vehicle.
If the previous owner never skipped an oil change, this car might be for you. But even in this case, you have to investigate deeper and see if the timing belt has been replaced, as well as the head gaskets. This will guarantee that you don't get a lemon and pay thousands of dollars to repair it.
But how long do Subarus last? We are going to cover that in the following chapter.
How Long Do Subarus Last?
Now let's discuss the important thing and that is how long do Subarus last? So, how long do they last? It really depends.
To conclude how long a Subaru would last, the service history is one of the things that have to be checked.
Let's say that the previous owner has skipped a ton of oil changes or delayed them by a few thousand miles. This will greatly affect the health of this Subaru.
Subaru engines are very fragile and they demand some investment in time and money to make them last for a long time.
If the Subaru engine is properly maintained, it could easily last for about 200,000 miles. But if the engine is poorly maintained as we mentioned in our example. The engine will hardly even go above 120,000 miles. And this for an engine is pretty bad.
The engine should be properly maintained, like never overheated or left without oil if you want to get the most out of it. When it comes to other aspects of the Subaru, they don't have any major problems, common wear and tear, and electric issues at some models. Overall, that's it when it comes to how long do Subarus last.
Subaru Cars: Facts on Mileage, Longevity, and Maintenance
Subaru cars are known for being reliable and are popular among loyal customers.
Most Subarus can last between 150,000 and 200,000 miles with proper maintenance.
Subaru reports that 97% to 98% of their cars sold in the past 10 years are still on the road.
Some old Subarus are still in good shape and can be considered classics.
Subaru cars can have problems with the head gasket, but regular maintenance can prevent serious issues.
Maintenance costs increase as Subaru cars age, with the Subaru Forester being the 97th cheapest car to keep up after 10 years.
Subaru cars keep their value well because of their reliability and unique features.
Regular maintenance is important to keep a Subaru running for longer.
Oil and air filter changes are crucial for maintaining a Subaru's engine.
Drivers should not neglect problems in their Subaru cars to save money in the long run.
Conclusion; How Long Do Subarus Last?
In this article, we covered quite a bit about Subaru and its lineup. First, we learned from where they are and the main characteristics of their cars. As we mentioned, they are famous for sticking to their boxer design on the engines they are using.
Then we have covered their lineup on models and base prices. This will be extra useful if you are on the market for a new Subaru.
Then we took a look at the problems their vehicles have. As we can tell, the boxer engine is prone to head gasket issues, oil consumption as well as oil starvation. Piston slap is another less common problem.
Lastly, we covered how long do Subarus last and we learned how to know which Subaru to get if you are on the market for a second-hand car.