When it comes to performance exhaust systems and related services, there is no doubt that Manta is one of the most trusted manufacturers in Australia. With over 40 years of experience in the industry, Manta has continuously shown excellence in providing quality and world-class exhaust systems across the country, aiming to improve engine performance and the overall value of varying vehicle types and needs.
The company's continued innovation and aim for development have led them to become business and market leaders in the industry. Let's take a closer look at how Manta became a premier performance exhaust manufacturer in Australia.
Manta's Expertise And Experience In The Industry
Manta is a family-owned, performance exhaust servicing company in Australia. Starting its journey as a small exhaust shop in 1974, the company has made its name as one of the premier exhaust manufacturers in the country for 40 years and with its team's 90 years of combined experience and expertise in the industry.
The use of advanced technology, matched with constant research and development, has enabled Manta to provide and manufacture leading exhaust design, functions, and services, complementing numerous vehicle ranges. Integrating CNC technologies or the use of computerized manufacturing processes in the production of exhaust systems helps maintain and ensure the quality and standard of Manta's products.
Manta aims to grow and expand not only in Australia but also worldwide. Precision and performance highlight and speaks to the company's commitment to providing the best products in the market. With that, rigorous testing procedures and continuous product development are practiced to provide the highest standard exhaust systems and performance tuning solutions.
What They Offer
Manta's performance exhaust range covers car and vehicle models from street to race to off-road vehicles. The company manufactures varying exhaust systems producing distinct sound and accurate fitment. Thus, its performance exhaust range is recognized and considered one of the biggest in Sydney, Brisbane, Victoria, and other states in Australia.
Depending on the car model's need, Manta provides a range of high-quality workmanship and cost-efficient options. Here are Manta's collections of exhaust systems: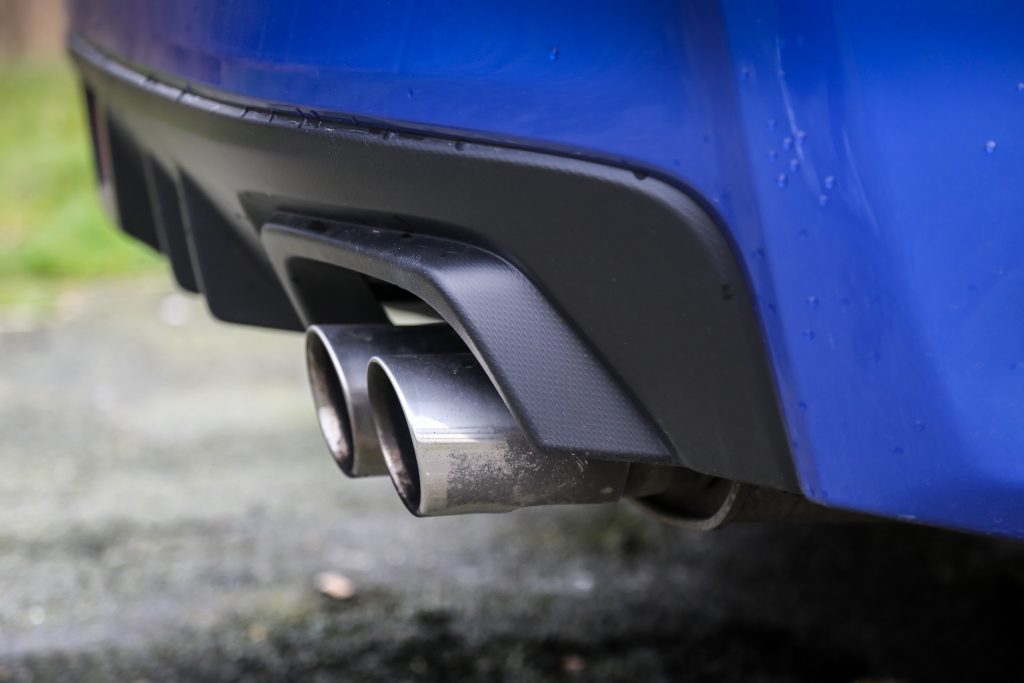 4WD Exhaust Systems
For all 4×4 vehicle needs, Mantra pro has provided an efficient 4WD performance exhaust system option. This exhaust system type aims to provide and ensure great sound, power, and fuel-saving features. Manta Pro 4×4 is specially made for all-wheel drive vehicles to gain about 15% more power while also getting an extra distance of 50 to 100 km per fuel tank. How is this possible?
4×4 exhaust systems are made to perfectly fit the turbo diesel size or exhaust pipe size of a standard 4WD vehicle. That said, maximum performance is guaranteed with its heavy-duty brackets and precise laser-cut flanges for maximum durability and accurate fitment. Manta Pro's 4×4 exhaust system ensures vehicle and emission requirements compliance with its diesel-specific catalytic converter and high-flow mufflers.
Sports Exhaust Systems
Aiming to unleash your vehicle's authentic sound? Find no more with Manta's sports exhaust system. Its high flow and responsive exhaust system promote ultimate power gain, even available in budget-friendly options! Manta manufactures performance-boosting and quality sound-producing exhaust systems for various street car models.
So, to provide better convenience and creative freedom for customers, Manta's custom exhaust system allows clients to choose their preferred material, pipe size, noise level, etc., depending on the car's needs and applications. Similarly, with the 4WD exhaust system, sports exhaust systems are developed with efficient tuning techniques and technology to increase power and improve fuel economy.
American Truck Exhaust Systems
Making history in 2020, Manta is the first to manufacture exhaust systems for American trucks in Australia. Not only does this exhaust system improve power and is fuel-saving, but it also improves a car's torque or its ability to function fully.
Whether for better exhaust notes or amplifying your car's sound, Manta adjusts to whatever system is needed and what works best for your American truck. Manta exhaust systems are specially made to fit your truck and help achieve a performance boost and full system power.
Depending on your preference and budget, there are many other cost-effective options to consider at Manta's performance exhaust system collections. This includes aluminized and stainless steel exhaust systems with two to ten years warranty for long and reliable product use and experience.
Conclusion
Exhaust systems are primarily made to handle the production of toxic emissions, control vehicle sound efficiently, keep low fuel consumption, and ensure quality engine performance. Manta's influence, expertise, and dedication have helped thousands of people easily achieve functional and valuable vehicles for a better driving experience.
Despite the growth and experience in the industry, Manta is eager to build and improve its products and services to bring more useful and advanced options to its market. Now launching more warehouses across Australia, aiming to increase reach and services to existing and target partners and customers. Their national expansion will ensure that easy access to the demand for their exhaust systems is provided.