Cristiano Ronaldo Dos Santos Aveiro is arguably one of the most celebrated soccer players of our time. He is 36 years old and continues to grace our screens with his incredible wins and an off-pitch flamboyant lifestyle. Especially his love for cars that he has not kept secret. His Instagram is full of pictures taken with different types of cars. This has left many asking themselves how many cars does Ronaldo have?
Cristiano has exemplary football skills that have earned him the tag of one of the greatest players or, as it is known these days, the Greatest Of All Time (GOAT). Ronaldo's football career debuted was at the age of 16 in 2002 when he started as a player for his home country club: Sporting Lisbon.
Manchester United then signed him in 2003 as a player. In his stint at Manchester United, he built his name as an awesome footballer for the next six years. During that period, he became a star and a household name, gaining many fans each season.
In 2009, Ronaldo left Manchester United to join Real Madrid then later joined Juventus Football Club, until recently when he debuted again in Manchester United.
Contents of this article entail;
Achievements
Cristiano Ronaldo has played more than 400 games in his football career. He always delivers exceptional performance in every game he is involved in. Cristiano is also a five-time Ballon D'or winner and has bagged over 30 trophies in his entire football career.
Some of these trophies include; seven league titles in England with Manchester United, in Spain with Real Madrid, and in Italy with Juventus, five UEFA Champion League titles, UEFA European Championship for his country Portugal and four FIFA Club World Cups. He is the first footballer ever to win league titles in England, Italy, and Spain.
He has also on several occasions emerged as the top scorer in the three different leagues and won the golden boots. Cristiano has been an outstanding player for the past 20 years. Cristiano's skills continue to grow as the years progress, earning him recognition in his current club: Manchester United which he re-joined in 2021, and other numerous clubs he has played for.
Being successful and one of the most famous players of his time, it is no surprise that he is among the highest-paid players in the world. He ranks side by side with Lionel Messi of Paris Saint Germain.
Investments
Apart from his football salary, most of his income also comes from endorsement deals with renowned companies like Tag Heuer, Nike, and Clear Hair Care. By 2019, his net worth was roughly $500 million, and he was reportedly worth about $1 billion throughout his life.
So how does Cristiano spend his wealth? Being such a young, wealthy man, Cristiano enjoys the luxury his career affords him. Some of the notable investments he spends on are real estate. For example, the footballer owns a $602 million villa in La Finca, a luxury neighborhood in Madrid.
He also owns an $18.5 million apartment in Manhattan's Trump tower that he bought in 2015. Other real estate properties that he owns include a football-themed hotel in his hometown in Portugal. He also owns private land on Madeira Island in his home country Portugal.
Ronaldo is also a watch fanatic. He has a $160,000 Jacob and Co watch. Aside from his properties and assets, the footballer openly expresses his love for cars. Just like his performance, Ronaldo has a phenomenal car collection in his garage.
Cristiano Ronaldo's Car Collections
The following cars belong to Cristiano Ronaldo's list of car collections since he started his career in professional football in 2002.
How Many Cars Does Ronaldo Have: Buggati Veyron
This is one of the most expensive cars in Cristiano Ronaldo's car collection. The Bugatti Veyron costs approximately $1.7 million and has been named after the racing driver Pierre Veyron. It can reportedly hit a top speed of 415 km/h. The Bugatti Veyron has 1 petrol engine on offer. This engine is sized at 7993cc. It is available with automatic transmission.
Depending upon the variant and fuel type the Veyron has a mileage of 6.8 km/l and the ground clearance of Veyron is 90mm. The Veyron has two seats, 16 cylinder car, has a length of 4462mm, a width of 1998mm, and a wheelbase of 2710mm.
Buggati Chiron
Of all Cristiano Ronaldo Bugatti collections of cars, this particular Bugatti is one of Cristiano Ronaldo's most expensive cars. Cristiano bought this car on one of his appearances from Real Madrid.
Despite Ronaldo never picking a favorite, his Instagram is filled with pictures of the custom-made CR7 Bugatti Chiron. It's no shocker that this is the most expensive car Ronaldo owns.
With a cost of over $4.7 million, this car is one of 500 models available worldwide. Ronaldo got his car with a trademark "CR7" logo. Bugatti Chiron is one the fastest and most powerful cars in the Bugatti collection.
Popular as a hypercar, this car has a 261mph top-speed and can go from zero to 60 in less than 2.5 seconds. With exceptional performance, technology, and design, this car can be a genre-defining automobile.
Lamborghini Aventador LP 700-4
Cristiano Ronaldo seems to love the fast life and the Lamborghini Aventador is a lean and mean machine. The car is valued at around $340,000 and Ronaldo has been pictured driving around in this car plenty of times.
Ronaldo did gift himself this car on his 27th birthday. It is a black beauty with a fantastic glow and shimmer. Rumors have it that he also owns a white version of the Lamborghini Aventador.
Having more than one fast car in his garage proves that Ronaldo thrives on speed. The Aventador has a top speed of 350 km/h and goes from zero to 100 km/h in 2.9 seconds. It also has an engine that generates 700 hp at 8,250 RPM.
How Many Cars Does Ronaldo Have: BMW M6
The BMW M6 Gran Coupe is the top model in the M6 lineup. The M6 is a car that Ronaldo bought when playing for Manchester United for $102,000.
This is a basic model that comes with a 5L V-10 engine that Christiano probably got customized for his taste.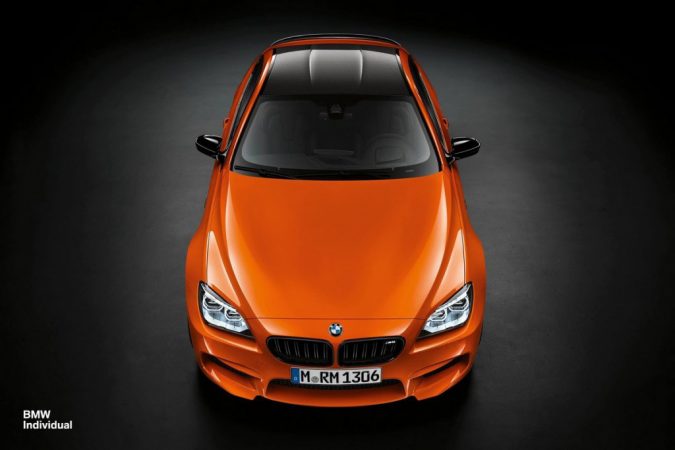 This Gran Coupe variant comes with an engine putting out 560 bhp @ 6000 rpm and 680 Nm @ 1500 rpm of max power and max torque, respectively. BMW M6 Gran Coupe is available in automatic transmission.
Bentley Flying Spur
Acquired after re-joining Manchester united in 2021. Christiano Ronaldo was spotted taking his new motor for a spin as he arrived in training at United's The AON Carrington Training Complex. It is believed this might be another latest addition to his fleet of cars immediately after re-joining Manchester United from Juventus in 2021.
All Flying Spurs come with an eight-speed dual-clutch automatic, all-wheel drive, and a powerful twin-turbocharged engine. The entry-level model is powered by a 542-hp V-8 that can be upgraded to a 626-hp W-12 engine.
It can leap to 60 mph in just 3.5 seconds. The V-8–powered model delivered an identical 3.5-second zero-to-60-mph run, but the V-12 is slightly quicker to 100 mph. The sedan car has an adaptive suspension and rear-wheel-steering system.
Bentley GT Speed
The Bentley GT Speed is one of the classiest and most powerful vehicles in Cristiano Ronaldo's garage. Costing around $220,000, the GT Speed has an incredible horsepower of 434 kW.
The GT comes with a 592 hp engine that has a powerful road presence. This car can go to 60 mph from zero in 3.4 seconds and has a top speed of 189 mph.
Bentley Continental GTC
This was one of Ronaldo's most expensive cars back in 2009. Ronaldo particularly loved its lush interior and its convertible design. The Bentley Continental GTC has a top speed of 198 mph and can go from 0 to 60 MPH in 3.9 seconds (4.0 seconds in the V8 Convertible).
The new Bentley Continental GTC has a top speed of 208 MPH and can reach 0-60 MPH in only 3.5 seconds (3.6 seconds in the Speed Convertible), thanks to its powerful 650 horsepower twin-turbo W12 engine.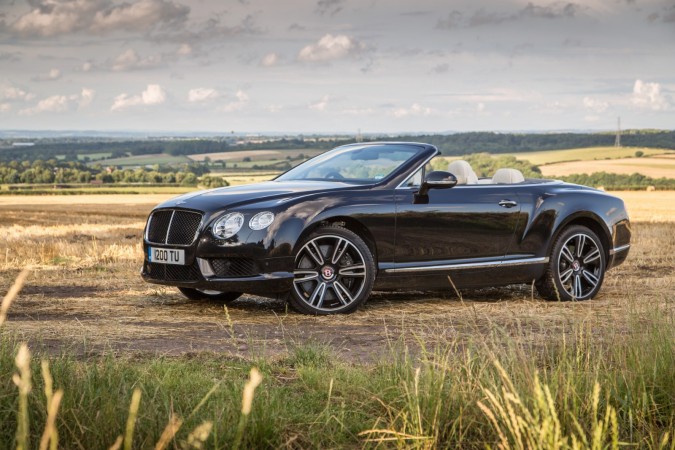 How Many Cars Does Ronaldo Have: Chevrolet Camaro ZL1
Little information is available about Ronaldo's interest in this particular car, but from the looks of it, it is a powerful and gorgeous vehicle that Ronaldo had to try for himself. This car has the following features:
6.2L supercharged V8 engine with 650 horsepower and 650 lbs.-ft. of torque
6-speed manual transmission with Active Rev Matching
Available paddle-shift 10-speed automatic transmission
19-inch low gloss black-painted forged-aluminum wheels
Brembo 6-piston front and 4-piston rear red-painted brake calipers
Available new performance copper-free brake system
Low-gloss black outside rear-view mirrors
Unique front splitter
Exposed-weave carbon-fibre hood insert and rear wing
Aston Martin DB9
The Christiano Ronaldo collection would be imperfect without the addition of an Aston Martin. An iconic British car, the Aston Martin DB9 also finds a place in Cristiano Ronaldo's incredible personal garage. This car is the car of choice for James Bond.
With a cost of $200,000, the car delivers ultimate performance, drool-worthy looks, and a high-revving V-12 engine. The Aston Martin DB9 can reportedly reach an impressive top speed of 295 km/h.
How Many Cars Does Ronaldo Have: Audi R8
This car is very popular with celebrities all around the world including India's Cricket team captain Virat Kohli, the Audi R8 costs around $150,000 and reportedly has a top speed of 320 km/h.
Ronaldo purchased this beautiful car for $150,000 and is a car that is popular with celebrities worldwide.
Audi Q7
This car is properly equipped. It is one of the quickest and most capable SUVs in its class, yet with no shortage of powertrain refinement. All-wheel drive and an eight-speed automatic. It has a turbocharged four-cylinder or a supercharged V-6.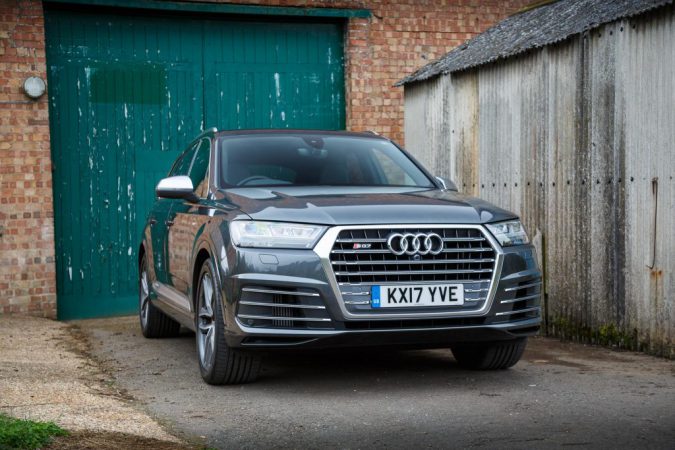 The V-6 can register a 5.5-second zero-to-60-mph time while the four-cylinder can manage a 7.0-second time from 0 to 60 mph. The Audi Q7 cost Ronaldo $54,950.
Audi RS6
Audi endows the RS6 with a twin-turbocharged 4.0-liter V-8, which generates 591 horsepower and 590 lb-ft of torque. The power plant combines with a 48-volt mild-hybrid system that's found on other Audi products, such as the A8 luxury sedan and the Q8 crossover.
The RS6 feeds its standard Quattro all-wheel drive through an eight-speed automatic transmission. The combination helped rocket to 60 mph in 3.1 seconds and complete the quarter-mile in 11.5 ticks at 120 mph. The Audi RS6 cost Ronaldo $108,000.
Audi RS7
Madrid players get an Audi each year for being part of the club. However, CR7 handpicked his Audi RS7 while at the club. This Audio RS7 is a powerful Audi model. This car packs a spectacular twin-turbo 4.0-liter V-8 that makes 560 horsepower, a performance-tuned eight-speed automatic transmission, all-wheel drive, and a lowered suspension.
For the ultimate expression of the RS7, the RS7 Performance makes 605 horsepower. This car can rocket to 60 mph in 3.2 seconds and manage a standing quarter-mile time of 11.3 seconds at 125 mph.
How Many Cars Does Ronaldo Have: Ferrari 599 GTO
Cristiano Ronaldo has 3 Ferraris in his garage and one of them is the Ferrari 599 GTO. The car is worth around $385,000 and is one of the Italian car maker's finest machines.
The GTO has a V12 engine that performs like a speedster with 208 mph top-speed 3.35 seconds to speed up to 60 mph from zero. It takes 9.8 seconds to go up to 124 mph.
Ronaldo admitted that he likes two of everything; his Ferrari collection is no exception considering the Ferrari 599 is just one of them. It's argued this model is the most extreme sports car ever produced by Ferrari.
Ferrari F430
The Ferrari F430 was also bought by Cristiano Ronaldo in 2008 and cost the legendary forward close to $300,000. The Ferrari F430 has a top speed of over 315 km/h.
The F430 is a racing car and goes from zero to 62 mph in 4 seconds with the help of a 4.3L V-8 engine.
This is yet another Ferrari addition to the enormous yet breath-taking car collection that Cristiano Ronaldo owns.
Monza SP1
Ronaldo bought this Ferrari when he decided to skip training and instead went out and bought himself this magnificent model from the famous factory in Maranello, Italy.
The Ferrari Monza SP1 is powered by a 6.5L naturally aspirated V12 based on the 812 Superfast engine. Though inspired by the 812 Superfast, the Monza engine has been updated and brings with it a boost in specs.
Engine output of 809 hp
Top Speed of up to 186 mph
An acceleration of  0 to 62 mph in 2.9 seconds
More than just numbers, the Ferrari Monza engine is a work of art and a continuation of the Ferrari legacy that came before it. Particular attention was paid to calibrating its performance strategies, leading to smooth, and progressive power delivery at all engine speeds.
The Ferrari Monza has a fuller engine sound that is captivating and truly unique; it cannot be mistaken for another vehicle or even another Ferrari.
How Many Cars Does Ronaldo Have: Ferrari 599 GTB Fiorano
Cristiano Ronaldo bought the Ferrari 599 GTB Fiorano in 2008 when he was at Manchester United. The sleek and powerful Ferrari cost him close to $310,000.
Ronaldo has also been in a car crash in his 599 GTB Fiorano in 2009. It was the first time he took the car out and explored that 205 mph top-speed car. Ronaldo later sold the car for $40,000 online.
Ferrari F12 TDF
This is one of his favorite cars. With top speed and a pet-friendly environment, this Ferrari model ranks high on Ronaldo's list. The Ferrari F12 TDF costs $690,745.
How Many Cars Does Ronaldo Have: Rolls Royce Phantom
The Rolls Royce Phantom oozes class and is a super luxury car in Cristiano Ronaldo's garage. The famous car is worth close to $400,000 and is owned by many other superstar athletes in the world like Tyson Fury.
Rolls Royce is a symbol of luxury, so it's not shocking to see Ronaldo adding the Phantom car to his collection. Worth around $400,000, this car has a twin-turbo V-12 that generates 563 hp.
This is one of the most expensive production cars globally and among Ronaldo's rich car collections. Ronaldo bought it when he decided to stay with Manchester United for a more extended period.
Rolls Royce Ghost
The super sexy Rolls Royce Ghost is one of the latest addition to Cristiano Ronaldo's cars collection. Ronaldo bought this car ahead of the Juventus vs Napoli clash. Cristiano Ronaldo bought the Rolls Royce Ghost for around $426,805.
Rolls Royce Cullinan
The Cristiano Ronaldo Rolls-Royce he drives has a personalized interior with black and white leather. It is also the only Rolls Royce SUV ever made and he bought it soon after joining Juventus Football Club.
How Many Cars Does Ronaldo Have: McLaren Senna
This car was a dedication to a famous car race driver, Ayton Senna. Ronaldo bought the car to honor the Brazilian race driver's legacy.
As per McLaren's literature, the Senna needs just 2.7 seconds to scorch through the 0-60 mph interval as it heads towards a Vmax of 208 mph. Furthermore, the sprint from zero to 124 mph takes 6.8 seconds, while 0-186 mph happens in 18.8 seconds. Theoretically, the Senna can run the quarter-mile in 9.9 seconds.
Maserati GranCabrio
Cristiano Ronaldo bought the Maserati GranCabrio in 2011 and it cost him close to $140,000. The car has top-notch specs and will have you turning your neck once you spot it. It has a powerful engine and even better looks. No wonder it is among Ronaldo's favorite cars.
Maserati GranCabrio 4.7 V8 is the top model in the GranCabrio lineup. It returns a certified mileage of 6.89 km/l. This 4.7 V8 variant comes with an engine putting out 450 bhp @ 7000 rpm and 510 Nm @ 4750 rpm of max power and max torque respectively. Maserati GranCabrio 4.7 V8 is available in Automatic (Dual Clutch) transmission.
How Many Cars Does Ronaldo Have: Mercedes AMG GLE 63
To most of us, this Mercedes Benz is a luxury vehicle. However, Ronaldo considers this car as one of his modest vehicles.
Mercedes Benz C-Class Sports Coupe'
The C-Class Coupe has quite a simple line-up of engines. For petrol customers, there's a 2.0-liter four-cylinder unit with two power outputs–181bhp in the C 200 or 242bhp in the C 300. While for diesel there's a 2.1-liter engine also with two power outputs 168bhp in the C 220d and 201bhp in the C 250d.
Mercedes Benz C2220 CDI
Mercedes-Benz C-Class C 220 CDI is the top model in the C-Class [2014-2018] lineup. It returns a certified mileage of 19.27 km/l. This C 220 CDI variant comes with an engine putting out 168 bhp @ 3000 rpm and 400 Nm @ 1400 rpm of max power and max torque respectively. Mercedes-Benz C-Class C 220 CDI is available in automatic transmission.
Mercedes Benz Brabus G65
This luxurious yet powerful vehicle is Ronaldo's favorite when visiting the countryside. It has the features of a G-Wagen but one engine that is extremely powerful to surpass the most challenging terrain.
AMG models badged with a '65' define excess. Though an AMG 63 might provide similar performance, the 6.0-liter bi-turbo V12 under the hood is a classic case of 'mine is bigger'. With 621 horsepower and 738 monumental lb-ft of torque mated to all-wheel drive via a 7-speed automatic gearbox.
Despite all that power, the 0-60 mph sprint still takes 5.2 seconds–0.1 quicker than a vastly less powerful 63, and still towing the same 7000 pounds as its lesser AMG sibling. Out of interest, the EPA rates fuel economy at 11MPG in the city and 13 on the highway.
Mercedes Benz S65
This Mercedes series is a trademark of Ronaldo as it projects power and control that he resonates with while in the field. This model packs the S-Class luxury design as a two-seater body and has a top-performing engine.
How Many Cars Does Ronaldo Have: Veyron Grand Sport Vitesse
Ronaldo bought the Veyron after winning the 2016 Champions Trophy league, to celebrate the victory. This is a roadster version that is also referred to as a supercar.
Porche Cayenne Turbo
This is the swiftest and most powerful Cayenne car. It has a Turbo's 4.0L V8 engine, the Porsche Cayenne horsepower reaches up to 541 hp, and 568 lb-ft of torque is generated. This cuts the Porsche Cayenne Turbo 0-60 mph acceleration time down to an impressive 3.9 seconds.
Porche 911 Carrera 2S Cabriolet
With a powerful engine and exemplary performance, the Porsche series created quite a scene during its release, and Ronaldo couldn't resist this car.
Bugatti La Voiture Noire And Centodieci
The latest additions to his garage, Cristiano Ronaldo treated himself to the whopping £8.5 million Centodieci after winning the Serie A title with Juventus in 2020.
This Cristiano Ronaldo Bugatti is reportedly one of his latest vehicle conquests. The car is a limited edition worth £8.5 Million. If true, nine other people in the world only own this version. This car has got the following performance features;
Upgraded 8.0-Liter W-16
1,577 Horsepower
1,180 Pound-Feet Of Torque
0 to 60 In 2.4 Seconds
Top Speed At 326 Mph
The Most Powerful Bugatti Yet
Impressive Power-To-Weight Ratio
How Many Cars Does Ronaldo Have: Conclusion
Being an avid car collector has its perks. Ronaldo owns many supercars that suit his liking. The net worth of all the cars would amount to around $35 million.
There is no doubt that football is a sport that pays well. Most players of European clubs get paid millions annually. This gives them the liberty to spend their money as they see fit. Some players decide to be philanthropists while others spend it lavishly.
Cristiano Ronaldo is one such player that does both. Being one of the well-paid footballers in the world comes with benefits that he has taken full advantage of. Therefore, there is no doubt that Ronaldo leads a luxurious life with expensive automobiles.